Women's Day Lunch Specials
Women's Day Lunch Specials
If ever you needed another excuse to spoil the women in your life, then Women's Month is it. Whether you're a local, out of town visitor of flying in to the Western Cape for a winelands getaway, here's what you can look forward to.
Warwick First Lady Winter Picnic
Why not spoil the first ladies in your life this weekend at Warwick Wine Estate? Sit back, relax and enjoy a curated picnic box including a bottle of the estate's famous First Lady wine – R550 for 2 people.  Little ones can enjoy a R100 box with vegetarian and vegan options available upon request.
This offer will run from Saturday 7th August till Monday 9th Aug 2021.
They have will also be having live music by Jack Stone on Monday!
Remember to make your reservation, as there is limited seating space available.
To book, please email [email protected] or phone 021 884 4410.
Quoin Rock
The arrival of Women's Month ushers in a time of appreciation, celebration, and reflection. The Quoin Rock team is led by an ambitious, passionate, and revolutionary woman – Yuliya Gaiduk. Her architectural prowess is seen across her exquisite revival of Quoin Rock, namely her renovation of the farm's venue boasting a symphony of materials that simultaneously blend in and stand out from the sublime Simonsberg surroundings.
Quoin Rock welcomes visitors to enjoy this special month by gifting each of its guests a petite bottle of our award-winning Black Series MCC to take home with them. This special runs between the 5th to the 9th of August so be sure to book a wine tasting soon!
Haskell Vineyards
Longtable Restaurant and Haskell Vineyards are open on Women's Day and offer the following special:
To all the beautiful ladies, come and join Haskell Vineyards and receive a 2 for 1 deal for wine tasting.
Booking is essential as space is limited. Please call 021 881 3895 or mail [email protected]
Senobia's at Eendracht Hotel
Senobia's Restaurant is offering a delicious Women's Day Lunch on Monday, 9 August.
R195 per person
From 13:00 to 16:00
Booking essential – call 021 883 8843.
On the menu:
Roast Chicken and Mushroom Pie
Hearty Green Bean Bredie
Pampoenkoekies
Fluffy White Rice
Crispy Coleslaw
Freshly Baked Malva Pudding with Creamy Vanilla Custard
Spier
Enjoy Spier's Women's Day specials, valid for the month of August.
Enjoy a special time relaxing at our village-style hotel set in beautiful gardens along the Eerste River. They will be treating ladies with a complimentary bottle of Spier Cap Classique Brut in their rooms on arrival.
SPIER SIGNATURE WINE TASTING: BUY ONE, GET ONE FREE!
During August, buy one Spier Signature wine-tasting for R50 at the Spier Tasting Room, and your partner will enjoy one free. You will get to taste six Spier Signature wines of your choice.
Middelvlei
All women who join Middelvlei for a full boerebraai lunch on Woman's Day will receive a free glass of wine.
To make a booking call 021 883 2565
Jordan
Enjoy lazy long weekends at Jordan Wine Estate. Take advantage of the coming long weekend and discover all there is to do at Jordan. There is something for everyone!
Here are their top 7 things to do at Jordan, this long weekend:
Start your day with breakfast at The Bakery
This is a must-do breakfast spot in Stellenbosch!  Join them on Monday 9th August between 08:00 and 10:30 for their early bird breakfast special at The Bakery.  Select from one of our delicious breakfast options and a hot beverage or refreshing juice for only R100!
Taste and enjoy their award-winning wine
Experience the Synergy between Soul and Soil with a tasting of their award-winning range of wines.  Be entertained by their knowledgeable wine advisors as they guide you through their range of Estate and Reserve wines and explain the geology of the estate and what makes the Jordan terroir so unique. Why not add a delicious cheese & charcuterie platter to your tasting and enjoy the afternoon whilst gazing over their Instagram-worthy views?
Laze away and picnic in your own pod
Enjoy an afternoon at leisure and unwind in your own picnic pod surrounding the dam.  Tuck into a basket filled to the brim with sweet and savoury treats from The Bakery and a bottle of Chameleon wine to share.  Don't forget that they also have yummy kiddies' baskets for the little ones which includes a fun bubbles toy to keep them busy as they run on our lush lawns!
Explore the Jordan cellar
Take a guided tour of the Jordan cellar with a member of the tasting room team as they explain the fascinating winemaking process.  The cellar tour will end with a wine tasting on the deck overlooking the valley!
Fine dining at the Jordan Restaurant
Indulge in a 3- or 5-course meal at The Restaurant and experience Chef George Jardine's innovative seasonal dishes and the friendly service from his fantastic front of house team.  The Restaurant is currently open for lunch Friday to Sunday and for dinner on Friday and Saturday evenings only.
Spoil yourself with a night in the Jordan Luxury Suites
Why not make a weekend of it and stay in the Jordan Luxury Suites?  Tucked away from the hustle and bustle of this working wine estate, the Suites are perfectly located to help you escape to the Winelands.  Their range of suites are all uniquely decorated and offer a luxurious break, making you feel like you're miles away from the stresses of everyday life!
Take to the hills on their endless single track
Explore the Jordan vineyards on the MTB Bottelary Hill tracks that snake up through the estate.  Experience the unique views of False and Table Bays from the top of the hill, before making the thrilling ride down back to The Bakery for a well-earned breakfast or lunch!  Day passes are available for R70 from The Bakery at Jordan from 08:00.
Book here for wine tastings and tours | https://bit.ly/3yetsqZ
Book here for breakfast or lunch at The Bakery | https://bit.ly/3xcok5a
Book here for a picnic | https://bit.ly/2URCM5R
Book here for The Restaurant | https://bit.ly/3f4eZX2
Book here for the Jordan Luxury Suites | https://bit.ly/3l2Zjaq
Delheim Wines
Delheim is celebrating strong, gorgeous and unique women this August! What better way to spoil yourself than with your favorite wine and feel good with your favorite shade of lipstick?
Add to the top of your list this month – Wine & Lipstick Workshop by Delheim and Lipped!
Create your very own perfect shade of red lipstick with the popular Lipped Workshop on Saturday, 21 August, hosted by Minette and enjoy a wine tasting hosted on Delheim Estate.
Book now – https://bit.ly/redlipswinesipsdelheimlipped
Ernie Els Wines
On the 9th of August, Ernie Els Wines are looking forward to celebrating Women's Day by offering a unique Merlot High Tea!
Each of the 3 courses will be paired with 3 different vintages of their  Ernie Els Merlot.
For R390 per person, visitors will receive an assortment of sandwiches, scones, and sweet treats. They invite you to relax, sit back and enjoy their hospitality, along with glorious views of Stellenbosch and the Helderberg Mountains.
You can view the Special Menu here: https://ernieelswines.com/res…/womens-day-merlot-high-tea/
Bookings are essential and payment will be required upfront. To book, contact us on 021 881 3588 or email us at [email protected]
Waterford Estate
Book a table for you and 3 friends for Sunday the 8th of August for a High Tea experience and receive a free bottle of the Old Vine Chenin Blanc for the table.
For bookings email [email protected] with the subject "Women's Day High Tea Reservation"
Casa Cerveza
Join Casa Cerveza for a lovely lunch or supper on Women's Day and receive a free glass of wine.
There will also be a lucky draw for a bottle of wine for one lucky lady!
For bookings call 021 023 0346
Coopmanhuijs Boutique Hotel & Spa
International Women's Day: How restaurants/hotels are making it special for women
Women's Day is a time to say thanks to God's unique creation-women. Be it a wife, sister, mother or friend, every woman is unique in her own way and deserves only the best. Master multi-taskers, women need to be celebrated for what they are. We have curated a list of some special discounts that restaurants are offering this Women's Day in Delhi/NCR.
The Appumm House
A 50% discount is what women can expect at The Appumm House as they step in to enjoy the varieties of Appumms- both with egg & without. The offer is just for Monday. They have a large variety of vegetarian and non-vegetarian Appums, including combinations like Spinach and Carrot, Curry Leaf, Chettinad, Gassi, Ghee Roast, Sukka, Crab Tawa Fry and also have a unique variety of curries including Drumstick Pulimunchi, Pineapple Yellow Curry, Malabar White Stew, Mushroom Curry, Goan Fish Curry, and loads more.
Where-The Appumm House, Worldmark Food Court

Date- 8th March

Timings- 11 am to 10 pm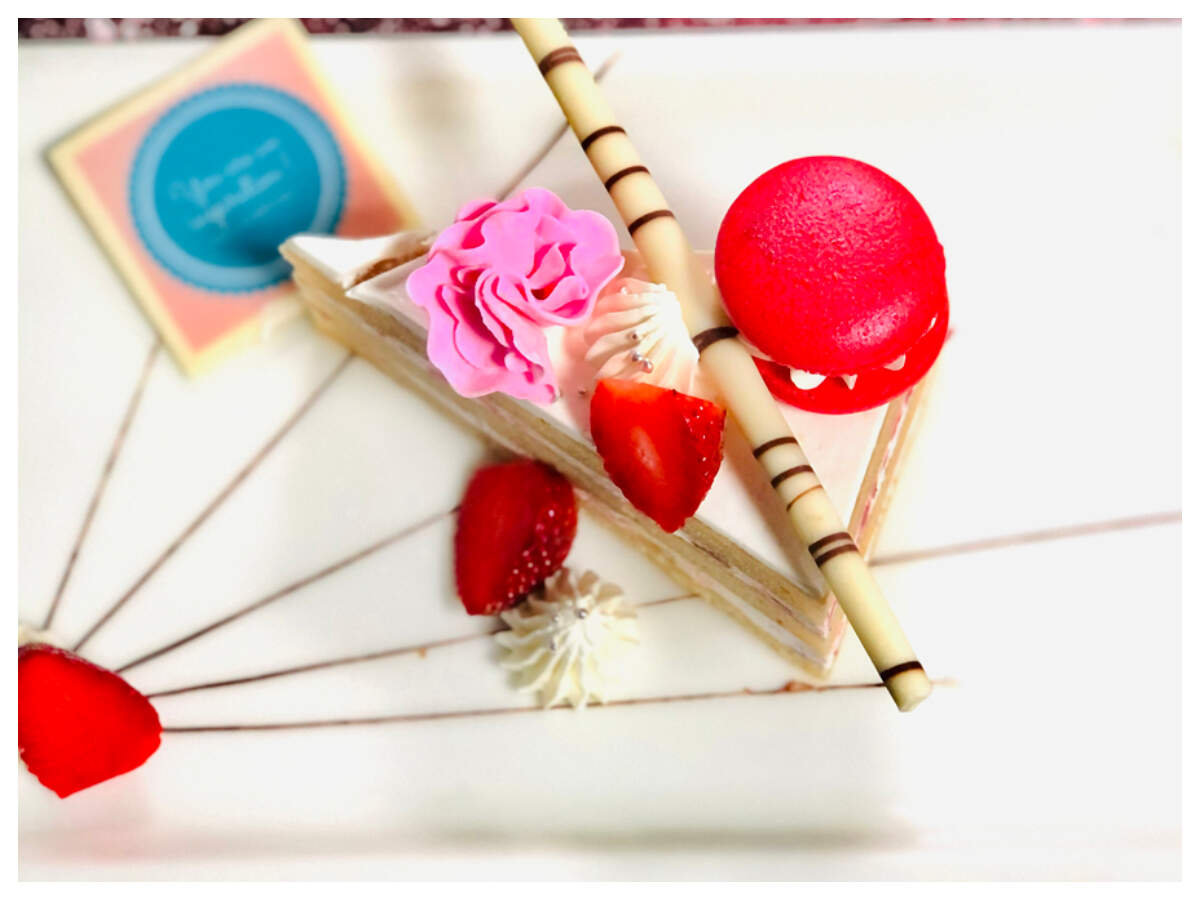 The Imperial
The Imperial is celebrating Women's Week from 7th-14th March for #IWD2021, where the in-house chefs will curate a decadent dessert section for the Sunday Brunch at 1911 restaurant featuring delicious cakes, cupcakes and home-made desserts dedicated to women diners on 7th and 14th March 2021. The Spice Route and San Gimignano restaurants will welcome the women diners with complimentary mocktails from 8th March till 14th March 2021. Also, the chefs will present a complimentary hand-crafted souvenir to all women diners at their restaurants from 8th-14th March 2021, for a take-home experience.
Where- The Imperial, New Delhi

Date-8th-14th March

Reve Bistro Moderne
To celebrate International Women's Day, they've announced a special discount of 40% on the bill of women's table and also 1 welcome cocktail offer for every woman. They are known for their French cuisine including dishes like Chicken Aala Kiev, Beet Wellington, Mocha Pot de Creme, and many more.
Where- Reve Bistro Moderne, Lower Ground Floor, Worldmark-1 , Aerocity, New Delhi

Date- 8th March
Timings-12 noon – 12 am
Shakespeare Cafe
The Shakespeare Cafe's weeklong celebration brings special packages for the women to avail for a week. On March 8, one can enjoy a special discount of 50 percent. The place boasts of serving cuisines from across the world. Their USP is the coffee platter they curate with precision and creativity.
Where- Shakespeare Cafe, Club Road, Punjabi Bagh, New Delhi

Date- 8th March
Timings- 12 noon- 11 pm
Raftaar-The High-Speed Bar and Lounge
This lounge at Punjabi Bagh brings an array of offers to make the girl gang have a nice time. Lunch with your girl squad gets you a complimentary dessert and two complimentary cocktails or mocktails, and it is also popular for its beautiful terrace that comes with a pool and is touted to be the only property with a pool on the terrace in and around West Delhi.
Where- Raftaar – The High Speed Bar and Lounge, Punjabi Bagh
Date-8th March

Timings- 12 noon – 12:30 am

Verandah Moonshine
Verandah Moonshine is known for its Dimsums brunch comprising different types of Dimsums and other Indian delicacies. On Women's Day, they are offering complimentary desserts and also two complimentary mocktails & cocktails to women customers.
Where-Verandah Moonshine, West Punjabi Bagh
Date-8th March

Timings- 11 am to 1 am

Darzi Bar and Kitchen
The restaurant is offering a free welcome drink to all women entering the house. The offer will be available only on Monday 8th March all through the day. The restaurant located in the Central Delhi. Designed on the concept of the tailor shop, Darzi comes straight from the streets of Savile Row London.
Where- Darzi, Bar and Kitchen, H-55, 1st Floor, Outer Circle, Connaught Place, New Delhi

Date-8th March
Timings- 12 noon – 1 am
OTB Courtyard
The restaurant will be offering free the first cocktail or mocktail to all ladies entering the house all through the day on 8th March. While the courtyard has a more casual feel, with those lounging areas and a more relaxed vibe, the indoor seating is a bit more formal, suitable for corporate events and family dinners. They serve American, North Indian, European, Mexican, Lebanese, and Asian cuisine.
Where – OTB Courtyard,B-49, the Corus, Rajiv Chowk, Connaught Place, New Delhi

Date-8th March
Timings- 12 noon- 12 midnight
Hilton Garden Inn
Celebrate Women's Day with one of the best experiences of karaoke at India Grill at Garden Inn, New Delhi/Saket. They have curated a special Sunday Brunch to pamper all the special women, where Chef Vineet Bahuguna and his team will showcase 6-7 assorted live counters along with an extravagant mix of Indian, Asian and Oriental cuisines, and to name a few dishes, the buffet spread will offer Awadhi Murg Korma, Paneer Charminar, Pan Seared fish with Spicy Tomato Salsa, Pickled Chilly Chicken, Cherry Coconut Slice, Mocha Delight, Mahalabia and more.
Where- Hilton Garden Inn, Saket
Date – 7th March
Timings – 12:30 pm – 4:30 pm