Women's Day Love Quotes
Women's Day is celebrated to make every woman realize how special they are for society, not only today but every day, in every way!
Make it the best day ever for a special lady in your life by making her happy with some really special quotes related to women on 8 March. Tell her to live for today, have fun, and, be happy for what she is through your messages and wishes.
Women's Day every year is celebrated all around the world and it's your chance to make a women's today special. So how do plan to surprise a lady with some cool wishes? You can send text messages, cards, or gift her something with a hand-written quote that will make her feel happy.
Boost her confidence, make her happy, say thank you, whether it is your mother, sister, or wife. It should not be done only today but every day! To celebrate the joy of being a woman, you can add punchy messages to your Instagram posts like, I do a thing called, 'what I want'. Won't that be super-cool?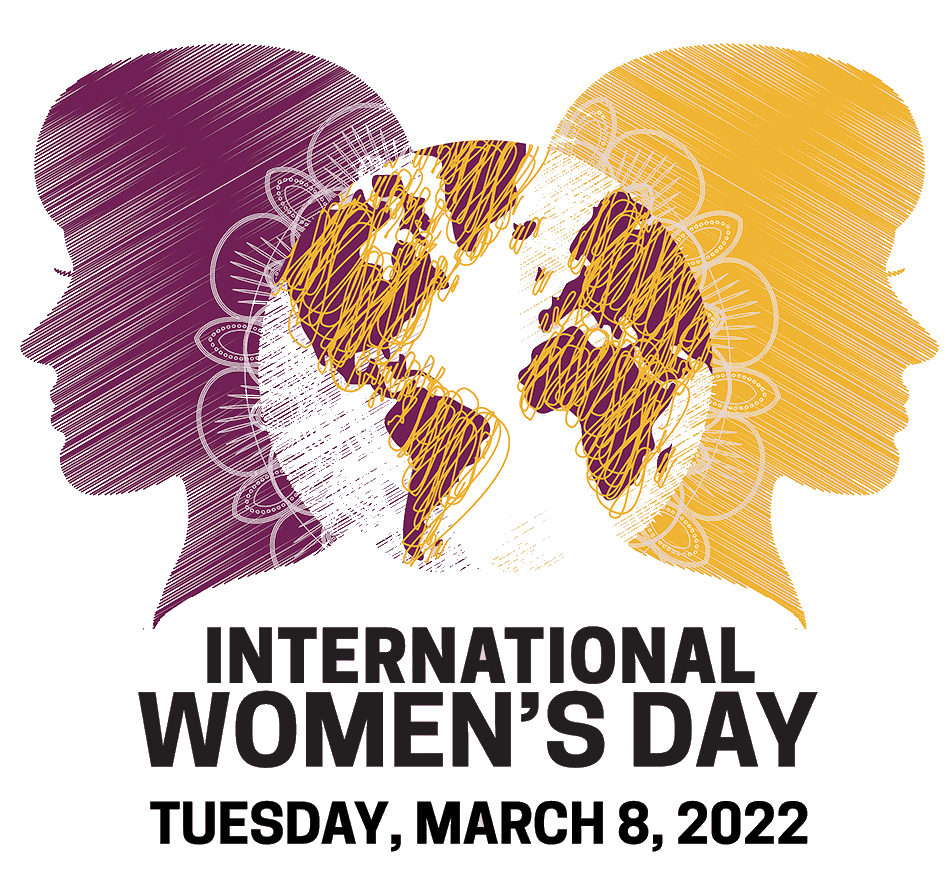 Inspirational 'Happy Women's Day' Quotes And Sayings
Happy Women's Day quotes are about celebrating their courage, everyday sacrifice, skills, and wisdom. Use them as wishes on cards and social media messages to make them happy today. You can also use these as Happy Women's Day quotes for mothers and daughters.
1.       "I want to get up and celebrate something – and why not celebrate being a woman?"
– Dawn Richard.
2. "You educate a man; you educate a man. You educate a woman; you educate a generation."
– Brigham Young.
3.     "Above all, be the heroine of your life. Not the victim."
-Nora Ephron.
4.     "A strong woman looks a challenge in the eye and gives it a wink."
–Gina Carey.
5.     "When you're true to who you are, amazing things happen."
– Deborah Norville.
6.     "No one can make you feel inferior without your consent."
–Eleanor Roosevelt.
7.      "Sometimes it's the princess who kills the dragon and saves the prince."
–Samuel Lowe.
8.     "I can and I will. Watch me."
–Carrie Green.
9.     "Feminism isn't about making women strong. Women are already strong. It's about changing the way the world perceives that strength."
–G.D. Anderson.
10."A strong woman stands up for herself. A stronger woman stands up for everyone else."
–Unknown*.
11."There is no force more powerful than a woman determined to rise."
–W.E.B. Dubois.
12."She loves more than she'll ever get back and she knows it, yet she loves anyway."
–J.M. Storm.
13. "You should never let your fears prevent you from doing what you know is right."
-Aung San Suu Kyi.
14."I am happy as happiness goes…"
– Lillie Langtry.
15. "I do not wish women to have power over men, but over themselves."
–Mary Shelley.
16."Never dull your shine for somebody else."
– Tyra Banks.
17. "Today is a new day. Even if you were wrong yesterday, you can get it right today."
– Dwight Howard.
18. "Don't let yesterday use up too much of today."
– Will Rogers.
19. "What women need to do, instead of worrying about what we don't have, is just love what we do have."
– Cameron Diaz.
20."How beautiful a woman can be if kindness is her true beauty."
― Debasish Mridha.
21. "Any woman who understands the problems of running a home will be nearer to understanding the problems of running a country."
– Margaret Thatcher.
22."Taking joy in living is a woman's best cosmetic."
– Rosalind Russell.
23."A beautiful woman is one with a beautiful heart."
― Omoakhuana Anthonia.
24."I'm not the most beautiful woman in the world. But I'm one of them."
– Mary J. Blige.
25."To live without Hope is to Cease to live."
– Fyodor Dostoevsky.
26."No man succeeds without a good woman behind him. Wife or mother, if it is both, he is twice blessed indeed."
– Godfrey Winn.
27."Stop the habit of wishful thinking and start the habit of thoughtful wishes."
– Mary Martin.
28."A happy woman makes a happy home."
– Sherrilyn Kenyon.
'Happy Women's Day' Quotes About The Strength Of Women
As humans, women have the strength and ability to fulfill their wishes and be happy. At times it takes a little reassurance to make her like herself and feel special in every way. Find your favorite 'wish you a very Happy Women's Day' quotes down below.
29."Yes, she knows pain, but she is strength. Her heart knows no other way."
–A.R. Asher.
30."The woman who walks alone is likely to find herself in places no one has ever been before."
-Albert Einstein.
31."There is no limit to what we, as women, can accomplish."
– Michelle Obama.
32."A man's got to do what a man's got to do. A woman must do what he can't."
–Rhonda Hansome.
33. "Feminism isn't about making women strong. Women are already strong."
– G. D. Anderson.
34."Do not live someone else's life and someone else's idea of what womanhood is. Womanhood is you."
– Viola Davis.
35."A charming woman doesn't follow the crowd. She is herself."
– Loretta Young.
36."One is not born a woman, one becomes one."
– Simone de Beauvoir.
37. "Woman is the companion of man, gifted with equal mental capacity."
– Mahatma Gandhi.
38."Life is like a game of cards…the way you play it is free will."
– Jawaharlal Nehru.
39."The best protection any woman can have…is courage."
– Elizabeth Cady Stanton.
40."That's the gift that a mother can give, to make everyone feel like they are the special one."
– Oprah Winfrey.
'Happy Women's Day' Quotes From Inspirational Women
Every day is a happy day…but wishes and messages on any special day makes people happier! Why not take this occasion to send some inspiring messages and wishes to women as told by well-known women!
41."Beauty is about being comfortable in your own skin. It's about knowing and accepting who you are."
– Ellen Degeneres.
42."I want every girl to know that her voice can change the world."
–Malala.
43. "No woman should be told she can't make decisions about her own body. When women's rights are under attack, we fight back."
–Kamala Harris.
44."A woman with a voice is, by definition, a strong woman."
– Melinda Gates.
45."What's the greatest lesson a woman should learn? That since day one, she's already had everything she needs within herself. It's the world that convinced her she did not."
– Rupi Kaur.
46."I believe that happy girls are the prettiest girls. I believe that tomorrow is another day…."
–Audrey Hepburn.
47."Every woman's success should be an inspiration to another…"
– Serena Williams.
48."Women are the real architects of society."
– Cher.
49."The most important thing one woman can do for another is expand her sense of actual possibilities."
– Adrienne Rich.
50."Always be a first-rate version of yourself instead of a second-rate version of somebody else."
– Judy Garland.
51. "I am grateful to be a woman. I must have done something great in another life."
–Maya Angelou.
52."Think like a queen. A queen is not afraid to fail. Failure is another stepping-stone to greatness."
– Oprah Winfrey.
53.  "I love every aspect of being a woman. I believe you should celebrate who you are."
– Eva Mendes.
54. "We need to reshape our own perception of how we view ourselves…"
– Beyoncé.
55."Women who seek to be equal with men lack ambition."
– Marilyn Monroe.
56."When we do the best we can, we never know what miracle is wrought in our life, or in the life of another."
– Helen Keller.
57."The most common way people give up their power is by thinking they don't have any."
– Alice Walker.
58."For me, beauty comes from natural happiness. I think that a woman glows….they're healthy and they're happy."
– Michelle Yeoh.
59."…I am not just inspiring women; I hope I am inspiring boys as well."
– Nicola Adams.
60."I am a daughter, a sister, a wife and a mother. I am a friend of women and I am their advocate."
– Carre Otis.
Funny 'Happy Women's Day' Quotes
Women have a funny bone too! Why not send wishes with a hint of humor like these? It will make them happy and bring a smile. Check out these strong women quotes!
61."I feel like the moon is a very beautiful woman. She's in control."
– Ravyn Lenae.
62."Girls should never be afraid to be smart."
–Emma Watson.
63."A woman is like a tea bag: You can't tell how strong she is until you put her in hot water."
–Eleanor Roosevelt.
64."I don't know a woman alive who isn't courageous."
– Reese Witherspoon.
65."As soon as I had enough agency in my life to grow up, I became who I am."
– Janet Mock.
66."If you want something said, ask a man; if you want something done, ask a woman."
– Margaret Thatcher.
67."If everything is the same, nothing is special."
– Lady Starlight.
68. "The most courageous act is to think for yourself. Aloud."
– Coco Chanel.
69. "Women are made to be loved, not understood."
–Oscar Wilde.
70. "If you don't like being a doormat then get off the floor."
– Al Anon.
71. "Any woman who wishes to smash into the world of men isn't very feminine."
-Ida Lupino.
72."Mother was actually a great doer and organizer. All the special occasions were directed by mother."
– Ingmar Bergman.
73."A happy woman is one who has no cares at all; a cheerful woman is one who has cares but doesn't let them get her down."
– Beverly Sills.
Beautiful Happy Women's Day Wishes
There's no need to wait for a particular day to send some good wishes to a woman, but special wishes sent on International Woman's Day are like the cherry on the cake! If you like these quotes, don't wait…just forward them as inspirational wishes.
74."Elegance is the only beauty that never fades."
– Audrey Hepburn.
75."Women are the largest untapped reservoir of talent in the world."
– Hillary Rodham Clinton.
76."The most alluring thing a woman can have is confidence."
– Beyoncé.
77."The world needs strong women who will lift and build others. Who will love and be loved…"
– Amy Tenney.
78. "A strong woman understands that gifts such as logic…and strength… She values and uses all of her gifts."
– Nancy Rathburn.
79."A woman is the full circle. Within her is the power to create, nurture and transform."
– Diane Mariechild.
80. "Courage is like a muscle. We strengthen it by use."
– Ruth Gordon.
81."How wrong it is for a woman to expect the man to build the world she wants rather than to create it herself."
–Anais Nin.
82."She was powerful not because she wasn't scared but because she went on so strongly, despite the fear."
– Atticus.
83."You are more powerful than you know; you are beautiful just as you are."
– Melissa Etheridge.
84."In our society, the women who break down barriers are those who ignore limits."
–Arnold Schwarzenegger.
85."The way in which we think of ourselves has everything to do with how our world sees us…"
– Arlene Rankin.
86."A witty woman is a treasure; a witty beauty is a power."
― George Meredith.
87."When you have confidence…you can do amazing things."
– Joe Namath.
88."Equality for everybody is great. That would be amazing."
– Rob Lowe.
Short Quotes Perfect For Women's Day
Short quotes like these punchy ones can give anybody a morale boost for the day! If you like them use one every day to keep the 'woman spirit' up all through the day!
89."Do you want to meet the love of your life? Look in the mirror."
– Byron Katie.
90."… Life is a beautiful thing and there's so much to smile about."
– Marilyn Monroe.
91."Dream as if you'll live forever. Live as if you'll die today."
– James Dean.
92. "There is only one happiness in this life, to love and be loved."
– George Sand.
93."Life is like a mirror. Smile at it and it smiles back at you."
– Peace Pilgrim.
94."Where there is a woman, there is magic."
– Ntozake Shange.
95."Life is tough, my darling, but so are you."
–Stephanie Bennett-Henry.
96."Do what makes you happy."
– Unknown*.
97."Be yourself…You are your own best friend…you can be happy."
– Cherie Lunghi.
98."Life is like a prism. What you see depends on how you turn the glass."
-Jonathan Kellerman.
99."Life is like a camera. Focus on what's important. Capture the good times…if things don't work out…take another shot."
– Ziad K. Abdelnour.
100. "You are your best thing."
—Toni Morrison.