Women's Day Lesson Plan
International Women's Day provides an important opportunity for teachers, parents and caregivers to educate and inspire children and students about gender equality. From celebrating women's achievements to challenging gender stereotypes and bias, educating future generations about gender equality is one of the most grassroots differences anyone can make. There are many useful classroom resources available to support International Women's Day activity. Whether in the classroom or over the dinner table, thank you for championing International Women's Day and making a positive difference.
Access practical and insightful resources
​Whether looking ​​​for detailed resources or quick materials, there is a wide range of informative, fun and reliable classroom resources available. In addition to the resources, remember to use some of the inspiring and informative International Women's Day videos as discussion starters to raise awareness, reinforce gender concepts, or to provide inspiring ways to celebrate IWD.
Make International Women's Day a huge success
Access important and informative resources to support understanding, challenge stereotypes and bias, and to build self-confidence – everything to make International Women's Day a huge success in the classroom or at home.
---
International Women's Day classroom activity cards
Use the IWD Activity Cards to engage children and students in activities and conversations to inspire and reinforce an inclusive mindset. Cut up, mix up, then lucky dip the options. Invite children and students to add their own IWD activity for friends and/or family. Invite presentations to explain and showcase their efforts and thinking.
Access IWD activity cards
---
International Women's Day WAGGGS resources
Access the IWD Gender and Women's Rights Activity Pack developed by the World Association of Girl Guides and Girl Scouts to help forge better understanding about gender, women's equality, and issues that impact the lives of women and girls.
WAGGGS serves over 10 million girls in 152 countries. Access insightful education resources to provide practical support and awareness raising to help children and young adolescents understand gender stereotypes and develop the mindset and strategies to challenge inequality.
Access IWD WAGGGS resources
---
International Women's Day Puffin Schools resources
Puffin Schools wants to give young readers access to new feminist icons and ideas: female authors and artists to be inspired by, women-centered stories to learn from, fantastic heroines to befriend. The IWD classroom resources explore story lines, analyze characters, challenge stereotypes, examine language use and establish a lifelong love of reading. The IWD reading list featured books about women who changed the world – women who stood up, spoke out, struggled through and soared.
Access IWD Puffin schools resources
---
International Women's Day Coloring In Sheets
Women and girls are diverse – and women and girls can be who and what they want to be. Who's a woman who inspires you – and why? Choose one of the inspirational women or motivational quote coloring in sheets and get coloring!
Access IWD coloring in sheets
---
International Women's Day video & teaching notes
Looking for a powerful discussion starter to help teenagers better explore gender equality? Watch this IWD video with accompanying Teaching Notes to explore the question: "What if genders switched for a day?"
Access video & teaching notes
---
International Women's Day DreamWorks resources
DreamWorks Animation believes great stories inspire great possibilities. DreamWorks rewrites the rules to imagine something different. She-Ra and the Princesses of Power is a show full of strong female characters supporting each other. It's about the power, fierceness and realness of women – and how different young women step up into leadership roles, learn about themselves, and make a positive difference in each other's lives and their world. The She-Ra IWD resources inspire children worldwide.
Access IWD DreamWorks resources
---
Video: What's International Women's Day?
Looking for a clear and insightful way to explain what International Women's Day is all about?
---
Show International Women's Day videos
Use some inspiring and thought-provoking International Women's Day videos available from around the world as great classroom discussion starters or teaching resources.
International Women's Day Count in the Classroom
March gives teachers a double whammy with Women's History Month and International Women's Day — both opportunities to break down gender biases that creep into the classroom no matter how hard we try to keep them out. International Women's Day will be celebrated on March 8 around the world in 2022, and there are fairly simple ways to mark the occasion for your students that can have a long-lasting impact.
The role teachers have in breaking down gender biases is significant — studies have shown that gender stereotypes conveyed not just by parents but teachers too can have an impact on kids' own feelings about how gender will affect someone's success in specific subjects. Facing some students who believe boys are more inclined to excel in the STEM subjects and girls in the languages? This commonly held myth is one you can help dispel, along with myriad other issues women and girls face every day.
But how do you explain International Women's Day to children, and how can you keep the work of one day going all year long? Let's get started with the theme.
What Is the International Women's Day 2022 Theme?
This year's International Women's Day theme is Break the Bias — also hashtagged as #BreakTheBias. As in previous years, the theme covers a wide range of issues, from bias that women face in the workplace (including teachers!) to bias girls face as young kids.
In fact, one of the calls made by the folks at the non-profit behind International Women's Day is school-specific this year:
We can break the bias in our schools, colleges and universities.
You better believe we can!
Honoring International Women's Day in the Classroom
Redecorate
Take a look around your room. Are there any vestiges of the old-fashioned "blue for boys" and "pink for girls" color scheme? Give yourself some grace if there are — often we do things unconsciously. But International Women's Day is a good time to substitute purple, green, and white in places where gender stereotypes have slipped into the classroom colors. These are the three official colors of International Women's Day, inspired by the colors used by the Women's Social and Political Union (WSPU) in the UK in 1908.
The reason isn't simply that the three shades are different from blue and pink either. Each symbolizes something specific:
Purple: Dignity and justice
White: Purity (this is a controversial concept, so be careful how you use this color — it should be a neutral rather than a symbol of actual purity)
Green: Hope
Perfect Your Praise
There's ample evidence that many elementary school teachers unconsciously punish boys more than girls and also provide their male students with more positive feedback. But in the wise words of an '80s cartoon, knowing is half the battle! Use International Women's Day as a chance to practice mindfully providing equal amounts of positive feedback to all the children in your class.
Try these examples of new ways to give students positive feedback.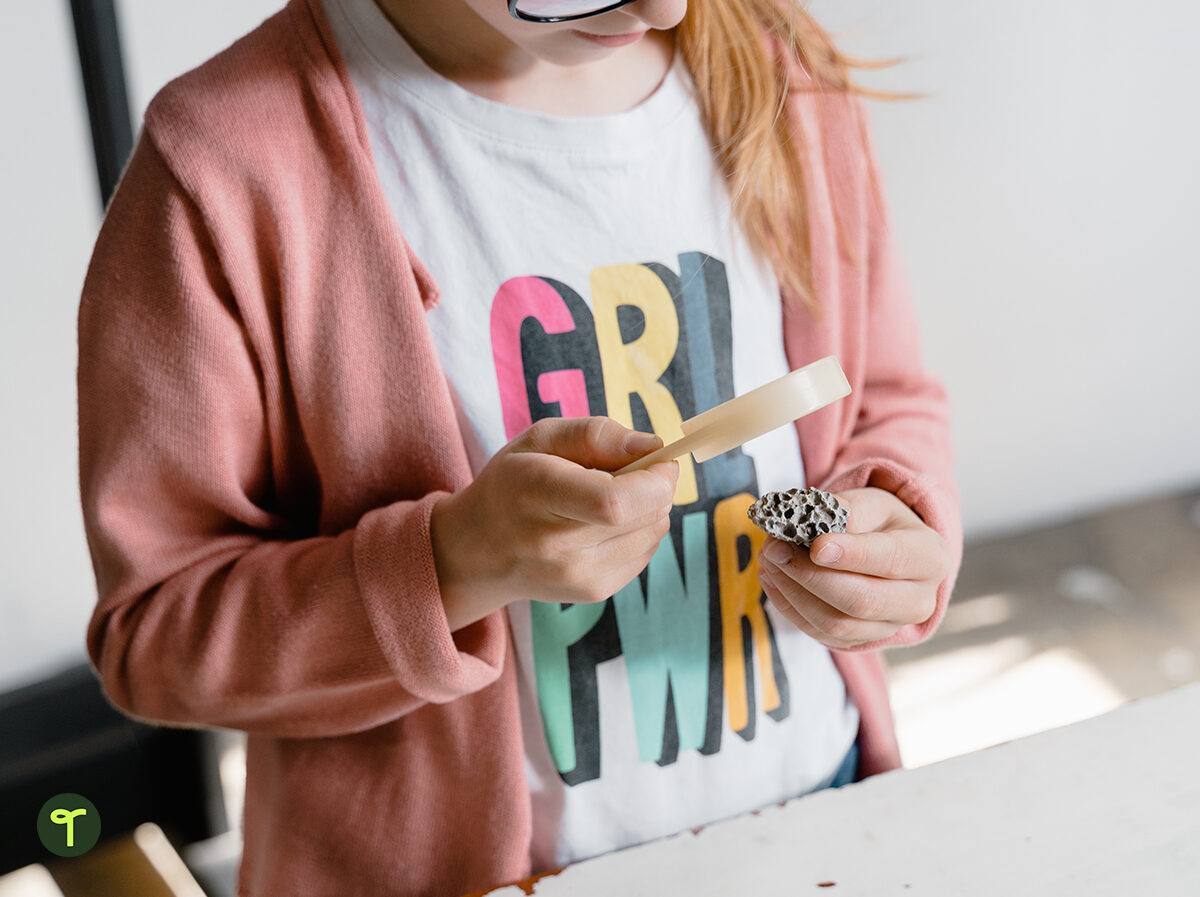 Update Your Classroom Library
Research shows there are plenty of books out there for kids that are reinforcing gender stereotypes, and a few may be lurking on the shelves in your classroom. One analysis of 247 popular, contemporary books for kids found they were rife with problems from associating femininity with emotions and masculinity with the use of tools to furthering the outdated idea that girls are better at reading and boys at math. Another review of popular books from The Gruffalo to The Day the Crayons Came Home revealed an alarming lack of female characters. By themselves, the books may not be spreading bad messages, but if they're the only books kids access, they certainly present a male-dominated view of the world.
Do you have a planning period on International Women's Day? Put off the grading or other projects you were going to do — for now! — and use the time to comb through your bookshelf to make sure everything meets your high standards.
Looking for some books with powerful female protagonists to add? Check out this list of empowering books about girls, including activities that can accompany each title. 
What about International Women's Day Activities for your students?
International Women's Day Activities for the Classroom
Brainstorm Gender Stereotypes
One of the easiest ways to debunk those gender stereotypes is to talk about them openly in the classroom. Define the word stereotype for your students, and break them into small groups.
Assign each group "boy" or "girl," and challenge the groups to come up with as many stereotypes as they can think of related to their assigned gender. After giving your students some time to work, invite volunteers to share some of the stereotypes they thought of, listing them on your whiteboard.
Next, challenge your groups to come up with ways that people do not always fit the stereotypes listed on the board. For example, if one of the listed stereotypes is "women are good cooks," students may use personal experience and note that a father in their home does all the cooking.
As an extension activity, consider assigning a quick write, setting aside 10 minutes for students to write about one time they fit or did not fit a stereotype.