Waitangi celebrations continued right across the country:
In Auckland, events were dominated by music, food and activities while further south a much more traditional Waitangi Day saw thousands gather in Banks Peninsula.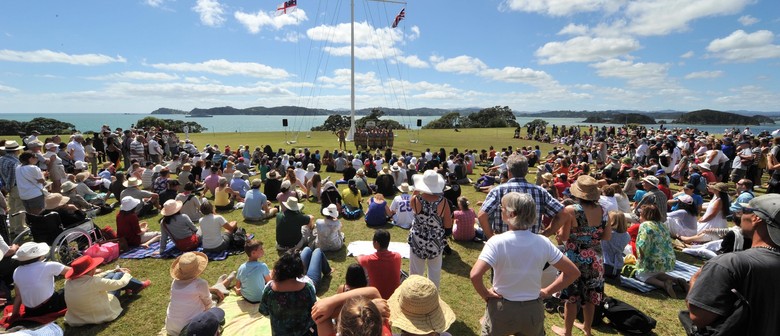 From traditional dance and a haka to hāngi and mussel fritters, more than 5000 Aucklanders were treated to a modern celebration in Manukau.
The event held at Hayman Park holds a special place in people's hearts, as it has been going for more than 20 years and at that time was one of the first Waitangi Day celebrations in a major centre in New Zealand.
Further south, Wellington's Waitangi Park saw young and old gather to watch a range of performances, and in the South Island the annual celebrations took place at Okains Bay in Banks Peninsula.
People were welcomed on the marae with a pōwhiri, and iwi members took to the Opara River in a waka.
Auckland councillor Efeso Collins says the day had usually focused on the negative rather than the positive.
"We've tended to focus on what's been negative about Waitangi. Actually this is about two nations, two groups of people coming together, and we should be celebrating that. I think today you get a good sight of that celebration."
As well as the food and music, there were lessons to be learned, with many families using the occasion to teach a new generation about "how far we've come".