Te Rauparaha Park, Norrie Street, Porirua, Porirua – Mana, Wellington Region
Saturday 6 February 2021 11:00am – 4:00pm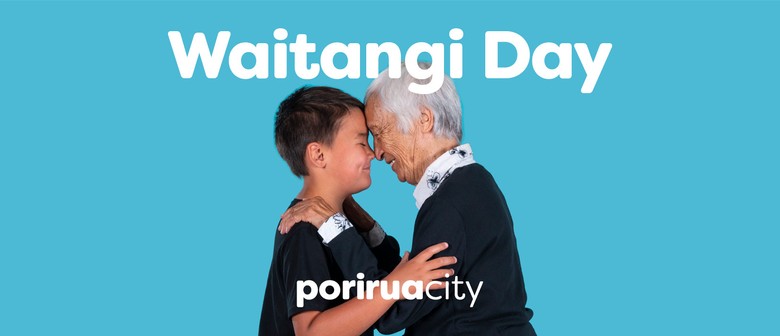 We are glad to partner with mana whenua Ngāti Toa once again to deliver a fun-filled Waitangi Day event in Porirua, one of the largest Waitangi Day events to take place in New Zealand on our national day.
Here are the things you can see and do!
Performances
A jam-packed day of performances on the main stage throughout the day.
We look forward to welcoming local favourites such as Ainslie Allen and Aotea College's barbershop, along with The Voice Australia competitor Elle Monnery, world-renowned opera singer Ben Makisi, and headliner Sammy J.
The full schedule of performances will be released early in the new year.
Waka Tours
Waka tours are on once more! From Te Rauparaha Park you can follow a clearly signposted walkway, or free buses will be on offer from Te Rauparaha Park, to make a trip down to the harbour. There you can pick up a paddle and get out onto our beautiful Te Awarua-o-Porirua Harbour. These trips will be offered by Toa Waka Ama.
Fun for tamariki
A range of activities including bouncy castles, face painting, an indoor chill-out zone and a Lego exhibition will keep enthusiastic kids entertained inside Te Rauparaha Arena.
Stalls
A large variety of stalls will be on site, providing locally crafted and New Zealand-made products.
Food
Food trucks will line Norrie Street, so there will be plenty of delicious options to satisfy your puku from the vendors, which have a zero waste kaupapa. Visitors are encouraged to bring their own reusable coffee cups and food containers.
Parking
Parking will be available on surrounding streets such as Wi Neera Drive, or you can leave your car at the railway station and take the short walk to Te Rauparaha Park.
Cash
It's best to bring cash on the day as not all vendors will have eftpos available, although there are nearby ATMs on Lyttelton Avenue if you wish to top up.
The event will be alcohol-free, smoke/vape-free and there will be no dogs allowed.