This annual occasion dedicated to celebrating love and romance provides the ideal opportunity to allow your affection for your special someone to blossom and grow. It's a tradition for couples to go out on Valentine's Day for a romantic candlelight dinner for two. There's an exchange of shiny boxes, which contain little tokens of affection. Sometimes, the occasion is quite serious. A diamond engagement ring appears. Other times, the mood is playful, and candy, cuff-links, or an album of heartfelt songs are unwrapped. Does the man you love the most know how much he means to you? Finding the right Valentine message for husband or boyfriend can be hard to do. You're going out together that night. What shall you put on the card? He's away, and you want him to think of you. How can you say it so he'll truly know you care?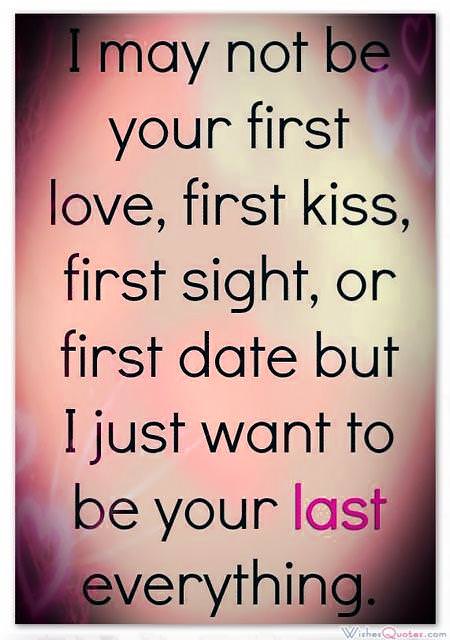 Love surrounds us like light. We are warmed by the charm of our devotion.
You mean the world to me. I am convinced that you will always be by my side in good times and in wrong. I love you, my own Prince Charming and Happy Valentine's Day to you. Please be careful with my heart. It's yours to keep. Happy Valentine's, my sweet love.
Happy Valentine's Day, my dearest. I so look forward to seeing you tonight.
Love protects us. May we always be feel like this, now and forever.
Your eyes are like a smoldering flame, your kiss is like a spark, and your embrace is like a blazing fire. Happy Valentine's Day to my red hot lover!
Chocolate can't compete with the sweetness of loving you.
There is no day like today for telling you how I feel. I'm crazy for you!
You're luscious and lovely, romantic and radiant, sweet and sexy. You're everything I could want in a soulmate. I'm so glad we met and fell in love. Happy Valentine's Day!
How are you doing today, my friend? I hope all goes well. Know that you are cherished.
Money is no match for the richness you bring to my life.
Valentine's Day Messages from the Heart
I want you to know I adore you and think you're as awesome as the stars and planets. Happy Valentine's Day!
Sweeter and sweeter, our time together grows. There is nothing as precious to me as your company.
Take good care of yourself while you are away from me. You mean everything to me. I think of you always.
I want you to know that you are the one. Be my one and only, valentine.