Valentine's Day Gifts Your Wife Is Guaranteed To Love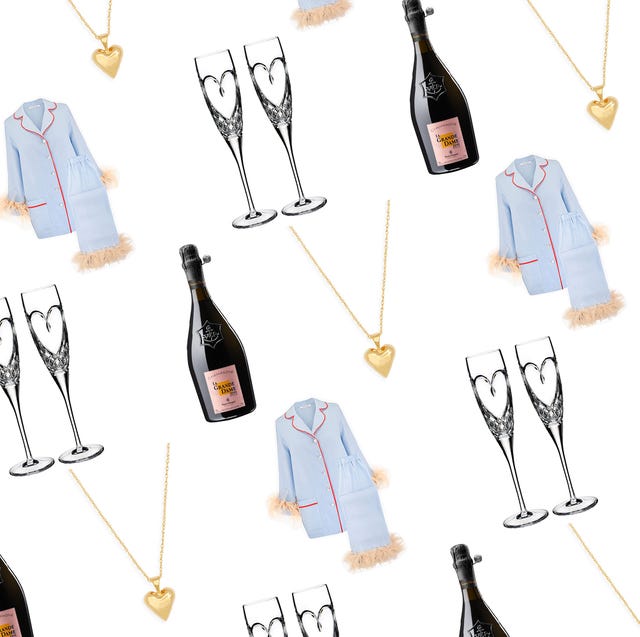 There's plenty of pressure that comes with Valentine's Day, but if you're willing to pull out all the stops for the holiday of love, make sure you choose a gift that you're sure will tick all the boxes. While Valentine's day is a time to celebrate the unbreakable bond between yourself and your partner, there are often headaches that come with sorting through all the gifting possibilities. Whether you're looking to go the ultra-personal route, or simply want something that will make your Mrs. feel beautiful, you'll find bounties of romantic inspiration ahead. Below, these thoughtful, stylish, and fun gifts are certain to make your spouse swoon.
Your most prized memories are the most precious thing you have, and Legacybox will digitize old home movies and pictures onto a thumb drive, the cloud, or DVD.
If relaxation is your wife's love language (hint: it probably is), then this fragrant bath salt is a gift that keeps on giving. Plus, it's vegan and toxin-free.
Party Pajama Set with Feathers in Blue
Who says cozy can't be chic? These PJs are made with ultra-soft viscose with marabou feathered wrists and ankles that add a touch of pizzazz for loungewear that's anything but boring.
Chances are your wife has heard of Hanacure's viral face masks, but their all-in-one facial kit will provide all she needs to have skin as glowing as her personality.
14K Yellow Gold Eternity Heart Ring
A gold "unbreakable" heart ring is a classic item that belongs in every woman's jewelry box.