Valentine's Day Gifts For Moms
She takes up a huge part of your heart, she's been there for you all these years, and, oh, yeah, she gave you life! Of course Mom deserves tons of love this Valentine's Day. But what to get her? After all, finding the perfect gift for someone who means that much to you can be difficult (case in point: gifts for husbands!). We know how challenging it can be to shop for the most important woman in your life, whether she believes she already has everything she needs or if she's impossibly picky.
Enter our list of the best Valentine's Day gifts for mom. She'll absolutely adore any one of these thoughtful gifts—not just because it came from you, but also because they're fun, adorable, and useful in their own right. We've all been there, and here, we're sharing the perfect Valentine's Day gifts that won't make you feel worried about whether or not she'll be satisfied. From "wine soaps" to owl-shaped mugs and the perfect set of teas to go with those mugs, and even a book featuring "14,000 things to be happy about," there's something here for just about every mom. These ideas are creative and useful, and your mom's bound to love more than one of them, especially when they come from you. Trust us!
Skin Renewing Masks
The key to unwinding is the incentive to do so, which is exactly what these skin renewing masks will do for her.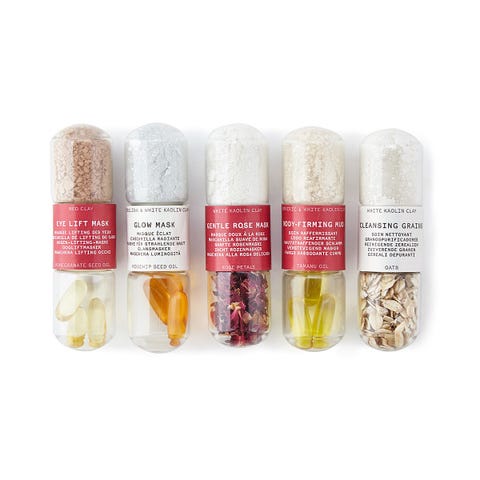 Women's Long Patterned Robe
This soft terry bathrobe is perfect for her to curl up in and its hearts pattern feels especially catered to this special holiday.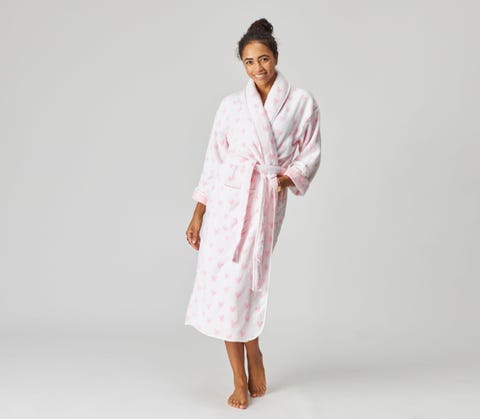 Mama Denim Jacket
Every cool mom deserves this denim jacket!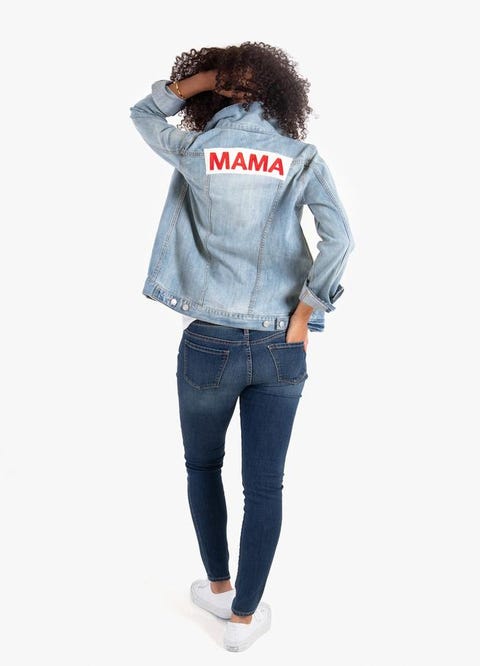 Dainty Mama Necklace by Caitlyn Minimalist
Give her a special necklace that will make her smile and think of you every time she puts it on.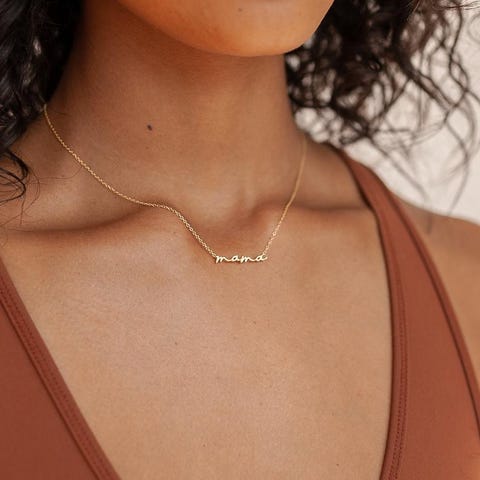 Thank You, Mom Candle
Mom will appreciate a candle catered just to her, along with its floral notes and pretty packaging.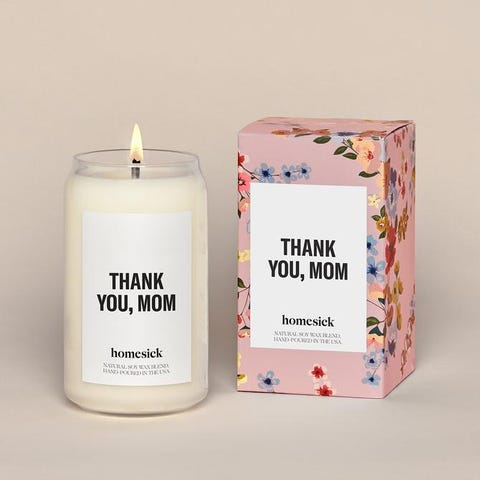 Healing Crystal Natural Rose Quartz Heart
Mom can put this pretty piece on her desk or vanity that is both healing and decorative.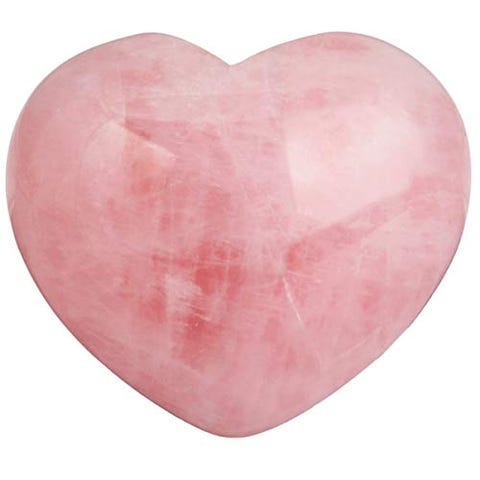 Box of Flower Soaps
These beautiful soaps are made from natural ingredients with a lovely floral scent. They come in a box that is perfect for gifting, too!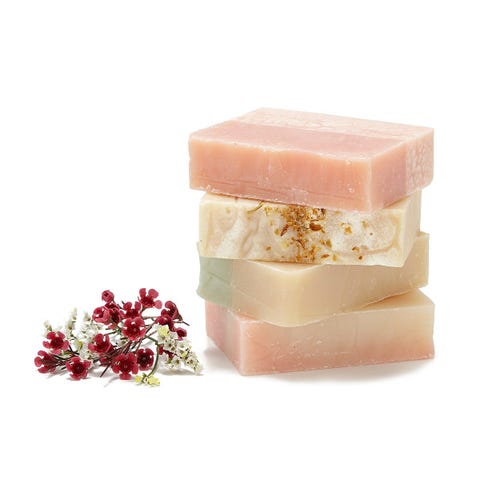 Vietnamese Pour Over Coffee Set
Bring the coffee shop to her and give her caffeine habit a little boost! This kit features a delicious mix of Vietnamese coffee and sweet and condensed milk that she can make directly in her favorite mug at home.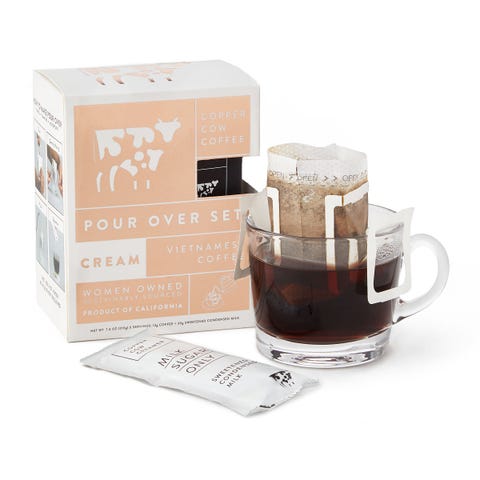 Bath Soak & Fizz Set
She will have a peaceful soak in the tub with these lavender infused salts and even repurpose the vials as bud vases when she is done.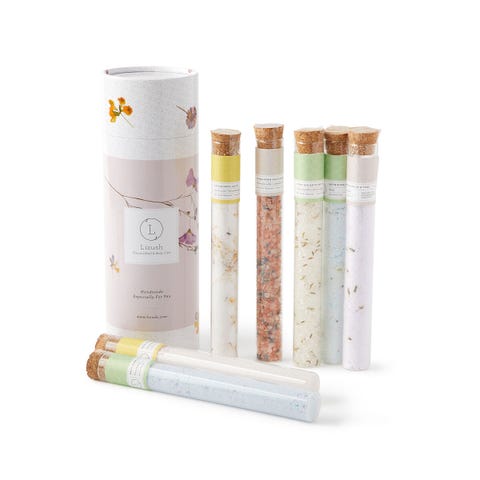 Tea Sampler
It's Oprah's favorite tea for a reason! This Vahdam assorted tea set is a luxurious, fun way to surprise your favorite tea lover.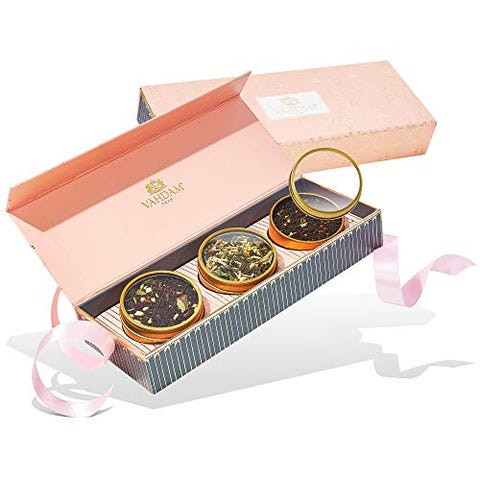 Valentine's Day Mom Necklace
This thoughtful gift comes in silver, gold, or rose gold, and includes a heartfelt message for Mom.