Hoping to impress your honey on V-Day? Our guide to Valentine's Day ideas for couples has a bevy of romantic things to do to help you get closer. After a romantic meal or a spa day, spend a day out with your SO or treat each other to a date night with one of these events. L.A. is a romantic city every day of the year, but it really does Valentine's Day right (and so should you).
Valentine's Day ideas for couples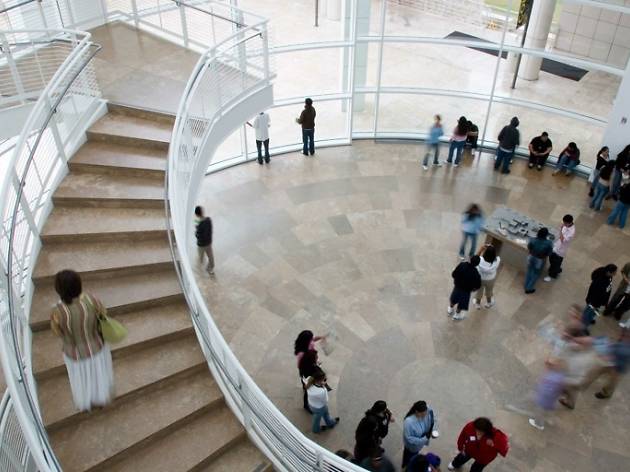 1. Go on a scandalous scavenger hunt at the Getty
This adults-only, nudity-driven scavenger hunt at the Getty (held the weekend of V-Day) is a comical two-hour quest that has guests searching for answers to riddle-like questions in the museum's bare-it-all paintings and sculptures. Whoever answers the most questions correctly will pick up some sweet swag (gift cards, backpacks, street cred). No previous art knowledge is required.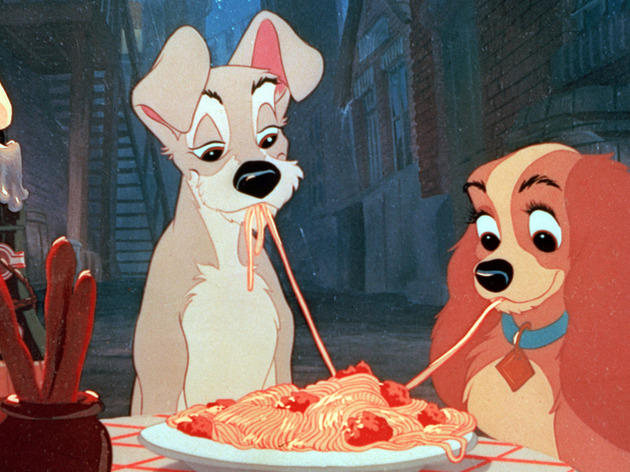 2. Relive that famous spaghetti kiss from 'Lady and the Tramp'
It's famous for that spaghetti kiss—a legendary scene that Walt Disney almost cut out. But Lady and the Tramp has many other charming moments: the script evolved out of years of personal pet stories shared by the studio's animal-loving writers and executives. A true labor of love. See it at El Captian around Valentine's Day and you'll be treated to a candlelit dinner before the movie, catered by Miceli's (sold separately; call 818-845-3110).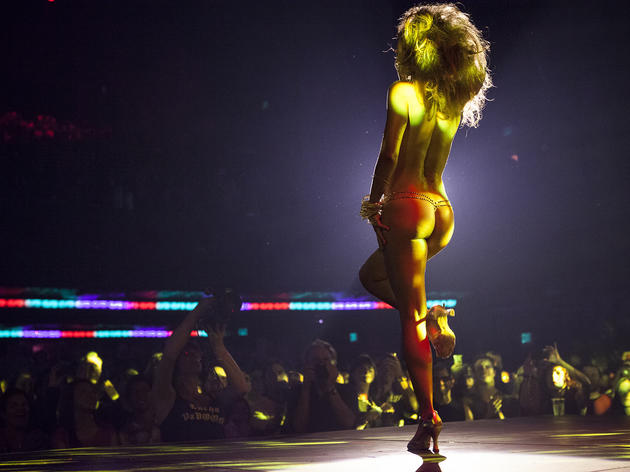 3. Get frisky at Lucha Vavoom
Lucha VaVOOM's racy, raucous spectacle of wrestling, burlesque and various amazing sideshow acts may not seem a logical choice for a romantic night out, but if you're looking for a high-voltage, lusty, entertainment-filled evening, this show has it all. This Valentine's Day, the theme is Pin Ups & Pin Downs.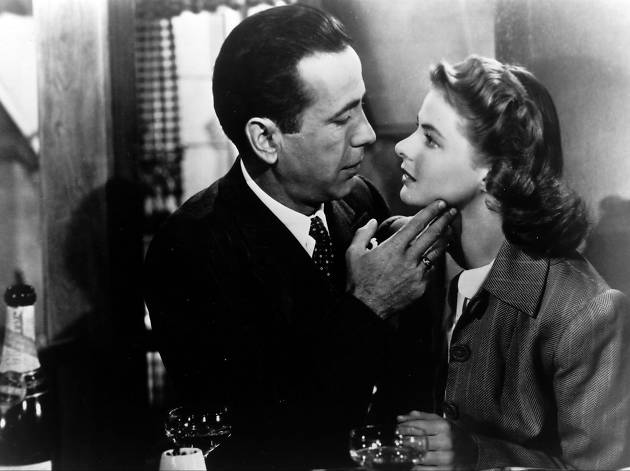 4. Cozy up to a screening of 'Casablanca'
Here's looking at you, kid. Catch Humphrey Bogart at his most romantic in this WWII classic. He stars as Rick Blaine, a nightclub owner who runs into past love Ilsa (Ingrid Bergman) and has to make some tough decisions. Head to the Aero Theatre to celebrate Valentine's Day with your honey, or go solo to mourn a star-crossed love. If nothing else, it'll be the beginning of a beautiful friendship.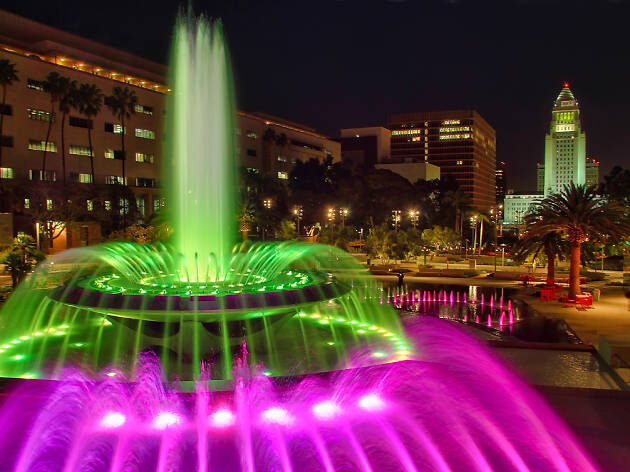 5. Share a bench and listen to tunes at Grand Park
Does it get more romantic than DTLA's Grand Park? Alright, well, yes, it does. But with its picnic lawns, fountains and bright pink benches, the 12-acre urban oasis sets a lovely stage for a free Valentine's Day concert. Listen to Lovers Rock reggae, pack a picnic or bring your date to the lineup of food trucks for soul-satisfying grub.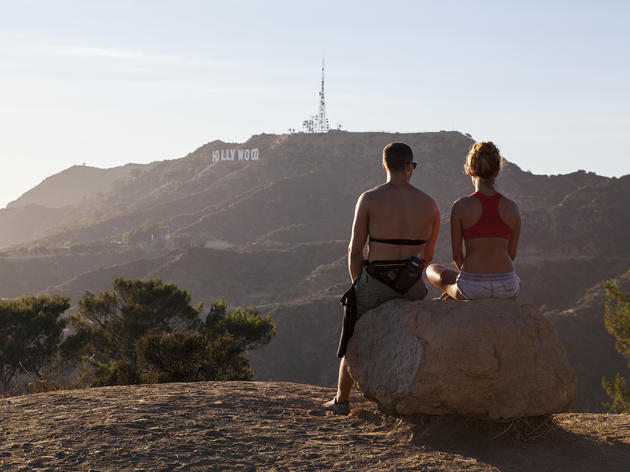 6. Go for a hike together…
Couples who hike together stay together—or something like that. With Valentine's falling on a Friday this year, that gives you a whole weekend's worth of opportunities to get your hearts pumping—for real.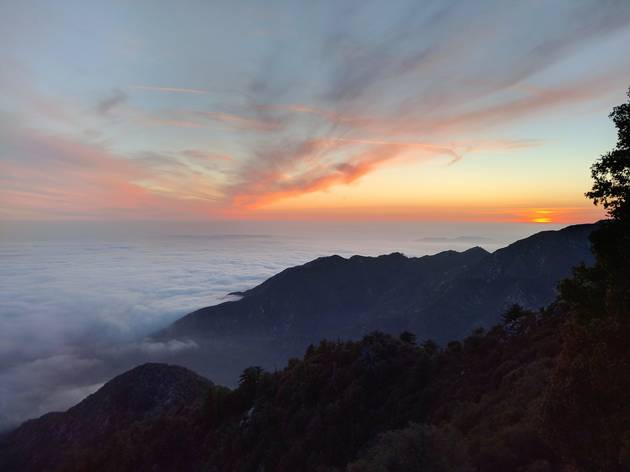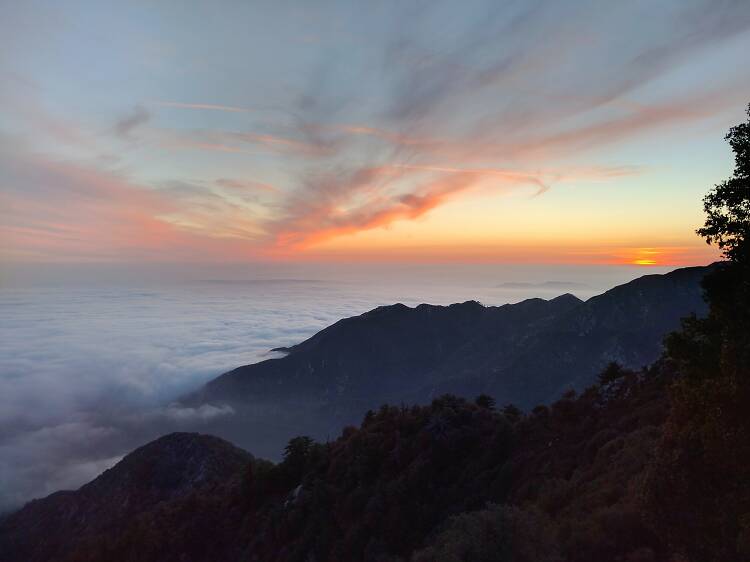 7. …Or just find a beautiful viewpoint if you're feeling lazy
Forget everything we just said. Getting all sweaty and letting your date see you at your worst as you huff and puff your way up Runyon? Yuck. Keep things real laidback instead with a trip to these stunning vistas—from a classic smooch spot off Mulholland to a mountain peak up above the clouds—that require no uphill climbs at all.