Valentine's Day Date Ideas That Go Way Beyond Dinner
Whether you've been together three months or three decades, it's no secret that coming up with some great Valentine's Day ideas can be can be stressful. (We'd even go as far as to say it causes more anxiety than figuring out how to plan the perfect first date.) That's true in normal times—but perhaps even more so amid the coronavirus pandemic.
There is good news, though. While things may look and feel different this year, there are still plenty of ways to make Valentine's Day special for your partner, girlfriend, boyfriend, husband, or wife, or even someone you're not dating…yet. (Most of the creative ideas on this list can be enjoyed from the comfort of your own home, while the public events have new safety protocols in place—but check the social distance guidelines before booking).
If food is the way to your significant other's heart, skip that fancy-schmancy dinner and take a virtual cooking class together or treat her to a sweet breakfast in bed. Perhaps you could learn how to do the salsa (there are online classes for that, too), paint a museum-worthy still life, or make a vision board. Not to mention that there are also plenty of things you can do if you're celebrating Valentine's Day on a low budget (think: a scenic hike, a competitive game night, or a mind-blowing at-home massage).
Ahead, we've compiled a list of the most unique Valentine's Day date ideas—from a weekend getaway to a backyard camping trip to a romantic movie marathon—so now all you have to do is pick out a sultry outfit (and some equally romantic makeup), queue up a playlist of mood setting-tunes, and purchase the perfect gift (don't forget to include a thoughtful love note!).
Visit Your Local Brewery
Spend the day sampling a selection of local brews at a nearby brewery. Or, hit up the grocery store's beer aisle and create your own flights at home.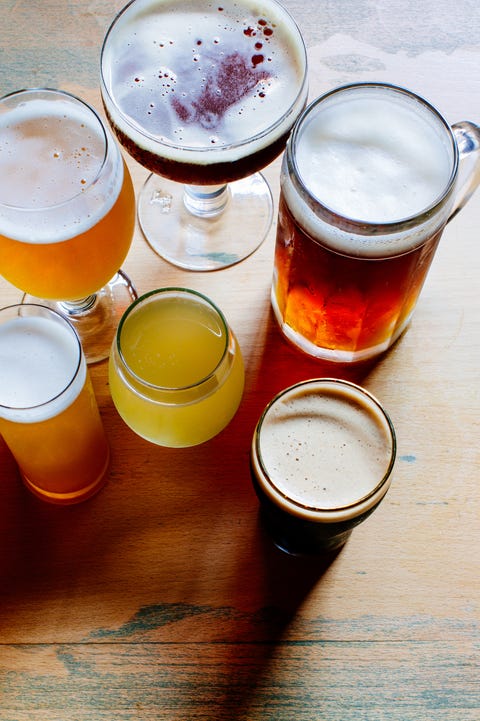 Take a Virtual Cocktail Class
More likely to order a piña colada than a pilsner? Then you'll raise a glass to this date idea: Craft your own cocktails—with some help from a virtual mixology class. Renowned bartenders Lynnette Marrero and Ryan Chetiyawardana teach the essentials of cocktail making—including how to mix the perfect old-fashioned, whiskey smash, martini, and sherry spritz—in a series of Masterclass courses, while New York City-based mixology company Liquid Lab offers a variety of interactive Zoom classes, in which you can learn how to make everything from their signature (and seasonal) Rudolf Spritz and Jolly Gingersnap to classic tiki drinks and whiskey cocktails.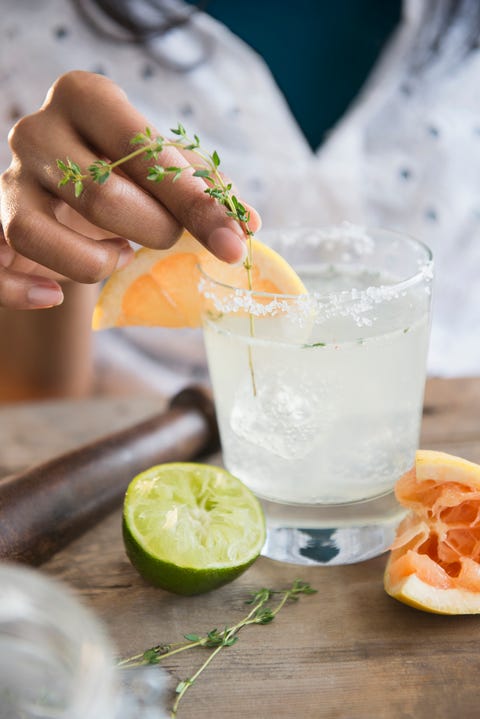 Watch a Comedy Show
If the daily grind is interfering with your ability to connect, watch a comedy show, says relationship expert Rori Sassoon. A study in the published in the journal Human Nature found that the very act of laughing together helps people open up. Chicago's legendary improv theater The Second City offers a variety of weekly online shows, Denver's well-known Comedy Works is livestreaming a select number of performances, and Nowhere Comedy Club, which launched shortly after the COVID-19 pandemic began, has an impressive lineup of stand-ups nearly every night. (Of course, you can also skip the live part entirely and stream specials from some of the best comedians on Netflix.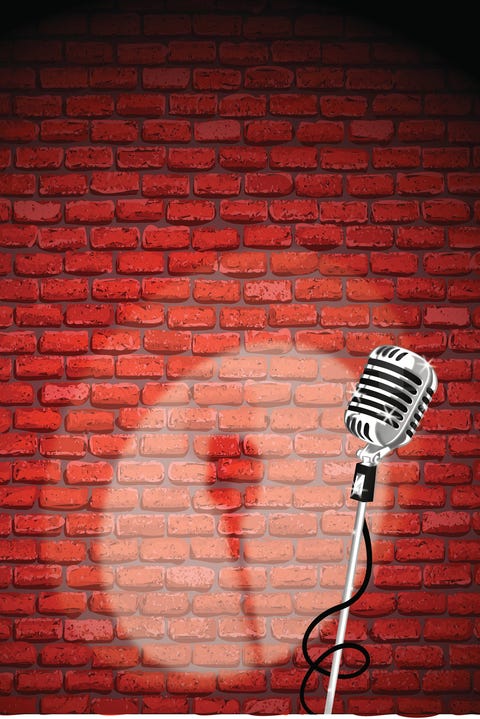 Whip Up Breakfast in Bed
The ultimate sweet something for your sweet someone? Breakfast in bed—featuring a spread that only includes heart-shaped treats. (We recommend picking up these heart-shaped pans, cookie cutters, and/or mini treat molds.) Think: red velvet pancakes or waffles, breakfast pizza, frosted doughnuts, raspberry streusel muffins, peanut butter cookies, freshly-baked bagels, cheesy egg toast, and just about anything else you can come up with. Oh, and, of course, we'll make an exception for mimosas.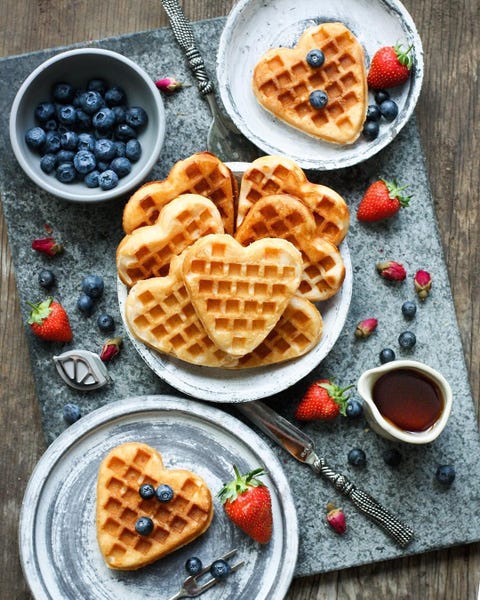 Have a Dance Party
For a more interactive evening, Mary J. Gibson, a relationship expert for DatingXP, recommends dancing to get your heart rate up. A variety of dance classes are now offered online: Learn how to fox trot, tango, and two step during one of Ballroom Dance Chicago's Zoom lessons; Dancio teaches beginners how to do a plié and pirouette; and CLI studios offers lessons on everything from tap to hip-hop. (Pro tip: Just make sure to put on some romantic background music.) You can also, of course, fire up YouTube and learn choreo to some of your favorite music videos.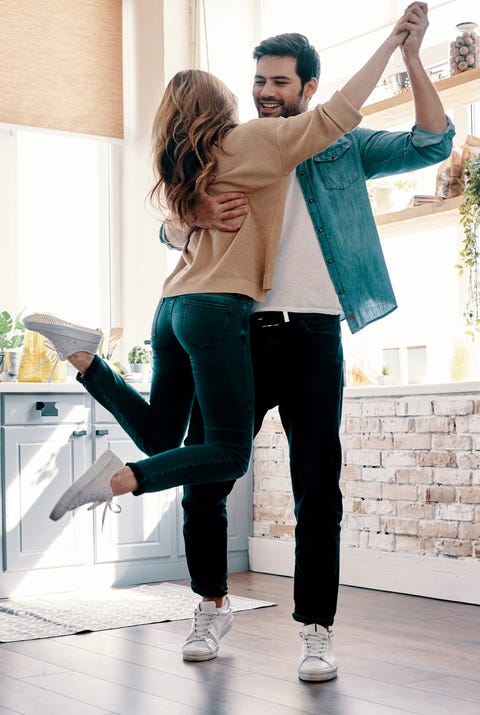 Get a Couples Massage
If you have the time, plan a romantic day to relax and focus on each other, says psychologist and relationship expert Paulette Sherman. Some spas offer a full day fee that includes a massage, as well as access to hot tubs and indoor pools. If that's not in the budget, a cheaper alternative is to fill your bathtub with essential oils, line it with candles, and take a couples bath. Or, give each other a massage. You can find tips for that here.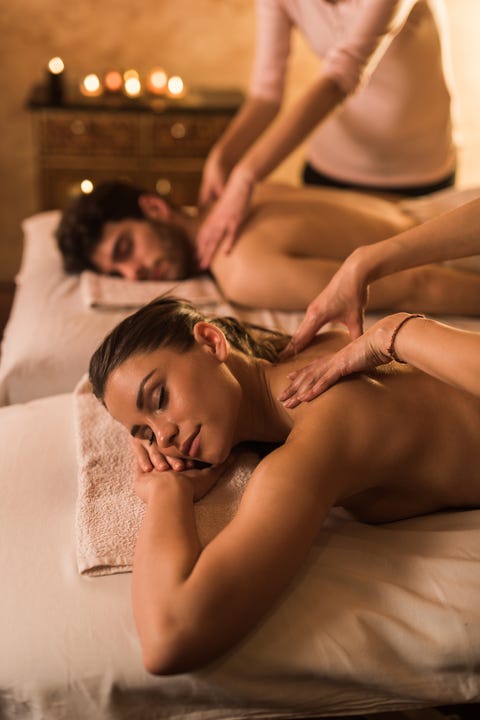 Work Out Together
Raise those feel-good endorphins by getting in some outdoor exercise, if weather permits, says Sassoon.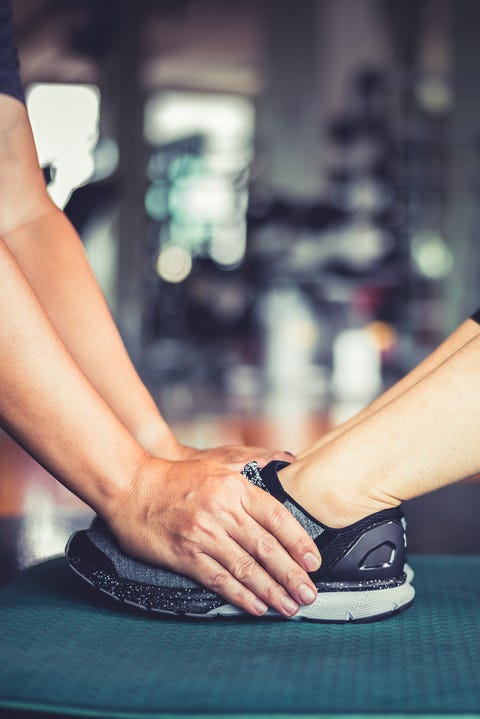 Play Board Games
Put on your coziest pajamas, grab plenty of snacks, pop a bottle of bubbly, and play your favorite board games. It's not just a fun way to pass the time—studies show that having fun together is one of the most important factors when it comes to marital satisfaction.