Valentine's Day Cards For School
As a kid, one of the best parts of Valentine's Day is heading to school with a bag full of sweet little cards and treats for all of your friends in class. Kids love personalizing the cards and picking out the perfect one for each of their classmates. This year, why not make the valentines extra special by choosing one of these carefully curated cards that we know your kids will adore?
Peaceable Kingdom Scratch-Off Silly Jokes (28-Pack)
Encourage your kid to give silly cards to his classmates for the best Valentine's Day ever. Kids will have a blast opening up their cards and rattling off the jokes to one another.
Your little Romeo might even score some brownie points with the teacher, too. Who doesn't love a scratch-off?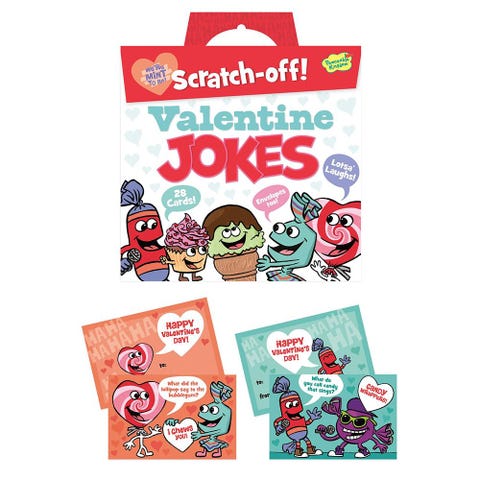 Kangaroo's Flying Paper Airplanes (32-Pack)
Instead of attaching candy to your kid's classroom valentine cards, go for an option that has a double use. These high-flying cards transform into sky-soaring paper planes.
Unlike the crumpled paper airplanes that your kid tries to make on their own, these planes are super easy to fold along the perforated lines — no origami master class required.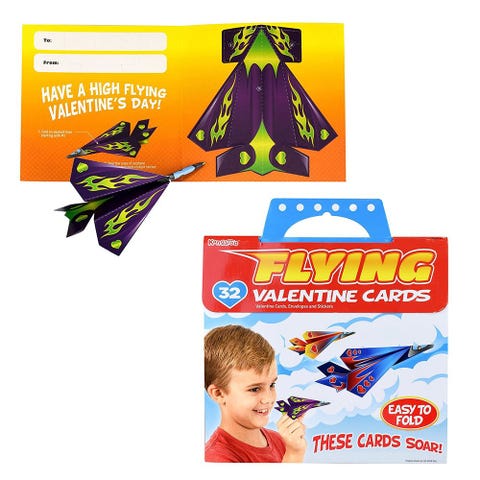 Hallmark Peanuts Assorted Valentines (10-Pack)
You can't go wrong with these Peanuts-inspired valentines. Snoopy looks so cute right on the front of the card, and your kid will feel all the love handing them out at school.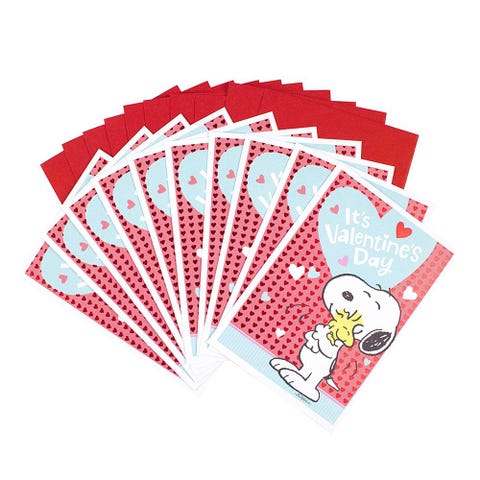 Valentine's Day Cards, Including Mustaches and Envelopes (28-Pack)
My kids are big, big fans of silly wearable mustaches, and why shouldn't they be? It seems like almost every dude either sports a full beard or some ironic mustache, these days, why do they get all the fun?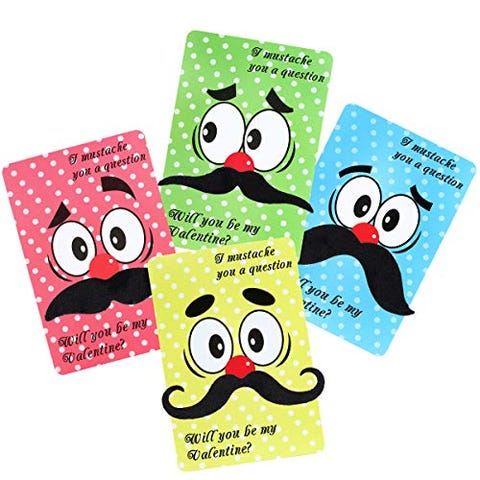 Peaceable Kingdom Maze Valentines (28-Pack)
Who doesn't love receiving a card that comes with a challenge? These valentines feature a fun maze that'll get the kids' hearts throbbing.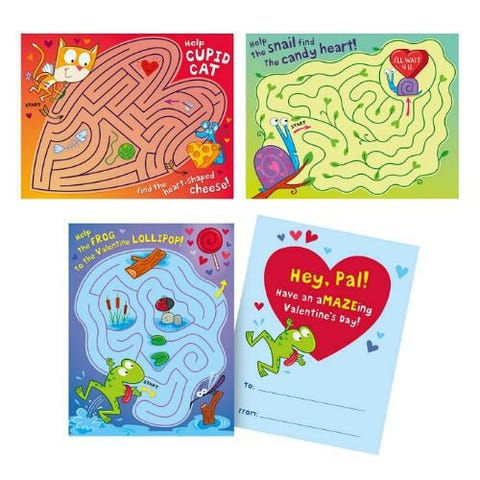 Valentine's Day Cards with Mochi Squishy Toys for Kids (36-Pack)
Is there a kid on the planet who hasn't fallen in love with these little squishy toys? They're everywhere (including about a million of them scattered around our houses). Your kid will be the hit of the class taking these in.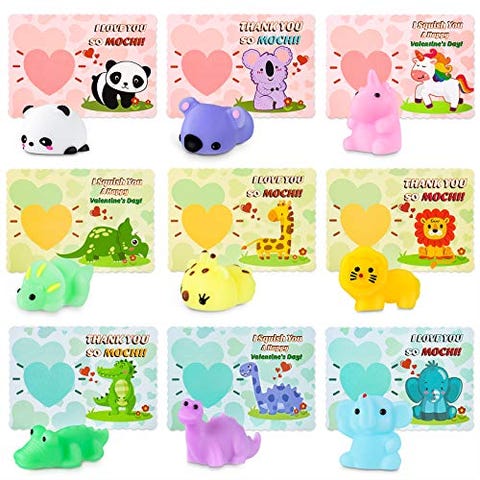 AMENON Valentine's Day DIY Slime Kit (28-Pack)
Will parents hate you? Absolutely. But remember when they roped you into making all the cupcakes last year? Yeah, they deserve it. Just don't let your kids bring it into the house.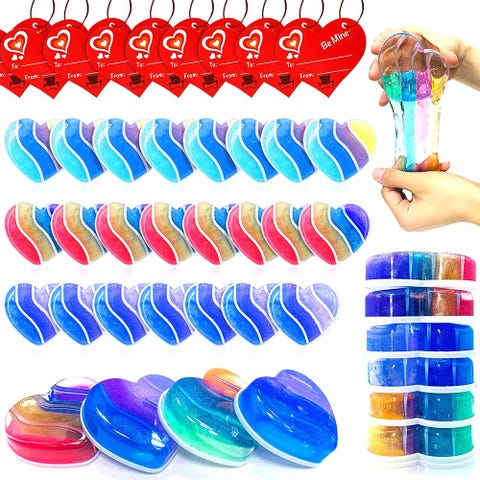 UMIKU Valentine's Party Favors Set With Heart Animal Erasers (30-Pack)
Did you, or did you not love novelty erasers as a kid? Why are they so intriguing? Our only thought is that the same thing that drives us to watch people on YouTube make miniature food has something to do with it. Plus, if your kids actually use them instead of throwing the whole sheet of paper away? Bonus.