Unique Valentine's Day Date Ideas
Whether you've been together three months or three decades, it's no secret that coming up with some great Valentine's Day ideas can be can be stressful. (We'd even go as far as to say it causes more anxiety than figuring out how to plan the perfect first date.) That's true in normal times—but perhaps even more so amid the coronavirus pandemic.
There is good news, though. While things may look and feel different this year, there are still plenty of ways to make Valentine's Day special for your partner, girlfriend, boyfriend, husband, or wife, or even someone you're not dating…yet. (Most of the creative ideas on this list can be enjoyed from the comfort of your own home, while the public events have new safety protocols in place—but check the social distance guidelines before booking).
If food is the way to your significant other's heart, skip that fancy-schmancy dinner and take a virtual cooking class together or treat her to a sweet breakfast in bed. Perhaps you could learn how to do the salsa (there are online classes for that, too), paint a museum-worthy still life, or make a vision board. Not to mention that there are also plenty of things you can do if you're celebrating Valentine's Day on a low budget (think: a scenic hike, a competitive game night, or a mind-blowing at-home massage).
Ahead, we've compiled a list of the most unique Valentine's Day date ideas—from a weekend getaway to a backyard camping trip to a romantic movie marathon—so now all you have to do is pick out a sultry outfit (and some equally romantic makeup), queue up a playlist of mood setting-tunes, and purchase the perfect gift (don't forget to include a thoughtful love note!).
Have a Cook-Off
If you prefer to stay home, consider a fun and interactive cooking experience instead of ordering takeout. Try a "cook off"—you each make a dish, then fill out score cards to determine whose skills are superior. Or, you can bring the show Chopped to life, says Sassoon. Give each other a mystery basket of ingredients, and see what you can come up with.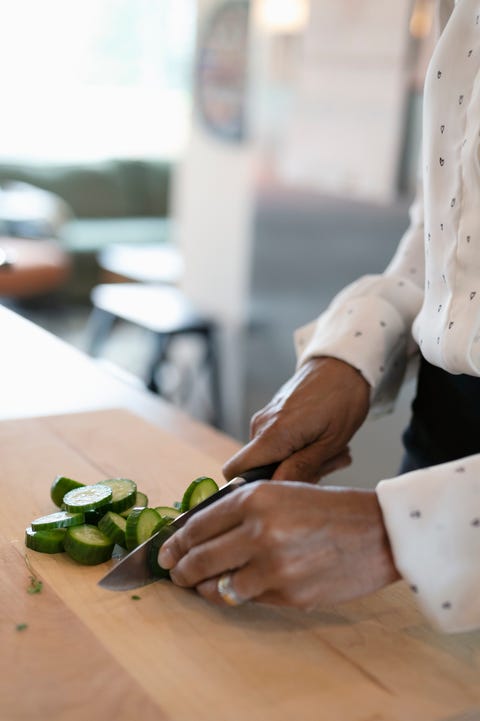 Go on a Hike
Want to step up your Valentine's Day date? Put on your warmest winter coat, lace up your hiking boots, and hit your favorite local trail—or an entirely new one. Either way, you're guaranteed to see some stunning scenery, and you'll have a chance to have a deep, meaningful conversation (start with these thought-provoking questions), without any interruptions or distractions. And if it's not too chilly, make sure to pack some sandwiches, pasta salad, potato chips, and chocolate chip cookies, so you can stop at a particularly gorgeous overlook and set up a picnic lunch.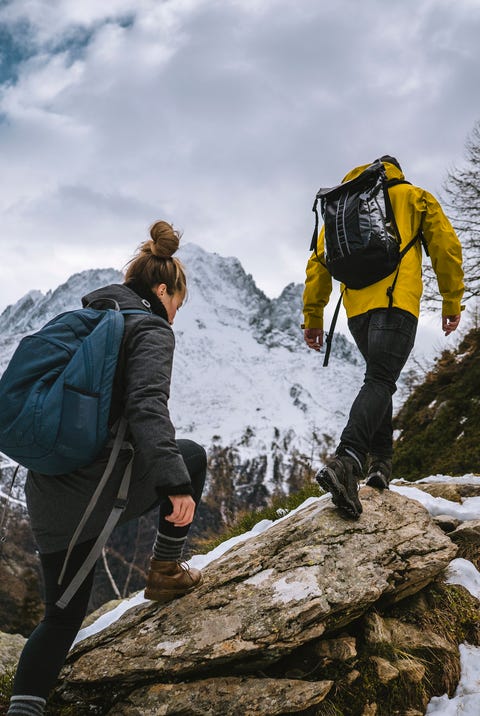 Take a Painting Class
No art skills to speak of? No matter—studies show that when couples do activities, like take a painting class together, their bodies release more oxytocin. You can look for studios like Painting With a Twist or Pinot's Palette in your area, or participate in one of Yaymaker's virtual paint nights.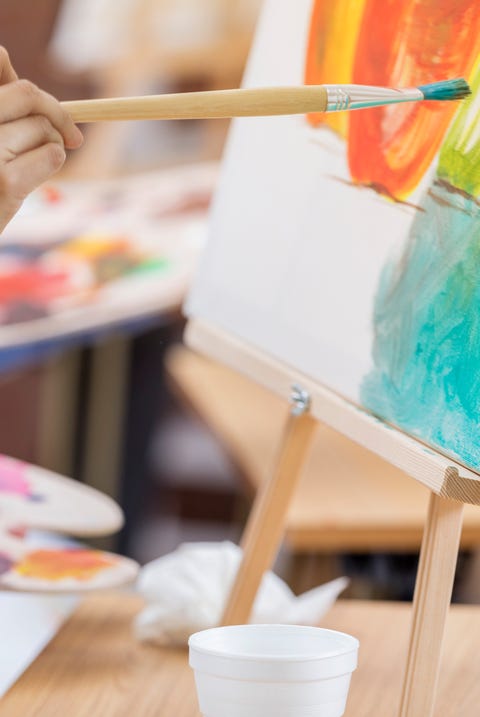 Use an App to Stargaze
Put on your warmest gear, bust out a blanket and take some time to admire the universe with the help of the Night Sky app which will actually show you what constellations you're looking at while you wax poetic.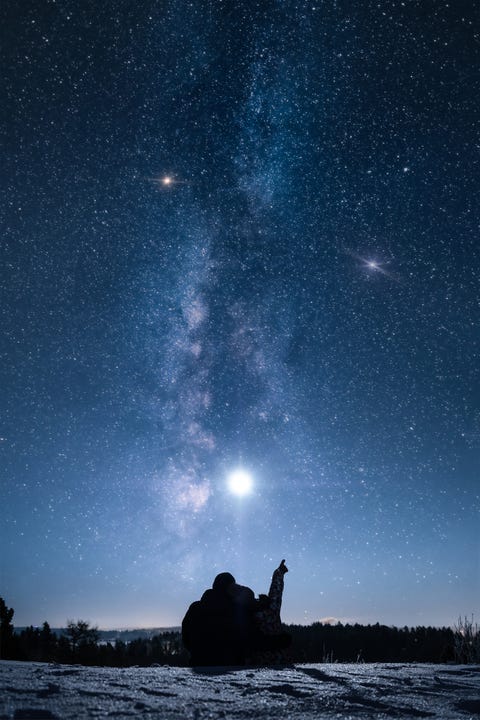 Plan a Mini Getaway
With Airbnb, you can inexpensively get a place away from home at a moments notice, says Sherman. Book a place with access to activities and amenities you wouldn't otherwise have at home, like, say, a fireplace.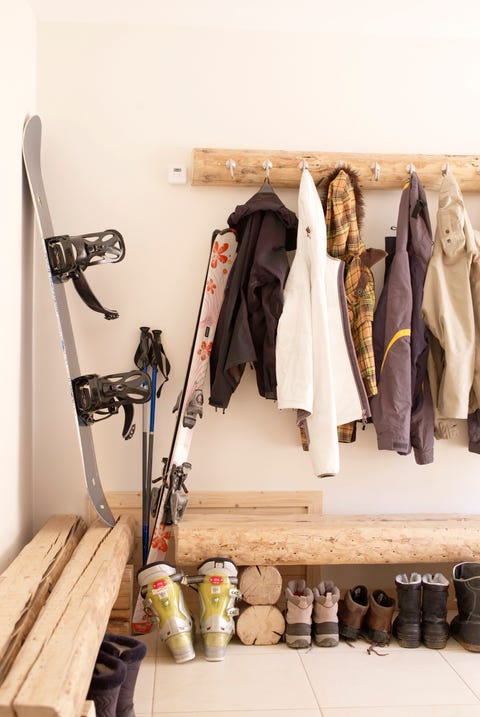 Visit a Rock Climbing Gym
Activities like rock climbing not only release endorphins, but also require couples to lean on teamwork skills and trust one another, says licensed psychologist Michele Leno, Ph.D.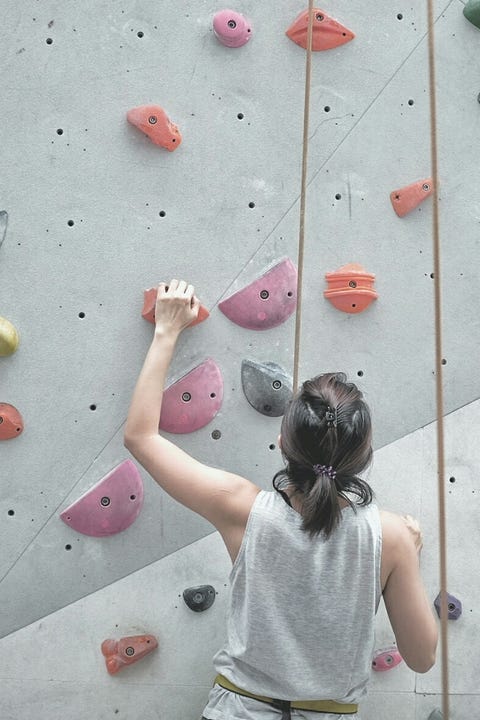 Take a Cooking Class
Most major cities (and even some local restaurants) offer cooking classes where you can learn to make anything from pizza to sushi. (For Valentine's Day, we recommend indulging your sweet tooth with a dessert-making class.) But you can also take advantage of the wide variety of online classes, too: Places like Williams-Sonoma, Sur La Table , and The Chef & The Dish all offer online options. Or you could learn how to make chicken and potato curry, greek meatballs aloo paratha, or pillow-soft gnocchi via League of Kitchens, a (now virtual) culinary experience where immigrants teach intimate cooking workshops from their own homes.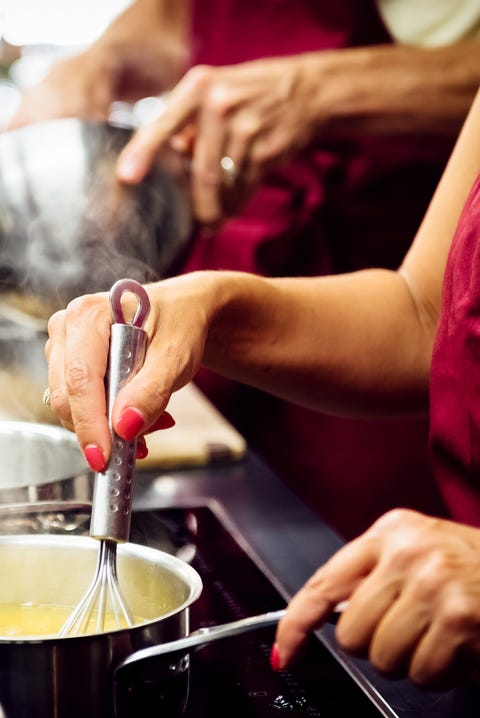 Enjoy Game Day—at Home
You may not be able to root for your favorite sports teams in person—but, luckily, you can have just as much fun watching "the big game" from the comfort of your couch. Just make sure to serve a variety of game day staples (think: fully-loaded nachos, ultra-cheesy fries, and crispy chicken tenders) and cheer just as loudly as you would in person to really recreate the stadium experience. (Want to get in on the action? Face off against your partner during a round of beer pong, tabletop pool, foosball, or air hockey. Or, if you live somewhere warm, you could also challenge your significant other to a game of HORSE.)