Unique Valentine's Day Date Ideas That Go Way Beyond Dinner and a Movie
Whether you've been together three months or three decades, it's no secret that coming up with some great Valentine's Day ideas can be can be stressful. (We'd even go as far as to say it causes more anxiety than figuring out how to plan the perfect first date.) That's true in normal times—but perhaps even more so amid the coronavirus pandemic.
There is good news, though. While things may look and feel different this year, there are still plenty of ways to make Valentine's Day special for your partner, girlfriend, boyfriend, husband, or wife, or even someone you're not dating…yet. (Most of the creative ideas on this list can be enjoyed from the comfort of your own home, while the public events have new safety protocols in place—but check the social distance guidelines before booking).
If food is the way to your significant other's heart, skip that fancy-schmancy dinner and take a virtual cooking class together or treat her to a sweet breakfast in bed. Perhaps you could learn how to do the salsa (there are online classes for that, too), paint a museum-worthy still life, or make a vision board. Not to mention that there are also plenty of things you can do if you're celebrating Valentine's Day on a low budget (think: a scenic hike, a competitive game night, or a mind-blowing at-home massage).
Ahead, we've compiled a list of the most unique Valentine's Day date ideas—from a weekend getaway to a backyard camping trip to a romantic movie marathon—so now all you have to do is pick out a sultry outfit (and some equally romantic makeup), queue up a playlist of mood setting-tunes, and purchase the perfect gift (don't forget to include a thoughtful love note!).
Go to Your Local Bookstore
Are you and your partner total bookworms? Us too! Head over to your favorite local bookstore and spend some time picking out a book for your plus one to read. Might we interest you in a new romance novel? If you do go in that direction, take turns later reading each other your favorite (or cheesiest) passages.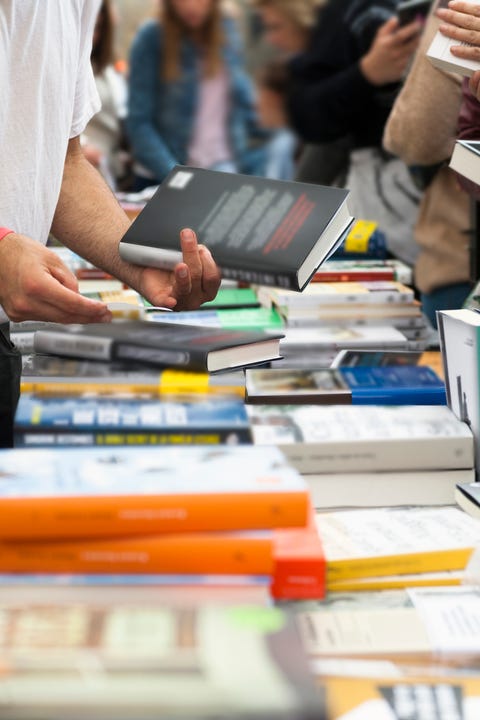 Watch a Valentine's Day Movie
Pop some popcorn, make some cheesy snacks, light a mood-setting candle, open up a bottle of wine, and watch a Valentine's Day movie while snuggling under a blanket in the comfort of your home. (Want to make it feel extra special? Decorate your space with a paper heart wreath, an origami bouquet, and a love letter banner.)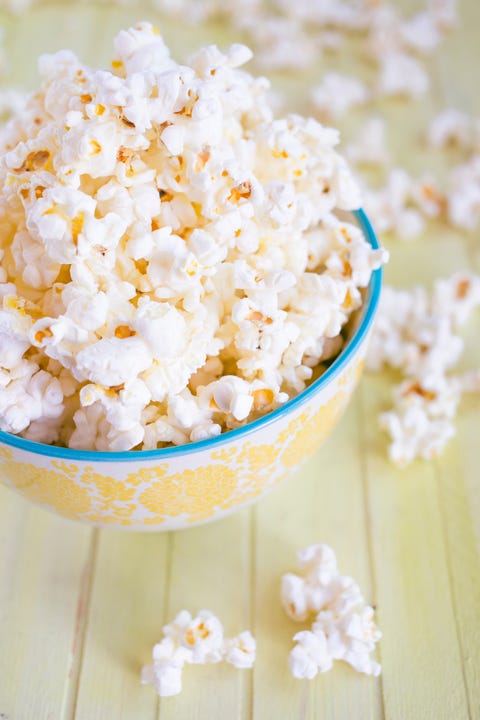 Go Vintage Shopping
The right vintage thrift shop is like a treasure trove of old goodies waiting to be newly discovered. Grab your partner and go on a scavenger hunt in your local vintage shop—even if you don't find something to buy, the items might spark conversation, or nostalgia from beloved bygone eras.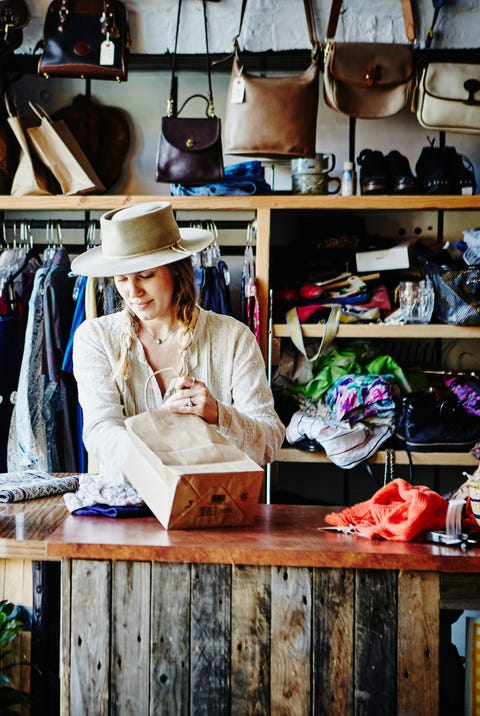 Stream a Virtual Concert
After you finish making a Valentine's Day playlist for each other, take date night to the next level with a local concert. (If your favorite music venue is closed, consider a virtual concert instead: Josh Groban has already announced he'll perform songs from his new album, as well as some classics, during a special livestream concert on Valentine's Day, and it's likely that many other musicians will follow suit.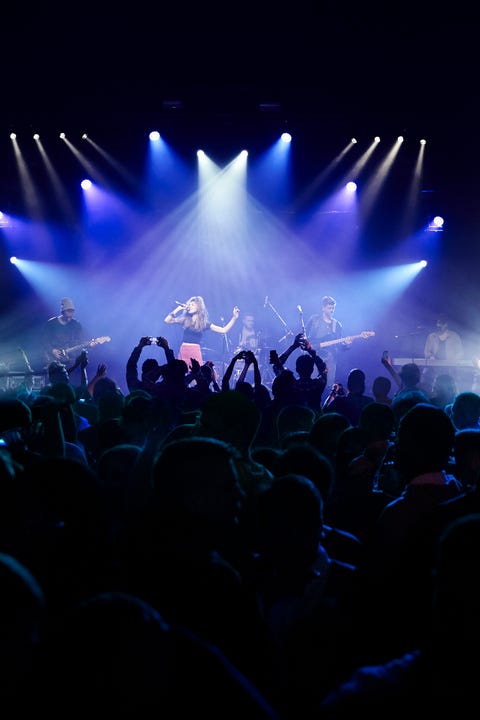 Have an At-Home Trivia Night
According to Psychology Today, the bond that forms from teamwork releases the brain chemical oxytocin in humans, "which is also linked to experiences of empathy, generosity and orgasm." So, use an app like HouseParty, which features fun trivia, or JackBox games to recreate that pub feel at home.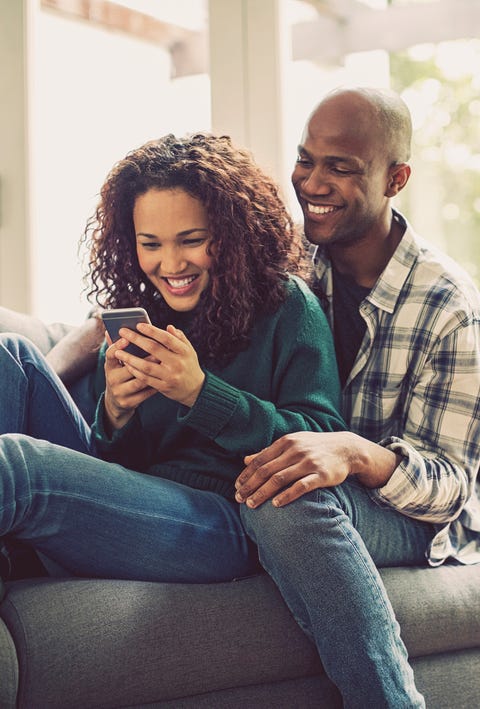 Go on a Bike Ride
If the weather allows, take a mini adventure in your own neighborhood or city. You may discover some hidden gems on your new route. Plus, the physical exercise releases endorphins. Alternatively, you can go to a spin class together, try yoga, or have some fun doing dance cardio.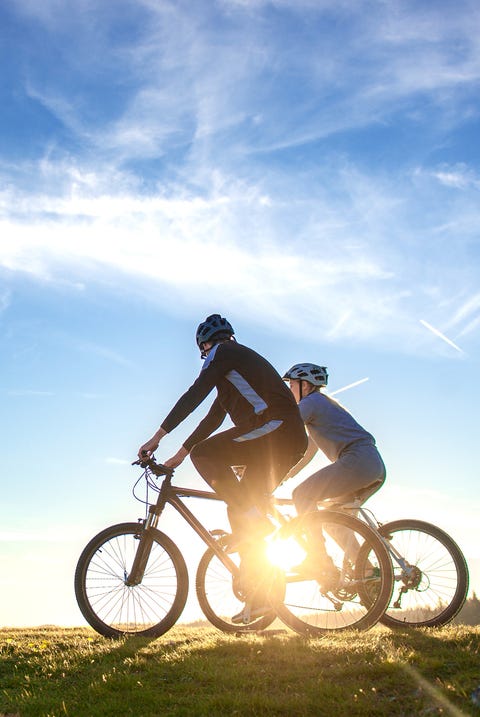 Make Chocolate Fondue
What's more romantic than making your own chocolate covered strawberries at home with hot melted fondue?
Take a Scenic Train Ride
If you get wanderlust looking at all those beautiful travel posts on Instagram, use Valentine's Day as the perfect excuse to take your significant other on a scenic train ride date where you can marvel at the great outdoors.