Trinity Sunday honors the Trinity (God the Father, Son, and Holy Spirit). It takes place the Sunday after Pentecost on the liturgical calendar. You can use these Trinity Sunday prayer, call to worship, litany, and hymn ideas as you plan your Trinity Sunday worship service.
Trinity Sunday liturgical worship service plans
These liturgies include ideas for your Trinity Sunday prayer of confession, affirmation of faith, call to worship (or opening sentences), assurance of pardon, prayer for illumination, and music.
Sentences, adapted from the Athanasian Creed
O Lord, our Sovereign God,
You are neither made nor fashioned by anyone.
Wonderful beyond measure,
You are faithful Father, servant Son, and enlivening Spirit.
Holy Lord, beautiful and dynamic,
Intimately united as a society of love,
You are our Creator and cause,
You are our perfect Savior,
You are our Intercessor and giver of spiritual gifts.
The Lord of all has called us forth;
Our Triune God has made us good.
Hallelujah, bless the Lord.
Hallelujah, praise God's holy name!
Call to Confession
Beloved of God,
We celebrate in faith the sacrifice of Jesus Christ once and for all
For the sins of the whole world.
God has reconciled us to himself and to one another;
God has covenanted with us by the presence of the Holy Spirit,
Who gathers us together and transforms us to new life.
Let us repent from our sins,
And may the mercies of the Lord inspire us to wholeness and grace.
Prayer of Confession, adapted from the Belhar Confession, sections 1 and 2
Triune God,
You gather, protect, and care for us, your beloved, through Word and Spirit.
This you have done from the beginning of the world and will do to the end.
Have mercy upon us and forgive us for sinning against you.
We have not loved one another as we should,
We have not sown the seeds of gospel hope,
We have not been present for worship.
Restore us, Lord.
May we give ourselves willingly and joyfully
To be of benefit and blessing to one another,
That we may truly share one faith, have one calling,
And be of one soul and one mind
For the sake of your son, Jesus Christ, our Lord. Amen.
Assurance of Pardon, from Matthew 28:18-20
And Jesus has come to you and said, "All authority in heaven and on earth has been given to me. Go therefore and make disciples of all nations, baptizing them in the name of the Father and of the Son and of the Holy Spirit, and teaching them to obey everything that I have commanded you. And remember, I am with you always, to the end of the age."
Affirmation of Faith, from the Nicene Creed
We believe in one God,
The Father, the Almighty,
Maker of heaven and earth,
Of all that is, seen and unseen.
We believe in one Lord, Jesus Christ,
The only Son of God,
Eternally begotten of the Father,
God from God, Light from Light,
True God from true God,
Begotten, not made,
Of one being with the Father;
Through him all things were made.
For us and for our salvation
He came down from heaven;
Was incarnate of the Holy Spirit and the Virgin Mary
And became truly human.
For our sake he was crucified under Pontius Pilate;
He suffered death and was buried.
On the third day he rose again
In accordance with the Scriptures;
He ascended into heaven
And is seated at the right hand of the Father.
He will come again in glory to judge the living and the dead,
And his kingdom will have no end.
We believe in the Holy Spirit, the Lord, the giver of life,
Who proceeds from the Father [and the Son],
Who with the Father and the Son is worshiped and glorified,
Who has spoken through the prophets.
We believe in one holy catholic and apostolic Church.
We acknowledge one baptism for the forgiveness of sins.
We look for the resurrection of the dead,
And the life of the world to come. Amen.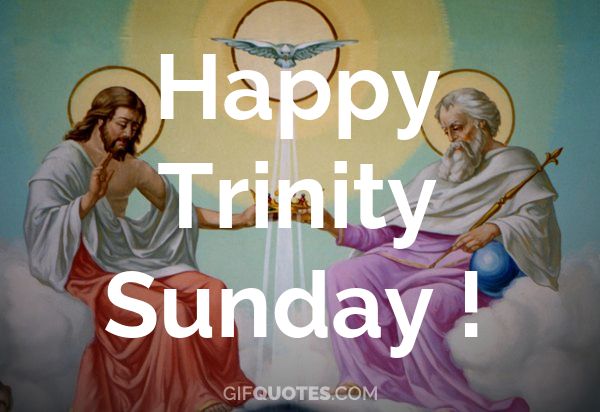 Prayer for Illumination
Be still and know that God is here.
Be still and know that God is near.
Be still and know that God is here.
Hymns and Songs of Praise Suggestions
"I See the Lord"
"The Voice of the Lord Is Calling"
"In the Name of the Lord"
"The Power of Your Love"
"Gloria Patri"
Call to Worship for Trinity Sunday/Peace with Justice Sunday
(From Joel 2:28, Micah 6:8, Amos 5:24, and Hosea 14:2)
Leader: Creator God… Call us all.
People: You declared, O Lord, that our sons and daughters would prophecy;
the young will see visions, while the elders dream dreams.
Leader: Resurrected Christ… guide us all.
People: You have told us, Great God, what is required:
to do justice, to love kindness, and to walk humbly with You.
Leader: Holy, Holy, Holy Spirit…move us to action.
People: So that justice rolls like water
and righteousness like an ever-flowing stream.
Leader: Take away all guilt; accept that which is good.
All: We offer our worship — the fruit of our lips to you, our God. Amen.