Transworld Halloween Attractions & Show 2021
The annual TransWorld Halloween & Attractions Show has been rescheduled from March to May of 2021, with plans for an in-person event still in place as of this writing.
Originally scheduled to take place in March, an announcement was made last month that the industry trade show will be pushed back two months, with the following statement released: "Due to the spike in numbers regarding COVID-19, we have made the difficult decision to push back our show dates from March to May. Our new dates are May 6-9, 2021.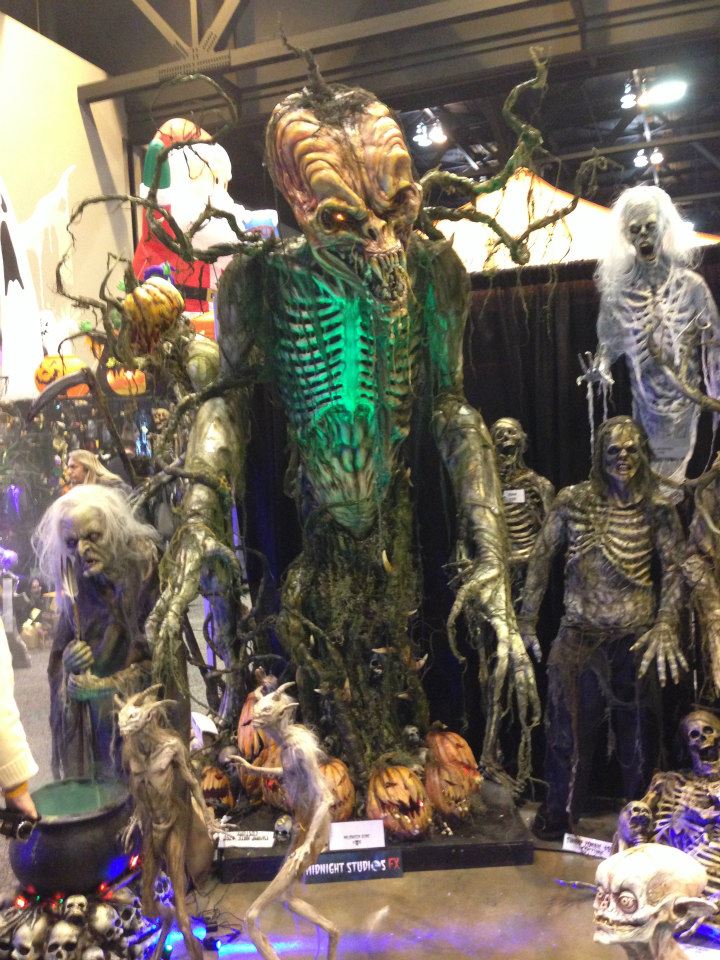 "Please Note: All tickets previously purchased for either the March 2020 or March 2021 show will automatically be rolled over to the new show dates.
"Please know TransWorld is very committed to producing the best show we can in 2021. To deliver on that promise, we are working hard to run the show in accordance with the current COVID guidelines from the CDC, the State of Missouri, the City of St. Louis, America's Center, and our hotel and vendor partners. Guidelines may change and we recommend that you frequently review the "Health and Safety" page on our sites for updates. The health and safety of our exhibitors, buyers, and staff is of the utmost importance to us." 
TransWorld's Halloween & Attractions Show is scheduled for May 6-9, 2021 at the America's Center in downtown St. Louis, MO.
The nation's largest dedicated conference for the emerging room escape industry features interactive exhibits & vendors, on-site demos, networking opportunities and dozens of targeted educational seminars presented by escape game industry leaders from both the United States and Canada.
TransWorld's Room Escape Show & Conference literally has something for everybody, from seasoned veterans to those who are new to escape games, experts to novices, owners to enthusiasts. Whether you're looking to improve your existing escape room business, looking to start one or just love the games, this event is for you!
Attendee information
Must be 16 years of age or older to attend. Proof of age required.
Exhibitor information
Animatronics, Ticketing, Masks, Make-up, Novelties/Glow Products, Publications/Associations, Props, Concessions, Special Effects, Costumes, Building Supplies/Electronics, Insurance, D?cor, Crown Control, Haunted House Design, Fog/Fire/Smoke/Lighting Effects, Websites/Graphic Design and Inflatables/Rides/Activities and more!Exhibitors: Be prepared to meet buyers in key categories including:?Haunted House Operators, Amusement, Theme & Water Park Operators, Halloween Retailers, Special Effects & Make-Up Artists, Family Entertainment Centers, Agri-Entertainment Operators, Production Companies, Pop-Up Retailers, Zoos & Aquariums, Bowling Alley Operators, Corn Mazes, Municipalities, pumpkin patch farms?and other family fun proprieters!