Romantic Valentine's Day Dinner Ideas
They say the way to a person's heart is through their stomach. And it's true that one of the best expressions of love is to cook something special, just for your loved one. So instead of agonizing over dining at a restaurant (and letting strangers feed you) this Valentine's Day, why not turn on a rom-com on Netflix and treat your partner to a romantic dinner for two at the dining room table, instead? We've got plenty of easy-to-make but impressive dishes to help you craft the ideal Valentine's Day dinner menu. These recipes cover a wide range of special, decadent dishes that will make the night even more special. (We're imagining you don't whip up homemade potato gnocchi with pork ragù just any old weeknight!) There's something for everyone to enjoy here, since this list includes pork, chicken, steak, fish, and even elegant vegetarian dinner ideas.
Whether you're looking for something extravagant, like the beef tenderloin with roasted cauliflower, or something more casual, like the creamy shrimp and grits, there are dishes that will suit any date night vibe. Of course, there are several options for steaks, including herb and garlic crusted flank steak and a strip steak served with lemon mashed potatoes. While these meals are guaranteed to be satisfying, be sure to save room for a few Valentine's Day desserts, Valentine's Day treats, and Valentine's Day cocktails too. Make this February 14 stand out from the rest by showing your other half how much they mean to you with a Valentine's Day dinner made from the heart.
Date Night Bourbon Peach Glazed Salmon
This light, fast salmon dinner for two goes from weeknight-worthy to "wow what's in that?" thanks to a deliciously sweet peach glaze.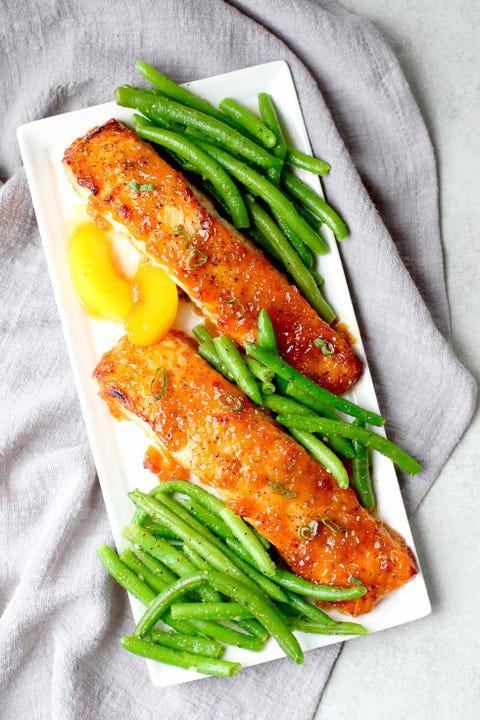 Lemon Parmesan Risotto with Peas
There's something stirring (get it?) about risotto. This version is bright, tasty, and incredibly comforting — the qualities you'd want in a special someone!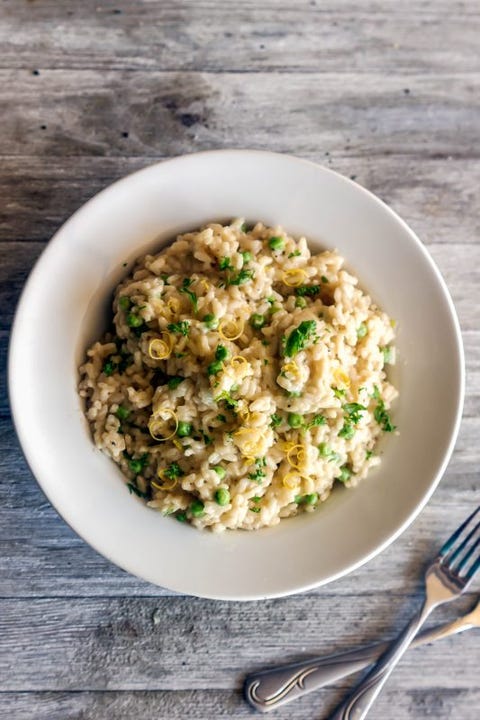 Strip Steak with Lemon Mashed Potatoes
There's a good reason why steak is such a classic dinner for two—it's unbeatable! The lemon and pea mashed potatoes take this beloved side to the next level too.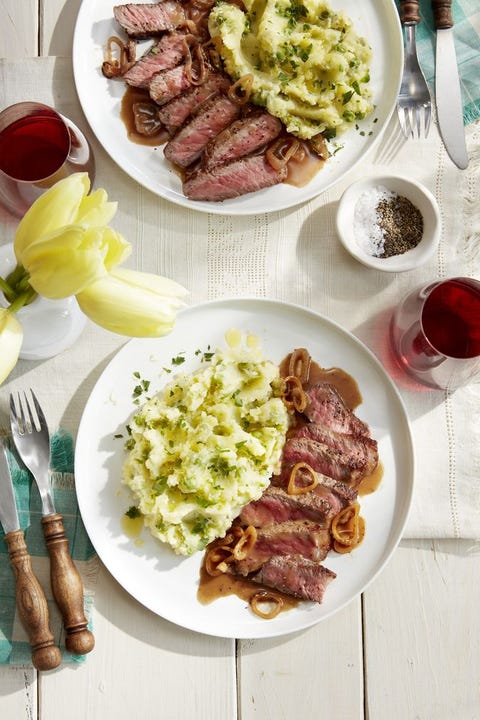 Smothered Pork Chops with Broccoli and Mushroom
The white wine, crème fraîche, and Dijon mustard sauce are real standouts in this dish.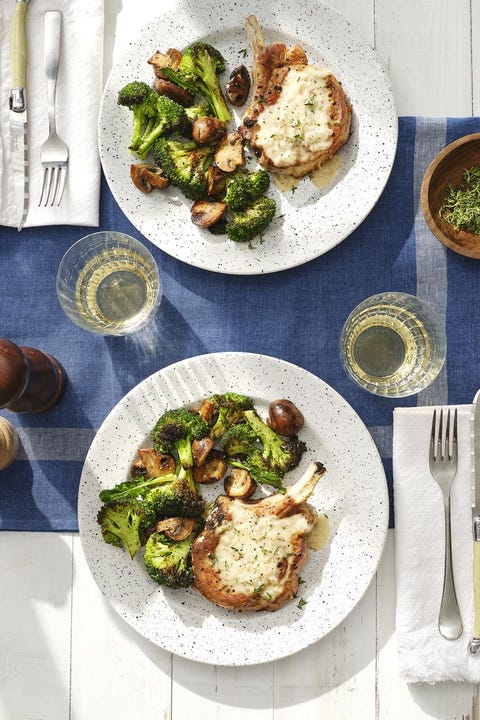 Southwestern Shrimp and Grits
February 14 is a day to treat yourself, and this creamy, spicy shrimp and grits is a great way to indulge in one of your favorite comfort foods.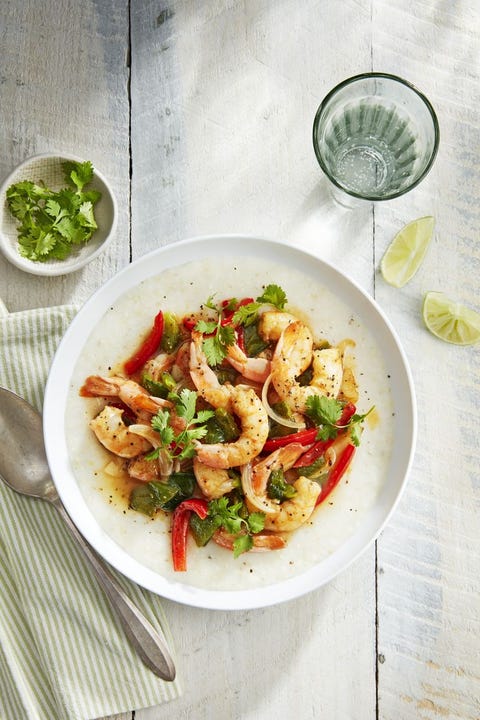 Prosciutto-Wrapped Pork Tenderloin with Roasted Fennel
We'll take anything that's wrapped in prosciutto, but this pork tenderloin sounds out-of-this-world delicious.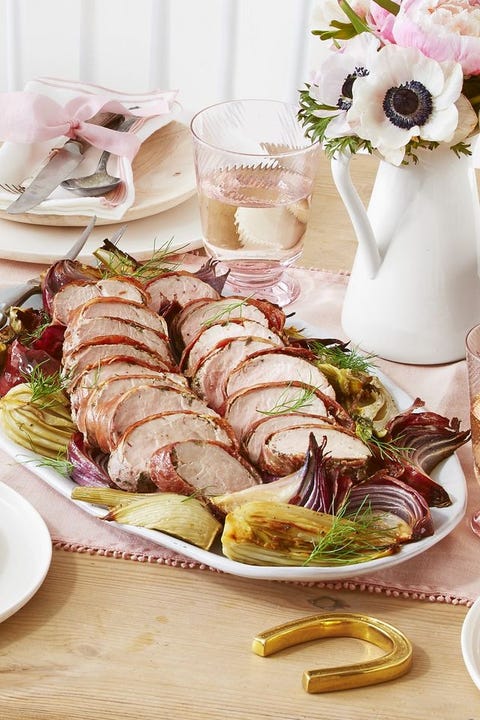 Pork Chops with Bourbon-Molasses Glaze
Indulge in these tender, sweet pork chops that'll pair perfectly with some creamy mashed potatoes and roasted green beans.