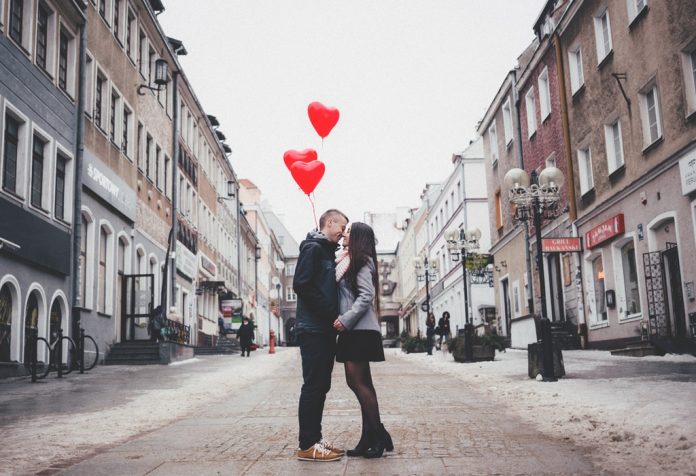 Valentine's Day is here. Are you prepared to celebrate this special occasion with your loved ones? Maybe you have thought of the gifts; perhaps you've already bought them. But, if all of it still seems incomplete, we know what you are missing – a card with a cute Valentine's Day Poem!
You may not have a way with words when it comes to writing Valentine's Day poems, but don't let that stop you from writing one for your loved ones, be it your husband, your kids, or your parents. Here's a collection of Valentine's Day poems you can write on a beautiful handmade card and gift it to those you truly love and care for.
Romantic Valentine's Day Poems for Him
The collection of Valentine's Day poems provided below is perfect for all the wives who want to write something special for their husbands. These valentine's poems will help you share your feelings with him and re-ignite the love that may have taken a backseat because of the pressures of life.
Poems:
Here's a 

beautiful 

Valentine's Day poem by Joanna Fuchs, which sends the message, 'I'll love you forever, and always'.
            Always Valentine
I'll always be the one who looks at you,
And sees you in a fond and loving light;
I'll always know that you're the one for me,
Because when we're together, life is right.
You'll always be my love-my hero, too,
The person I can count on constantly.
You satisfy me like no other could;
I'm ecstatic that it's you who makes us "We."
      I'm always thankful for the day we met;
     I love you, and I'm happy you are mine.
    I'll always feel this joy, this bliss, this peace,
     If you'll be my love forever, Valentine.
2. A sweet and short love poem by Amy E. Nelson, which speaks of the blooming love between a husband and his wife. This Valentine's Day poem is perfect for couples.
  For My Husband…
I love you with all my heart,
Right from the very start.
Our love grows stronger every day,
With everything you do and say.
Happy Valentines Day,
Our love is here to stay.
3. A heart-touching poem by Marlene Elwood, it talks about eternal love and soul-mates. This simple yet cute Valentine's Day poem is sure to win his heart.
     Forever
I've loved you from the start of time,
I'll love you till the end.
You truly are my soul-mate,
my love, my life, my friend.
Happy Valentine's Day!
4. A poem by Denese H. Boyett is a perfect Valentine's Day poem that speaks of an exquisite and profound love in the simplest way possible.
     Words Are Not Enough
No words could ever tell you,
No action could express,
The way I feel about you,
With you, my life is blessed.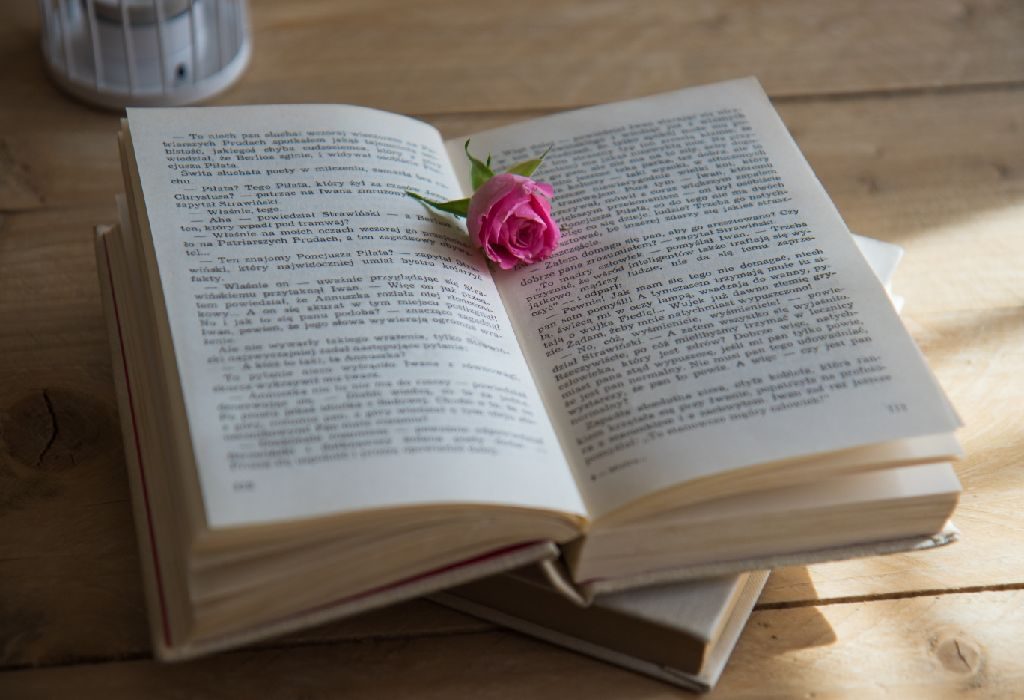 You're my once in a lifetime,
You make my life complete.
You are my blue ribbon,
In the shadow of defeat.

     There's nothing I could ever say,
     And nothing I could do.
     To let you know just how much,
Love is in my heart for you.

You're the light in my tunnel.
You are my pot of gold.
You are the strength that gets me through,
When despair has taken hold.
5. A warm, beautiful poem by Sheila M., that will let your husband know how invaluable you consider the time you spend together, and how you'll cherish it forever. This Valentine's Day poem is sure to strengthen your bond with him.
          Precious Moments
Just the sound of your name and I flush with love.
You are the most precious gift that God has blessed me with.
Knowing you love me makes my dream come true.
For I live only for the moments spent with you.
Romantic Valentine's Day Poems for Her
Here's a set of romantic Valentine's Day poems for the special women in your life. Choose the one that resonates the best, either with her personality or with your feelings for her.
Poems:
This beautiful Valentine's Day poem speaks about how important she is in your life.
You came into my life like a star,
And filled my heart with joy.
You took my pain as if it was yours,
And gave me love that no one could.
You gave me a shoulder to cry on,
You were my pillar when I was falling.
You were my strength when I felt low,
With your smile, you made my living on earth worthwhile.
2. This classic by Lord Byron is perfect to describe that special woman in your life. Write it down neatly on a pretty little card and she is sure to cherish this Valentine's Day poem all her life.
She Walks in Beauty
She walks in beauty, like the night
Of cloudless climes and starry skies;
And all that's best of dark and bright
Meet in her aspect and her eyes;
Thus mellowed to that tender light
Which heaven to gaudy day denies.
One shade the more, one ray the less,
Had half impaired the nameless grace
Which waves in every raven tress,
Or softly lightens o'er her face;
Where thoughts serenely sweet express,
How pure, how dear their dwelling-place.
And on that cheek, and o'er that brow,
So soft, so calm, yet eloquent,
The smiles that win, the tints that glow,
But tell of days in goodness spent,
A mind at peace with all below,
A heart whose love is innocent!
3. This lovely Valentine's Day poem is sure to melt her heart. It speaks of the feelings that most hesitate to say. This time, express all that you feel through this short Valentine's Day poem for her.
Words of Love
If I had the words to describe my feelings for you,
I would be the happiest man in the universe.
But words seem to fail me time and time again,
So I have to settle for the words in this verse.
Your touch, your smile, your presence and soul,
Mesmerise and entangle me completely.
If I had but one ambition, one utter goal,
It would be to stay by your side for eternity.