Remembrance Sunday Ormskirk : At Remembrance Sunday marches and administrations on 12 November West Lancashire will pay tribute to those fearless individuals who have endured or lost their lives serving their nation.
West Lancashire Mayor, Councilor Neil Furey, who will go to administrations in Ormskirk and Burscough, stated: "Recognition Sunday is a critical event when we meet up to respect bold people who have kicked the bucket in the administration of their nation. West Lancashire is exceptionally pleased with its connections with the military and huge numbers go to marches each year. We will all accumulate with extraordinary pride to offer our regards to the individuals who have made a definitive penance."
Ormskirk
The Mayor, Councilor Neil Furey, joined by West Lancashire Borough Council's Chief Executive, Kim Webber, will go to the occasion.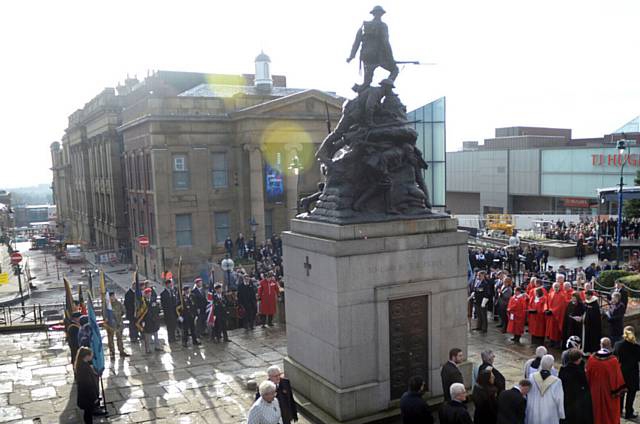 The procession amasses at St Anne's RC Church at 9.30am for a short administration which starts at 9.40am, and will incorporate a moment's quietness, Last Post and Reveille. At that point at 9.50am the motorcade will walk to the War Memorial in Coronation Park for an administration. There will be a moment's quietness, Last Post, laying of wreaths and Reveille. At 10.10am the procession will walk to Ormskirk Parish Church for the primary Service of Remembrance, which will begin at 10.30am. A salute will be taken outside the Parish Church. Refreshments will be served in the New Church Hall.
Skelmersdale
The Deputy Mayor, Councilor Noel Delaney, joined by the Director of Housing and Inclusion, Jacqui Sinnott-Lacey, will join the motorcade which walks from Liverpool Road, Skelmersdale, at 10.35am, to the war remembrance on Sandy Lane for an administration and wreath laying service at 11am, which will incorporate a moment's quietness, Last Post and Reveille. Refreshments will be accessible after the administration at the Winchester, Liverpool Road, Skelmersdale and furthermore at the Wardens' Club, Blaguegate Lane, Skelmersdale.
Burscough
The Mayor will go to the motorcade and administration in Burscough. The procession amasses outside Legion central station, Lord Street, Burscough at 1.45pm and walks off at 2pm to the War Memorial in Junction Lane, where a wreath is laid and an administration will occur. Refreshments will be given at army base camp.
Likewise, Parish Councils in Aughton, Lathom and Up Holland are organizing marches and functions, and administrations will be held at numerous places of worship in the Borough.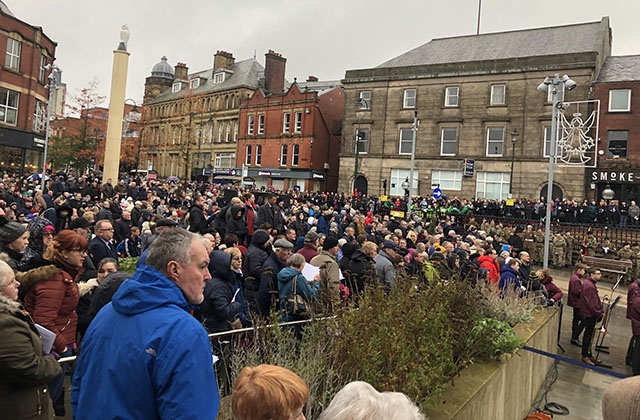 Ormskirk
West Lancashire Borough Council has composed an administration and two moment quietness function at 11am on Saturday 11 November at the War Memorial in Coronation Park, Ormskirk. The occasion takes will be gone to by the Mayor, individuals from the neighborhood church, Councilors and senior officials of the Council. Individuals from the open are free to tag along to the administration and service and are welcome to accumulate from 10.45am onwards.
Burscough
The Lathom and Burscough Branch of the Royal British Legion will likewise be facilitating the Armistice Day Service at 10.30am on Saturday 11 November 2017 at HMS Ringtail Memorial, Pippin St, Burscough. The Deputy Mayor of West Lancashire Councilor Noel Delaney will visit. The Memorial Garden is nearby Booths Café where individuals can meet from 10.00am. Everybody is welcome. There will be administration and a two moment quietness, after which wreaths will be laid at the landmark. The Last Post will be at 11am..