Remembrance Sunday Greenwich; 11 November 2018 imprints a long time since the part of the bargain World War. There is a scope of occasions occurring around the ward to recognize the commemoration.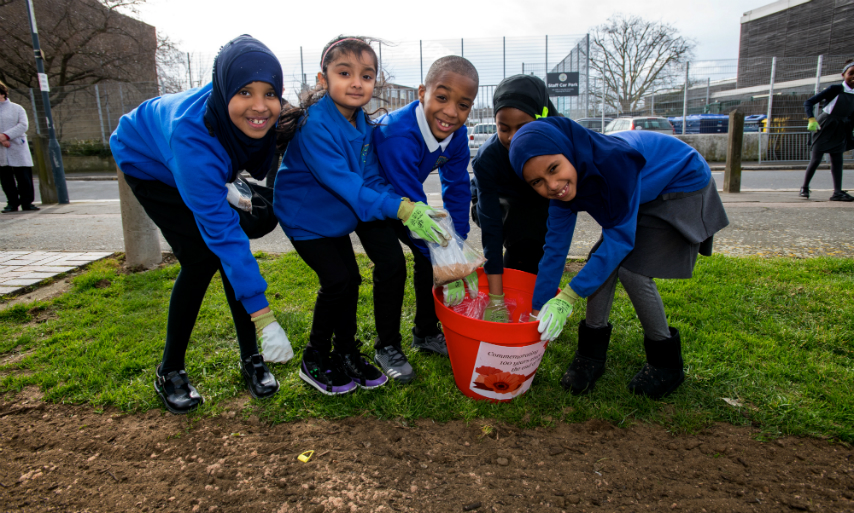 Kids from Mulgrave School planting poppies prior in the year
All occasions are allowed to visit.
The Canaries
Friday 16 and Saturday 17 November
Building 41,
Illustrious Arsenal,
Woolwich SE18 4DX
Plan for an adventure through the hardships of war just as the affection, chuckling and fellowship the ladies of Woolwich Royal Arsenal found in their lives. Composed by neighborhood writer Louisa Le Marchand, this play is performed in one of only a handful few outstanding structures where ladies weapons laborers really worked.
Book free tickets for Friday 16 November at 7.30pm (Eventbrite site)
Book free tickets for Saturday 17 November at 4pm (Eventbrite site)
Book free tickets for Saturday 17 November at 7.30pm (Eventbrite site).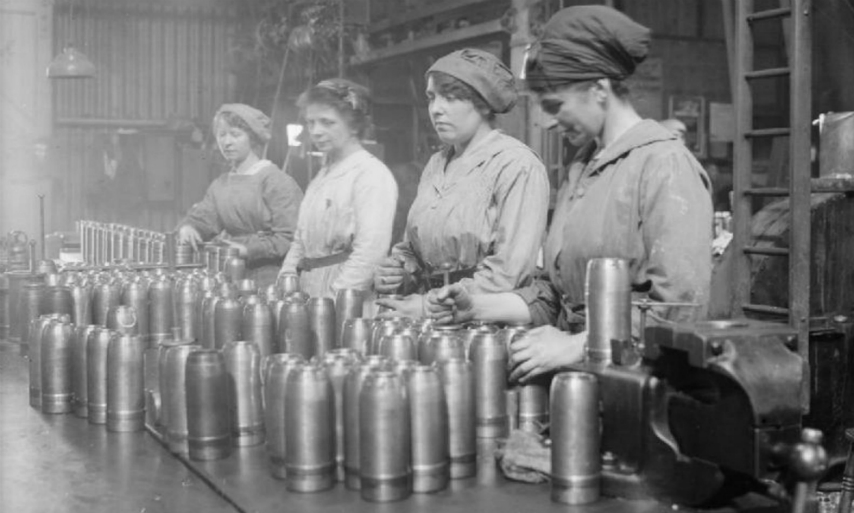 Ladies ammo laborers during WWI
Wreath Laying
Friday 9 November
10.45 am: Woolwich Town Hall, Wellington Street, SE18
2.30 pm: War Memorial Hospital, Shooters Hill Road, SE18
3 pm: Greenwich Cemetery War Memorial, Westmount Road, SE9
Also Read:
Saturday 10 November
10.45 am: Thamesmead War Memorial (counting Remembrance Service), Joyce Dawson Way, SE28
10.45 am: Maze Hill War Memorial, Greenwich Park, Charlton Way, Junction with Maze Hill SE3
11.20 am: St John's Church, Stratheden Road, SE3
11.40 am: St Luke's Church, The Village, SE7
12 early afternoon: Charlton Cemetery, Cemetery Lane, SE7
12 early afternoon: Plumstead Cemetery War Memorial, by means of Lodge Hill, Upper Wickham Lane SE2
12.20 pm: Woolwich New Cemetery War Memorial, Camdale Road, SE18
Sunday 11 November
10.30 am: Eltham War Memorial veteran and cadet march: Junction of Eltham Hill/Eltham High Street SE9
St Johns the Baptist Church (administration to pursue march above), Eltham High Street, SE9
10.40 am: St Michaels All Angels Church (counting administration), Abbey Wood Road, SE2
11 am: Flight Lt. Richard Reynell dedication, The Point, SE10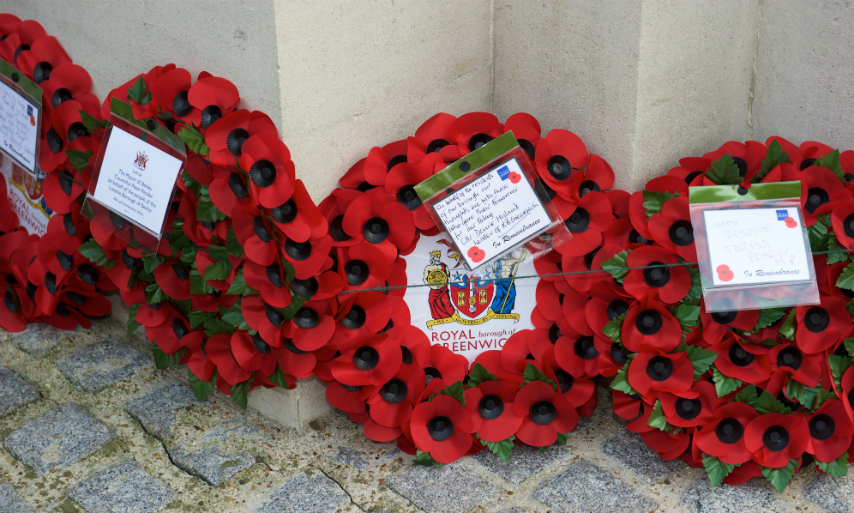 Poppy wreaths
War Horse film screening
Friday nineteenth October, 7.30 pm
Worldwide Fusion will screen the film War Horse with an intentional £3 confirmation gift.
Charlton House,
Charlton Road,
London SE7 8RE
WWI Poetry, verbally expressed word and music
Thursday 1 November, 7.30 pm to 10 pm
Duke of Chatham,
15 Thomas Street,
Woolwich SE18 6HU
Drop in whenever.
Buglers and Beacons
Sunday 11 November, 6.58 pm
General Gordon Square,
Woolwich SE18
Buglers from the Cadet Forces will play the Last Post at 6.58pm pursued by a two moment quietness. At the stroke of 7pm the reference point will be lit before Reveille is played.