Remembrance Sunday Flower Arrangements; We are a gathering of individuals who appreciate making the congregation look splendid and merry. There are over twelve of us who, on a week by week rota, organize a platform of new blossoms at the front of chapel prepared for Sunday. When organizing blooms, we stay aware of the congregation schedule and season.
For instance, on Remembrance Sunday we orchestrate a presentation of red poppies; St George's Day we utilize red and white blossoms and Gallipoli Sunday sees a showcase of red and yellow sprouts.
Three times each year; Easter, Harvest and Christmas we improve the twelve windowsills in chapel. Palm Sunday sees a striking showcase of extraordinary palms.
For Harvest we embrace a warm bright subject utilizing fall shades of oranges, yellows and reds. We likewise have a huge extraordinary showcase of leafy foods.
Additionally at Easter and Harvest we hold a workshop on a Saturday morning when individuals from the gathering can come and figure out how to organize a bin of blooms. These are then shown in chapel on the Sunday and are then taken out during the week by individuals from the gathering to the homes of our debilitated and old individuals from the congregation. There are normally around 80 bins made.
Also Read:
Christmas courses of action generally consolidate candles, which are lit for the Carol administrations during the week paving the way to Christmas and on our Christmas Eve 12 PM Communion administration and Christmas Day.
On Mothering Sunday, we make little botanical blessings and disperse them during the three Sunday administrations to every one of the ladies in the gathering. We ordinarily make around 280.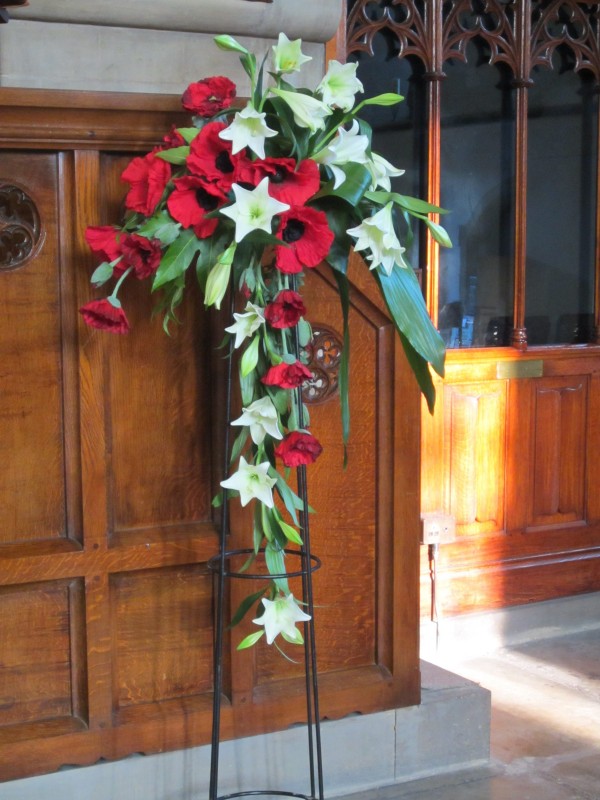 Notwithstanding all the above we routinely organize blooms for weddings, which can be reserved through the Rector on Thursday nights somewhere in the range of 7pm and 8pm in the vestry.
For a gift, we will be glad to mastermind a bin of blossoms on the Memorial Table for any individual who wishes to recollect a companion or relative whose name is in the Memorial Book. Checks should be made payable to Bury Parish Church and sent for the consideration of Gloria Wardle at The Parish Office, The Rectory, Tithebarn St. Cover, Lancs, BL9 0JR. For additional data, if it's not too much trouble contact Gloria on: 0161 797 2327