Quarantine New Year's Eve Ideas For 2021
New Year's Eve 2021 will look a lot different than last year's celebration. Instead of heading out for a night on the town, many of us will be settling in for an evening on the couch. And in lieu of ringing in 2021 with dozens of friends, our guest lists will be limited to the people who live in our households. But just because your 2021 holiday is different doesn't mean it can't be just as festive, celebratory, and meaningful as years past. With the right amount of planning, you can throw an incredible New Year's Eve bash right at home.
This year, holidays are even more important than ever. The past few months have been challenging for many of us, and New Year's Eve is the perfect day to reflect and reset. Seriously, what better time is there to look back on all you've accomplished and overcome than the last day of the year? Before the clock strikes 12, grab a favorite bottle of bubbly and get ready to celebrate with these festive quarantine New Year's Eve ideas. From setting a creative New Year's resolution to planning an incredible New Year's Eve brunch, you're bound to find a few celebratory ideas you love.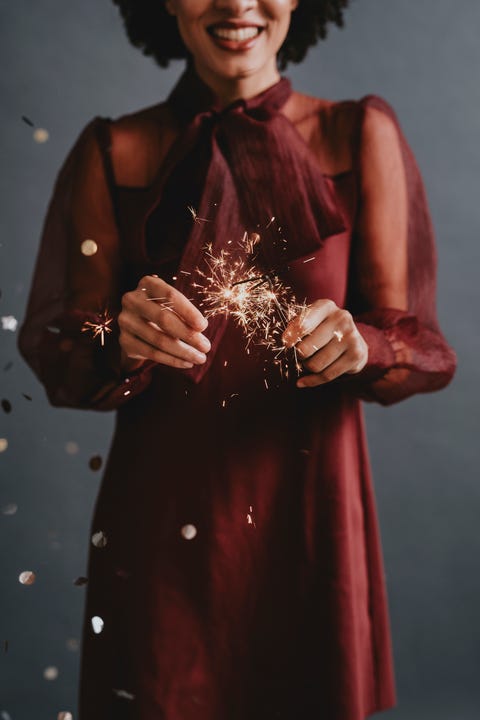 Just because you're staying home doesn't mean you have to wear your PJs (although if you want to, you should!). Throw on your favorite holiday dress and some bold New Year's Eve makeup. Who cares if the only one who sees it is the cat?
Everyone loves a good photo booth. Buy some Insta-worthy props and set them up in front of a DIY backdrop. To make one quickly, tape silver or gold wrapping paper to the wall — preferably one in front of a window for some pretty natural light.
3
Write down your resolutions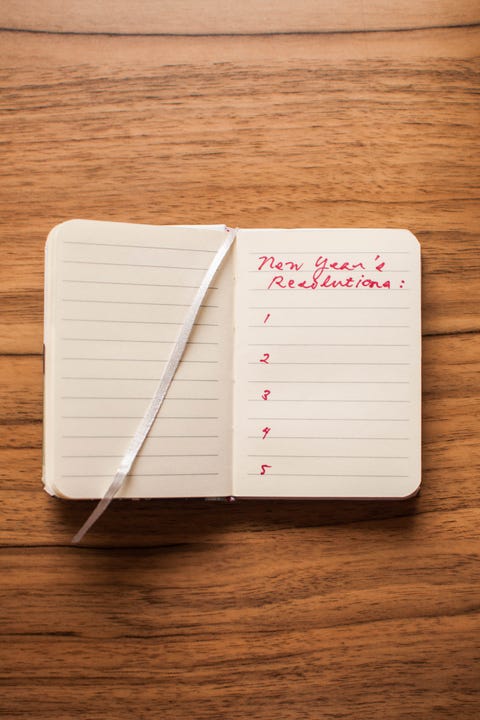 Since you're staying home this year, you'll have extra time to work on your New Year's resolutions. Try to cover a range of baskets — things like career, health, finances, and self care — and get ready to have your best year yet.
The best thing about parties are the games — so make sure you've got a few on deck for New Year's Eve. You can find a ton of games like Scattegories, Bingo, and Family Feud on Etsy. If you're calling into a party on video chat, there are also plenty of games to play on Zoom.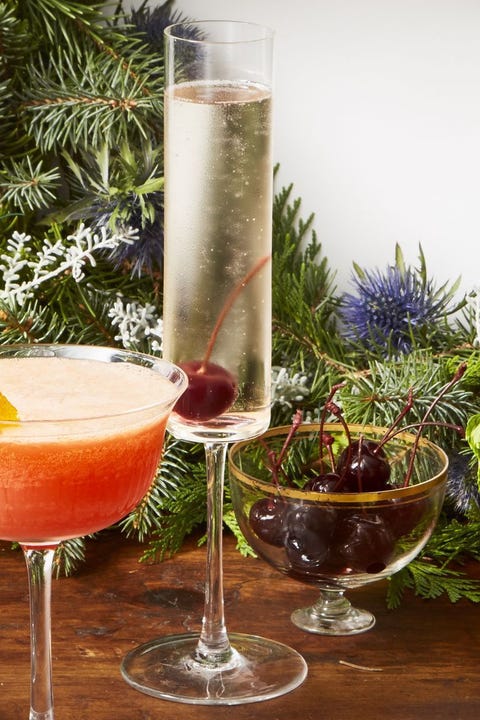 New Year's Eve is all about the bubbly, but that doesn't mean you can't kick your glass up a notch by mixing a fabulous champagne cocktail. This cherry bomb fizz requires just a dash of maraschino liqueur and a cherry garnish.