The old saying rings true: the way to anyone's heart is through their stomach. But why wait until dinner to show your Valentine how much you care when you can 'wow' your loved one with a sweet and romantic breakfast in bed. Whether your cooking skills are novice to gourmet we've rounded up the best easy to follow recipes that are sure to please your sweetheart give your Valentine's Day a delicious start.
Bacon Rose Bouquet
Break out the toothpicks and get creative with a bouquet of tasty and romantic bacon roses.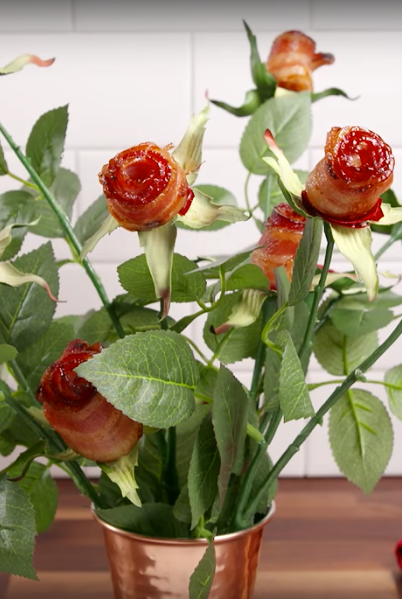 Pink Velvet Waffles
These fluffy red velvet waffles are not only a festive pink, but super easy to make.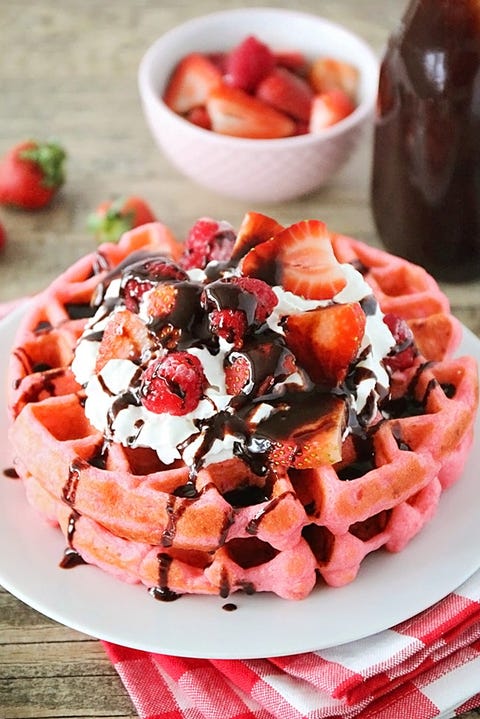 Strawberry Cream Cheese Pastries
Pair these sweet golden pastries with a nice, hot cup of coffee.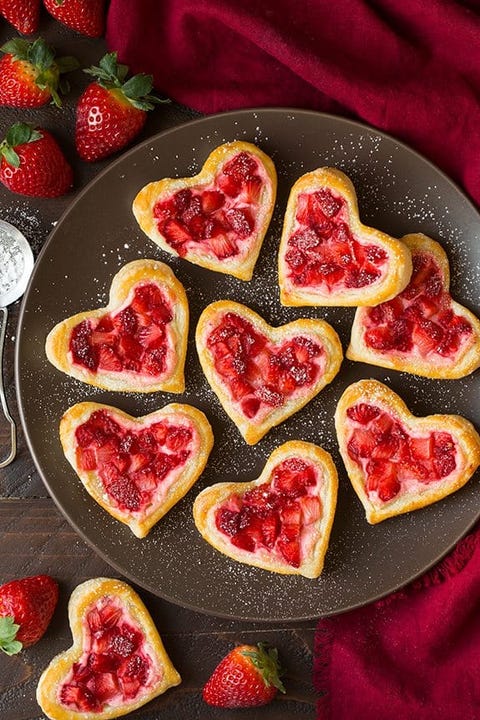 Loaded Omelette Muffins
Not only are they adorable, but these heart omelette muffins can be made ahead of time.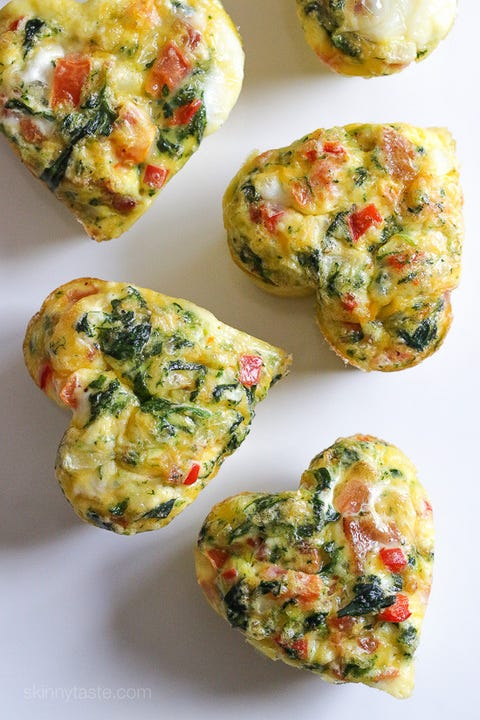 Valentine's Day Smoothies
Fill this smoothie with all of your sweetheart's favorite berries and fruits for a Valentine's Day wake up that's refreshing and healthy.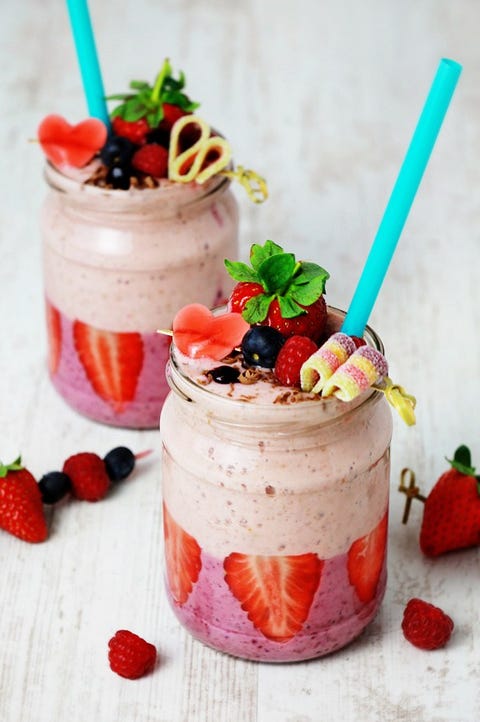 Panacake Kabobs
Have the kids pitch in and help with these simple fruit and heart-shaped pancake kabobs.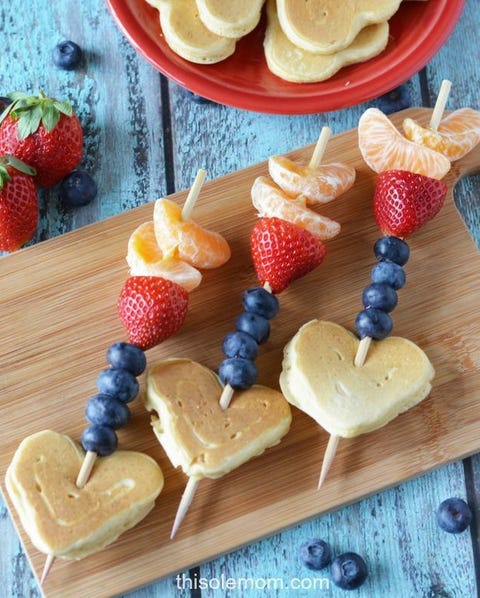 Red Velvet Crêpes with Chocolate Whipped Cream
Light, rich, and filled with flavor, these delicately-crafted crêpes are sure to wow your loved one.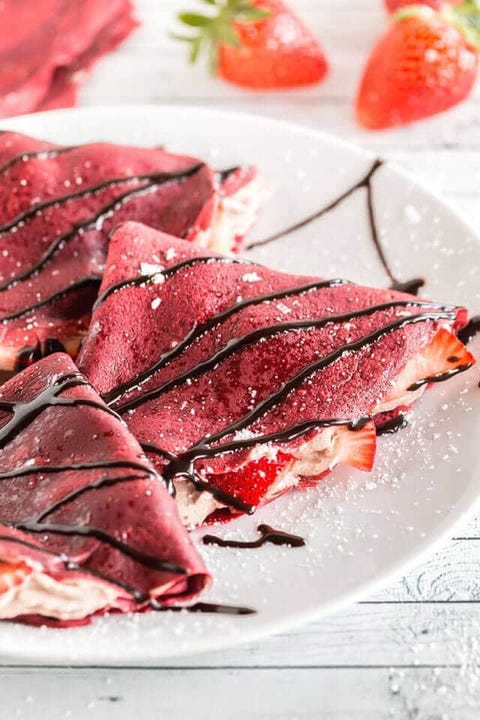 Puff Pastry Nutella Apple Roses
Feeling fancy? These warm and flaky apple flowers stuffed with Nutella might just be better than the real thing. They certainly taste better.