New Year's Eve Outfits 2021
To say that we're ready to wave goodbye to 2020 would be an understatement. And like everything we do, we're ready to do it in style, even if we're spending New Year's Eve at home this year.
For many of us, it's been months since we've gotten all dressed up, did our hair and put on some makeup, so actually, picking out a great New Year's Eve outfit to welcome 2021 seems like a bigger deal than ever. But since many of us are likely spending the holiday at home or at a small (socially distanced) gathering, whatever we wear needs to be comfortable and affordable. Look no further than these inexpensive New Year's Eve outfit ideas, including jumpsuits, velvet dresses and, of course, plenty of sparkles. And if you want to wear jeans or leggings, that's totally okay too, especially when you pair 'em with one of the fun and festive tops we found.
Now all you'll need is to find a great bottle of wine and the perfect NYE Instagram caption, and you're all set.
Cape Sheath Dress
This figure-flattering dress is just so easy. Available in three other colors, including a beautiful gold hue, you can't go wrong with this pick.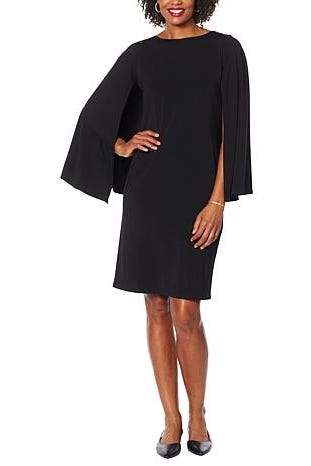 Short Top
Pair this sweet top with your favorite pair of jeans and heels for a no-fuss but totally lovely NYE look.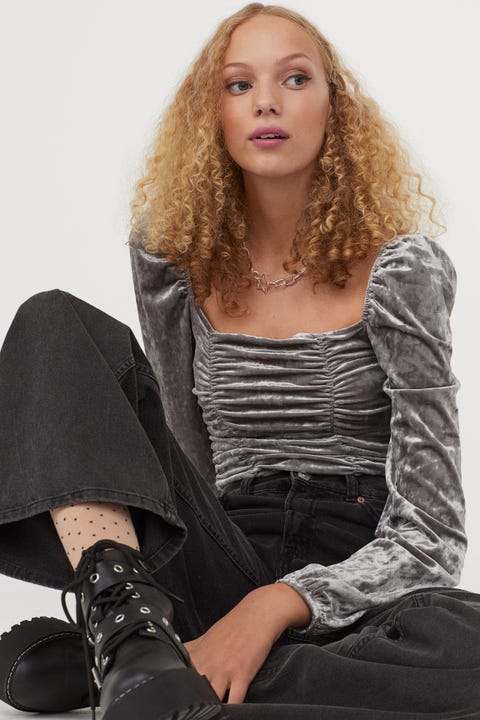 Sequin Crew Neck Sweatshirt
For 2021 (and let's be real, any other time), we're all for a sequin sweatshirt. Don't forget to grab the matching bottoms!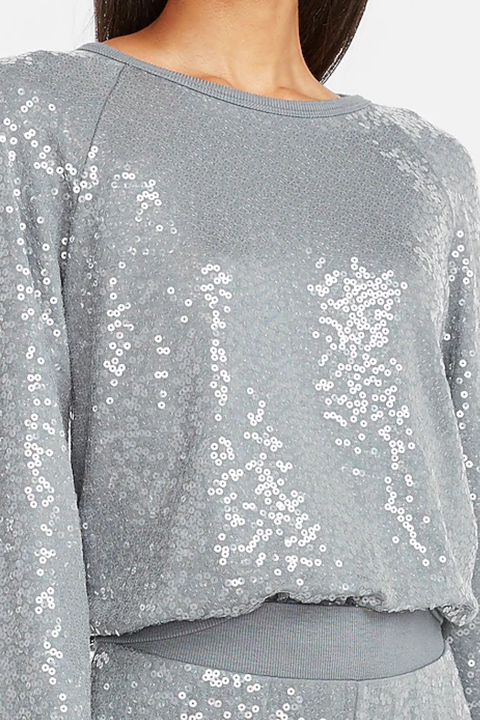 Cowl Back Later Maxi Dress
A dress that's great on its own, or with an oversize sweather or fitted blazer.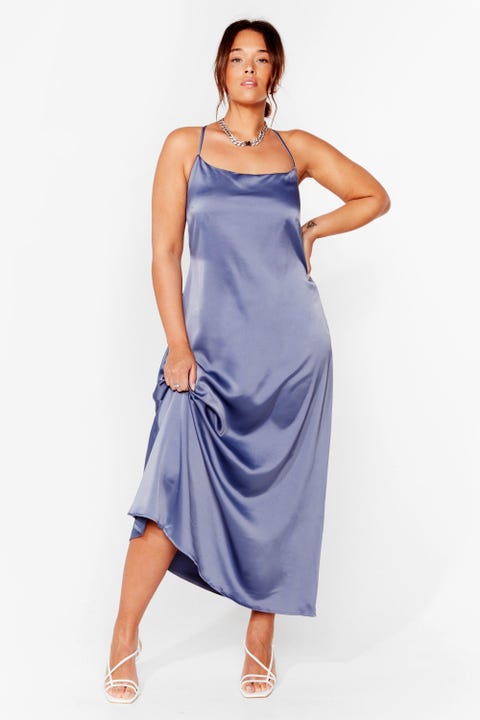 Velvet Blazer
Available in 10 colors, reviewers note that the hues are super vibrant and fun.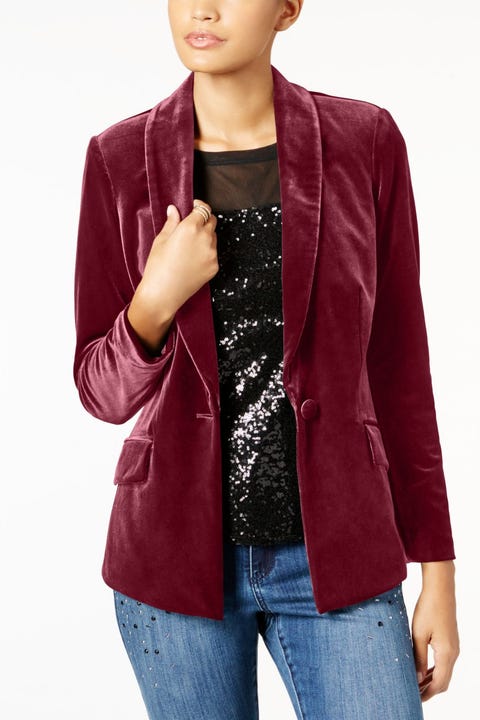 Puff-Sleeved Sequined Dress
This dress has everything you'd want for NYE: puff sleeves, sequins, and a standup collar.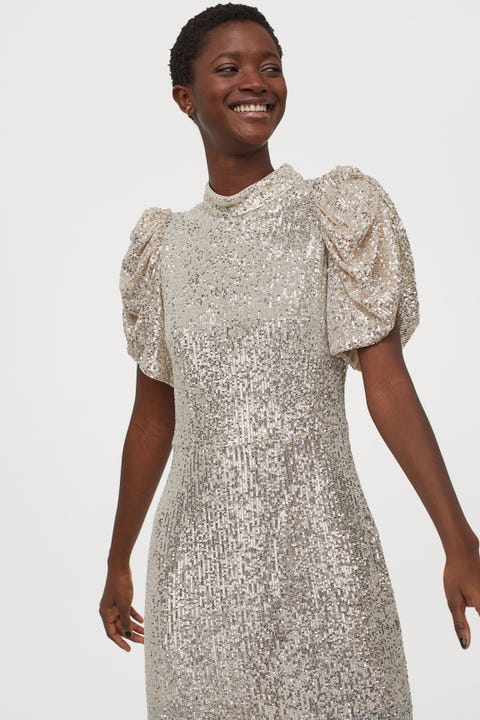 Velvet-Trimmed Tie Jumpsuit
For a hint of velvet, go with this jumpsuit that's just trimmed with the festive material.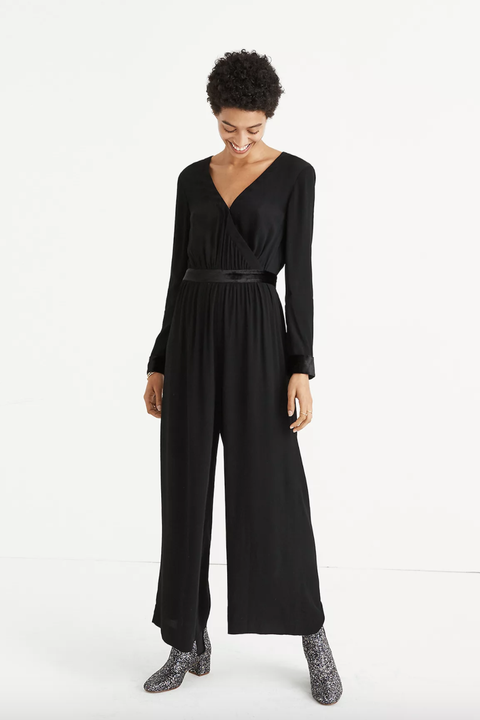 Long Mesh Sleeve Back Sheath Dress
This dress has almost 1,000 5-star review on Amazon, with many noting that the fit is very flattering.