New Year's Eve Best Movies List
With the COVID-19 pandemic still a going concern, some of your traditional New Year's Eve celebrations — the kind that include crowds, parties and germ-swapping kisses — might be off the table this year. But the pandemic can't stop some of the best New Year's traditions: the goal-setting, the good-luck foods — best of all — TV and movie ultra-marathons. If you ever wanted an excuse to stay in, cozy up and stay snuggled up in front of the television with a hot beverage in your hand, this year is — and for some it might even beat a crowded countdown party!
Enter this list of movies to watch on New Year's Eve, spanning from the '20s to this decade. They all have scenes that take place on December 31, but, for some, that's where the similarities end. You can find NYE movies in basically any genre, depending on what you're in the mood for. Do you want a passionate, romantic kiss as the clock strikes midnight? Do you want something more thoughtful that lets you reflect on the year you've just had? Or do you want something that'll get 2021 started off on the right foot with you laughing and holding your sides? The good news is, not matter how you want to feel going into the next year, there's a movie on this list that'll deliver. Best of all — you won't wake up the next day and begin January with a hangover.
Ocean's 11 (1960)
No, it doesn't have George Clooney or Brad Pitt, but the 1960 Ocean's 11 does have the Rat Pack, along with some New Year's revelry. They plan their heist for when the clock strikes midnight.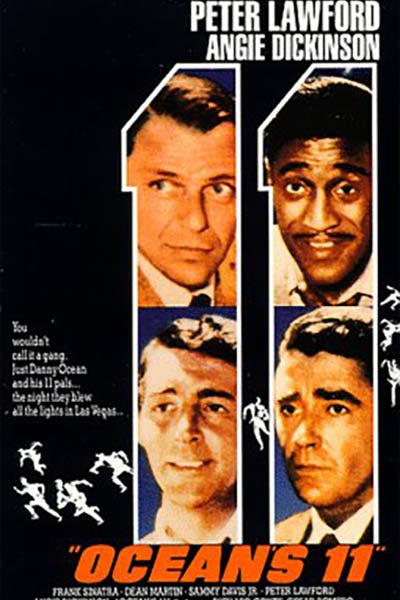 An Affair to Remember (1957)
You've probably watched Sleepless in Seattle already, so go for its main inspiration instead. This weepy romance starts on New Year's rather than ending on it: Deborah Kerr and Cary Grant share a kiss on New Year's Eve, but, engaged to other people, they fatefully agree to meet at the top of the Empire State Building six months later.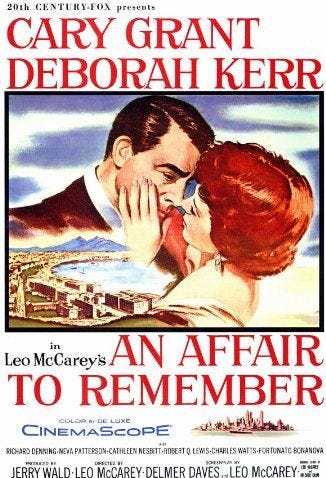 Sunset Boulevard (1950)
New Year's could be worse — you could be the only guest at Hollywood has-been Norma Desmond's NYE party, as Joe Gillis realizes he is at the beginning of this movie.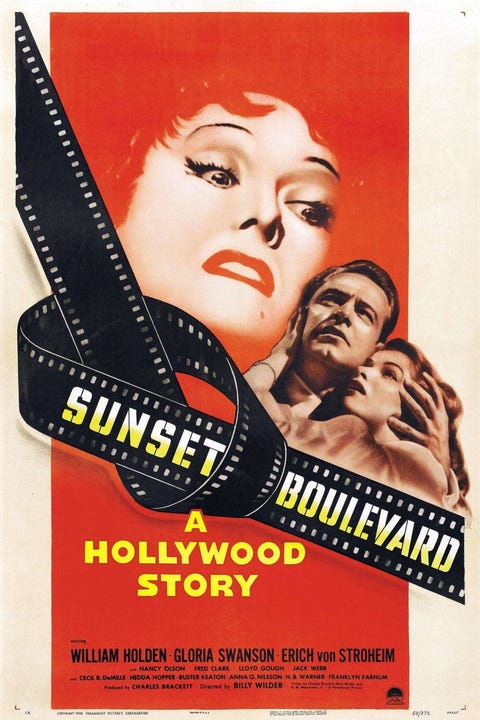 Holiday Inn (1942)
People mostly associate this movie with Christmas, but it goes through a year of holidays, with Irving Berlin songs showcasing a lot of them. If you don't want to watch the whole thing, skip to "Let's Start the New Year Right."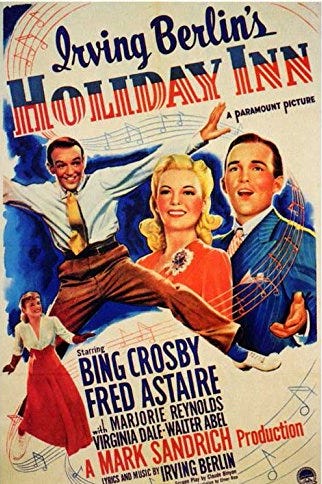 After the Thin Man (1936)
If you haven't experienced the rapid-fire charm of William Powell and Myrna Loy's Nick and Nora, you're in for a treat. Based on characters by Dashiell Hammett, the pair play a married couple who think they're in for a tiresome New Year's Eve, and wind up solving a mystery in their signature witty style instead.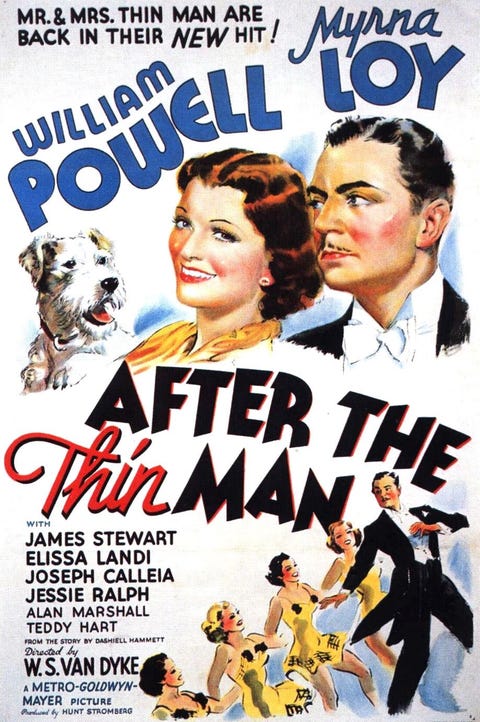 The Gold Rush (1925)
Everybody knows Charlie Chaplin's famous bit where he puts rolls at the ends of two forks and makes them do a little dance. What few remember is that he does it because he gets stood up on New Year's Eve. Watch the rest of The Gold Rush to see if he ever gets reunited with the lost love.