Finally — it's time to bid farewell to a tumultuous year, prepare the ultimate New Year's Eve feast, and end the night with delicious, decadent New Year's desserts. Whether you're looking for mini desserts for a mini New Year's Eve party, or you're on the hunt for a ridiculously easy no-bake treat, we've pulled plenty of recipes (that pair well with champagne!) to end the year on the sweetest note possible.
Cinnamon Churros
Use a star-shaped pastry tip to create ridges in the dough, which are key to a churro's satisfying crunch. Dip them in salted chocolate-caramel sauce for the ultimate indulgence.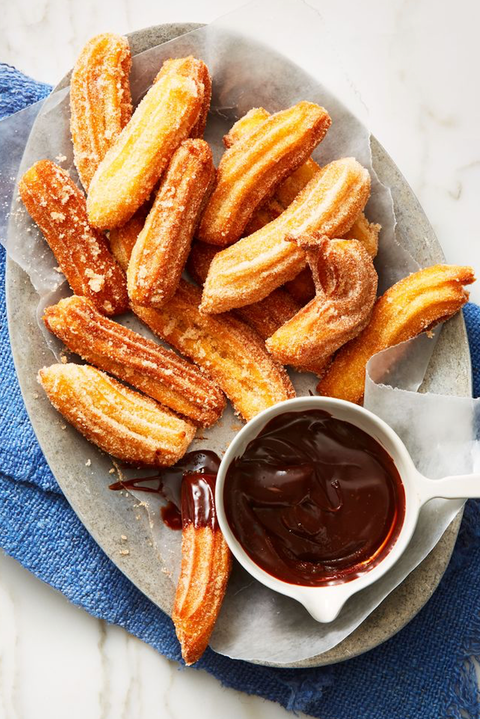 Brioche Bread Pudding With Bourbon-Caramel Sauce
Sweeten up this traditional dessert with a homemade sticky-and-sweet sauce.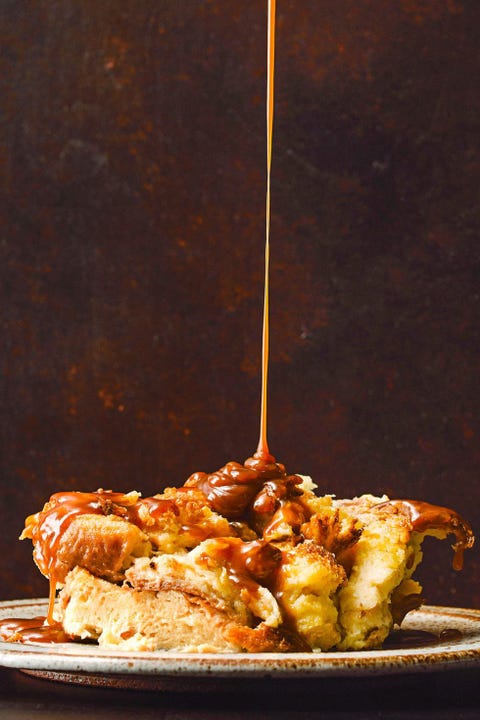 Gingerbread Sandwich Cookies
Upgrade the holiday classic by sandwiching gingerbread cookies with decadent milk chocolate frosting.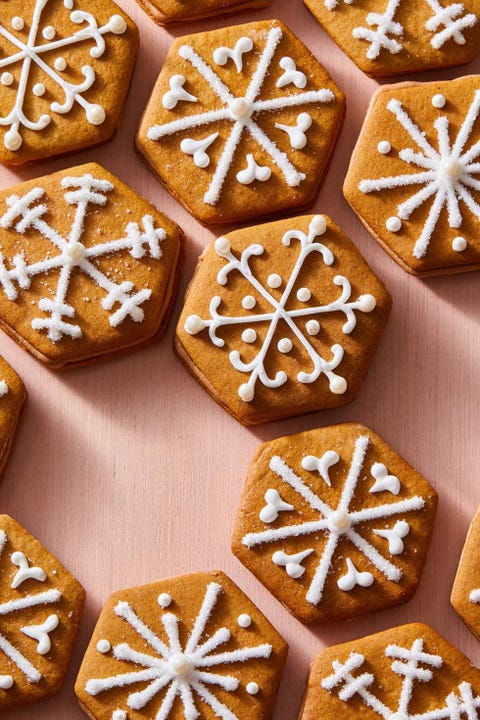 Chocolate Hazelnut Brownies
Score major points with these decadent three-ingredient treats. They're as easy to make as a boxed mix, but (shhh) no one needs to know that!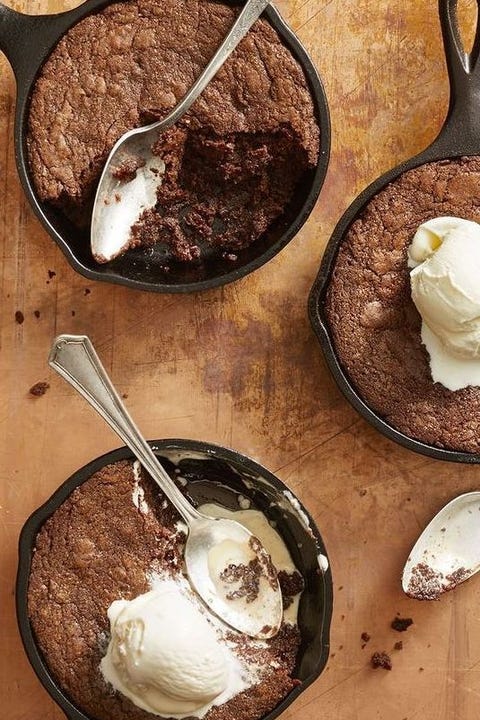 Ruby Red Grapefruit Tartlets
These cute citrus tarts will start the year off on a fresh note.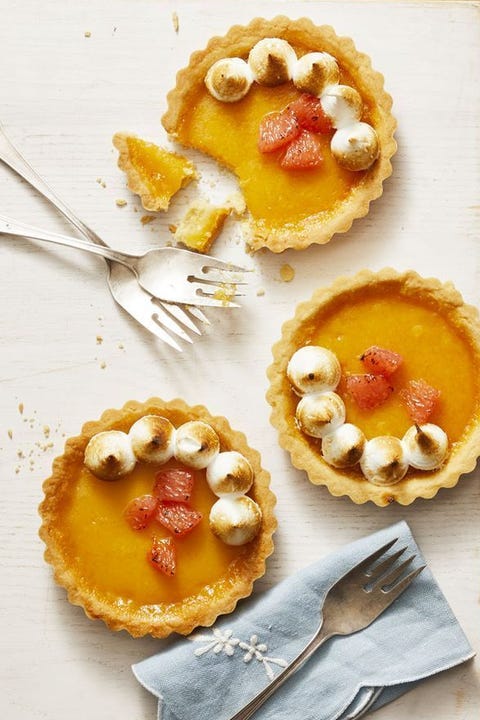 Fudgy Beet Brownies
If your resolution is to add more veggies to your diet, swap these decadent (and healthier) brownies into your dessert routine.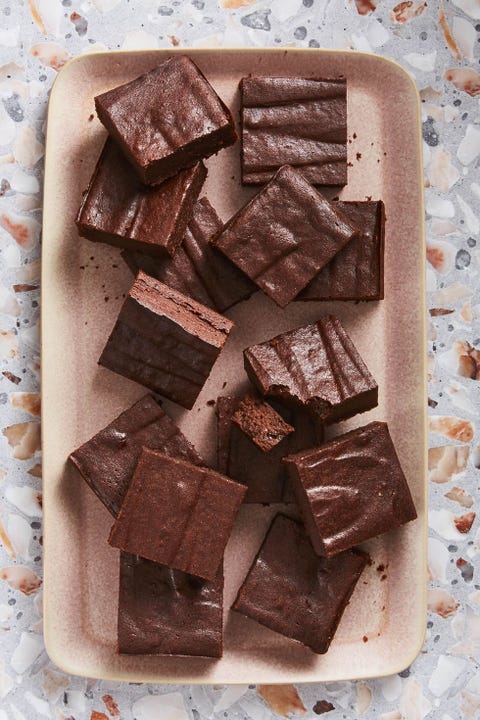 Apple Fritters
Tucked inside the brown sugar batter (spiked with fresh apple cider!) is a combo of chopped and grated Granny Smiths that add tons of texture and a tart edge to these sugar-dusted, shallow-fried apple fritters.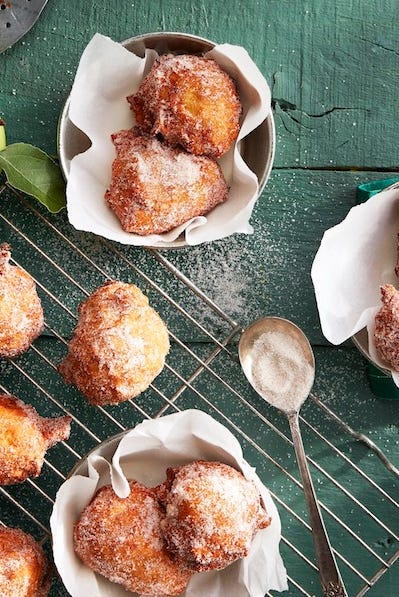 Berry Coconut Crumble
Frozen raspberries and pomegranate seeds add brightness to this nutty crumble.