A selection of Happy New Year image quotes and inspirational New Year pictures to encourage friends and family who want to create change in their lives this coming year.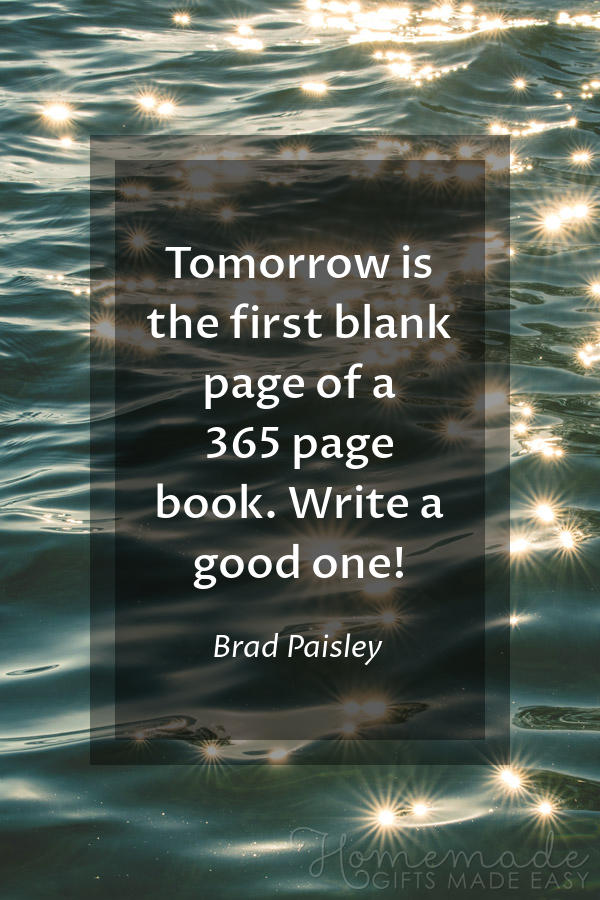 Tomorrow is the first blank page of a 365 page book. Write a good one!
~ Brad Paisley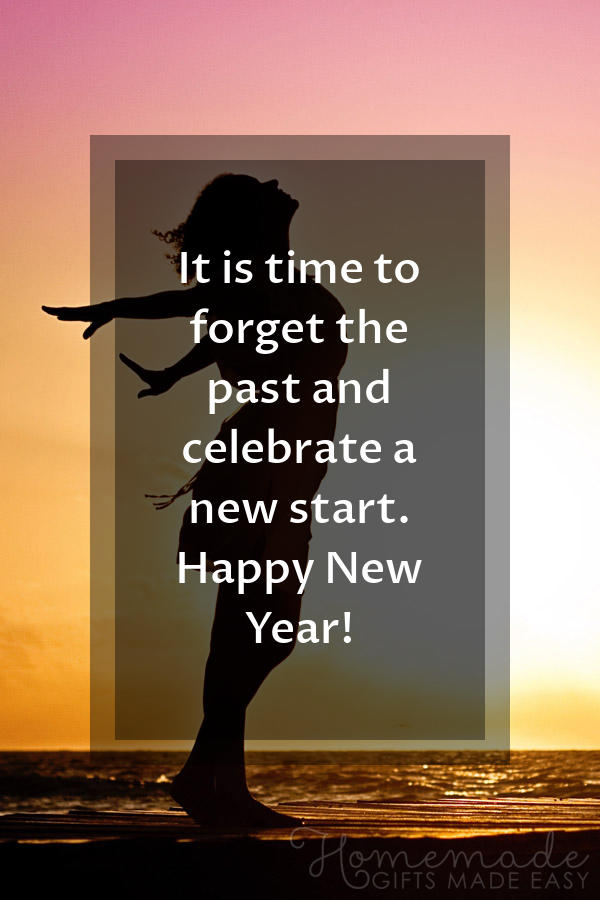 It is time to forget the past and celebrate a new start. Happy New Year!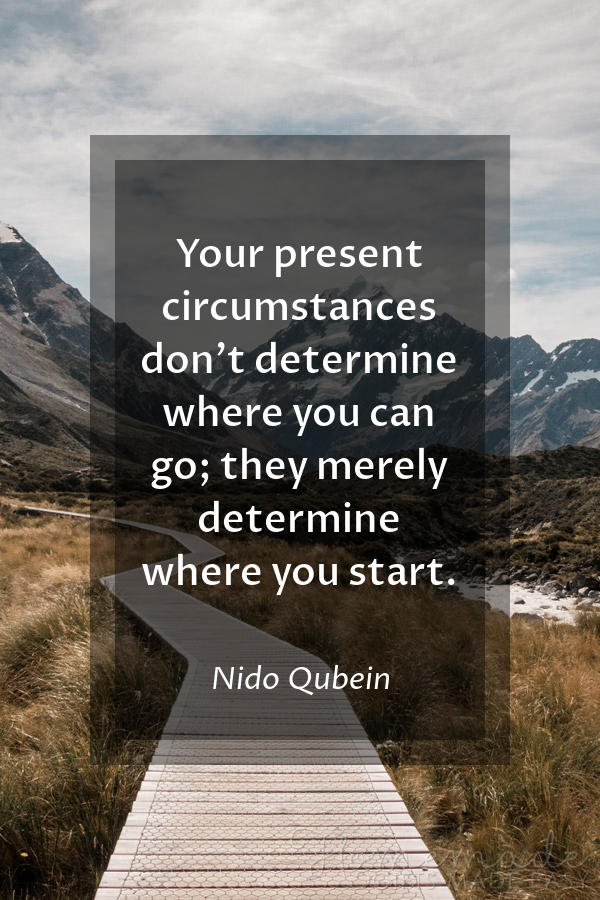 Your present circumstances don't determine where you can go; they merely determine where you start.
~ Nido Qubein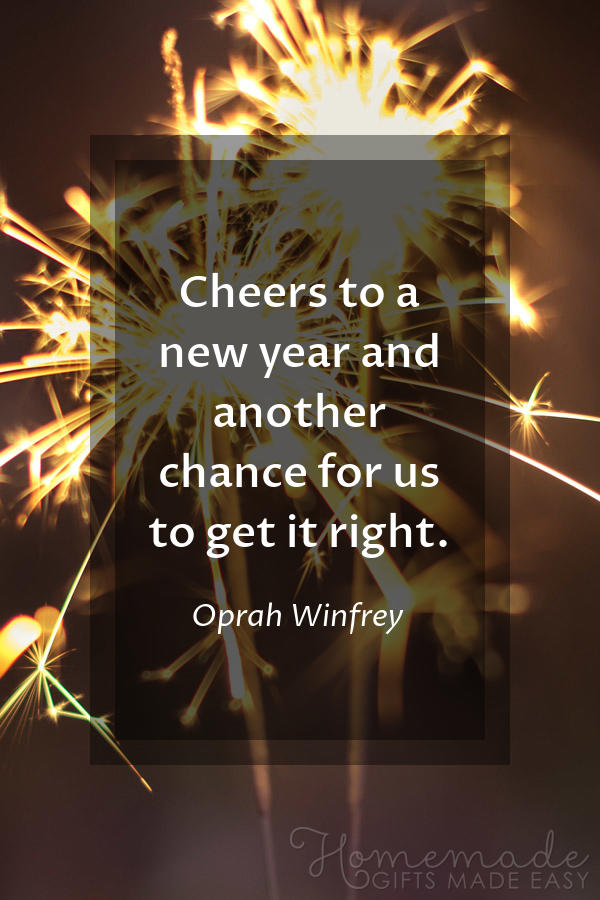 Cheers to a new year and another chance for us to get it right.
~ Oprah Winfrey
A new year. A fresh, clean start! It's like having a big white sheet of paper to draw on! A day full of possibilities!
~ Bill Watterson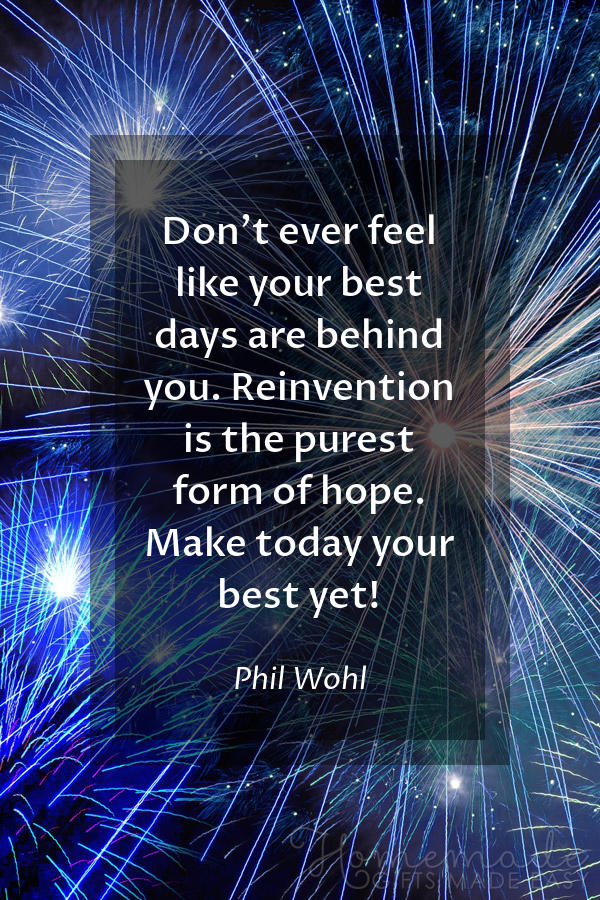 Don't ever feel like your best days are behind you. Reinvention is the purest form of hope. Make today your best yet!
~ Phil Wohl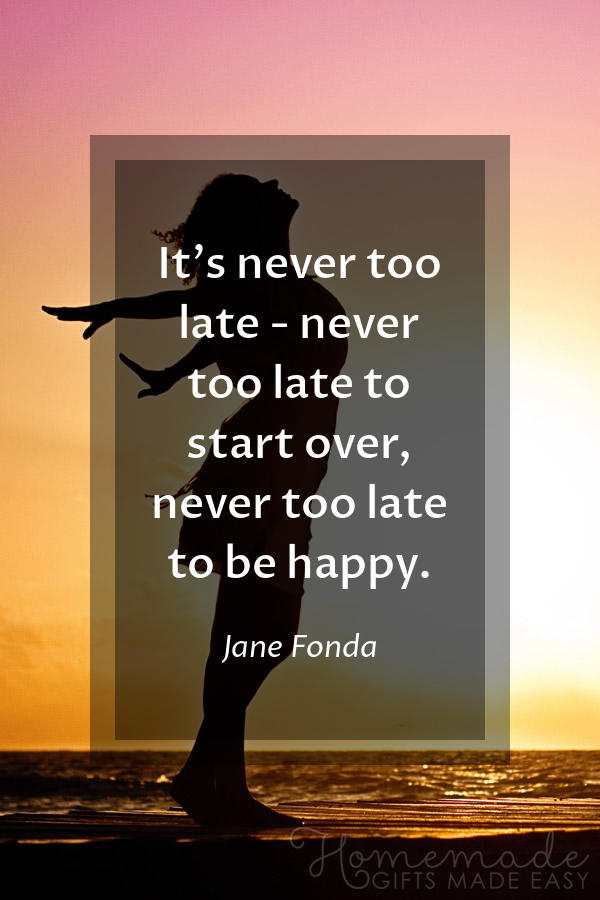 It's never too late – never too late to start over, never too late to be happy.
~ Jane Fonda
Yesterday I was clever, so I wanted to change the world. Today I am wise, so I am changing myself.
~ Rumi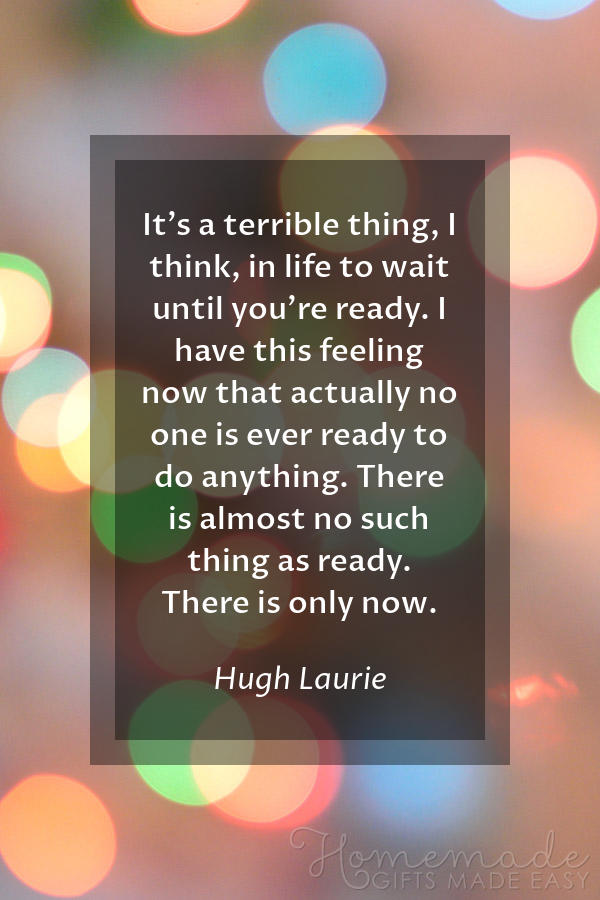 It's a terrible thing, I think, in life to wait until you're ready. I have this feeling now that actually no one is ever ready to do anything. There is almost no such thing as ready. There is only now.
~ Hugh Laurie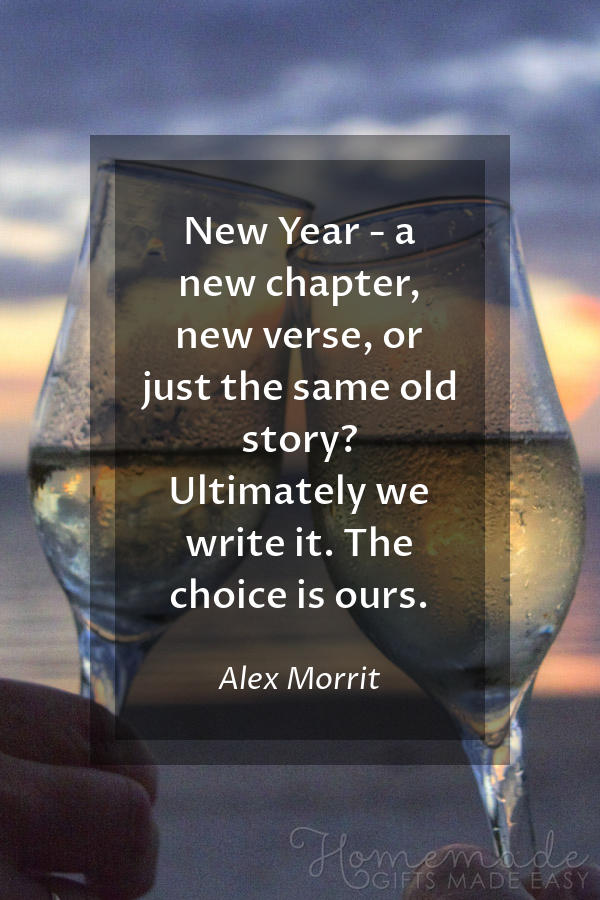 New Year – a new chapter, new verse, or just the same old story? Ultimately we write it. The choice is ours.
~ Alex Morrit