New Year Bulletin Board Ideas Back to school is upon us! Some teachers will be teaching remotely, some in a hybrid model, and others will be heading to the classroom full time. If you will be joining those teachers physically going to school, one thing you'll be putting together is your classroom bulletin boards! There are so very many ideas out there for inspiration, and we've gathered our favorite back-to-school bulletin board ideas from around the web. Make this your best back-to-school time ever!
1. Perfect for 2020
Adorable and reminds the class to mask up.
2. Fight Germs Like Superheroes
Remind your students of all the superheroes who wear masks!
3. Virtual Bulletin Boards and Anchor Charts
If you're doing a hybrid model you can make your virtual and physical classroom the same!
4. Bookshelves and Virtual Boards
Another adorable virtual board using bitmojis.
5. Meet the Person …
We are loving this idea. Add mirrors so kids see their reflections!
6. Showcase the Rules
And we love this faux wood background!
7. #firstday
Ready for some artwork or selfies!
8. Kindergarten is Cool
And so is this bulletin board! We love the shades.
9. 180 Opportunities
Set the stage for all the incredible experiences to come in the days ahead.
10. Share the Social Love
The students have fun watching the stats change!
11. Like Boom
Give them something to believe in right from the start.
12. Coming Soon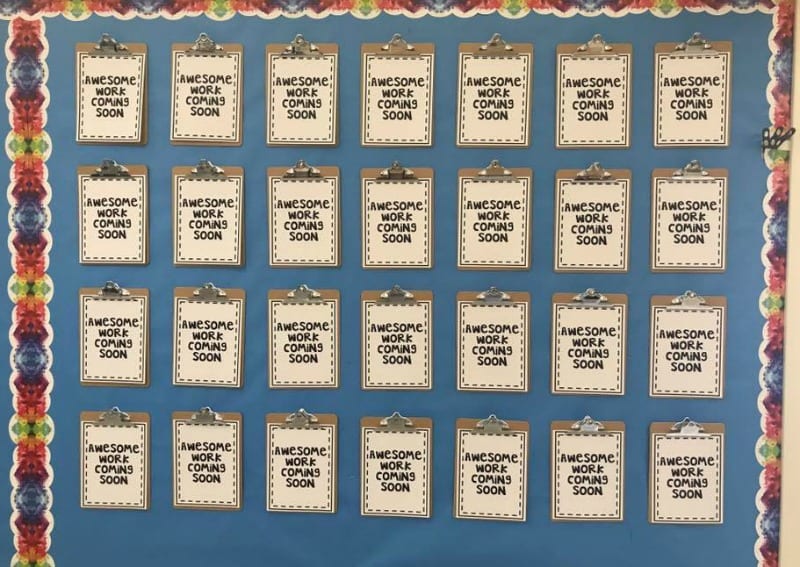 Samantha M. shared this idea with us. It's perfect for displaying student artwork.
13. Wanted Posters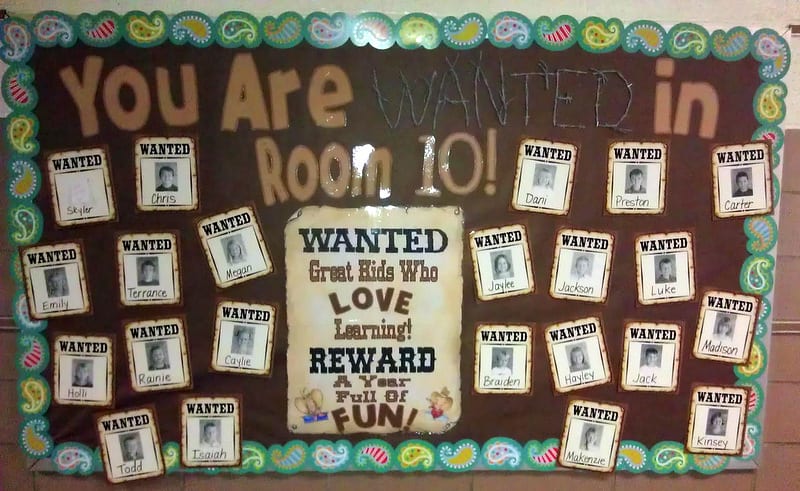 Saddle up for a year of rootin'-tootin' fun with this clever idea from Bunting, Books, & Bright Ideas.
14. Classroom Goals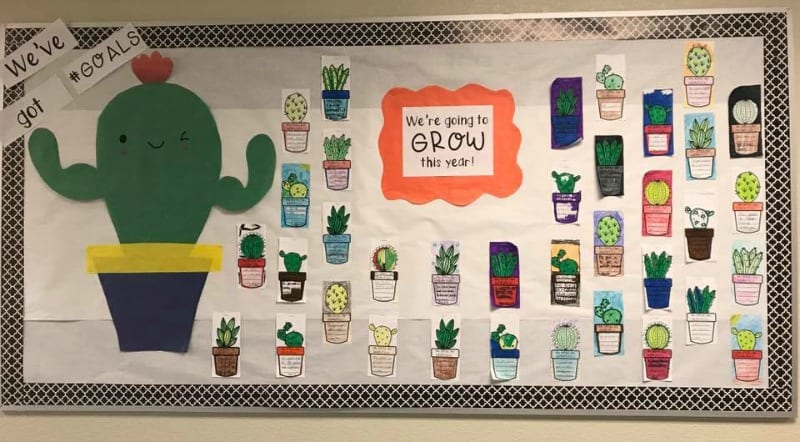 All the kids get involved in this one, writing on their individual cactus. Good idea, Amy M.
15. Fill Another Bucket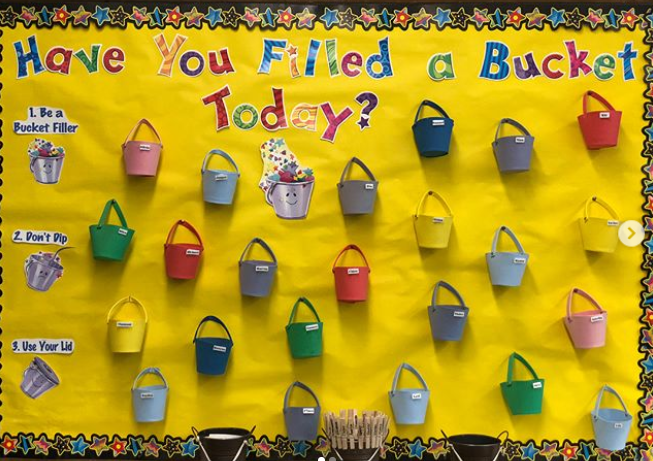 SOURCE: Montclair Education Association
This is such a sweet way to promote kindness in the classroom. You can make your own buckets out of foam!
16. A Warm Welcome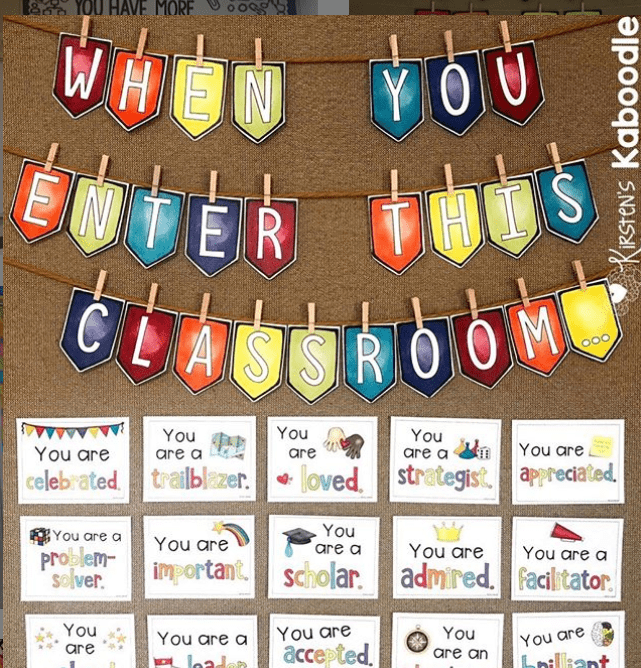 SOURCE: Kristen's Kaboodle
A great way to start every day in a positive way.
17. Mirror, Mirror on the Wall