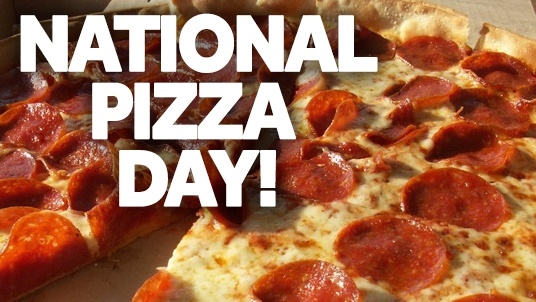 Here's a great reason to take a break from the home-cooked meals and order out this week: It's National Pizza Week! And we've got the scoop on where to find piping-hot, cheesy deals.
What Is National Pizza Week?
The delicious holiday takes place from January 10 through January 16 and features deals from popular pizzerias across the country. You can score free slices, special menu deals and lots more. Plus, most restaurants are offering safe takeout and delivery options. Time to get ready to feast on some tasty dough!
To help you maximize on the great offers happening, I've rounded up a list of the  best deals and restaurants celebrating National Pizza Week in 2021. Enjoy!
Where to Find National Pizza Week Deals and Freebies 2021
Pieology: Pieology has announced that they will celebrate a new year of both health and indulgence during National Pizza Week with a free crust upgrade on orders in-store and online (from January 10 through 17). All you have to do is download the Pie Life Rewards app to get the deal. If you're an existing Pie Life user, you'll also get the deal!
Pizza Hut: Head over to the Hut for some serious savings! Get a large pizza with up to three toppings for only $10 with their Tastemaker Deal during National Pizza Week.
Pizza Inn: Enjoy their JoJo's Medium Party Pack, which feature one medium pizza with two toppings per side and a choice of side for $12.99.
Red Robin: If you're a loyalty member, you can place an order online or by phone for a $10 favorite item and receive a free 10-inch Donatos pizza. Just use the order code FREEPIZZA at checkout and enjoy!
Round Table: The large Double Play Pepperoni Pizza is $19.99.
Shakey's: Take advantage of their large PCM combo with a medium pizza for just $5.99.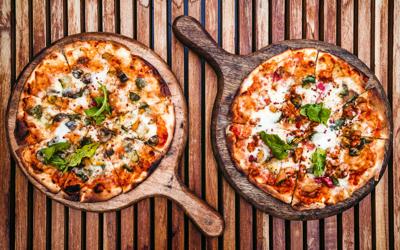 UNO Pizzeria and Grill: Sign up for UNO's Insider's Club and first-time users get a coupon for a free appetizer.