Even though first day of summer this year is officially June 21… unofficially, we're celebrating this Memorial Day. It's our first chance this year to get together with friends and family to celebrate the return of warm weather, and we're going to take full advantage. What better way to celebrate than with a cocktail? Maybe you'll have a backyard BBQ, enjoy a picnic on a blanket in a park, or splash around in the water at the beach—whatever the case may be, you're going to need some drinks. Check out our top 30 Memorial Day cocktails for ideas.
When it comes to summertime sippers, there are a few avenues you could go: In the mood for something frozen? Bust out that blender, and make a spiked coconut limeade, a strawberry daiquiri, or a moscato margarita (add any fruit you like!). Have a long day of grilling ahead of you and need something you can sip on for hours? Try our michelada, ranch water (like a margarita, but with seltzer), or our spiked seltzer slushies (white claw + ice + frozen fruit). Feeling a tropical vibe for your BBQ (we get it, we've got a ton of savory pineapple recipes bookmarked for our grill this year too)? Try our piña colada pineapple cups or our hurricane cocktail. Don't want to play bartender all day? Try one of our batch cocktails, like our Moscow mule punch or summer shandy punch—they'll keep your guests happy, without you having to do a ton of work.
Spiked Seltzer Slushies
If you thought a can of White Claw was perfect on its own, you haven't given it a whirl in your blender. This recipe (if you can even call it that!) can be easily customized based on what flavors and fruits you prefer. Our favorite combos: lemon-flavored spiked seltzer + frozen strawberries or mango + frozen pineapple.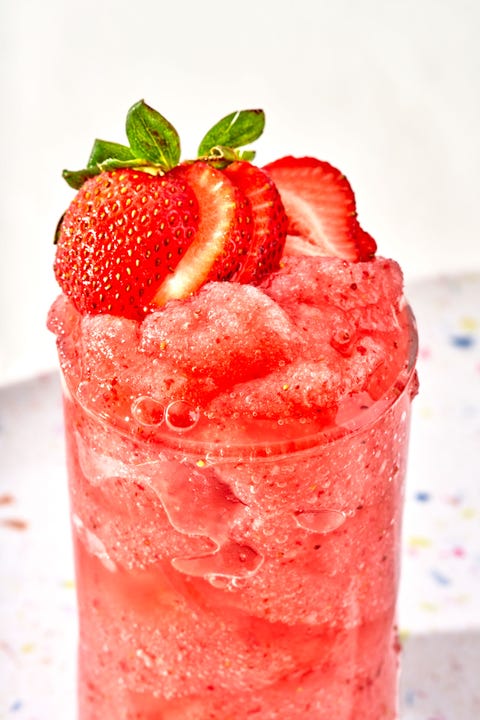 Michelada
If you've never had a Michelada, you're in for a treat. The addition of hot sauce and lime juice add a spicy/sour kick that takes your average light beer from good to great. Thanks to our secret ingredient (soy sauce!) there's also a hint of umami flavor that keeps you coming back for more.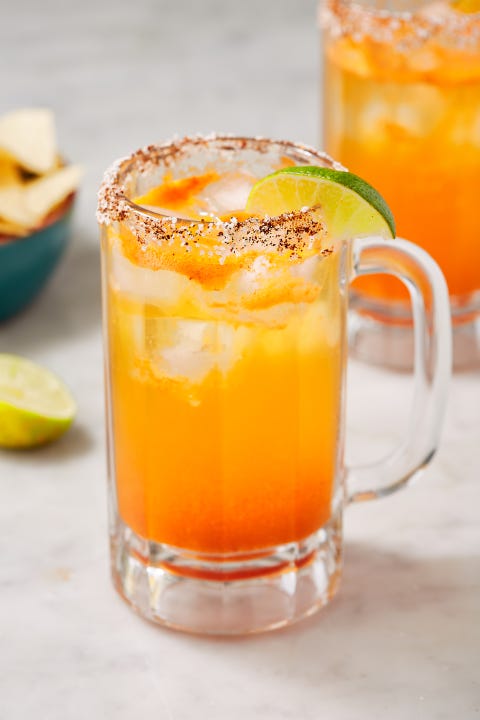 Strawberry Jalapeño Mint Julep
Don't let Derby Day be your only excuse to make these mint juleps; they're worthy all summer long. If you're into spicy margaritas then you'll be able to handle the heat here; the jalapeño-infused simple syrup mellows out once it hits the cool mint and sweet berries.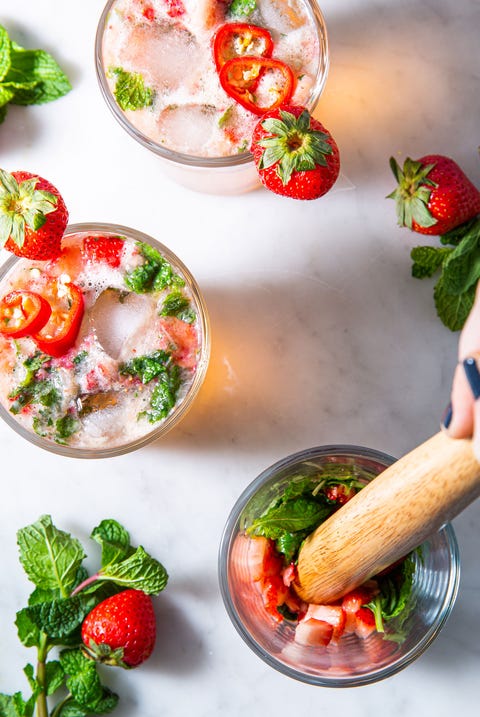 Blueberry Lemonade Margaritas
Turn your margarita into summer goals with this blueberry lemonade version. Have some leftover blueberry simple syrup? It tastes AMAZING in seltzer water, and is a great sweetener for iced tea too.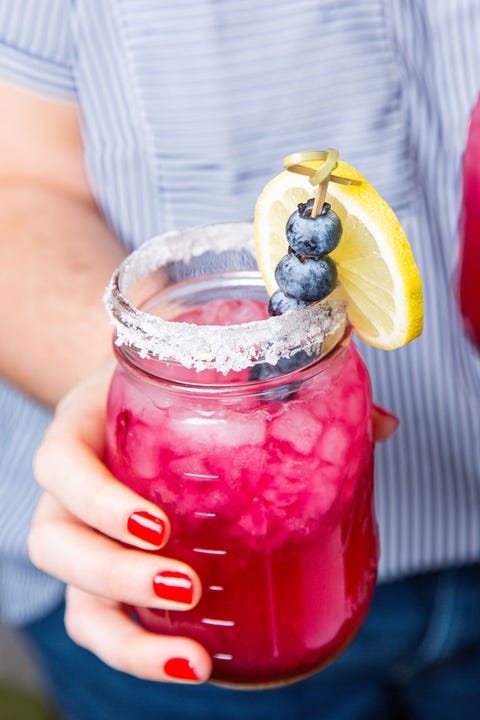 Boozy Cherry Bombs
These aren't exactly a cocktail, but they're full of Fireball whiskey and whipped-cream flavored vodka so we're counting them anyway. These patriotic cherries are exactly what your Memorial Day has been missing!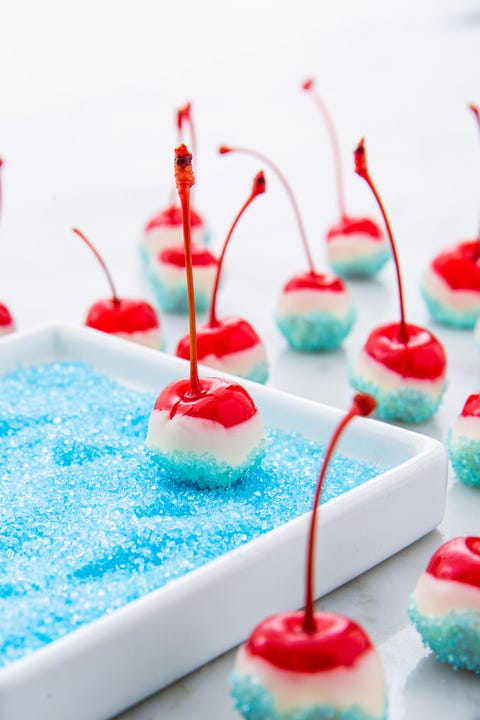 Summer Shandy Punch
Think of this as the boozy version of an Arnold Palmer— 1/2 beer, 1/2 lemonade. We jazzed it up for summer with some fresh fruit and ginger beer too.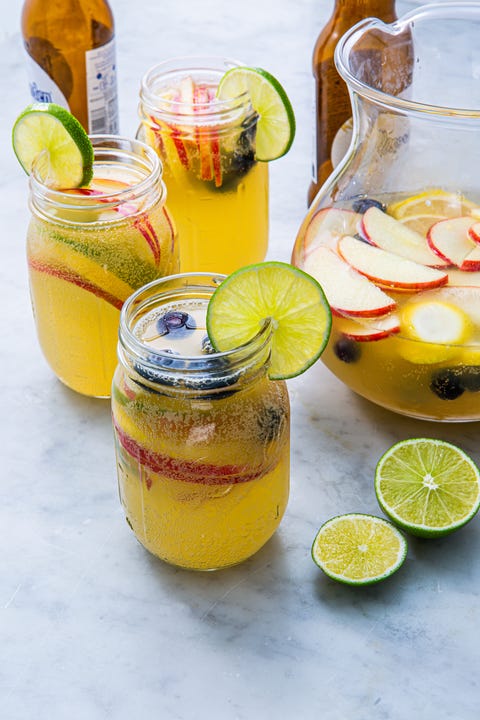 Long Island Iced Tea
How does this classic cocktail, with its combination of 5 different kinds of alcohol, manage to taste incredible and resemble the taste of a lemony sweet iced tea? Other than those spirits and the all-important splash of Coke (the glass bottle, full sugar kind is a must here), most bartenders utilize a sour mix to add a dose of acid that makes this drink extra tasty.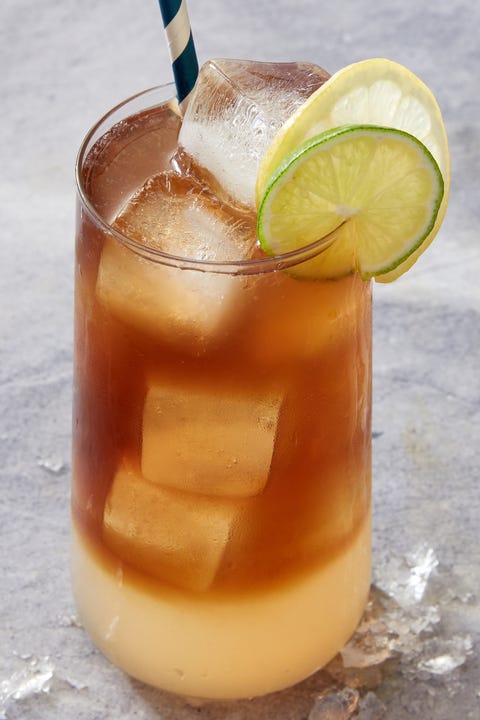 Blackberry Mojito
Crushed, ripe blackberries give this mojito a tart-sweet kick, but use any of your favorite summery fruits!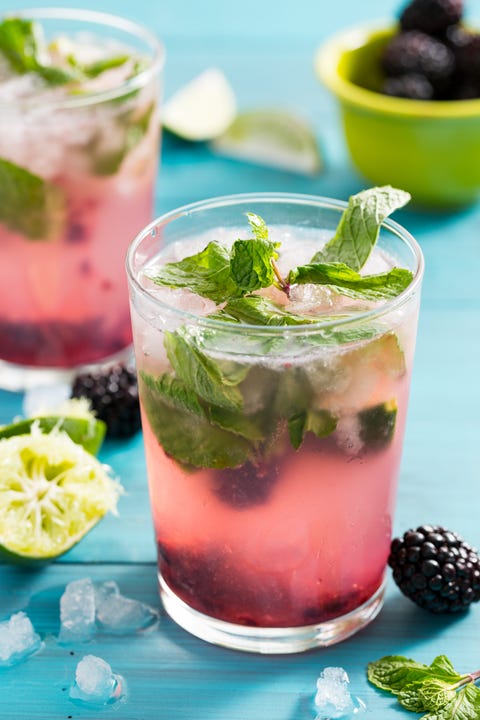 Strawberry Daiquiri
For best results, we call for two types of strawberries: fresh and frozen. Using frozen strawberries gives body to the drink without watering down the flavor like ice would, and fresh strawberries add juiciness and a syrupy quality, keeping the drink from being too thick. That squeeze of lime? Essential. The fresh citrus kick will make the strawberries shine even brighter in flavor.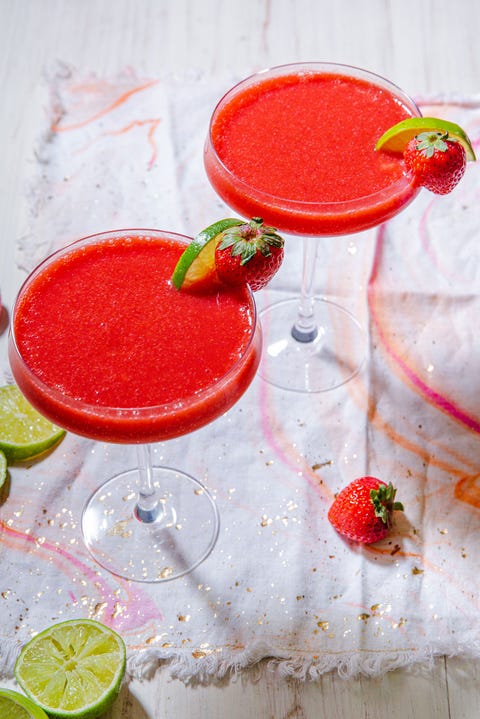 Moscow Mule Punch
Yep, this is basically one giant Moscow mule. Which means that you don't have to play bartender all Memorial Day. Mint isn't technically classic in the OG cocktail, but it's a nice, fresh touch in this punch so we recommend it.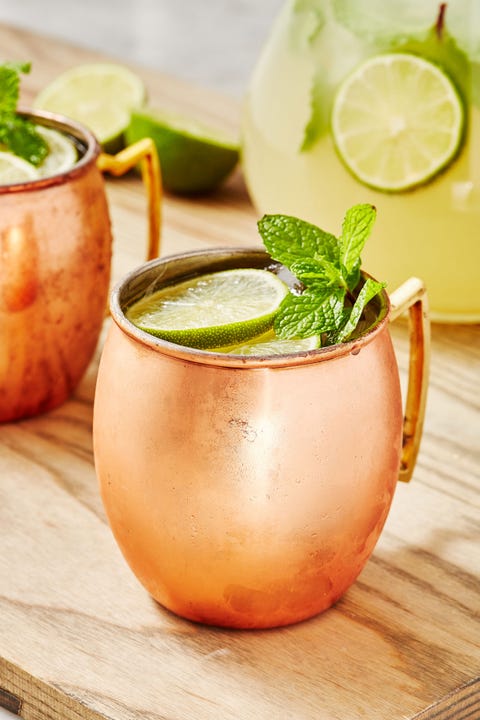 Rainbow Candy Pops
These boozy stunners are so easy to make with a popsicle mold of any shape. Simply wind your sweet or sour ropes around the mold, pour in your vodka and lemon-lime soda, and freeze!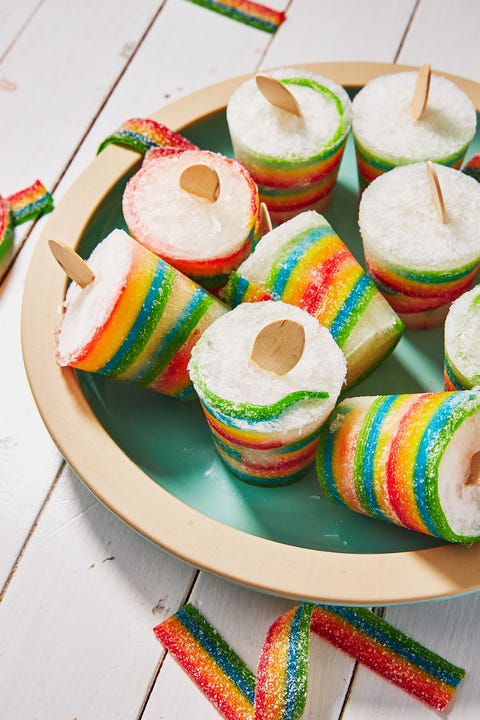 Hurricane
This New Orleans classic is sweet, refreshing, and juicy with passion fruit and citrus flavor. We also added grenadine to take this cocktail to the next level: It's pretty on the eyes, and even more delicious in every sip.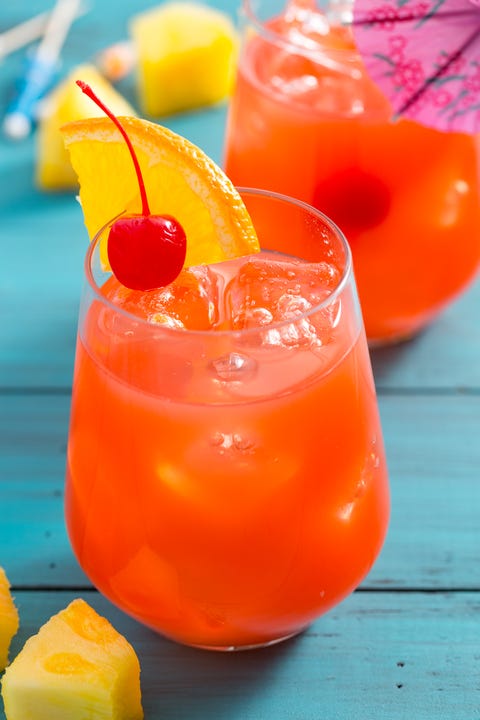 Ranch Water
A sort of effervescent, less-sweet version of a margarita, only 3 ingredients are required for Ranch Water: tequila, lime juice, and seltzer. (Preferably Topo Chico; some claim it's not a real Ranch Water without it!) We like adding a splash of orange liqueur like Cointreau for a little added sweetness and citrus flavor too.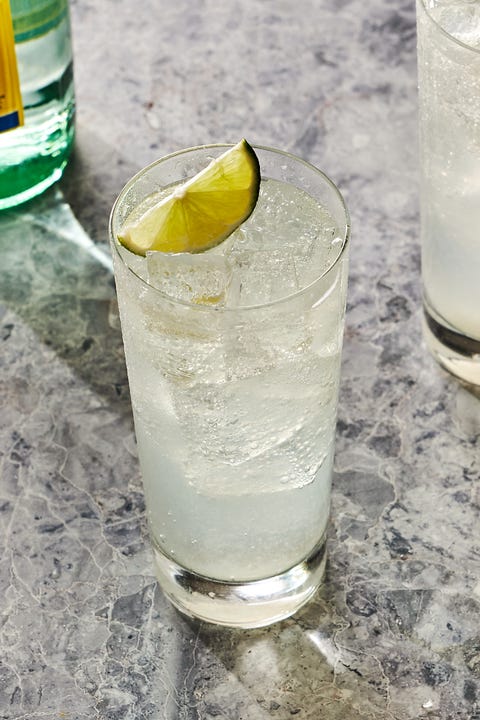 Frozen Watermelon Margaritas
This recipe requires a little forethought. Chop up some fresh watermelon and throw it in the freezer the night before you make the margs—this ensures the drinks are perfectly slushy and ICE cold. (If you forgot, don't fret! Two hours in the freezer should do the trick.)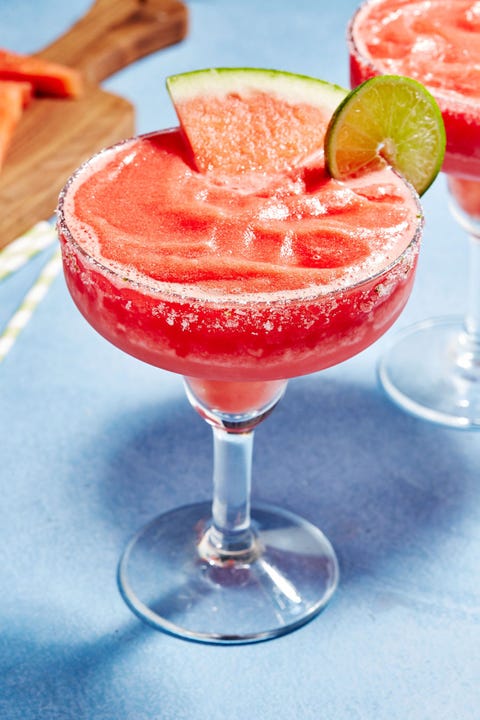 Tequila Sunset
We're suckers for any tequila cocktail, but this recipe might get us more excited than a margarita, which says A LOT. We love the grenadine for color, but if you don't have on hand skip it — the flavor still works.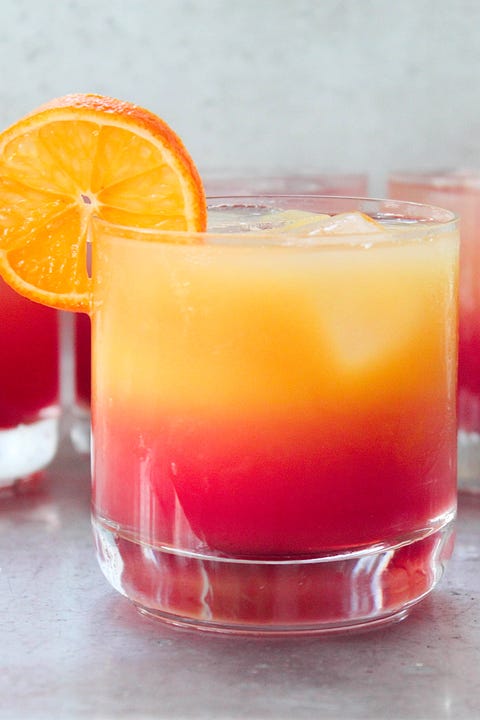 Pineapple Piña Coladas
This recipe makes two cocktails, but only uses one pineapple's worth of fruit. Use the rest to make pineapple salmon skewers or grilled pineapple chicken to give your entire Memorial Day celebration a tropical touch.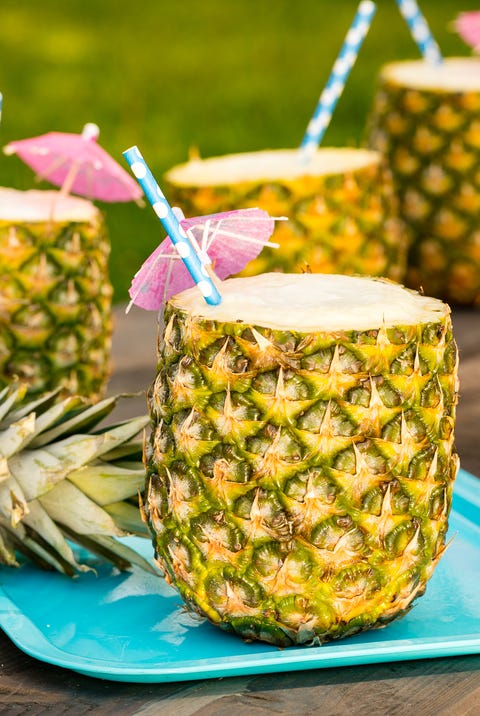 Cadillac Margarita
A Cadillac margarita is one made with a high quality tequila (typically a reposado) along with grand marnier. Think of it as a higher-end classic margarita. Reposado tequila has notes of oak and vanilla that make this margarita really stand out.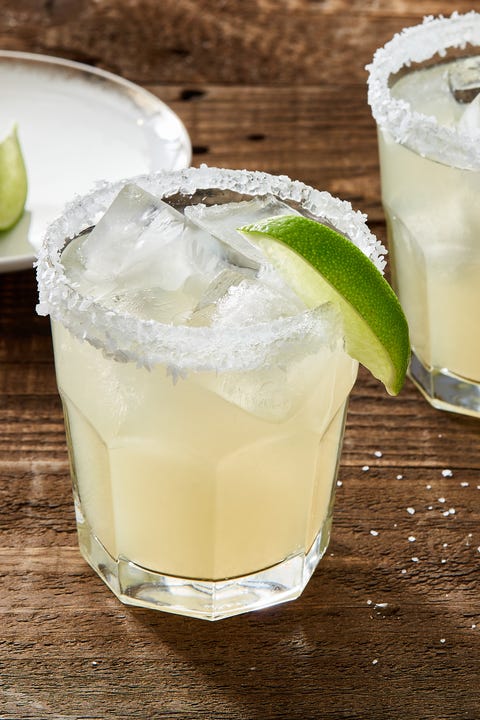 Spiked Coconut Limeade
To unlock the delicious concentrated flavor found in citrus skins, we made an oleo saccharum for this cocktail. Let us explain: granulated sugar draws the flavorful essential oils out of citrus peels as they sit at room temperature. We love watching the sugar transform into a beautiful syrup, perfect for flavoring seltzer, cocktails, or desserts.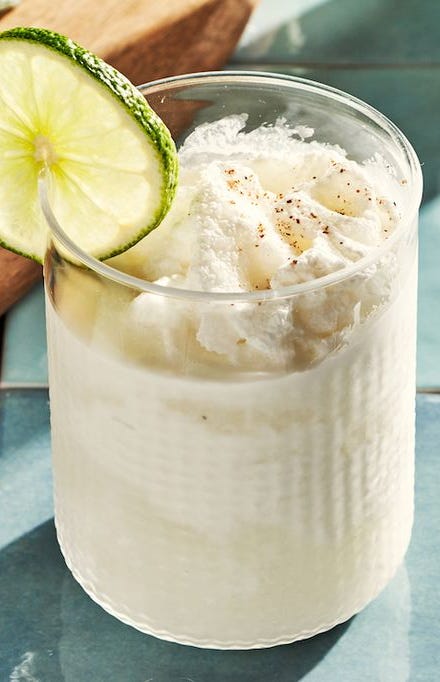 Rum Runner
The dangerous task of bringing alcohol across state lines during Prohibition was colloquially known as rum-running, and is the namesake for this classic tropical cocktail. True to its name, this drink has not one but two types of rum in it, and is balanced by the addition of fruity liqueurs and fresh juice, making it a perfect cocktail for a balmy day.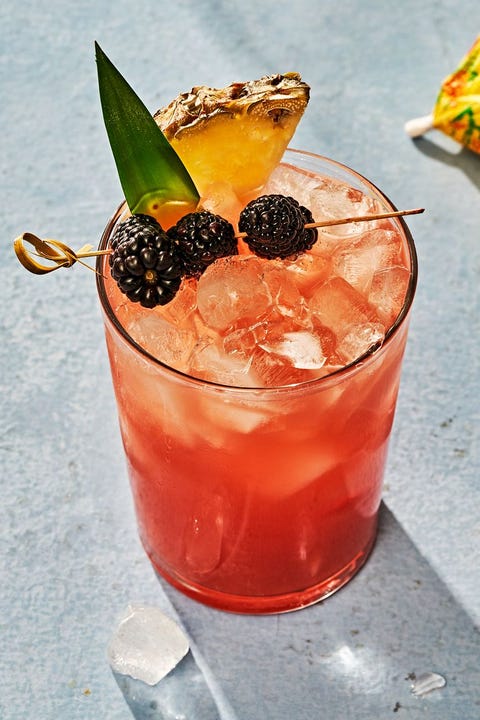 Sweet Tea Sangria
Drink like you're from the south this summer. We like this with peaches and raspberries, but feel free to swap in your favorite fruits to make it extra patriotic.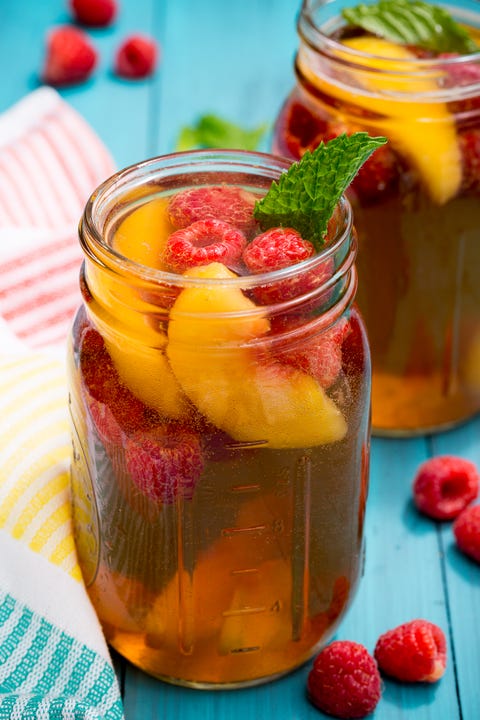 Mint Julep
Mint juleps are often only brought up around the time of the Kentucky Derby and we think that's a crying (neighing?) shame! Not only does the classic frosty cup and minty flavor provide a cooling freshness on a hot day, it's also one of the best low-effort cocktails out there. It's only 3 ingredients (if you don't count ice) and the prep couldn't be simpler.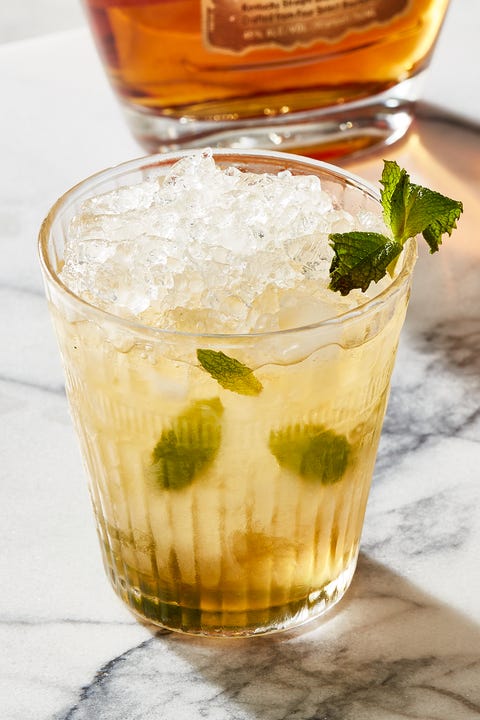 Red, White, & Boozy Margaritas
These are the perfect frozen margaritas for Memorial Day or to sip on all summer. Be sure your mixtures are nice and slushy! The thicker the mixture, the easier it will be to layer.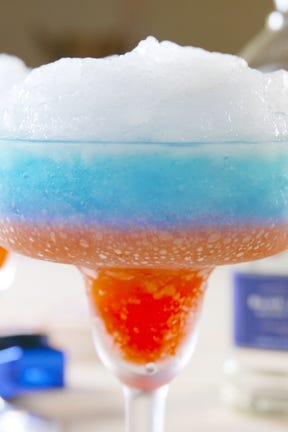 Mermaid Lemonade
Spending Memorial Day at the beach this year? The combo of lemonade, blue curacao, and rum works miracles in this tropical cocktail that will make you feel like a mermaid.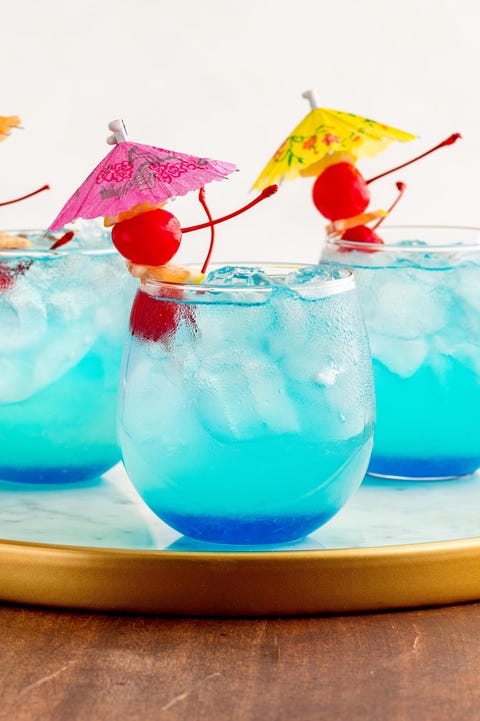 Rainbow Sangria
Layering fruit in the glasses makes this moscato sangria extra pretty. If you don't to bother with layering, feel free to skip it, but don't skimp on the fruit!
Rum & Coke
Making a Rum and Coke is as simple as combining the two titular ingredients. If you'd like to be slightly more meticulous, you can measure the two out! We think our ratio (5 parts Coke to 2 parts rum) creates a perfect balance of boozy and sweet, but for a stronger cocktail, slowly adjust your pour until you find your sweet spot.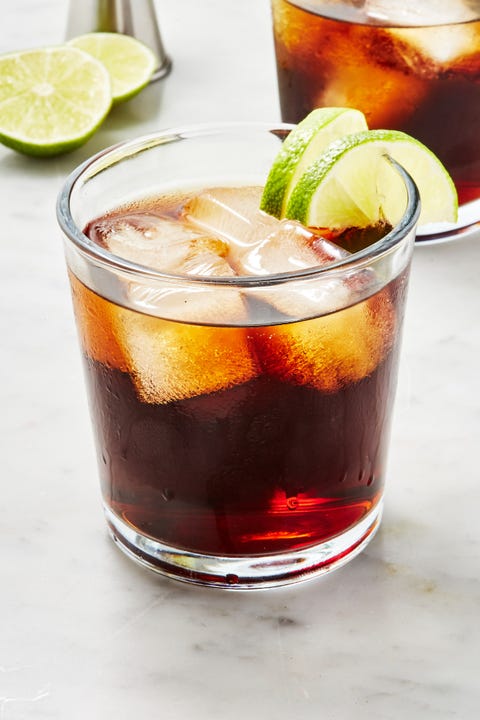 Rocket Jell-O Shots
Your favorite kid popsicle got an adult makeover just in time for Memorial Day. We used cherry and blueberry Jell-O and vodka for ours, but we bet flavored vodka would be nice here too!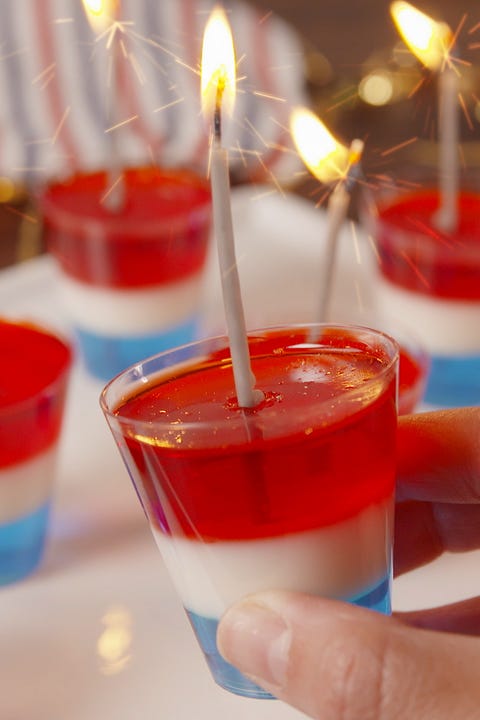 Watermelon Sangria
If you've had enough of eating watermelon, maybe it's time you tried drinking it! Scooping out the watermelon might get a little bit messy but we promise it's worth it. This summery, batched cocktail can come together in no time, and serving it out of the watermelon is a surefire way to impress your guests. Any bottle of white wine will work here, but we imagine moscato would be particularly good.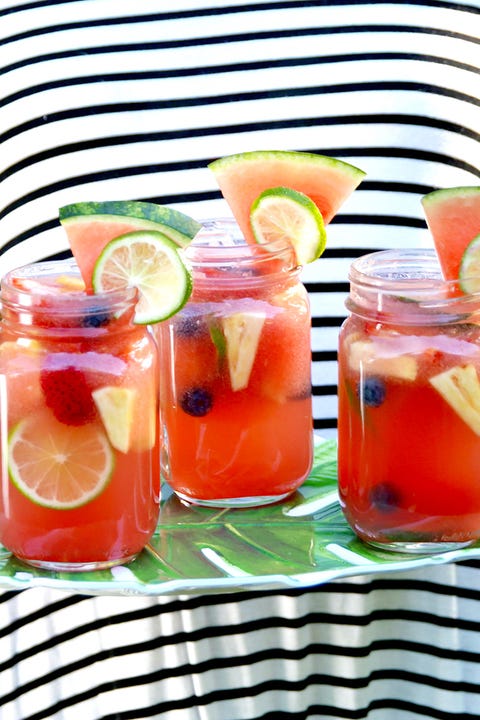 Moscato Margaritas
Margaritas get instantly better with moscato and strawberries. Blended to perfection, these are the best summer treat. Not a huge strawberry fan? Try our pineapple, mango, or raspberry moscato margaritas.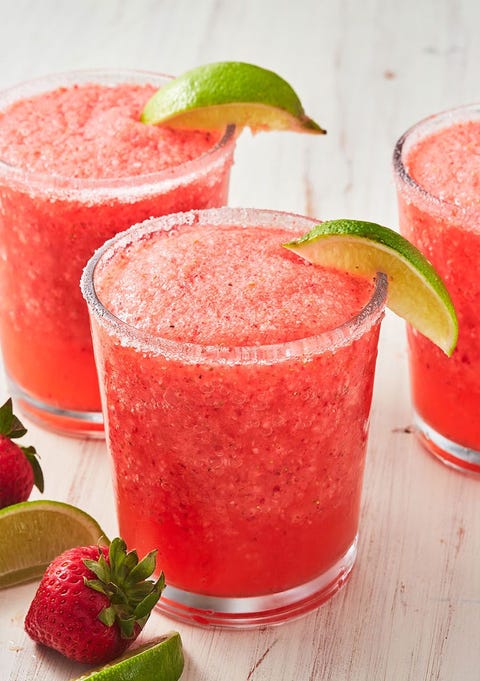 White Wine Sangria
While it's more common to find red wine sangria, we love this lighter (both in color and on the palette) alternative to the original for outdoor celebrations. This easy white-wine sangria recipe has all of your favorite fruits (and if it doesn't, go ahead and add them). To make things even better, they get soaked in Grand Marnier (the orange liqueur often used in margaritas) too.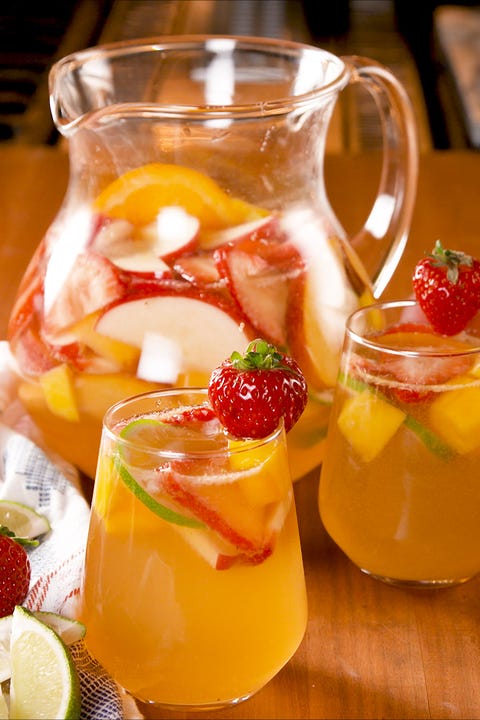 Frozen Margarita Sangria
This drink alternates frozen layers of two of our favorite drinks—red wine sangria and tequila margaritas— for the the perfect boozy Memorial Day sipper.