Kid Crafts Ideas For Valentine's Day
As any teacher will tell you, Valentine's Day is a fantastic crafting holiday. From DIY Valentine's Day cards to the Valentine's Day boxes to put them in, there's no shortage of Valentine's Day crafts for kids. There are so many heart-shaped activities to get your kids involved in that will fill the house with some beautiful Valentine's Day crafts. There are easy creations here for kids of all ages, whether you're hoping to let your toddler, preschooler, or middle schooler stretch their creativity. Try the heart stamps made out of toilet paper rolls, cute love bug hats that your littlest ones can create with paint and stickers, or fun tote bags decorated with puffy paint.
You can also have them turn their Valentine's Day treats into a craft themselves by making a robot out of different candies or a wreath constructed out of sweets. Make some colorful heart suncatchers or a fingerprint tree that you can decorate the house with leading up to February 14. Pair one of these ideas with a fun Valentine's Day game to make the day extra special. These adorable, easy Valentine's Day crafts for kids are a great way to spend some quality time with the ones who are the most special in your life.
Printable Valentine's Day Coloring Pages
Print out these sweet coloring pages that your kids will love filling up with lots of different colors.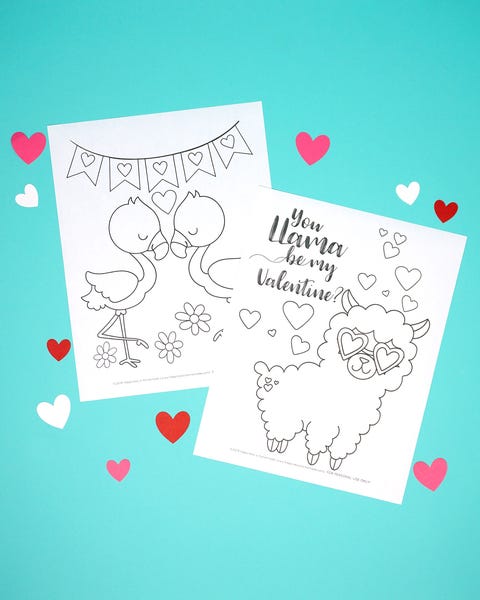 Love Bug Valentine Toys
Your kids can get creative painting these creepy crawly creatures that they can keep or give to their friends.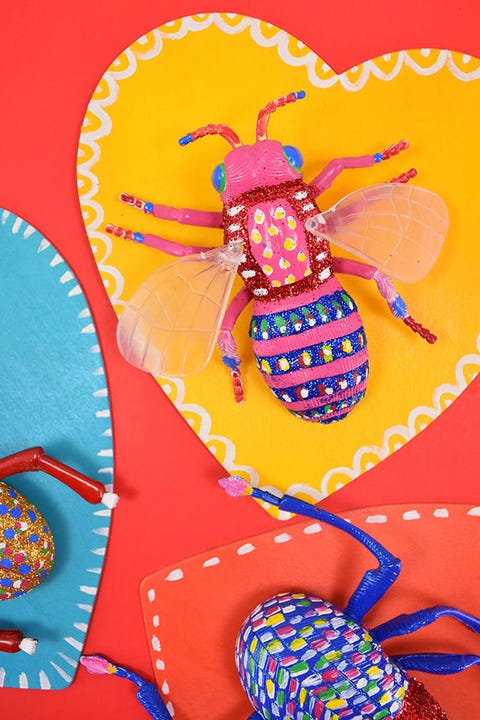 Candy Robot Valentine
This robot is so cute that your kids might rather play with it than eat it!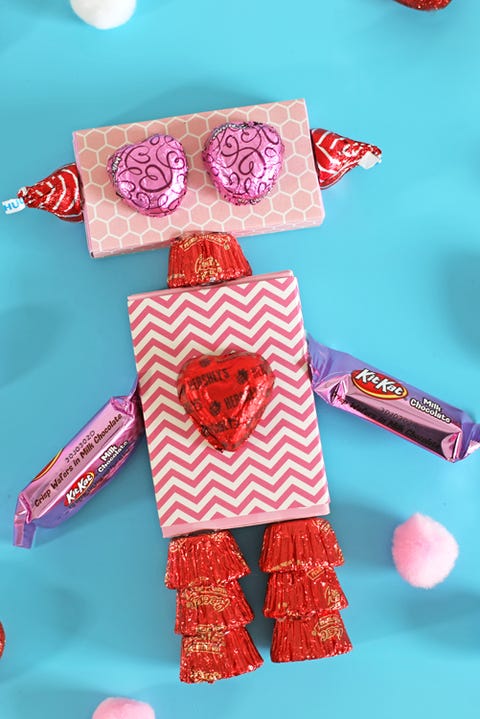 Gingerbread Heart Houses
Break out the gingerbread for another holiday this year with these adorable, heart-shaped candy homes.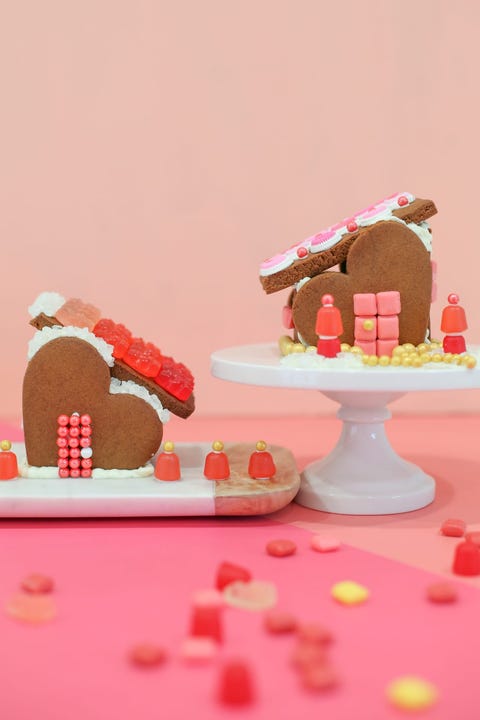 3-D Heart Penguin
This blogger notes that her 3-D DIY is great to get your kids to review their shapes. Plus, the end result is just too cute.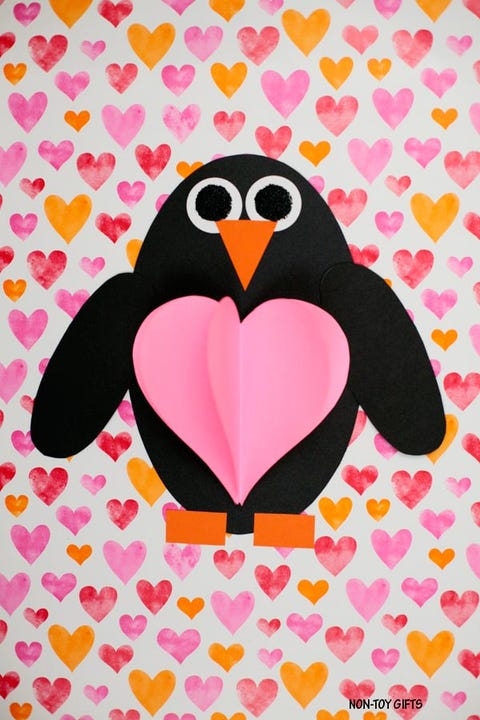 Celery-Printed Valentine's Day Cards
It might be tough get to kids to eat their veggies—but they'll have a blast using a celery stalk to make these painted pictures!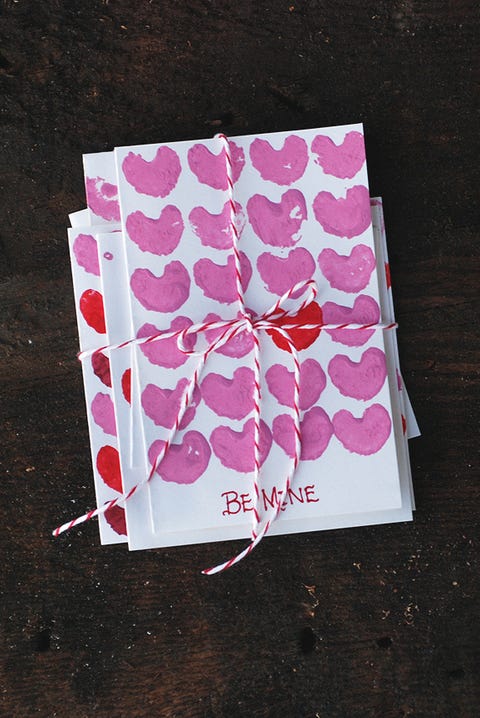 Valentine's Day Pom Pom Monsters
These cute little critters take just 10 minutes to craft.