I Hate Valentine's Day Meme
We can't all be happy all of the time — it's like Newton's Third Law or something — so inevitably not everyone is going to be blissfully coupled up (or single) by the time Valentine's Day rolls around each year, and there are bound to be some miserable outliers. Unfortunately, this year I'm a part of the sad singleton camp, but ain't no thang because they make anti-Valentine's Day memes just for us! Yes, "they" refers to anonymous fellow lonely people, but "they" obviously know what they're talking about, because these memes are hilarious and relatable, so please don't ruin this for me.
The Internet is a bountiful place for distractions — which is exactly what you need if you plan on spending V-Day solo this year — so it wasn't hard to wrangle up these hilarious memes that will have you LOL-ing all the way to the freezer to get your single frozen dinner (oof, at least get take-out). Besides, maybe all you need is a perspective shift: Yeah, you're spending Valentine's Day alone, but on the other hand, you could be sitting across from someone who you've slowly begun to hate and if he slurps his soup like that one more time!!! Anyway, my point is… who's the lucky one now?
For your viewing pleasure, I present to you the best anti-Valentine's Day memes the Internet has to offer.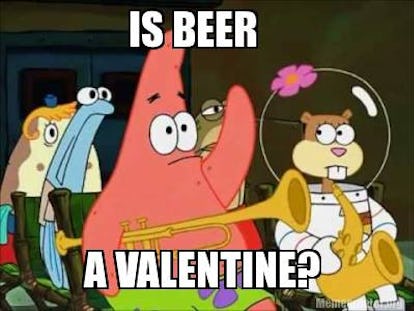 Legitimate question.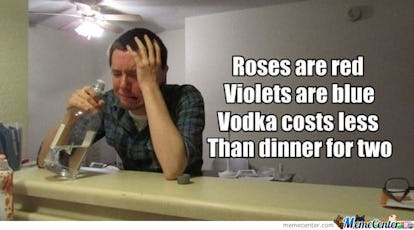 Cool brah, you seem really happy!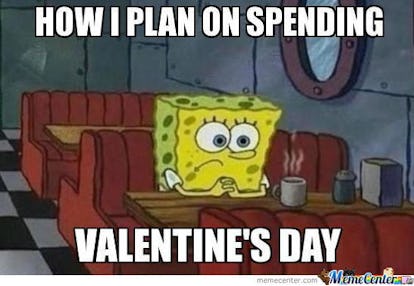 Jk, I'll actually be at Panda Express if anyone needs me.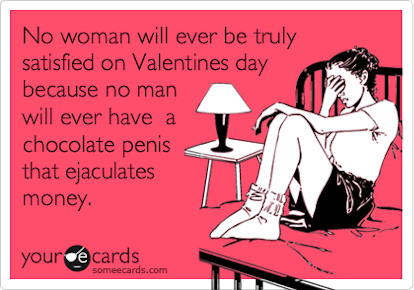 #PREACH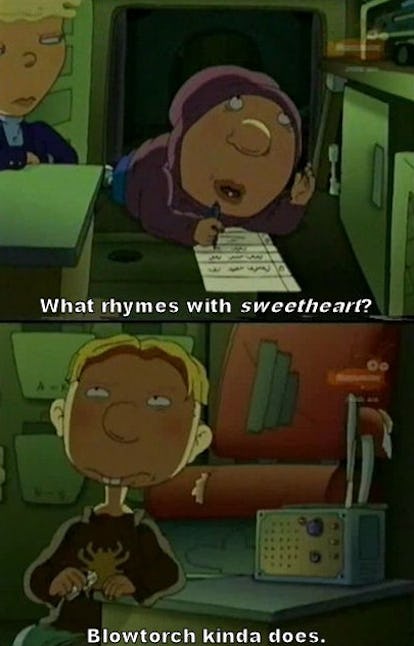 Really? Really? You really want me to help you with your STUPID LOVE CARD?!?!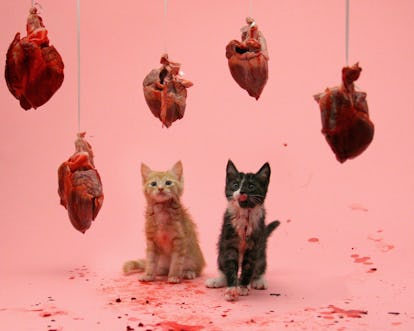 YES, all the yes… look at those little sweethearts.
You tell 'em, Tina!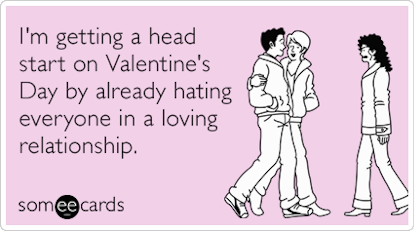 Check!
And then if you call your ex enough times, it tastes like regret.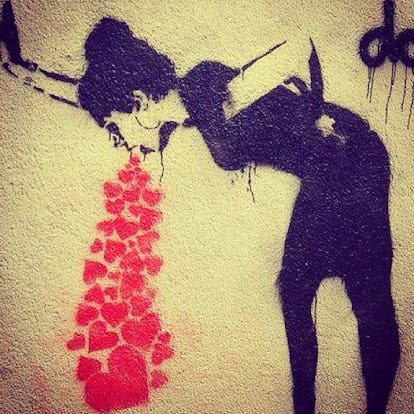 One of my faves, always and forever. I still don't think they got my best angle, though.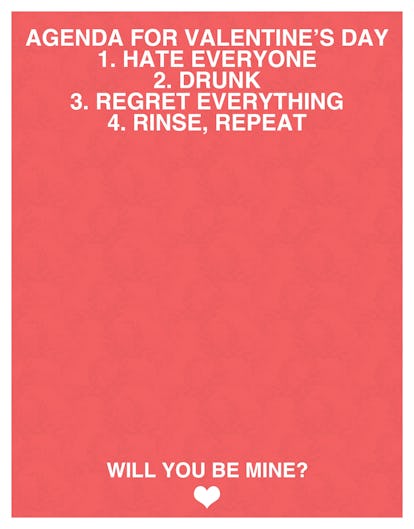 Agenda for Valentine's Day, or every day?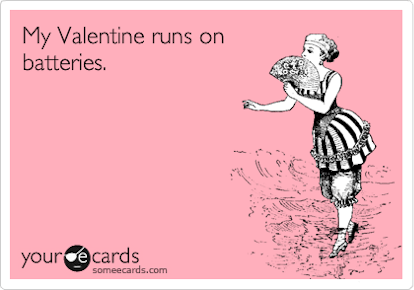 He's THE BEST — he's really cute, he's reliable, he gets me off every time…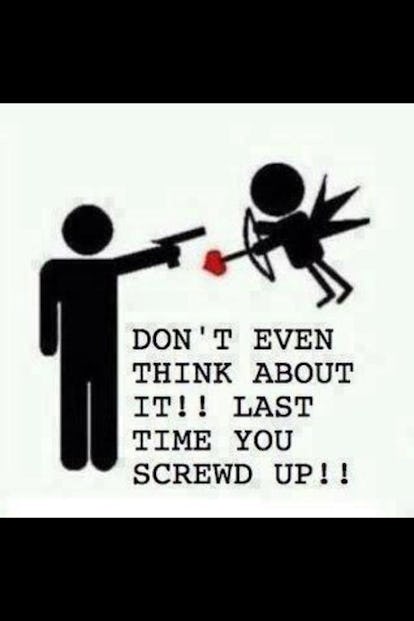 So real, I'll forgive the typo.
Hey, at least there's something to celebrate… WHOOOO!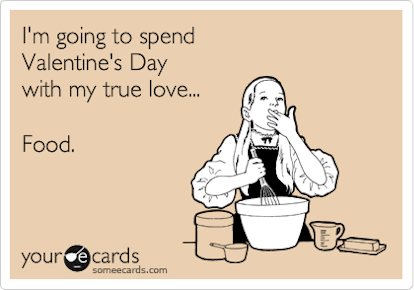 The heart wants what it wants.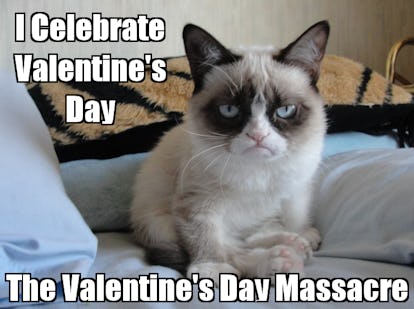 Semantics.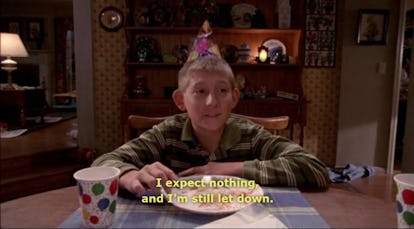 I've literally never felt so understood. How do I get this guy's number???
Aaaaaand this is how I'll be greeting everyone on Saturday. HAPPY VALENTINE'S DAY, SUCKERS.