It's the season of love — a.k.a, Valentine's Day. And you know what that means: it's time to pull out all the stops when it comes to wowing the ones you adore. Of course, there are tons of ways to celebrate Valentine's Day. For some, the holiday is all about cooking up a delicious dinner for two, while for others, the main objective is getting the girls together for a Galentine's Day gathering (virtually, of course!). But no matter how you're celebrating, your festivities could always benefit from the addition of a few heart-shaped foods.
Sure, serving a plate full of heart-shaped pancakes is a great way to get kids into the holiday spirit. But revelers of all ages enjoy funky foods too — and the opportunities for heart-shaped treats are endless. You could make something savory — like a pretzel, pizza, or egg sandwich — or something sweet — like a waffle, cinnamon roll, or brownie. And here's the best part: for most of these recipes, you don't need any special supplies like novelty cake pans or cookie cutters. No matter what you're looking to cook up, we've got you covered with the best heart-shaped foods that are perfect for Valentine's Day breakfast, lunch, or dinner. Many of them even make incredible homemade Valentine's Day gifts for loved ones.
Watercolor Cookies
These pretty-in-pink sugar cookies make the perfect addition to any Valentine's Day goodie bag or candy gram.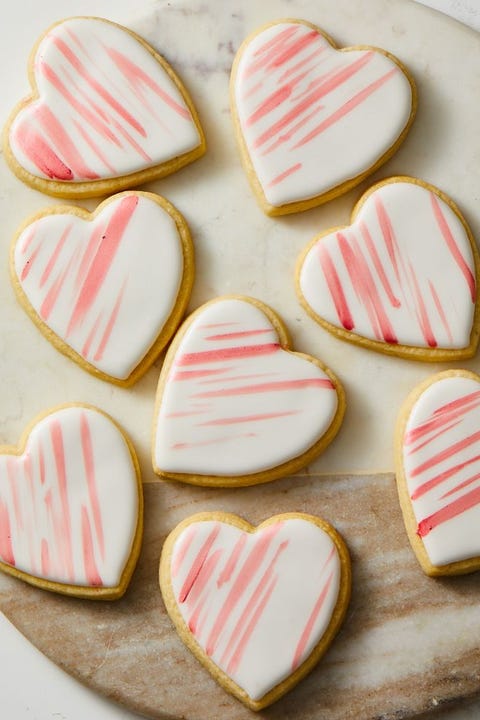 Sprinkle Heart Cake
With just a few strategic cuts, you can turn a circular cake and a square cake into the heart-shaped cake of your dreams. This one comes with a delicious chocolate flavor too.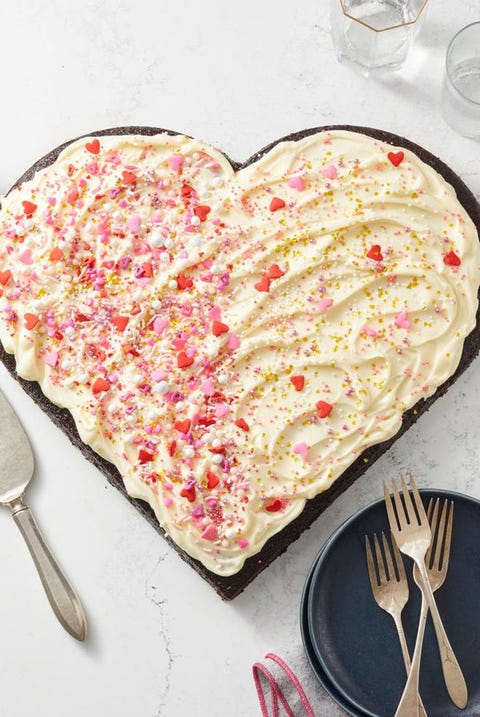 Valentine's Day Brownies
If you're pressed for time, use store-bought ingredients to make these chocolatey treats taste as good as homemade.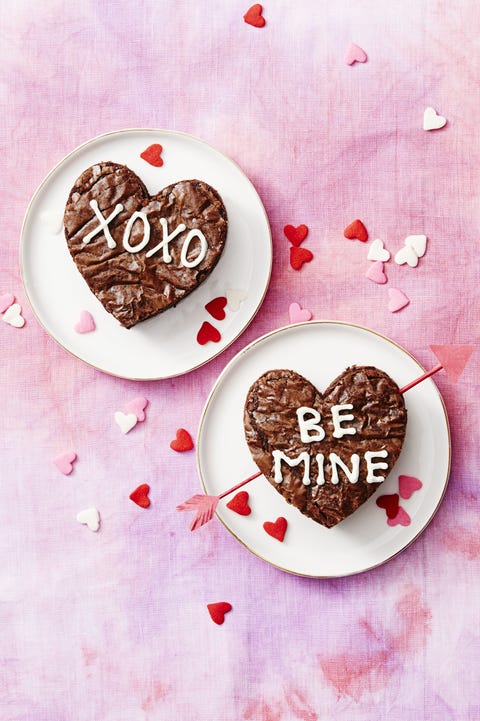 Love Toasts
Breakfast in bed has never looked so sweet thanks to the additional of a heart-shaped cookie cutter, which turns ordinary toast into something so special.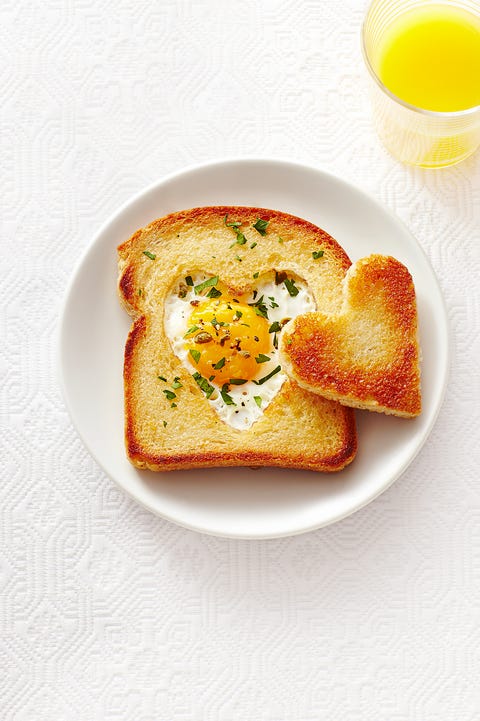 Cookie Bouquets
Fresh flowers lose their sparkle over time. Cookies, on the other hand, just get better and better … until they're gone.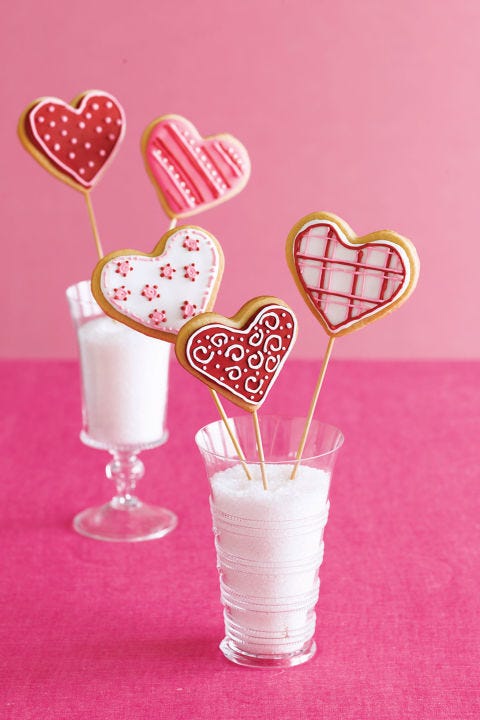 Heart-Shaped Eggs
To make a heart-shaped egg, spray a cookie cutter with cooking spray and place it in your frying pan. Crack an egg inside the cookie cutter and let it cook. If you'd like eggs over easy, remove the cookie cutter and flip the egg.