Heart-Shaped Foods For Valentine's Day
It's the season of love — a.k.a, Valentine's Day. And you know what that means: it's time to pull out all the stops when it comes to wowing the ones you adore. Of course, there are tons of ways to celebrate Valentine's Day. For some, the holiday is all about cooking up a delicious dinner for two, while for others, the main objective is getting the girls together for a Galentine's Day gathering (virtually, of course!). But no matter how you're celebrating, your festivities could always benefit from the addition of a few heart-shaped foods.
Sure, serving a plate full of heart-shaped pancakes is a great way to get kids into the holiday spirit. But revelers of all ages enjoy funky foods too — and the opportunities for heart-shaped treats are endless. You could make something savory — like a pretzel, pizza, or egg sandwich — or something sweet — like a waffle, cinnamon roll, or brownie. And here's the best part: for most of these recipes, you don't need any special supplies like novelty cake pans or cookie cutters. No matter what you're looking to cook up, we've got you covered with the best heart-shaped foods that are perfect for Valentine's Day breakfast, lunch, or dinner. Many of them even make incredible homemade Valentine's Day gifts for loved ones.
Heart-Shaped Pretzel
A rom-com + a salty snack (and maybe a cookie or two) = the perfect date night.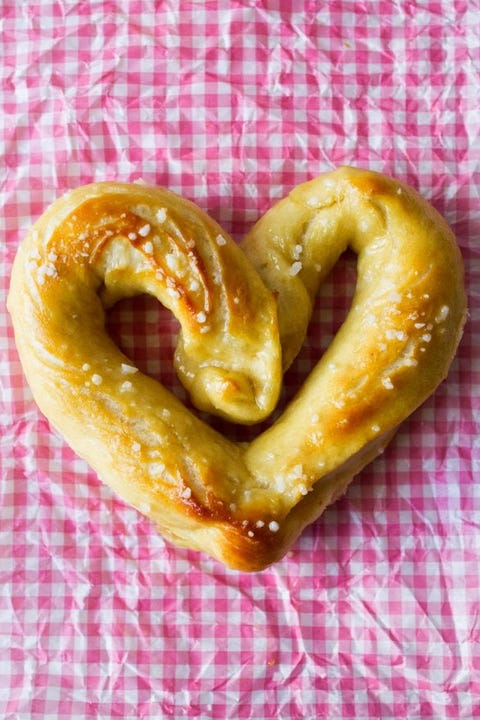 Heart Cookie Pops
Pop a cookie on a stick and drizzle it with the good stuff (a.k.a. lots and lots of chocolate)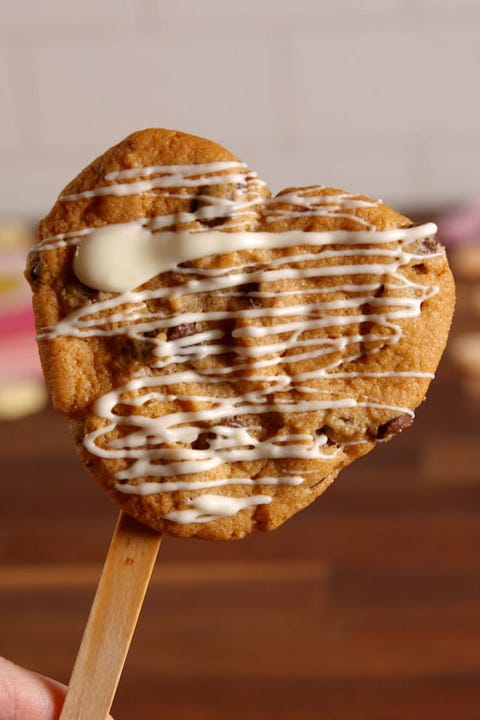 Heart-Shaped Pancakes
They might be pancakes, but this recipe is easy as pie. All you need is a cookie cutter to create the heart shape.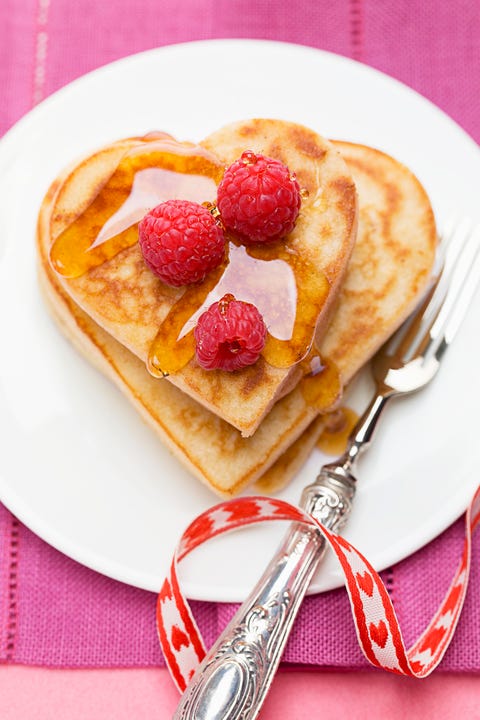 Truffle Box Cake
Top this heart-shaped cake with your favorite (or your beau's favorite) chocolates. It's truly a gift within itself.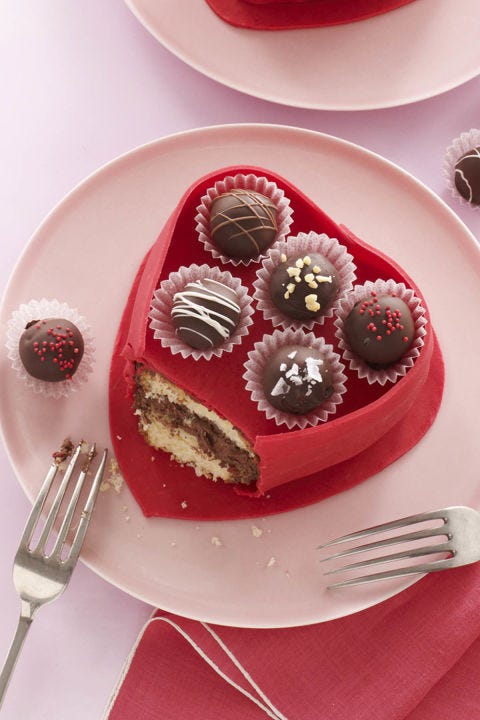 Heart Shaped Raspberry Rolls
That Nutella drizzle, though. And the best part is, you make the entire dish from scratch in just an hour.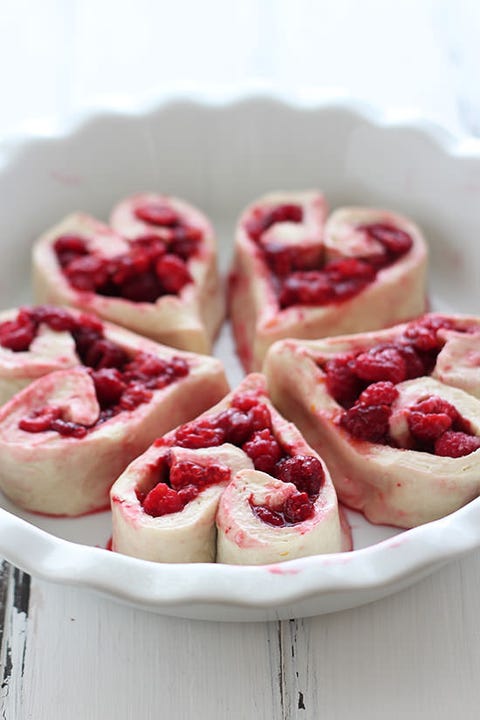 Watercolor Rose Sugar Cookies
Hey crafty folks, try your hand at these rosy treats!