Valentine's Day is all about expressing love. And what better way to do that than through a homemade craft project? We rounded up an array of Valentine's Day handprint crafts that turn prints or tracings into precious keepsakes that you'll want to hang onto forever.
And it's not just hands: Turn little feet, toes, and fingertips into personal crafts like cards, decorations, gifts, and more. Most of these projects are budget-friendly and a snap to make (even with youngest of kids), and use simple materials you probably already have around the house. So gather your supplies and try your, ahem, hand at these Valentine's Day handprint, fingerprint, and footprint craft ideas.
Handprint Valentine
To make this handprint Valentine card, fold paper before tracing a handprint along the crease. Cut around the print and open to fill with your own special greeting.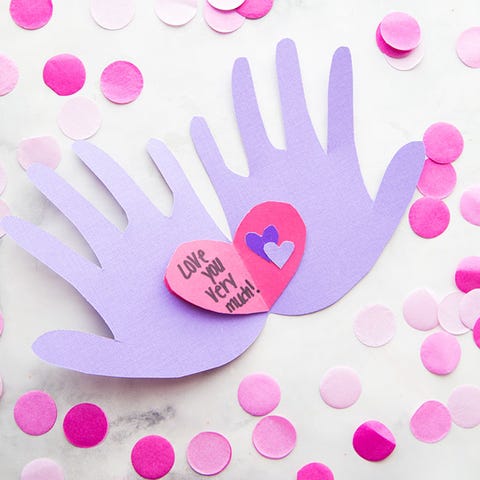 Valentine Heart Fingerprint Tree
This easy and cheerful fingerprint tree craft works equally well as holiday decor for hanging, and as a Valentine card for sharing. Use red and pink ink pads to stamp fingerprint "leaves" on tree branches drawn with black marker.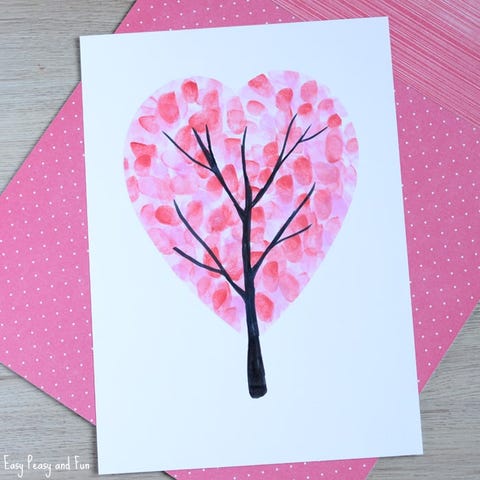 Footprint Ladybug Craft
Painted feet transform into ladybug wings in this project for little ones. Finish the look with heart-shaped stamps.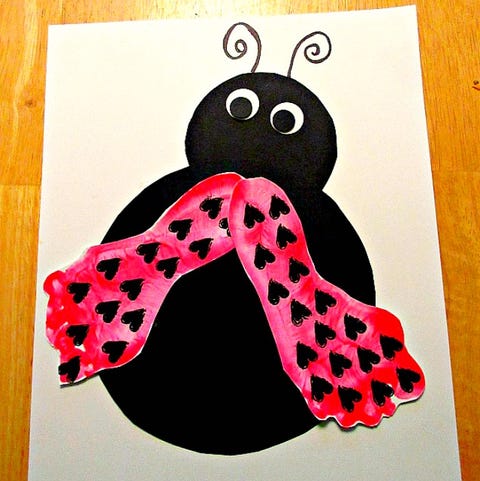 Handprint Popup Card
In this version of the handprint popup card, an accordion-folded strip of colored paper displays a heart that seems to do a little happy dance when the recipient opens it.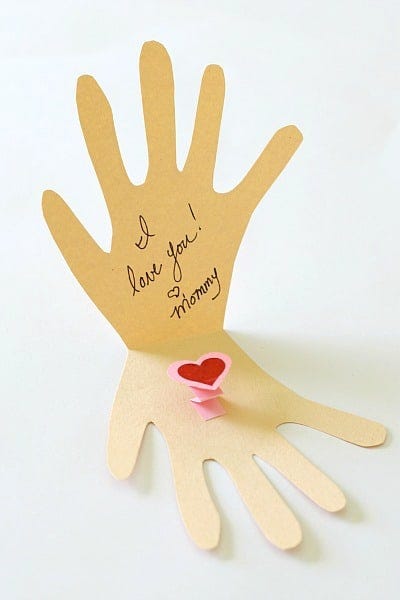 Handprint Bouquet
Who wouldn't love to receive this adorable bouquet for Valentine's Day? Make it with a handprint from each child in a family, labeling each "bloom" with the corresponding name and age.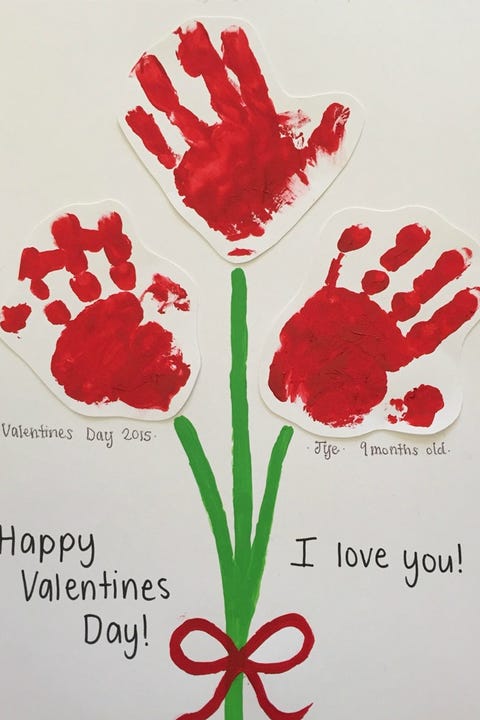 Fingerprint Heart Printable Valentine
Get all the credit for the DIY… with an assist from a free printable! Press two overlapping fingerprints onto these sweet printable cards to give them your own personalized heart-shaped stamp.