Halloween Tree Decorations
Halloween Tree Decorations: If you're the kind of hostess who hangs up her Halloween decorations before the first leaf falls, you're probably well aware of the tree trend for October 31. You might be a bit unsure at first, but do not worry about it. On Instagram, we found all the inspiration you'll need to create your own Halloween Christmas trees. This year, don't just decorate for trick-or-treaters. Let your children help you decorate the family's new Halloween tree and fill your home with the colors of the season.
Take a look at a few of our favorite spooky designs:
Pink adds a fun pop of color to this tree, and it fits right in with the room's original aesthetic. Also, Pumpkins tied into the Halloween decor.
Disney fans should pay attention! Check out this Mickey Mouse-themed Halloween tree. With orange pumpkins and pom-poms mixed with ghosts, the tree is lighthearted and still festive.
They're so aesthetically pleasing that you almost forget they're Halloween trees. Trick-or-treat banners and jack-o-lantern buckets hanging from the trees make a cheeky display while remaining classic.
There are so many ways to decorate a Halloween tree, from multi-colored and bright to Disney-themed and fantastically autumnal.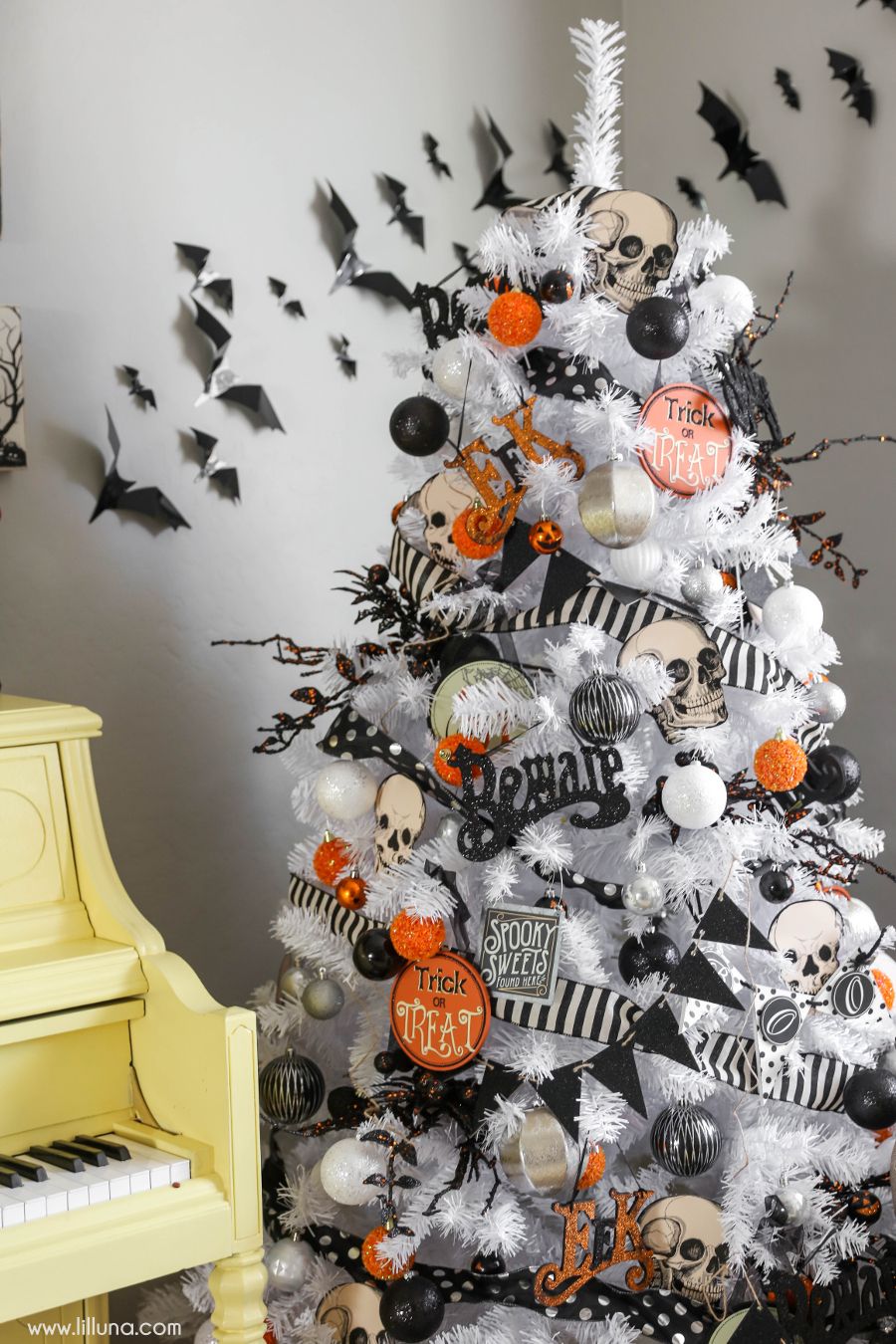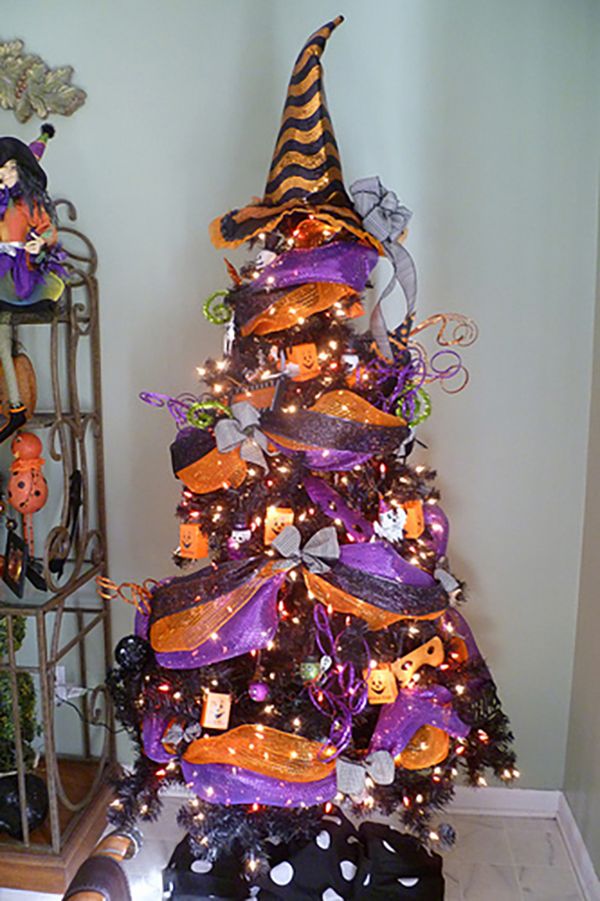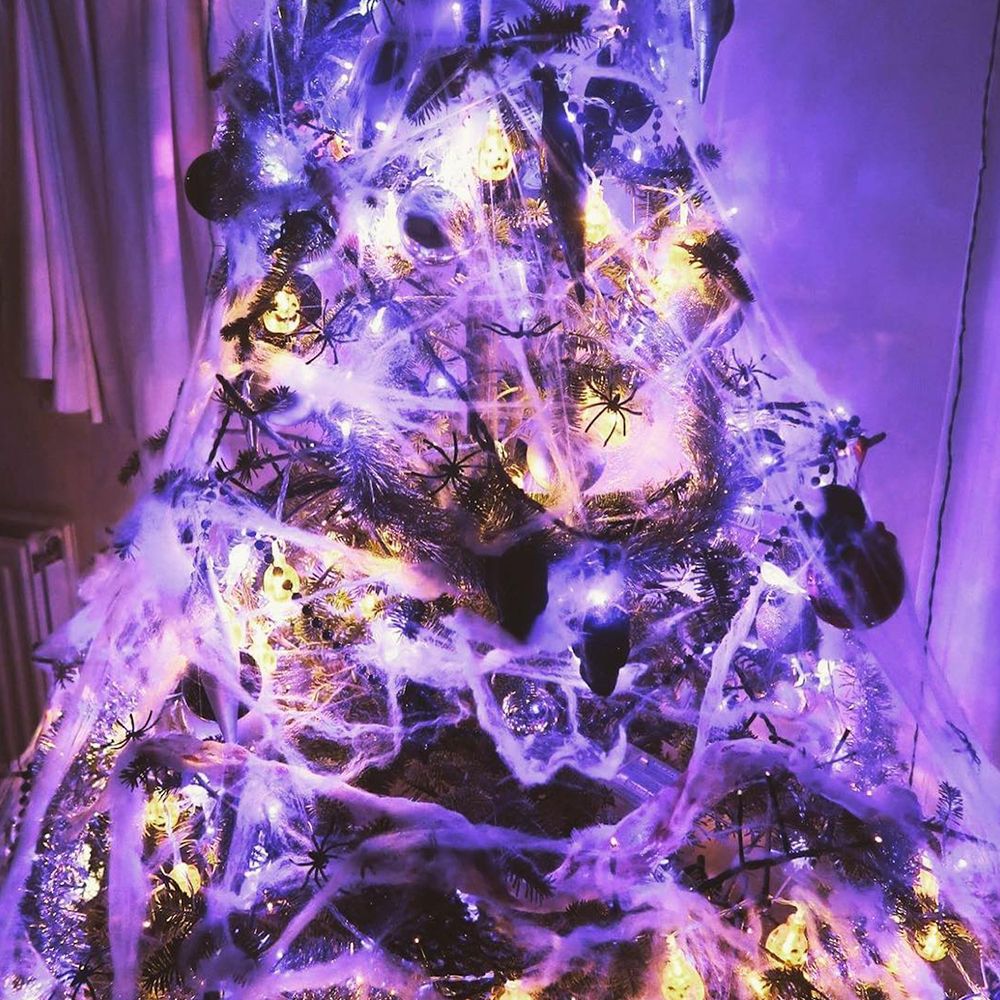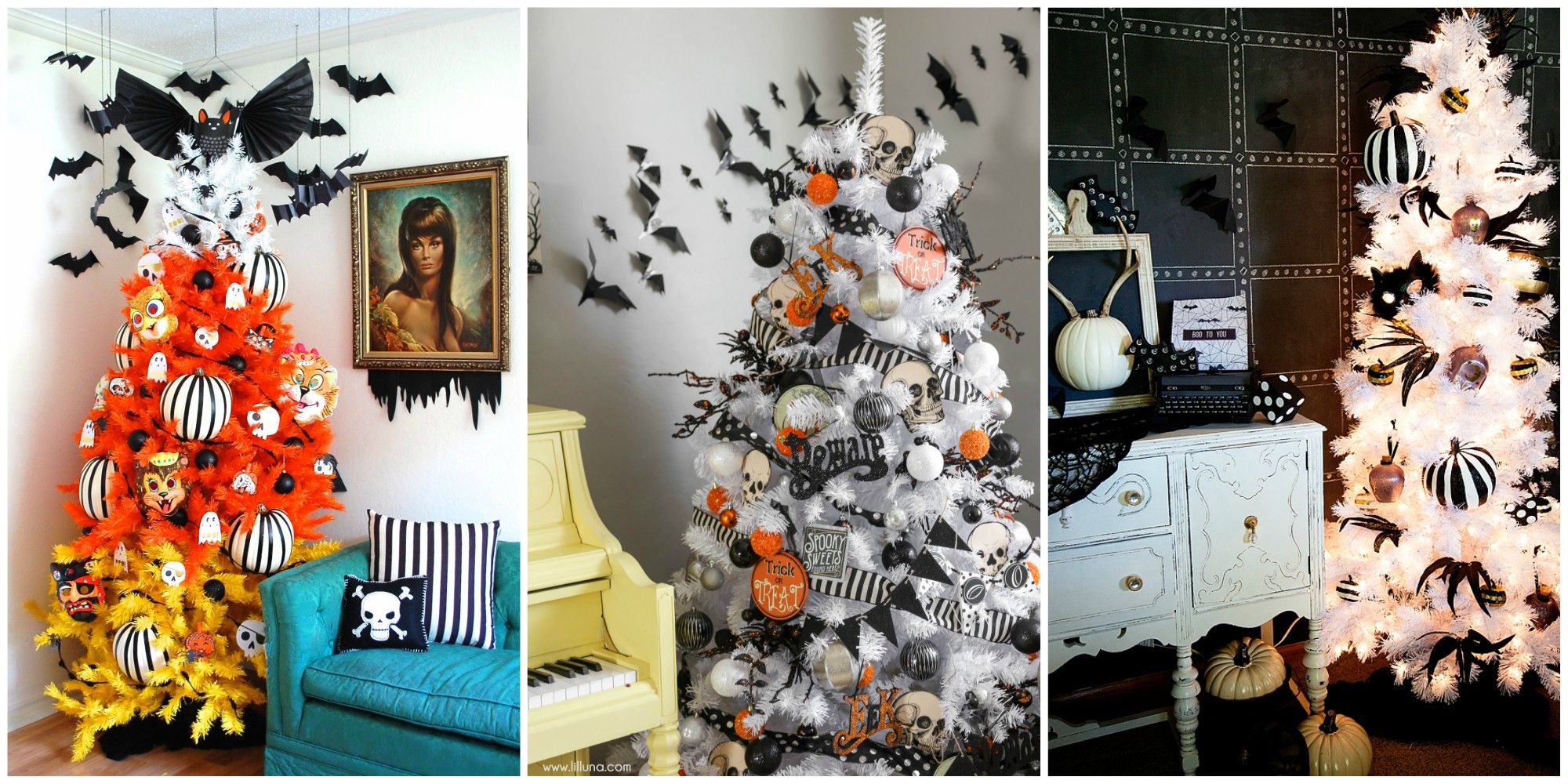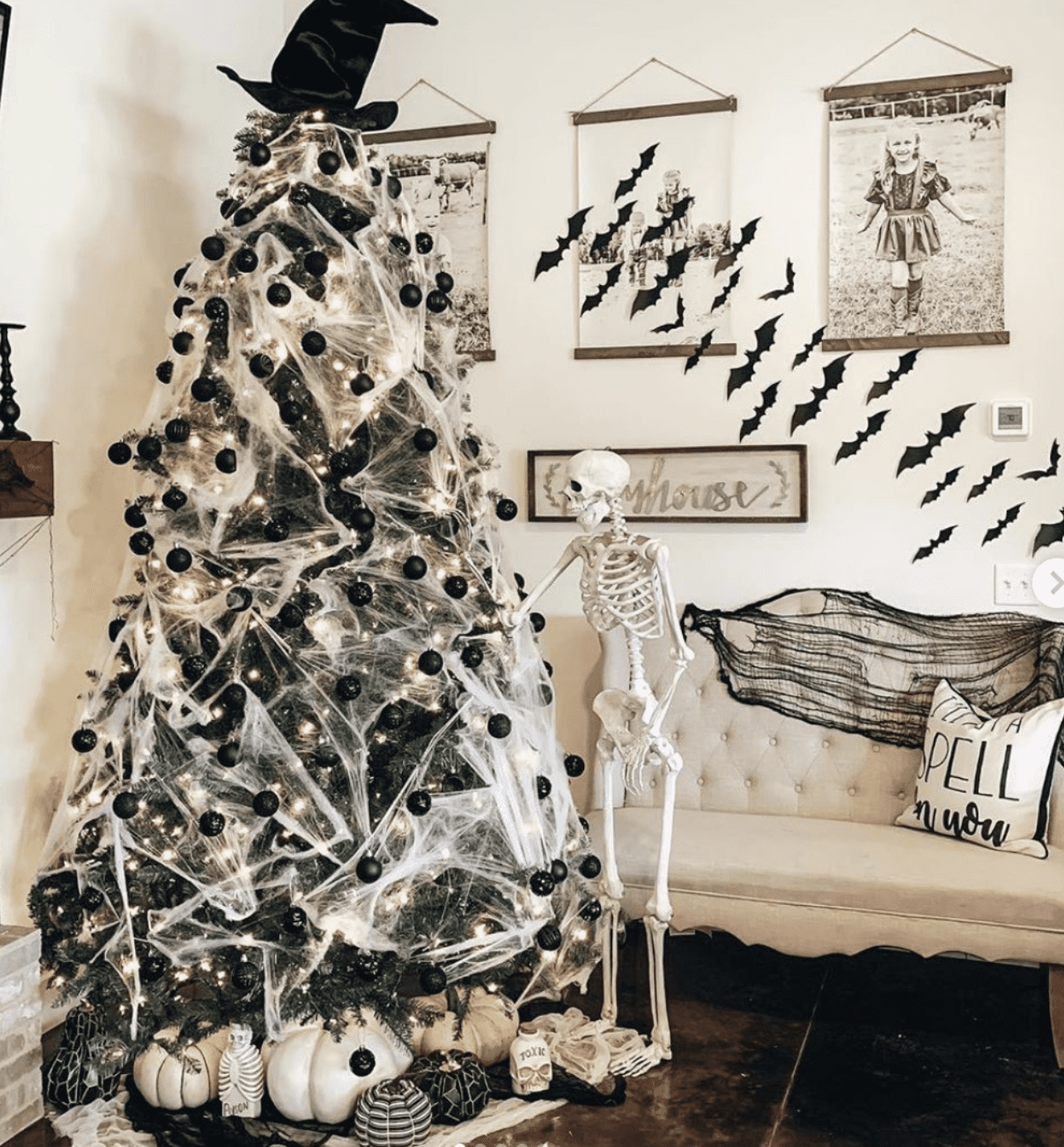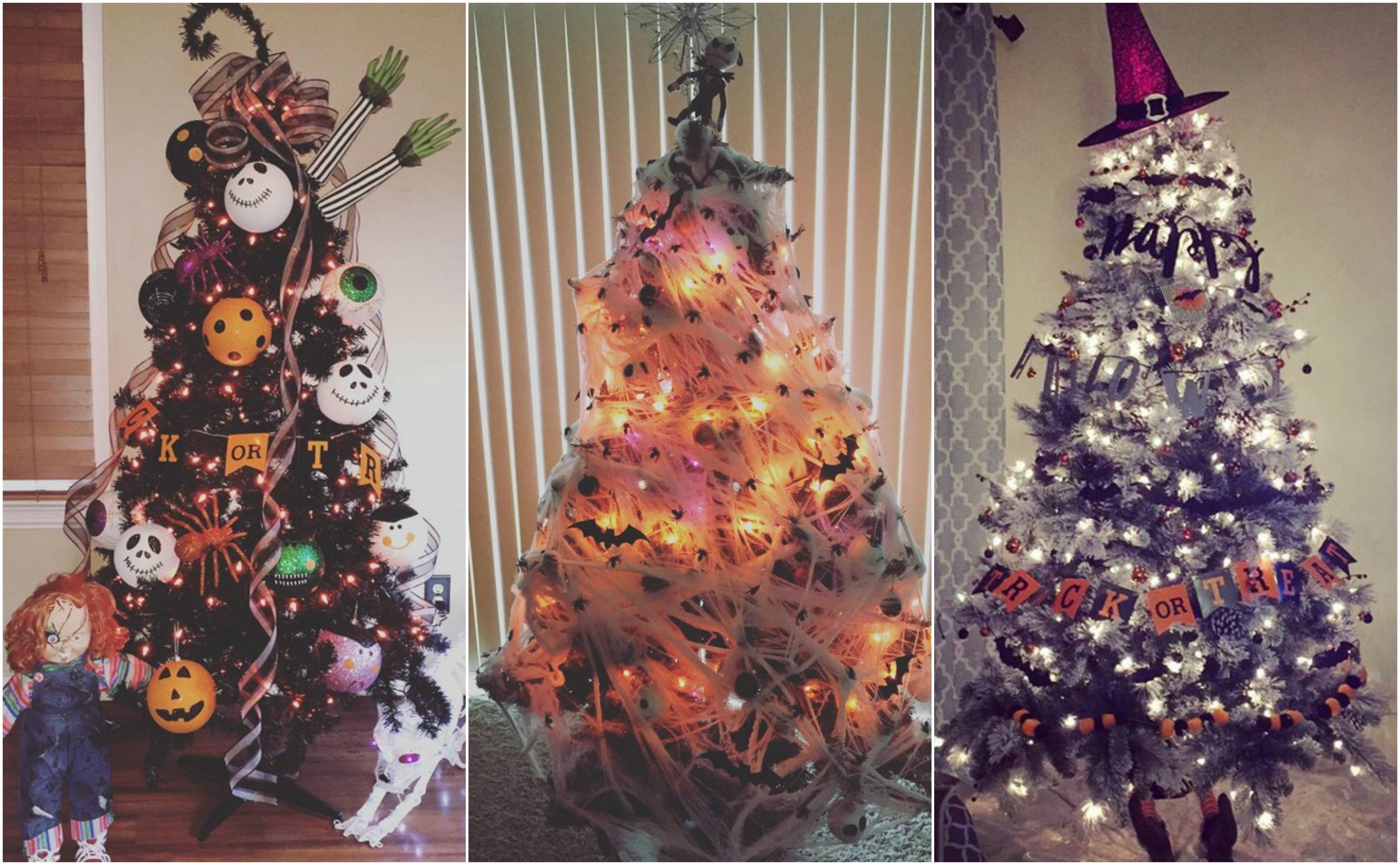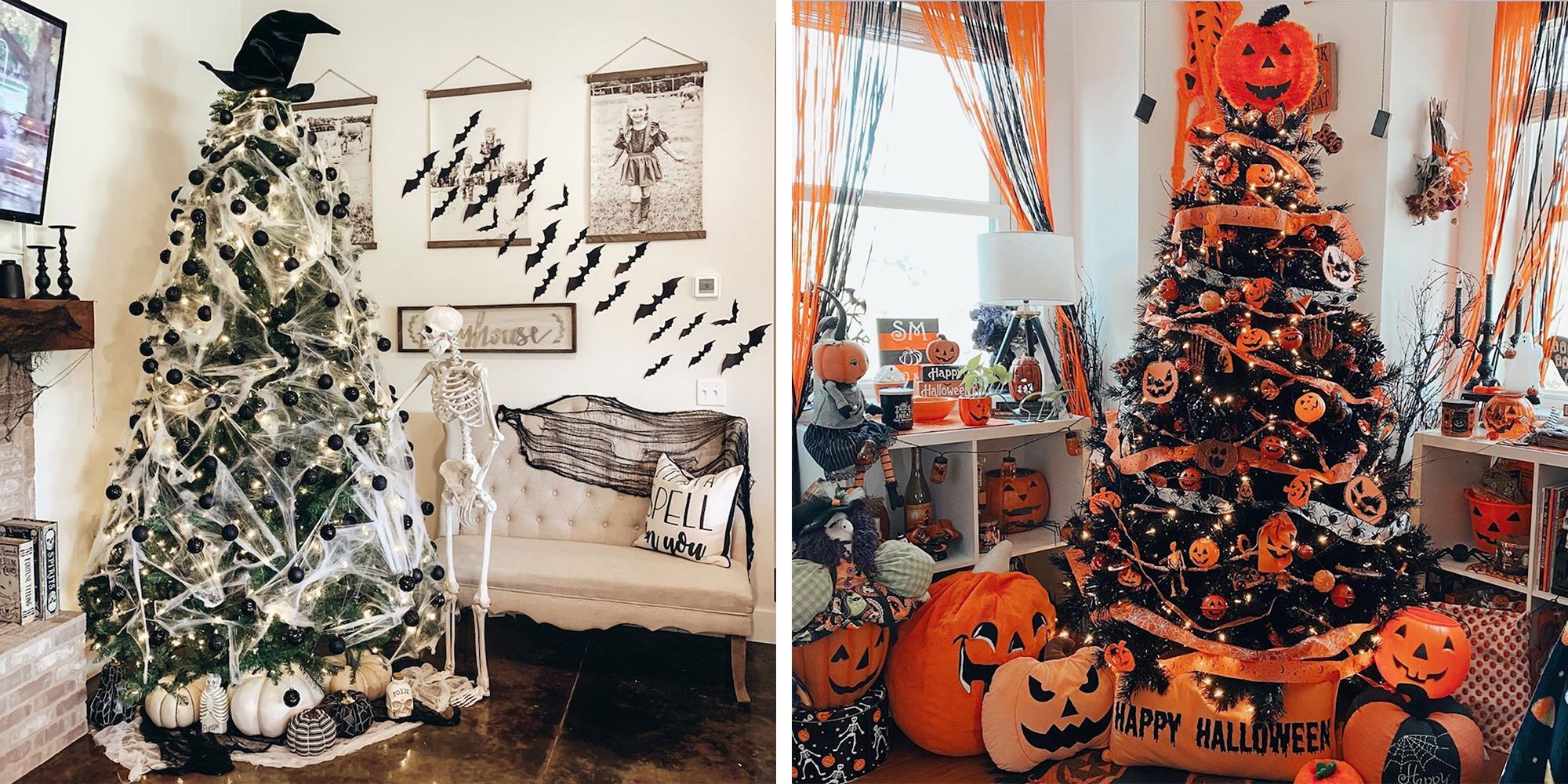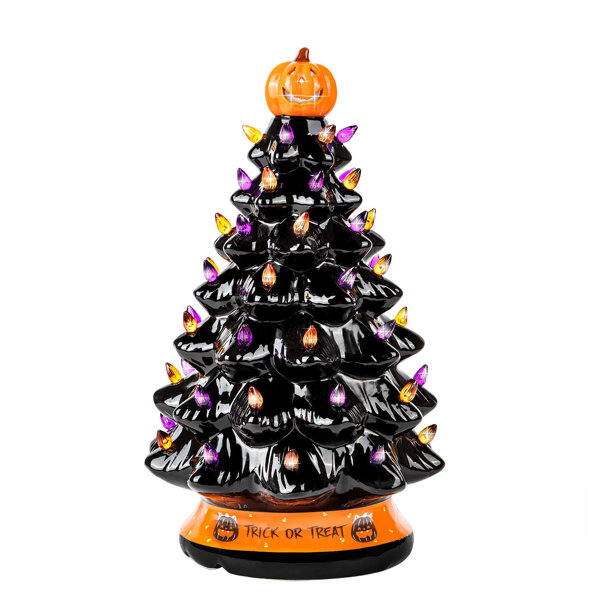 You can decorate your Halloween tree with faux pumpkins, candy corn garlands, spooky witch hats, or even Mickey Mouse decorations. We've included some ideas for Halloween tree decorations below so you can plan your display. When you have gathered all your supplies, start with the lights, and then arrange the heavier ornaments before adding the smaller ones. Then, add your garland or ribbon, and you are ready to impress your guests this fall. Decorate your entire home in spooky style with decorations to fit every budget and taste. You'll even find holiday decoration ideas to display throughout the house.