Halloween Ideas during Covid Who would have thought social distancing recommendations that first came about in March would still be in effect in October? However, given the ongoing coronavirus pandemic, you'll have to take some precautions to make sure your Halloween is safe. But, just because you'll need to put some more thought into this year's spooky celebrations, doesn't mean they need to be any less fun. Here you'll find our favorite (safe) ideas for your quarantine Halloween. From a movie night to outdoor outings, it's time to get planning.
Watch a Spooky Movie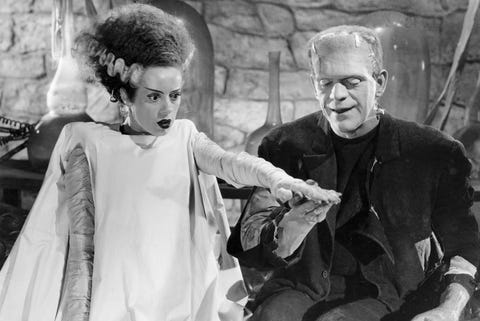 There's certainly no shortage of Halloween movies. From family friendly classics (Hocus Pocus, Casper) to horror flicks (Halloween, Silence of the Lambs), there's something in the Halloween œuvre for everyone. Swap your popcorn for candy corn and let the movie marathon begin.
Visit a Pumpkin Patch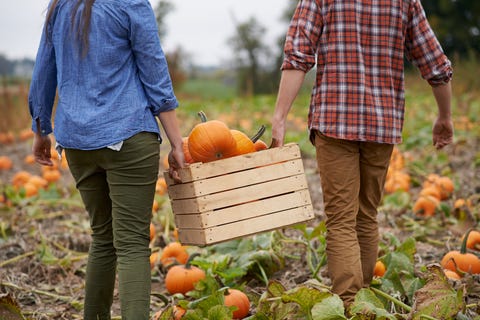 Already a great autumnal outdoor activity, many pumpkin patches, apple orchards, and farms are implementing social distancing protocols for their visitors. Make sure to grab some apple cider while you're there.
Carve Jack-O'-Lanterns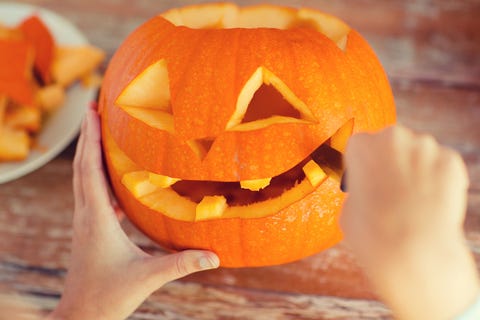 Once you're done picking the pumpkins, it's obviously time to carve. Whether you're aiming for a classic jack-o'-lantern face or a more original design, pumpkin carving is the perfect activity to do outdoors, distanced from friends or with kids at home.
Decorate Your House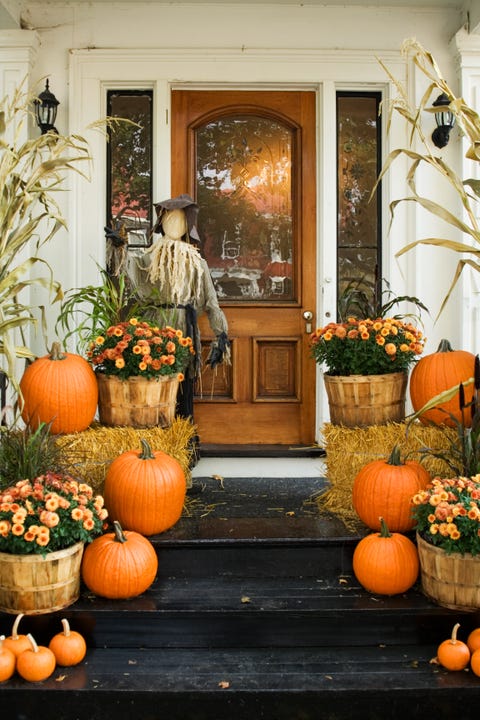 Choose either a cute or ~spooky~ aesthetic and then fashion your digs appropriately. Grab a scarecrow, decorative gourds, and maybe even some hay to elevate your porch.
Take a Drive or Hike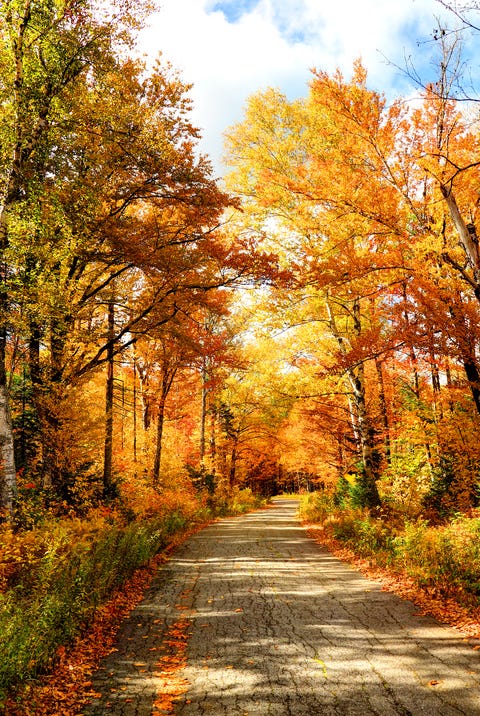 In many areas, October also brings stunning fall foliage. A perfect way to embrace the season is to drive and observe the changing leaves. Better yet, get outside and fully immerse yourself in autumn with a nature hike.
Bake Some Sweet Treats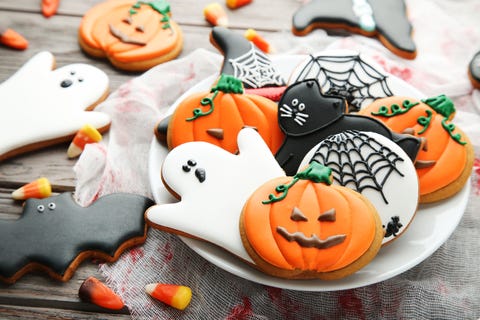 Who says Halloween is all about the candy? This is the perfect time to get creative with your baking. Decorate some spooky cookies or build a (haunted) gingerbread house. You'll have both an activity and a yummy dessert.
Host a Zoom Halloween Party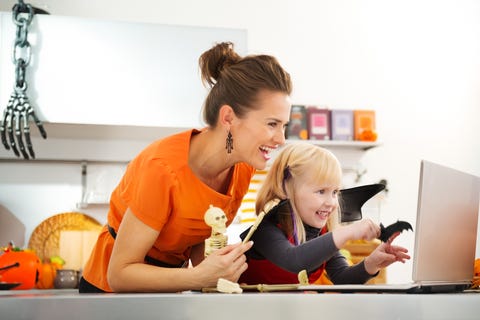 If you can't physically attend a Halloween party this year, don't forgo celebrating. Get a group of friends together and plan a time for you all to dress up, catch up, and enjoy. Costumes mandatory (at least from the waist up).
Stir Up a Spooky Cocktail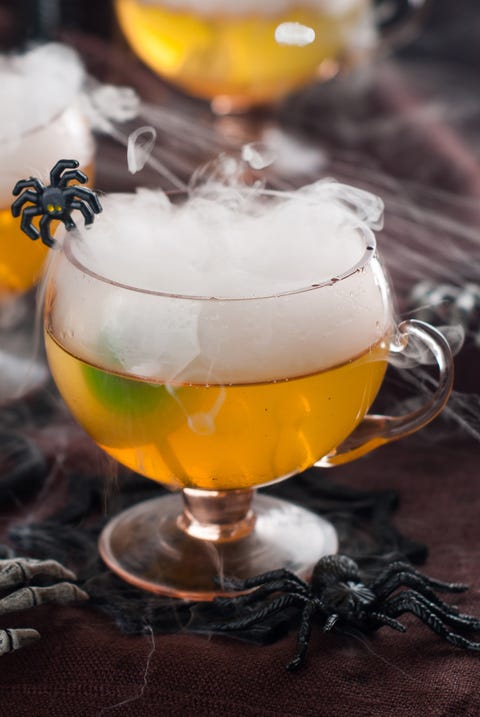 Fetch the dry ice and grab the tequila—time to make some on-theme drinks. And for the little ones? A Halloween mocktail is sure to excite.
Craft a Halloween Playlist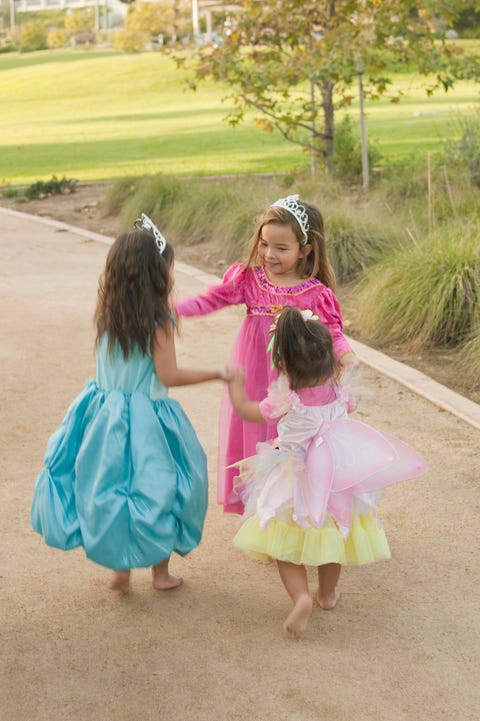 There are more Halloween-themed tunes than you'd expect. There's the age-old classic "The Monster Mash," along with more modern interpretations like "Heads Will Roll" and "She Wolf." So, build a playlist curated to your tastes and let the costumed dance party begin.
Decorate Themed Face Masks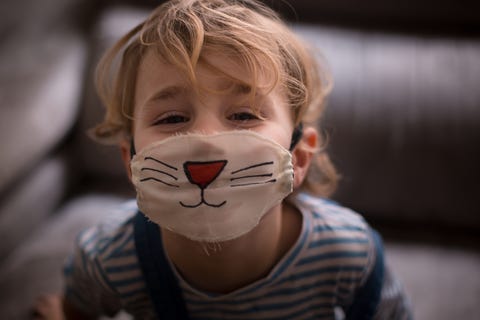 There is perhaps no more "2020" Halloween activity than decorating a face mask. Whether you're doing it for yourself or with your kids, make your mask match your costume or have it be a costume in itself. Some ideas include animal faces, creepy grins, or a pumpkin pattern, but feel free to get creative.