Halloween Bulletin Boards: It's trick or treat time! Halloween is almost here, so it's time to create spooky bulletin boards and doors for your classroom. With help from some of our favorite Instagram teachers, we compiled a few of our favorite ideas. Additionally, check out our owl-themed bulletin board and our fall bulletin board!
Fall is here, and pumpkin spice is in the air! For all of the teachers returning to in-personal learning, it's time to take a break from your everyday teaching (and COVID-19) worries and make some cosy bulletin boards for your students and classroom.
Below, you'll find our favorite ideas for Thanksgiving, Halloween, and Autumn. Check them out!
1. Welcome To Our (crazy) Pumpkin Patch
Have students each create their own silly-faced pumpkin (and do the same with turkeys during Thanksgiving, "welcome to our flock")!
2. The S'more You Read…
Because who doesn't love a cozy fall bonfire?
3. Look Who's Hiding in the Leaves
Take photos of each kid in your homeroom individually, so they can maintain social distancing.
4. I Put a Spell on You…
…and now you're in my class!  Add your own twists- give the witch a tulle skirt, put kid's pictures on the bubbles.
5. Give Thanks
A powerful quote with a super cute background, what more do you need?
6. Come Hang With Us
Have each student create their own spooky spider for your class web.
7. A Harvest of Good Reading
Let each student pick their favorite books to go in the barrels!
8. Trick-or-Pete
Any Pete the Cat lovers? This is the bulletin board for you.
9. Happy Fallidays!
With the cutest little handprint leaves.
10. Cutest Pumpkins in the Patch
Have each student personalize the pumpkin with their name to add to the patch.
11. Fall into Learning
For an aesthetic fall classroom.
12. FRANKLY, I love…
…books, science, math, history, your class- anything!
13. We're Wrapped Up in Learning
The most creative AND easy!
14. Thankful for My Pumpkins
You could even put children's names or cut out photos on the pumpkins.
15. The Nightmare Before Midterms
The awesomeness pretty much speaks for itself on this one…
16. 30 Days of Thankfulness
Have each student write what they are thankful for and uncover & read one each day!
17. I See You
Add words like, "in this class, you're never alone," or leave it blank and spooky.
18. A Thankful Heart
You could even have each student's name on a feather instead.
19. Who's Hiding in the Pumpkin Patch?
Place each student's name on the outside (or have them draw a jack-o-lantern face) and put their photo inside!
20. Come in My Pretties
Who doesn't love a spooky door?!
1. Focus on spooktacular reading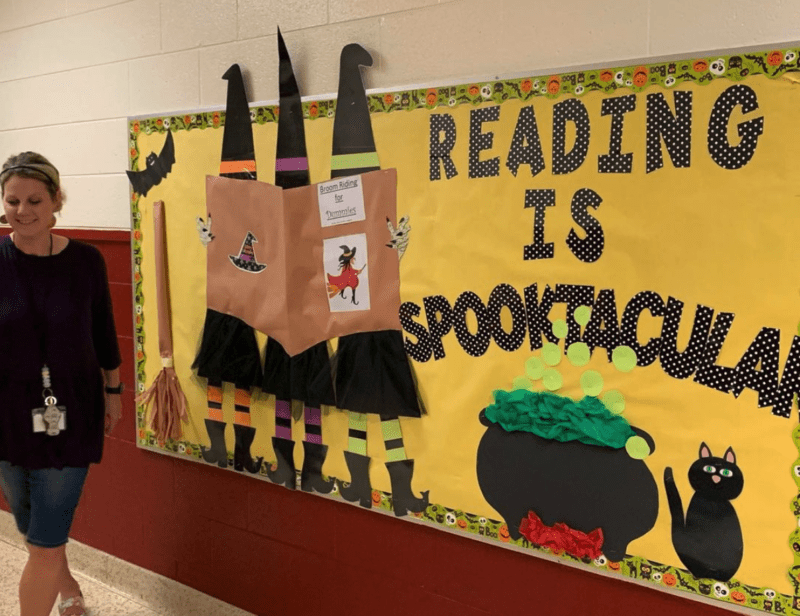 Source: @lindseynstapleton
2. Combine Halloween and science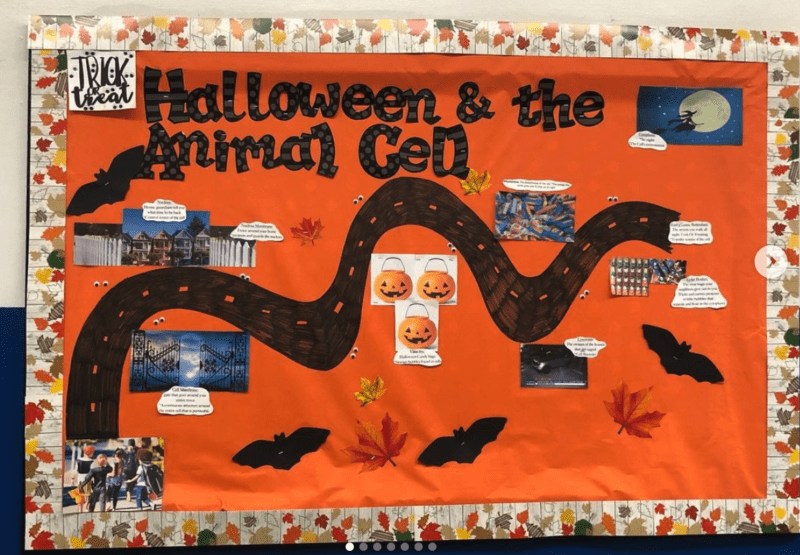 Source: luckytoteach
3. Celebrate your bookish bats!
Source: @thedesignerteacher
4. Get batty for your grade

Source: A Cupcake for the Teacher
5. Mummify your door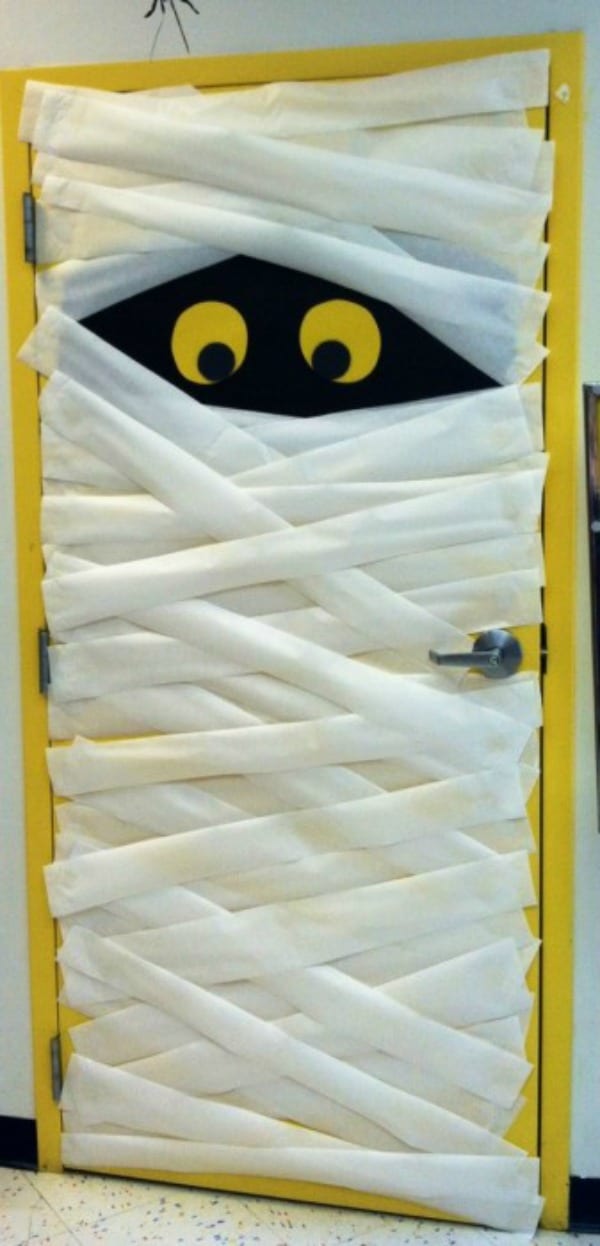 Source: My Classroom Ideas
6. Do the Monster Mash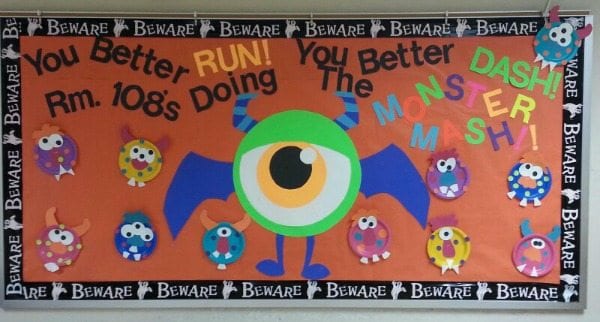 Source: Room 108
7. Celebrate Ghostbusters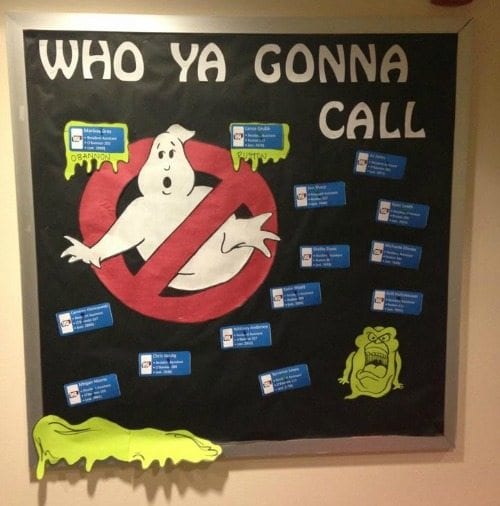 Source: Unknown
8. Add cute monsters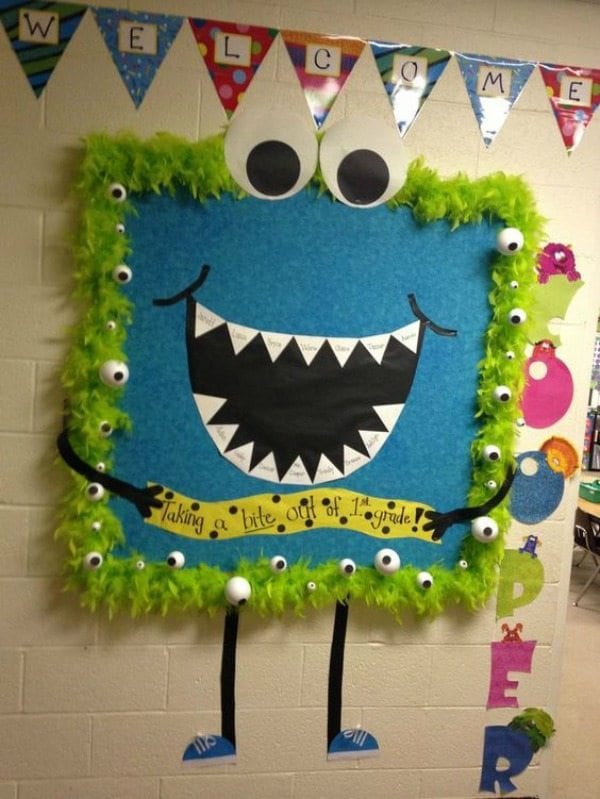 Source: Unknown
9. Adorn your door with Frankenstein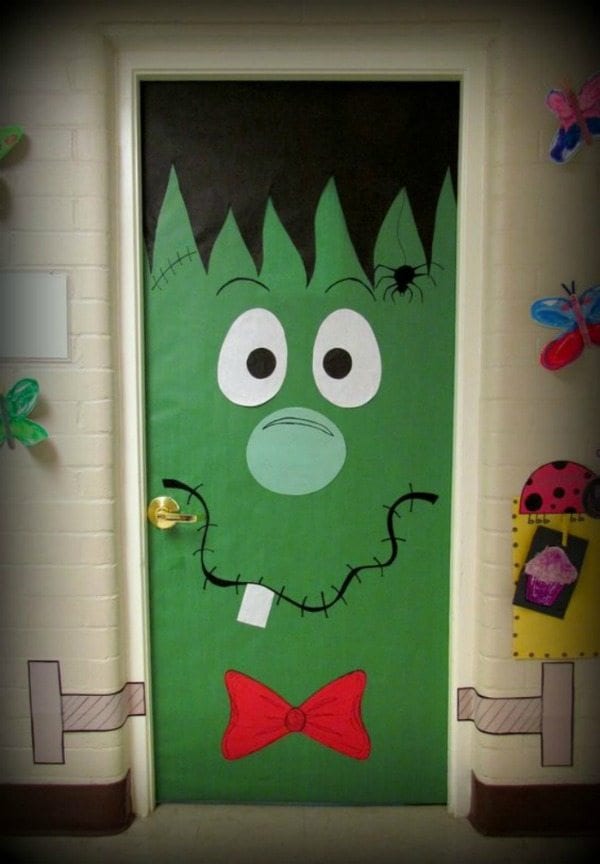 Source: Imagenes Educativas
10. Showcase your little monsters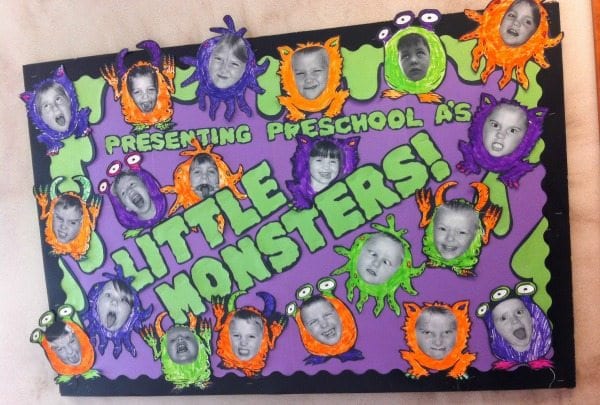 Source: Unknown
11. Celebrate your witchy-y side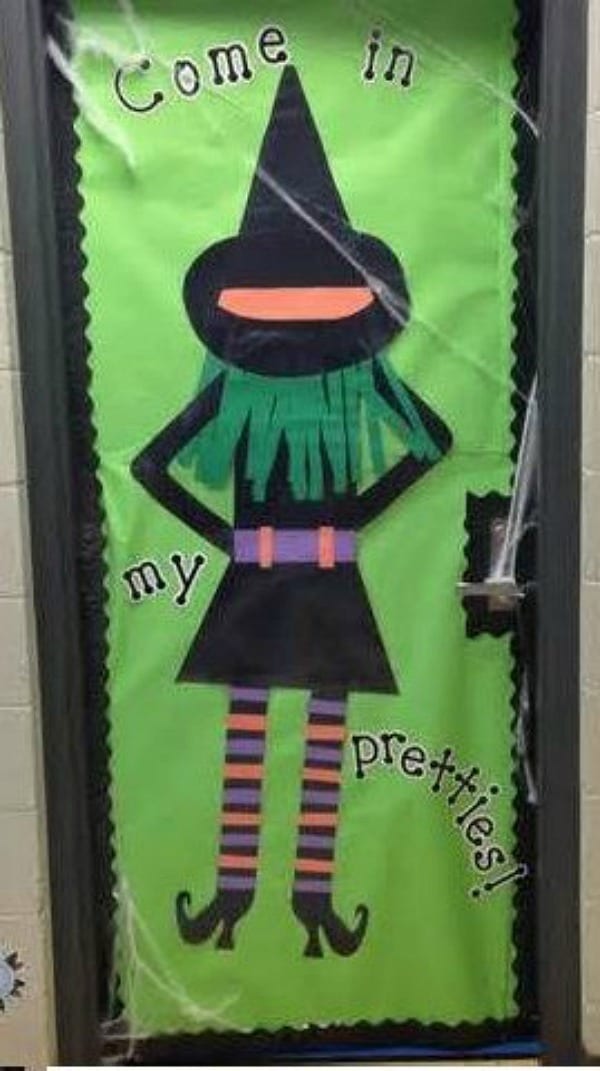 Source: Crafty Morning
12. Incorporate spooky eyes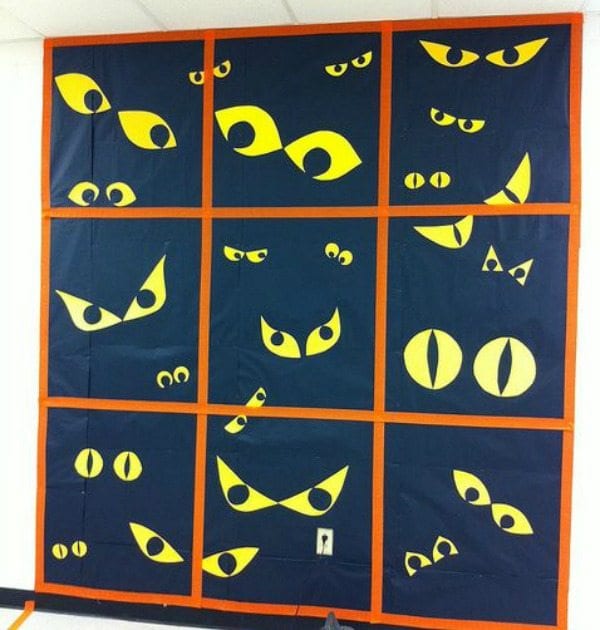 Source: Enokson
13. Create a Spooktacular village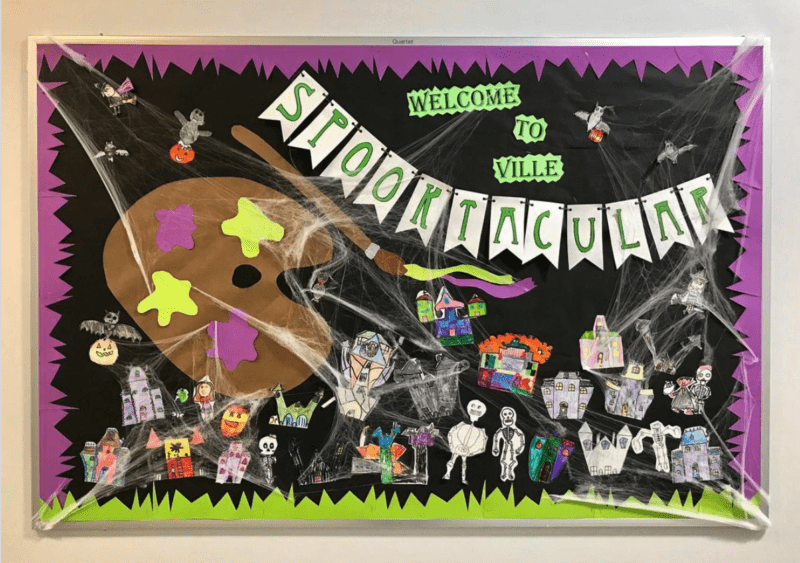 Source: @g.l.beans
14. Add candy corn art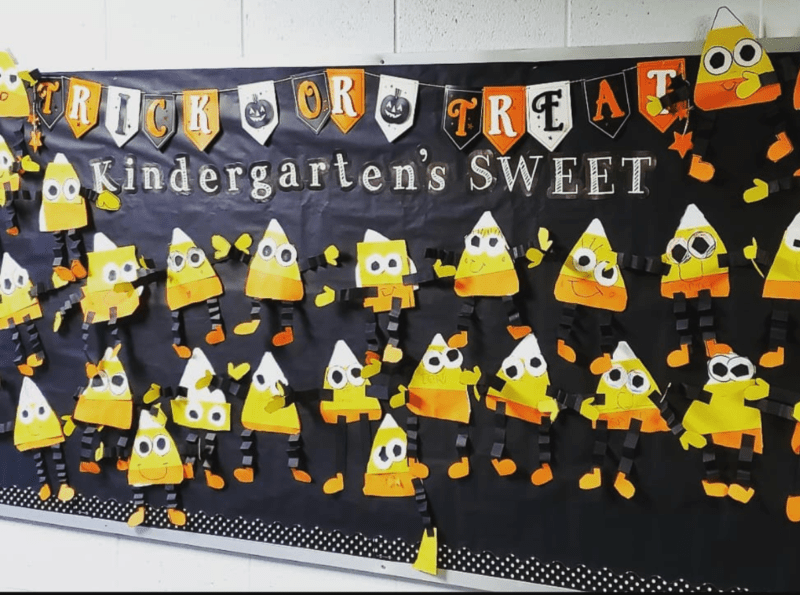 Source: @hollymarie195
15. Create a web of good books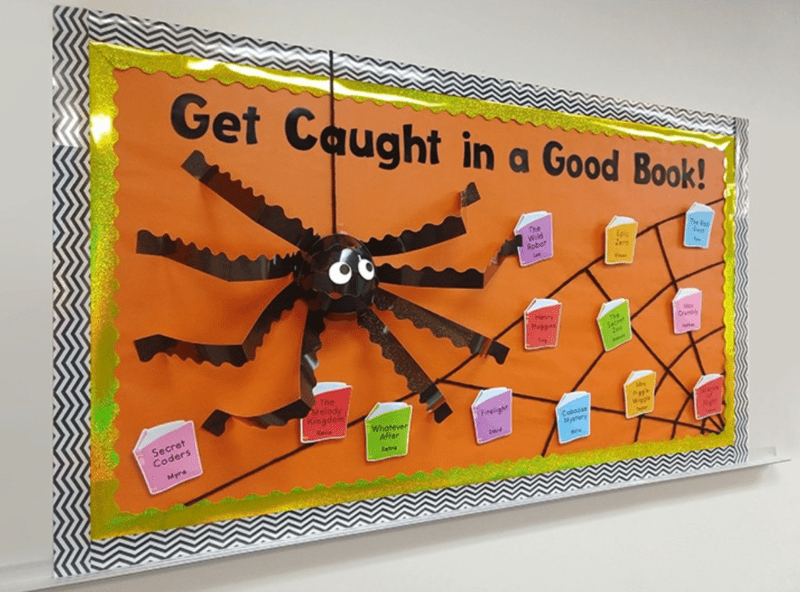 Source: @trendenterprises
16. Incorporate Anti-Bullying month and choose kindness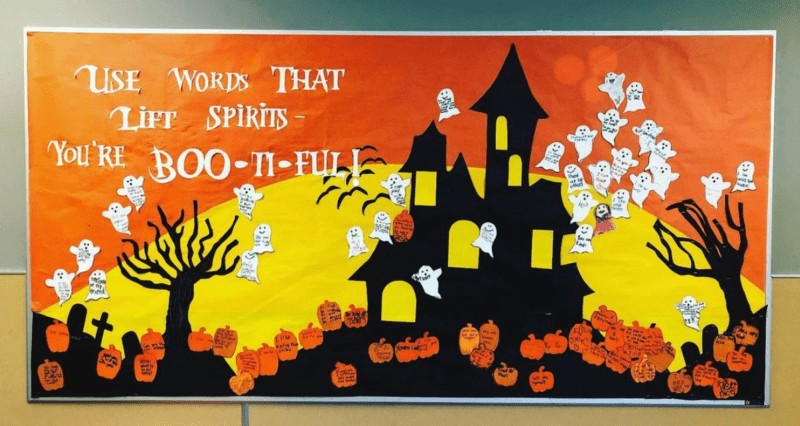 Source: @kennedyart81
17. Display adorable Frankenstein art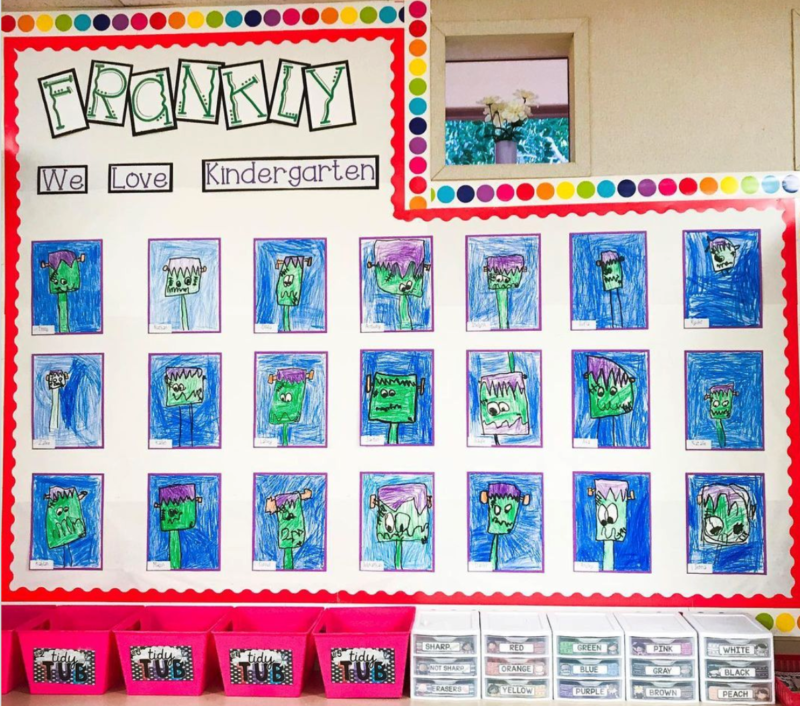 Source: @itsallgoodwithmisshood
18. Spiderwebs, ghosts, and spiders, oh my!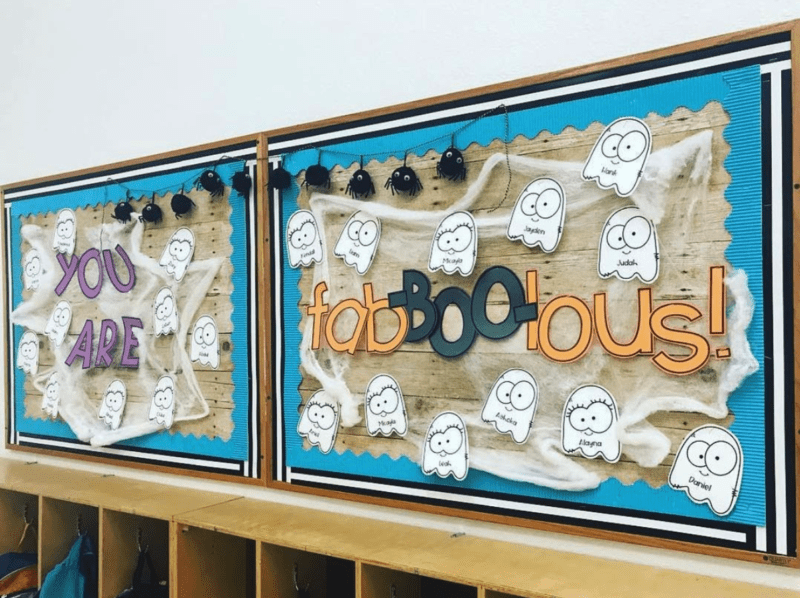 Source: @applesandabcs
19. Create an adorable pumpkin patch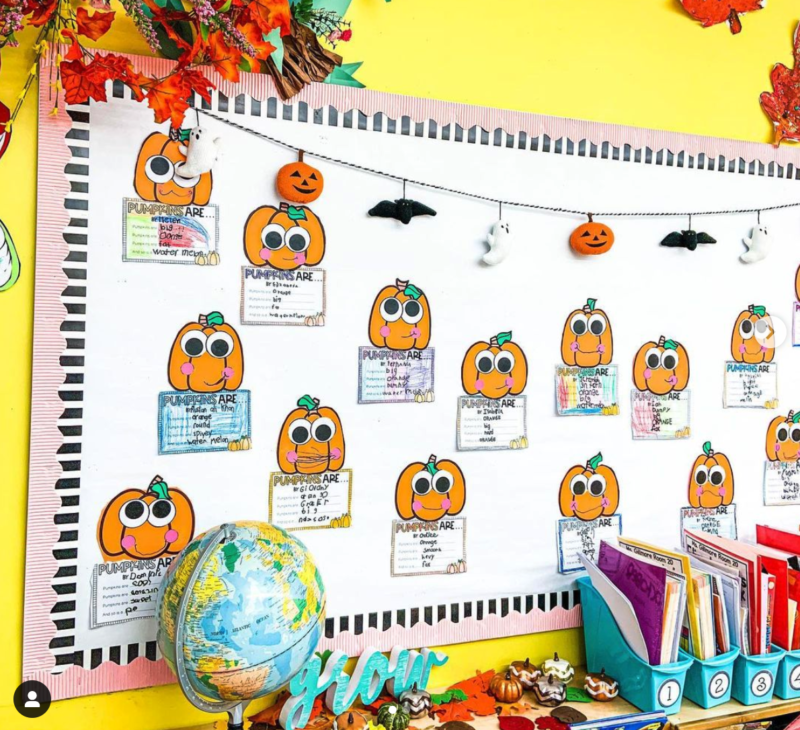 Source: @glitterandhummus
20. Read more BOOks!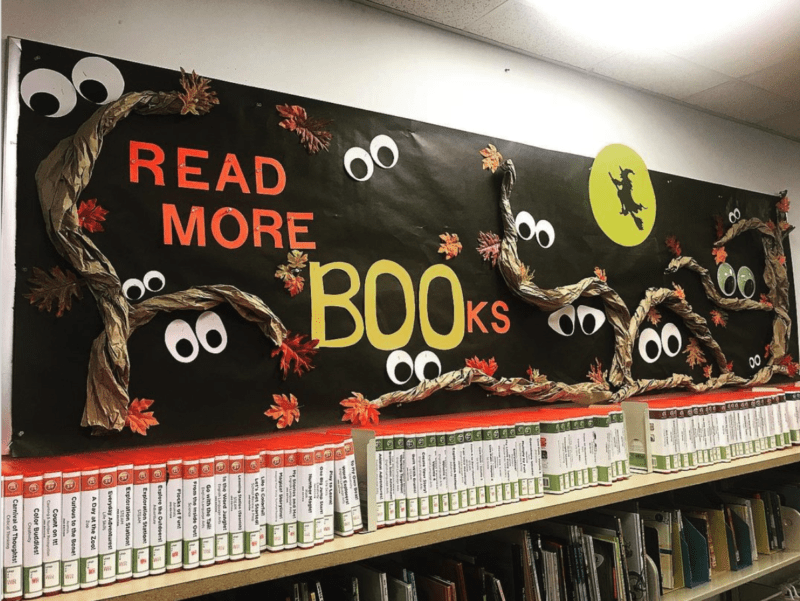 Source: @debrowand
21. Frankly this class is sweet!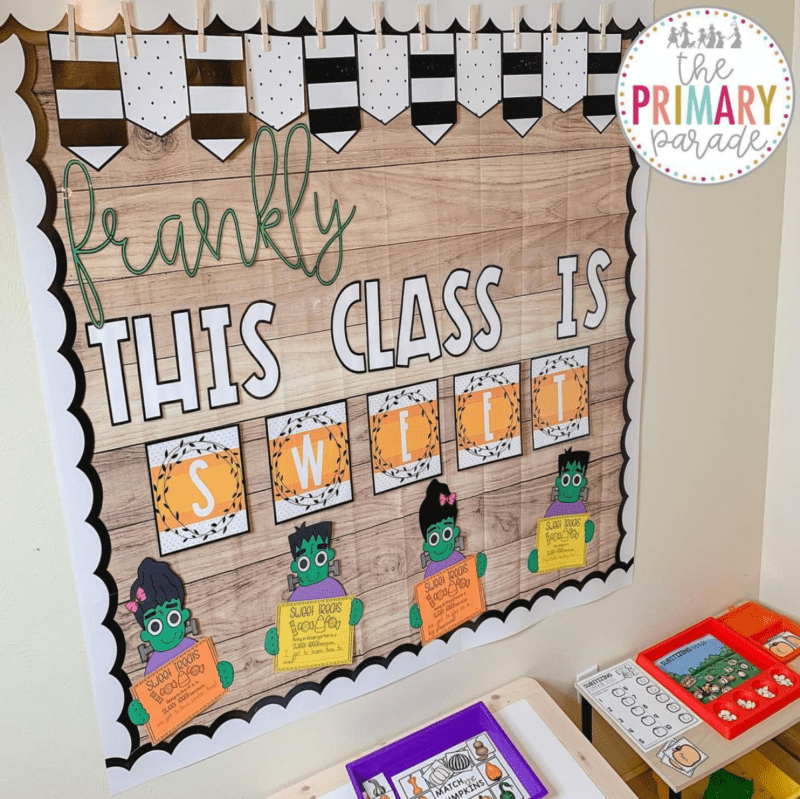 Source: @theprimaryparade
22. Make a tangled web of math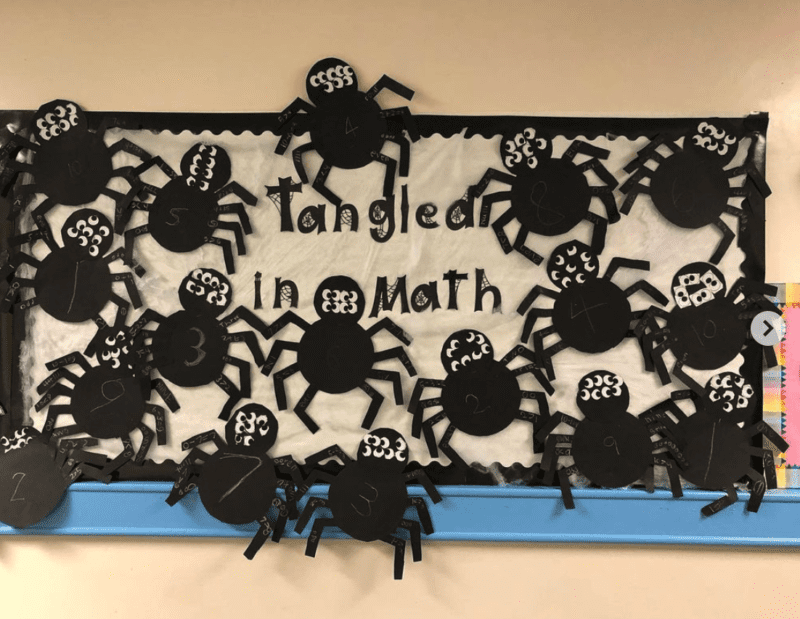 Source: @beautyandthebeachteach
Do you have favorite Halloween bulletin boards and doors? Share links in the comments below!