black craft foam
scissors
fishing line
googly eyes
pencil
craft glue
hole punch
Trace and Cut Out Bat With Bat Template
Print out the bat template attached above and fold in half, then cut out (Images 1 and 2). Use a pencil to trace the bat shape onto a piece of black craft foam then cut it out (Images 3 and 4).
Attach googly eyes to the bat's head with a dab of craft glue.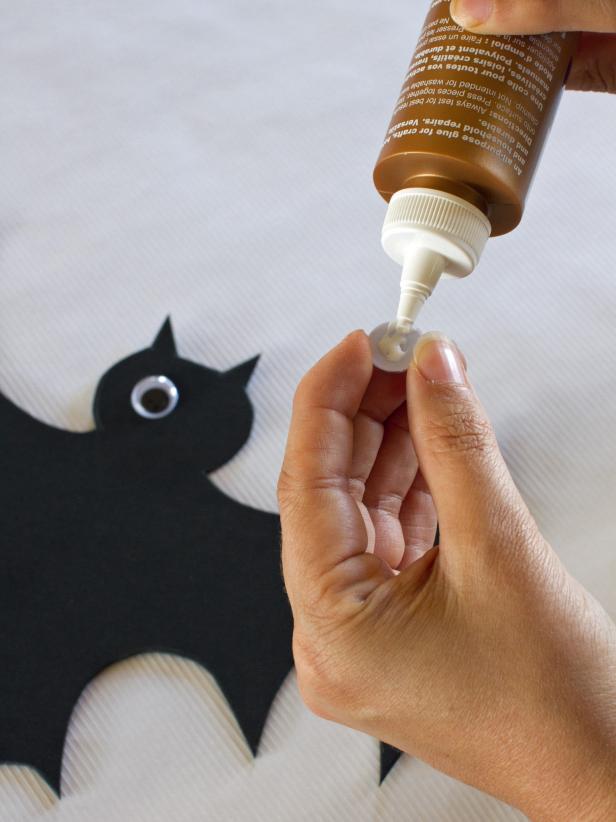 Punch Hole and Add Fishing Line
Use a hole punch to create a hole at the bottom of the bat's body for hanging (Image 1). Slide 6-12″ of fishing line through the hole and knot it (Image 2). Hang your finished bats from low tree limbs or porch overhangs (Image 3).