Good Friday Story
Christianity, the largest religion in the world, is believed to have originated from the life, teachings, death, and the subsequent resurrection of Jesus Christ in the first century of the Christian Era. Good Friday and Easter are central to the Christian religion, its followers, their faith, symbols and the various institutions such as the church. Good Friday, in particular, has an intense connotation. This is the day Crucifixion of Jesus Christ is commemorated by the Christians. Right from the early days, Christians observe this as a day of penance, sorrow, and fasting.

Significance of Good Friday and Easter
Jesus Christ is believed to have sacrificed his life to atone for the mankind's sin. He suffered willingly and accepted death through Crucifixion. On Good Friday, people remember his sacrifice. Two days later, Easter is celebrated, marking the Christ's Resurrection from the dead. This also has significant religious implication, as it assures the future resurrection of all those who are connected to Christ through faith.
Why Good Friday is Called Good?
Despite the immense sadness that was brought upon the Christian world by the Crucifixion of Christ, the day associated with it is still called Good Friday. There are many theories behind it. Some call it Good because they consider that Christ's death was no ordinary occurrence, but a way to bring salvation for mankind. Others are of the opinion that Good also means sacred and, since just two days later Jesus was resurrected, the day's name is considered appropriate. Some also put forward the theory that originally the day was called 'God's Friday', and over time it morphed into 'Good Friday'. Some think the title is justified since the suffering of Jesus was God's plan to save his followers from sins.
Story of Good Friday and Easter
According to the Synoptic Gospels, the last meal Christ took was Passover seder in the evening before he was crucified. This places Jesus' date of death on the first day of Passover day: April 7 on Gregorian (Western) calendar; or the 15 Nisan of the Jewish calendar.
All the key events, ranging from his Last Supper to Resurrection, used to be observed on a single day – on Easter's Eve, until the 4th century. However, over a period of time, a change seems to have occurred in reverencing the occasions. Now Christians do not commemorate Good Friday and Resurrection on a single day. They instead follow a flexible schedule for the events, to coincide the Last Supper with the Passover seder. This does not conform to the Gregorian solar calendar but is aligned with the Jewish lunisolar calendar. Despite the problems associated with this assumption, Good Friday and Easter are now observed accordingly. All the three events ( Last Supper, Good Friday, and Resurrection) were earlier commemorated separately, with Easter marking the Resurrection of Jesus. Now, Good Friday can fall anywhere between March 20 (Passover's first possible date) and April 23.
While both Good Friday and Easter have a deep religious significance, today Easter is celebrated with multiple traditions. This includes Easter eggs and associated games, such as egg decorating and egg rolling. Children look forward to taking part in egg hunts where the task is to find the hidden decorated eggs. There's another tradition where a character called Easter Bunny goes to people's houses and delivers chocolate eggs and candy to children on the morning of the Easter holiday. The candies too come in a special basket called the Easter basket. Markets are flooded with greeting cards, gifts, and candies around this Sunday holiday.
What happened on Good Friday and Easter Sunday according to the Bible
Easter has become known for boxes of chocolate eggs stacked like colourful fortresses on shop floors, but what is the story behind the Christian holiday?
As we prepare to spend the April bank holiday at home while the UK lockdown continues, it's the perfect time to teach children about the true meaning of Easter.
Here's what you need to know about the history of Good Friday and Easter Sunday – and why we celebrate today.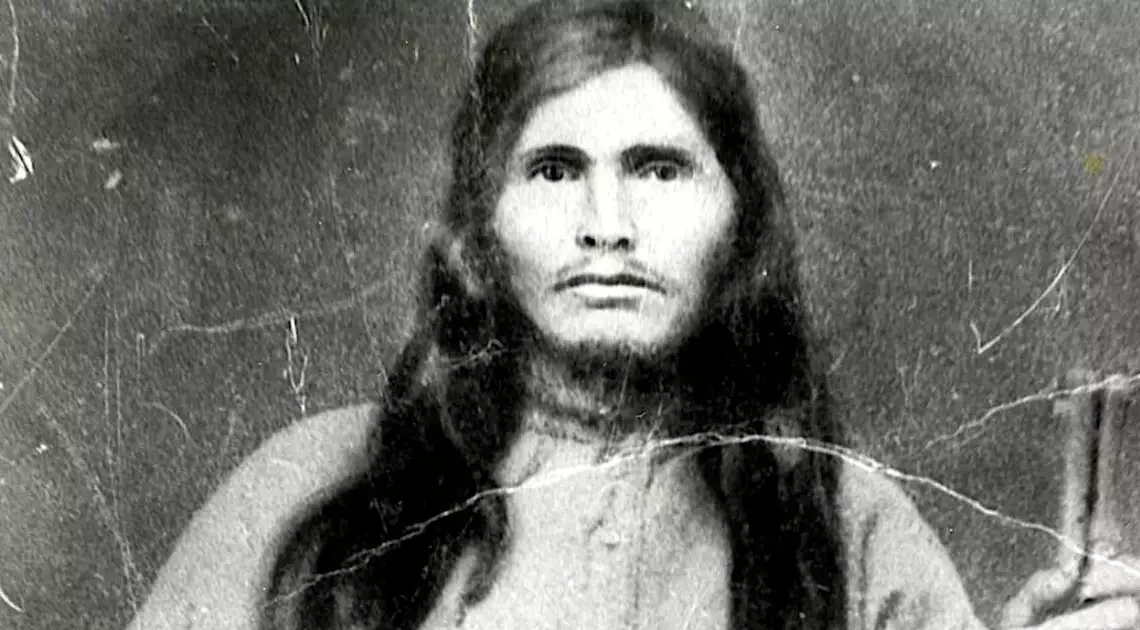 Easter Sunday, also known as Resurrection Sunday, is a Christian holiday that celebrates Jesus Christ rising from the dead.
The holiday has been celebrated across the world by Christians for millennia and it is considered the most important religious event among Christians.
According to the bible, specifically the Gospel of John in the New Testament, Jesus was resurrected three days after the date of his burial, which took place on a Friday afternoon, after he was crucified by the Roman cavalry around 30 AD.
Christians believe Jesus' body was found by one of his followers, Mary Magdalene, who upon visiting his tomb found it empty.
She was later visited by an angel who explained that Jesus had risen from the dead.
Good Friday is also celebrated as a Christian bank holiday, prior to Easter Sunday, to commemorate Jesus' burial.
How and why do we celebrate Easter?
Followers of Christianity often celebrate with church services, featuring Holy Communion or baptisms, hymns, lighting candles, and Easter lilies to name a few.
Additionally, due to England's long history with christianity, in the form of Catholicism and Protestantism, and the Queen's role as head of the Church of England, the holiday tradition has remained even among those of us who don't follow the religion.
As a result, the Easter holiday has developed a range of more modern traditions, such as decorating eggs, making nests and chicks out of craft materials and gifting each other with chocolate eggs.
Additionally many businesses across the UK are required by the government to stop operating or to reduce their trading hours on this day, to mark the occasion.
How do we commemorate the Easter story?
There are several traditions which commemorate the Easter story, such as rolling easter eggs and dyeing boiled eggs a symbolic red.
Rolling easter egg down nearby hills is a symbolic re-enactment of rolling the stone away from Christ's tomb. With the current lockdown in place, you can opt to roll your egg down some sloped indoor surfaces instead, such as stairs.
Dyeing hard boiled eggs the colour red, is meant to symbolise the blood of Christ. Additionally the egg's can be hollowed out and kept as a keepsake. The hard shell represents Jesus' closed tomb and the hollow interior represents the empty tomb after his resurrection.
Another way Christians commemorate Easter, is by eating fish on Good Friday. Christians believe since Jesus died for our sins by sacrificing his flesh on Good Friday, followers should avoid consuming meat on this day.
While fish is the flesh of an animal used for consumption and is therefore a meat by definition, in many religions, such as Christianity, fish is not considered a meat.
What Easter events can I stream at home?
Due to the coronavirus pandemic, this Easter Sunday shall be like no other.Just like many establishments across the country, Churches have also been forced to close their doors as the nation remains on lockdown, and many have since announced they will be holding Easter services online.
One such church is Canterbury Cathedral.
Archbishop of Canterbury, Justin Welby, has announced today he will broadcast his service to his some 1,500 followers from an iPad in his family home.
You can watch the broadcast live on Sunday, on the Church of England's Facebook page or website, or tune into BBC Radio 4 from 9am to follow the service.
Additionally, Christians who are also followers of the celebrity world, will be delighted by a star-studded service from the Houston-based Lakewood Church, owned by televangelist Joel Osteen.
This service will feature performances from Kanye West and Mariah Carey and Tyler Perry and will be streamed live on Lakewoodchurch.com/Easter, as well as on the megachurch's Facebook and YouTube channel.
What happened on Good Friday?
'Easter Sunday' is obvious – it's when Christians celebrate the resurrection of Jesus from the dead. But what about 'Good Friday' – what's so good about it?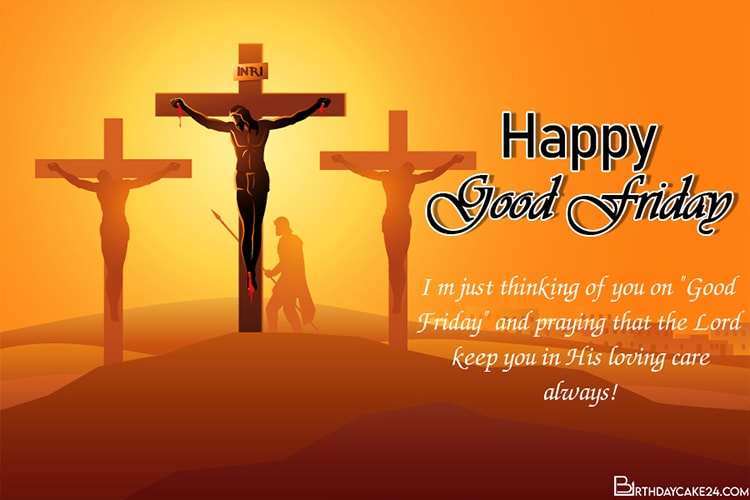 According to the Oxford English Dictionary, 'good' is an old way of saying that a day is regarded as holy by the church. A saint's day might be 'good', or a season like Lent or Pentecost. There is even a Good Wednesday, the Wednesday before Easter, though this has fallen out of use.
For Christians, though, the day has a much deeper meaning. Friday is when we remember the death of Jesus on the cross – and we call it Good Friday for a reason.
All the Gospels tell the same story, in slightly different ways. They highlight different aspects of what happened and there are tensions at some points between what they say. This isn't surprising – we know people who see the same event will remember it in different ways afterwards, and the slight differences confirm the reliability of the overall account.
On the first Good Friday, after a series of trials and interrogations by the Jewish and Roman authorities, Jesus was sentenced to death by crucifixion, a common Roman punishment. Aware of his innocence, the Roman governor, Pontius Pilate, offered the crowd the choice of releasing Jesus or Barabbas, a murderer; they chose Barabbas. Pilate ceremonially washed his hands to assert his innocence of Jesus' death.
He had Jesus flogged – in itself a brutal punishment that frequently led to the death of those who suffered it – and led out to crucifixion. In keeping with the custom, Jesus had to carry his own cross – probably just the horizontal beam – to the place of execution. Exhausted and in pain, he fell under the burden and the Romans forced a bystander, Simon of Cyrene, to carry it for him.
Jesus was crucified between two thieves, one of whom cursed him while the other said, 'Jesus, remember me when you come into your kingdom.' A sign over his head read, 'This is the King of the Jews'.
He died after six hours of pain, a relatively short time when victims could linger for days. The authorities were anxious to conclude their business before the Sabbath began, and broke the legs of the two thieves to hasten their end. Jesus was already dead, but a soldier stabbed him in the heart to make sure.
Different Gospels preserve what Jesus said as he was dying. He said of the crowd, 'Father, forgive them, for they know not what they are doing.' To the thief he said, 'Today you will be with me in paradise.' He commended his mother and his disciple John to each other, saying: 'Behold your son…behold your mother.' In a moment of desolation, he cried out with a line from Psalm 22: 'My God, my God, why have you forsaken me?' He said 'I thirst' and was offered wine and vinegar on a sponge; immediately before he died he said, 'It is finished' and 'Father, into your hands I commend my spirit.'
A centurion standing by said, 'Truly, this man was the son of God.'
When the bodies were taken down, in contrast to the usual fate of crucified people – they were usually thrown in lime pits – Jesus was laid in the tomb of Joseph of Arimathea. The tumultuous, chaotic first Good Friday was over.
What, though, could possibly be 'Good' about a day like that?
Christians believe the death of Jesus accomplished something wonderful. When we try to put it into words, we struggle. But while we might believe different things about how it 'worked', we all believe that the death of Jesus on the cross was the moment at which God showed his highest and most costly love for the human race. As Paul says, 'Christ died for us at a time when we were helpless and sinful' (Romans 5.6, CEV).
So on Good Friday, Christians remember what Jesus did for us and we are deeply thankful.
The Gospel accounts of Jesus' death are found in Matthew 27, Mark 15, Luke 23 and John 19.