Good Friday Restaurants Open
After reading our comprehensive round-up of restaurants open on Easter this year, did you really think we'd skimp on a Good Friday edition? We've got you, no matter what the holiday. As always, we encourage you to call ahead to your local restaurants and confirm they're open before heading out on any less-than-average day, whether it's a holiday or a bank holiday or adverse weather event. We also encourage you to follow any and all COVID-19 protocols in place at your go-to spots. That said, these ones should be good to go on Good Friday this year.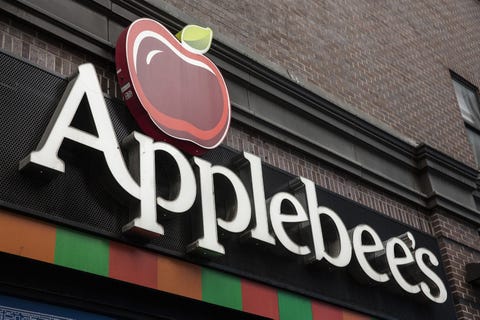 Eat good in all the neighborhoods on Good Friday! Applebee's locations are open.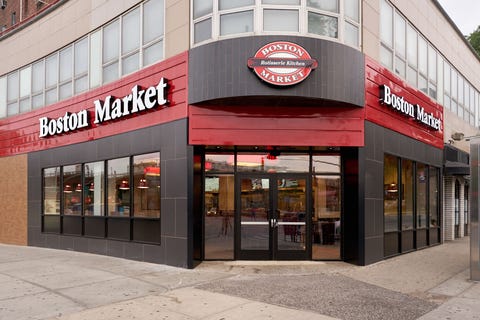 Feeling some rotisserie chicken instead of fish? Boston Market's ready for you.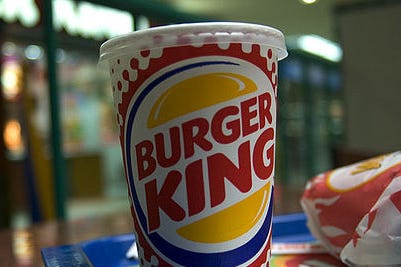 There's never not a good day for burgers, wouldn't you agree?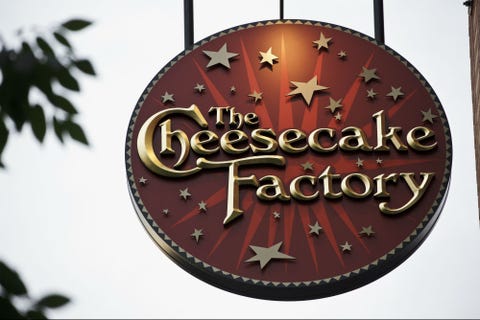 Not only is the Cheesecake Factory ready for you on Good Friday, but it's got about a million new options for you to try. Have a blast!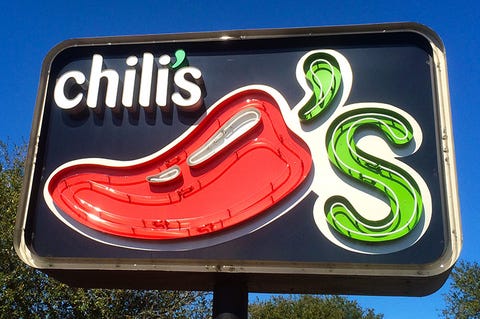 DIANE MACDONALD / GETTY
GETTY IMAGES
Most Chili's outposts should be open during regular hours on April 15. Enjoy your baby back ribs!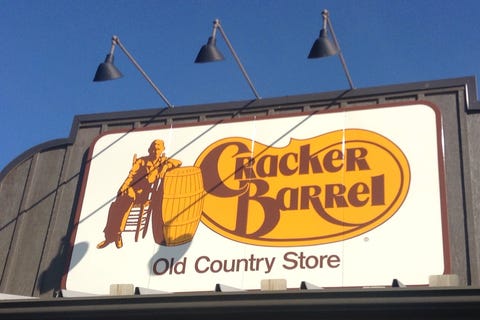 Yes, believe it or not, your local Cracker Barrel should very well be open on Good Friday. If you're a planner, you can arrange to pick up your Easter Heat n' Serve meal then.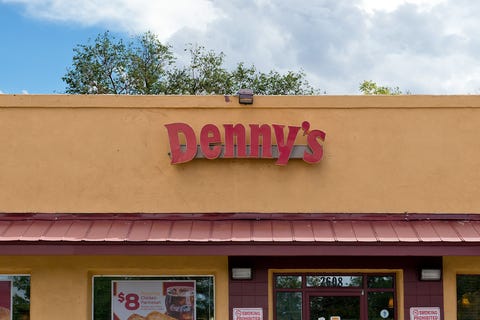 STEVE SNOWDEN
GETTY IMAGES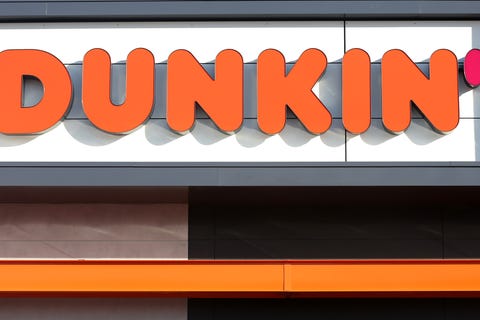 At the end of the day, everyone still needs coffee on Fridays. Donuts are never a bad idea to kick off a big weekend of eating, either.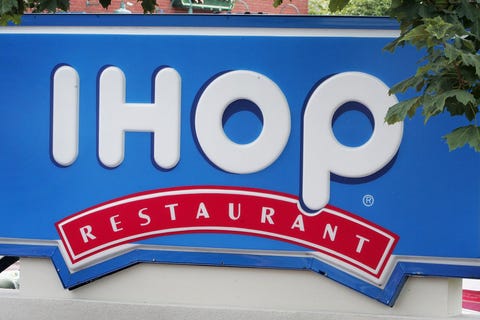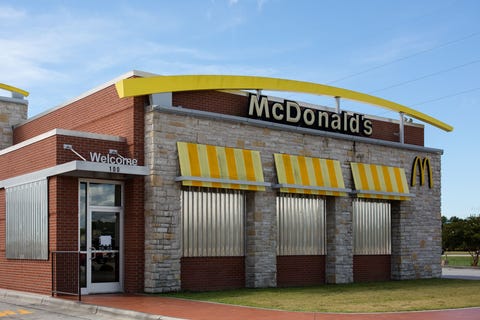 You never know when the craving for a Happy Meal is going to strike. Rest easy knowing you're covered this holiday.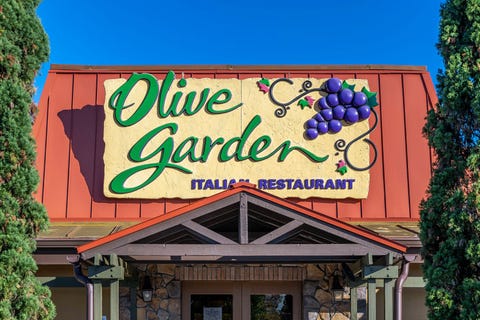 Olive Garden will be open, and its myriad of carb-tastic items are a perfect pre-Easter meal.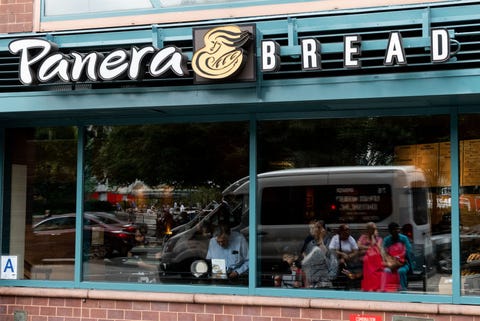 Here's an exciting announcement from us re: Panera: They're open on Good Friday!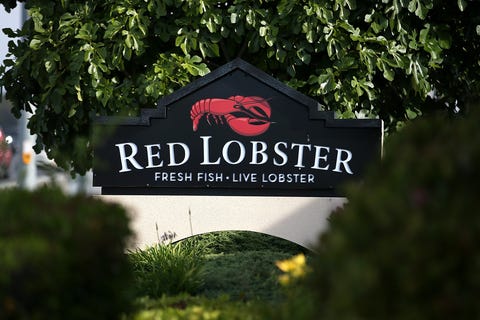 JUSTIN SULLIVAN
GETTY IMAGES
Need even more seafood options? You know what to do.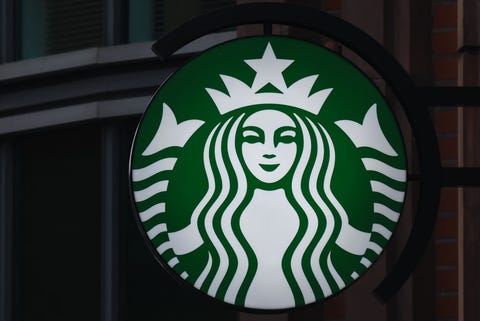 Restaurants Open on Good Friday 2022 for Takeout and Delivery
Easter is a marathon of sorts. As soon as you finish up the Easter egg hunt with your family, it's time to get to work on your brunch spread, holiday ham, or festive dessert (or possibly all three). This is in addition to all of the out-of-kitchen activities on your to-do list, like dyeing Easter eggs and setting up craft projects to keep your little bunnies occupied.
Before you hunker down for the holiday, visit one of these restaurants on Good Friday (April 2), so you can kick back, relax, and let someone else handle the cooking. To give you plenty of options to choose from, we've rounded up 40 chain restaurants open on Good Friday — all of which have carryout or delivery options available, if you'd rather enjoy your meal in the safety of your own home.
Many of these restaurants are franchised, which means hours may vary from location to location. Just to be safe, always call your local restaurant beforehand to confirm their most up-to-date hours and policies, especially since dine-in procedures are constantly evolving amid the coronavirus pandemic.
A Complete List of the Restaurants Open on Good Friday
Note: Hours vary by location, so call your local restaurant for confirmation unless otherwise noted.
Applebee's
Benihana
Bonefish Grill
Boston Market
Buffalo Wild Wings
California Pizza Kitchen
Carrabba's
Cheesecake Factory
Chili's
Cracker Barrel
Denny's: All locations open 24/7.
Domino's Pizza
Dunkin' Donuts
Einstein Bros. Bagels
Friendly's Ice Cream
Golden Corral
IHOP
Jack in the Box
Krispy Kreme Doughnuts
Little Caesar's Pizza
LongHorn Steakhouse
Maggiano's Little Italy
McCormick & Schmick's
McDonald's
Noodles & Co
Olive Garden
Outback Steakhouse
Panera Bread
P.F. Chang's
Pizza Hut
Qdoba Mexican Eats
Ruby Tuesday
Ruth's Chris Steak House
Shake Shack
Sonic Drive-In
Starbucks
Steak 'n Shake
Texas Roadhouse
TGI Friday's
Waffle House: All locations open 24/7.
WHAT'S OPEN ON GOOD FRIDAY
In Brisbane
Looking for somewhere to eat and drink on Good Friday and the rest of Easter 2021 in Brisbane? From cafes to bars and restaurants, here's a guide to what's open:
BREAKFAST/BRUNCH
Anouk – 212 Given Tce Paddington – 7-3 (Sat 7-3, Sun-Mon closed)
Artie & Mai – 340 Sandgate Rd Albion 7-1.30 (Sat-Mon 7-1.30)
Billykart Kitchen – 1 Eric Cres Annerley 7-2 (Sat 6.30-11.30, Sun-Mon closed)
Black Lab Coffee – 6/11 Kuring-Gai Ave Tarragindi 5.30-15 (Sat -Mon 7-12)
Cafe in the Mountains – 1863 Mt Nebo Rd Mt Nebo 9-2 (Sat-Mon 9-2)
Carport Cafe – 3 Pickwick St Cannon Hill 6-2 (Sat-Mon 6-2)
Coffee Head Co – 62 Manning St South Brisbane 7-3 (Sat-Mon 7-3)
Dicki's – 893 Brunswick St New Farm 6-2 (Sat-Mon 6-2)
Gramps Cafe – Windsor Rd Red Hill 7.30-12.30 (Sat 7.30-13.30; closed Sun-Mon)
Grown – 3/21 Buchanan St West End 8-2 (Sat-Sun 8-2, closed Mon)
Hedge Espresso – 94 Lillian Ave Salisbury 7.30-1.30 (Sat-Mon 7.30-1.30)
Hope & Anchor – 267 Given Tce Paddington 5.30-10 (Sat 5.30-1am; Sun-Mon 5.30-10pm)
Hunter & Scout – 7/327 Honour Ave Graceville 7-2.30 (Sat-Mon 7-2.30)
Huskk Cafe – 28 Days Rd Grange 7am-12pm (Sat-Sun closed; Mon 7-12)
ION Café & Bar – 5 Irvine St Mitchelton 7-2 (Sat – Mon 7-1)
Industry Beans – 18 Proe St Newstead 8-3 (Sat-Mon 8-3)
Joedy's Cafe – 2/938 Brunswick St New Farm 6-3 (Sat-Sun 7-4; Mon 6-3)
Kettle and Tin – 215 Given Tce Paddington 7am-10pm (Sat 7am-10pm; Sun 7am-2pm, Mon closed)
Le Coin Bistro – 5/1 Enoggera Tce Red Hill 7am-2.30 (Sat 7am-2.30; closed Sun -Mon)
Lemoni Greek Cuzina – 1795 Wynnum Rd Tingalpa 11.30-3, 5-9 (Sat-Sun 11.30-3, 5-9; closed Mon)
Lonelys Bar – 2/318 Montague Rd West End 6-12 (Sat-Mon 6-12)
Maude – 16 Eva St Coorparoo  7-2 (Sat-Mon 7-2)
Miss Jones – 1/599 Brunswick St New Farm – 7-2.30 (Sat-Mon 7-2.30)
Monocle Coffee – 188 Thynne Rd Morningside 7-11 (Sat- Sun 7-11; closed Mon)
Mylk & Co – 1/148 Merthyr Rd New Farm –  8-12 (Sat, Mon 8-12; Sun closed)
Nodo Camp Hill, South Bank & Newstead – 7-3 (Sat-Mon – 7-3)
Pablo – 154 Merthyr Rd New Farm 7-12 (Sat-Mon 7-12)
Paddington Social – 167 Given Tce Paddington 6.30-2 (Sat-Mon 6.30-2) (kitchen closes 1pm)
Piggy Back Cafe – 86 Curragundi Rd Jindalee 8-12 (Sat-Mon 8-12)
Pinwheel Island Kids Cafe – 4/583-585 Kessels Rd MacGregor 9-3 (Sat-Sun 9-4.30, Mon 9-3)
Plant Vibes Cafe – 52 Brookes St Bowen Hills 8-12.30 (Sat-Mon 8-12.30)
Sea Salt & Vine Cafe – Reef Point Esplanade Scarborough 7-4 (Sat-Mon 7-4)
Sweet Treats Dessert Cafe -1/258 Warrigal Rd Eight Mile Plains 9-9 (Sat-Mon 9-9)
The Laneway Green – Chatswood Rd cnr Magellan Rd Springwood 7-1 (Sat-Sun 7-3; Closed Mon)
The New Black – Bakery Lane cnr Ann St, Fortitude Valley 7am-1pm
Tide on the Jetty – William Gunn Jetty, Manly 11-9 (Sat- Sun 8-9; Mon 8-5)
Victoria Park Bistro – 223 Herston Rd Herston 7am-late (Sat 7am-late; Sun 7am-8pm; Mon 7am-4.30pm)
LUNCH/DINNER
5 Boroughs – 155 Baroona Rd Rosalie 11am-late (Sat-Sun 8.30am-late; Mon 11am-late)
Brewdog – 77 Metroplex Ave Murarrie 11-late (Sat-Sun 10-late; Mon 11-late)
Cheeky Poke Bar – Newstead – 11am-9pm ( Sat-Mon 11am-9pm)
Chili Coco – 2/360 Logan Rd Stones Corner 4-9.30pm (Sat-Sun 4-9.30pm)
Chu the Phat – 111 Melbourne St South Brisbane 12-9 (Sat-Sun 12-9, closed Mon)
Chumley Warners (British fish'n'chips) – 8/190 Birkdale Rd Birkdale 11-7 (Sun 11-7; closed Sat & Mon)
Cielo Rooftop – 209 Brunswick St Fortitude Valley 11am -2am (Sat 12-late; Sun 12-8)
City Winery – 11 Wandoo St Fortitude Valley 12-11 (Sat- Sun 12-11; closed Mon)
Dawn on Spencer – Spencer Lane, Brisbane CBD 3pm-late
Downtown Istanbul – 276 Hawthorne Rd Hawthorne 11-9 (Sat-Mon 11-9)
Eat Street Northshore – 221D Macarthur Ave Hamilton  4-10pm (Sat 4-10, Sun 4-9)
Eterna – 610 Ann St Fortitude Valley 5pm-1am (Sat 5-1; Sun-Mon closed)
Felons Brewing Co – Howard Smith Wharves 5 Boundary St Brisbane CBD 11-10 (Sat-Mon 11-10)
Fishmonger's Wife – 48 Orchard St Hawthorne 12-7.30 (Sat-Mon 12-7.30)
Fritzenberger – 99 Kedron Brook Rd Wilston 12-9 (Sat 12-9, Sun 12-8, Mon 11.30-8)
Gnocchi Gnocchi Brothers – 10 Little Stanley St South Bank 12-9pm
Gnocchi Gnocchi Brothers – 3/79 James St New Farm 5-9pm
Grassfed Vegan – South Brisbane 11.30-2.30;  5-9 (Sat – Sun 11.30-9; -Mon 11.30-2.30;  5-9 )
Grown – 3/21 Buchanan St West End 5.30-8pm (Sat 5.30-8pm)
Haig Rd Bistro – Haig Rd Auchenflower 12-3pm; 5.30-10pm (Sat 12-3, 5.30-10; closed Sun-Mon)
Hope & Anchor – 267 Given Tce Paddington 5.30am-10pm (Sat 5.30-1am; Sun-Mon 5.30am-10pm)
Hundred Acre Bar – Hillstone St Lucia, Carawa St St Lucia 10-7 (b) 12-3 (r) (Sat-Sun 10-7 (b) 12-3 (r), Mon 10-6 (b))
Il Molo – 1B Oxford St Bulimba 12pm-late (Sat-Mon 12pm-late)
Kettle and Tin – 215 Given Tce Paddington 7am-10pm (Sat 7am-10pm; Sun 7am-2pm, Mon closed)
King Crab Co – 161 Oxford St Bulimba 11.30-9 (Sat-Mon 11.30-9)
King Tea – 100 Latrobe Tce Paddington 5-9 (Sat 5-9)
La Belle Vie – 1/60 MacGregor Tce Bardon 11.30-2.30, 5.30-9.30 (Sat 11.30-2.30, 5.30-9.30; closed Sun-Mon)
Le Coin Bistro – 5/1 Enoggera Tce Red Hill 5.30-9pm (Sat 5.30-9; closed Sun -Mon)
Libertine Bar & Restaurant – The Barracks, 61 Petrie Tce, Petrie Terrace – 12-9 (Sat, Sun 12-10, closed Mon)
Manly Boathouse – 4 Trafalgar St Manly 12-9 (Sat-Mon 12-9pm)
Mary Mae's – 119 Lamington St New Farm 12-6 (Sat-Sun 8am-late; Mon 8-6pm)
Mrs Luu's – 25 Railway Tce Milton 8-3; 4.30-9 (Sat, Mon 8-3; closed Sun)
Naga Thai – Eagle Street Pier, Brisbane CBD 12-3, 5.30-10 (Sat-Sun 12-3, 5.30-10; Mon 12-3, 5.30-9)
Olive Thyme – 293 Sandgate Rd Albion 11.30-2.30; 5-9pm (Sat – Sun 11.30-2.30, 5-9pm; closed Mon)
One Fish Two Fish – 708 Main St Kangaroo Point 12-9pm (Sat 12-9, Sun 12-8)
Pho Queue – 9 Cracknell Rd Annerley 5-9pm (Sat 10-3, 5-9; Closed Sun-Mon)
Reef Seafood & Sushi – Gasworks, Skyring Tce Newstead 10-9 (Sat 10-9, Sun-Mon 10-8)
Sea Fuel – 57 Vulture St West End 11-8 (Sat-Sun 11-8; Mon 11.30-8)
Streetcorner Jimmy – 38 Vernon Tce Teneriffe 12-late (Sat- Mon 12-late)
Suburban Social – 109 Holland Rd Holland Park 3.30-9,30pm (Sat- Sun 3.30-9.30; closed Mon)
The Defiant Duck – 3/84 Longland St Newstead 11-midnight (Sat – Sun 11-midnight; closed Mon)
Tide on the Jetty – William Gunn Jetty, Manly 11-9 (Sat- Sun 8-9; Mon 8-5)
Vaquero Dining – 344 Sandgate Rd Albion – 4.30-10pm (Sat 4.30-10; Sun- Mon closed)
Victoria Park Bistro – 223 Herston Rd Herston 7am-late (Sat 7am-late; Sun 7am-8pm; Mon 7am-4.30pm)
Yavanna – 9/2 Latrobe Tce Paddington – 12-3, 5.30-9pm (Sat 12-3, 5.30-9pm, Sun-Mon closed )
You Came Again Vegan Tapas Bar – 245 Boundary St West End 12-9pm (Sat-Mon 12-9)
ZA ZA TA – Emporium, 1000 Ann St Fortitude Valley 5.50pm-late (Sat 5.30-late; Sun-Mon closed)
The following cafes, bars & restaurants are closed on Good Friday but open on the following days during the rest of the Easter break:
Arte & Gusto – 5/409 Honour Ave Graceville Sat-Mon 6-2
Banh Mi Factory – 1/235 Zillmere Rd Zillmere Sat 7-3, Mon 10-3 (Sun closed)
Bear Boy Espresso – Colwill Place, Windsor – Sat-Sun 7-11am (Mon closed)
Blind Tiger – 34/1000 Waterworks Rd The Gap Sat 11-late, Mon 11-9 (Sun closed)
Bluegrass Barbeque – 640 South Pine Rd Eatons Hill Sat-Sun 11.30-2, 5-8
Boom Boom Room Izakaya – 49 Elizabeth St Brisbane CBD Sat-Sun 5-10 (closed Mon)
Brewski Bar – 22 Caxton St Petrie Terrace – Sat 12-11.45pm; Sun-Mon 11.30-9pm
Cafe Bema – 24 Latrobe Tce Paddington Sat-Sun 7-4 (Mon closed)
Chapter IV – 180 Latrobe Tce Paddington – Sat-Sun 8am-3pm
Coppa – Eagle Street Pier, 1 Eagle St, Brisbane Sat 11-11, Sun 11-4
Dovetail on Overend –  85 Overend St Norman Park – Sat-Sun 7-2; (Mon closed)
Electric Avenue – 23 Logan Rd Woolloongabba Sat-Sun 12pm-12am (Mon closed)
End of the Road Coffee – 1231A Brunswick St New Farm Sat-Mon 7am-1.30pm
French & Mor – 1/2 Dawn Rd Albany Creek Sat 7-1, Sun 7-1 (closed Mon)
Joey's Brisbane – 29 River Tce Kangaroo Point (Sat-Mon 6am-11pm)
Jugar Eat Play – 71 Jane St West End Sat 11-3 (closed Sun-Mon)
Kiki – Fish Lane, South Brisbane 12pm-late
La Lune Wine Co – Fish Lane, South Brisbane Sat 4-late, Sun 12-5 (closed Mon)
Latin Manna – 56 Mollison St West End Sat 8am-9pm; Sun 8-4pm (closed Mon)
Mac From Way Back –  31 Logan Rd Woolloongabba Sun-Mon 5-8pm
Maya Mexican – 11/757 Fortitude Valley Sat-Sun 12pm-3am (closed Mon)
MICA Brasserie – 194 Breakfast Creek Rd Newstead Sat 6.30-2; Sun – Mon 6.30-12
MO Charcoal Alley –  19/735 Beams Rd Carseldine Sat-Mon 5-8
Mrs Brown's Kitchen & Bar – 32 Commercial Rd Newstead Sat-Mon 11.30-12am
Neesh Bar – 896 Stanley St E East Brisbane – Sat-Mon 8-12
Leonards Bar & Bistro – 181 Mary St Brisbane – Sat 11am-11pm
Motorwagen – 300 Adelaide St Brisbane Sat 5.30-8; (closed Sun-Mon)
Pilpel – Sutton St Cnr Creek St Redcliffe Sat 10-2.30, 5-10pm
PingPong Asian – Gasworks, Skyring Tce Newstead Sat- Sun 11-9 (closed Mon)
Ralph & Co – 11/17 Samuel Rd Camp Hill Sat-Mon 7am-4pm
Regatta Hotel – 543 Coronation Dr Toowong Sat-Mon 6.30am-late (no surcharge)
Sea Legs Brewing Co – 89 Main St Kangaroo Point Sat 12-11; Sun-Mon 12-9
Shady Palms – 427 Logan Rd Stones Corner – Sat 11am-10pm; Sun-Mon 11am-9pm
Smoked Paprika – 2/5 Nash St Rosalie Sat-Mon 7am-2pm
The Boundary Hotel – 137 Boundary St West End Sat-Mon 10-late
The Catchment Brewing Co – 150 Boundary St West End Sat-Sun 12-late (closed Mon)
The Cedar Social – 144 Samford Rd Ferny Hills Sat 4.30-9pm
The Gresham Bar- 308 Queen St Brisbane CBD Sat 5pm-12am
The Stores Grocer – 404 Montague Rd West End Sat-Mon 7am-5pm
The Walrus Club – Regatta Hotel, 543 Coronation Drive Toowong Sat 6pm-late; Sun 5pm-late (no surcharge)
Uncle Lai's – 5/1395 Logan Rd Mt Gravatt Sat-Mon 11.30-2; 5-8pm