Good Friday Quotes From Bible
Good Friday Quotes From Bible
Of all the calendar's Christian holidays, Good Friday is perhaps the one most meant to be a time of quiet reflection. Easter Sunday—with its gathering of friends and family around the brunch or dinner table, its egg hunts and baskets brought by the bunny—celebrates Jesus's resurrection and thus is full of joyous hustle and bustle. But one of the best ways to mark his crucifixion, which fell three days before Easter, just might be by sharing Good Friday scriptures. Throughout the Bible there are many references to the day he was arrested for claiming to be the son of God, beaten and crucified.
Because the holiday is a time of mourning, some may observe it by fasting, or attending a solemn church service commemorating the occasion. But meditating on Good Friday scripture with your loved ones is another way to worship our Savior and the Only Begotten Son, who suffered so terribly, sacrificing himself for our sins. We've gathered 10 examples of text from the Bible that reference Good Friday to help you as you ponder the true meaning of this most significant day. May this Good Friday, and all the days that follow, be blessed for you and your family.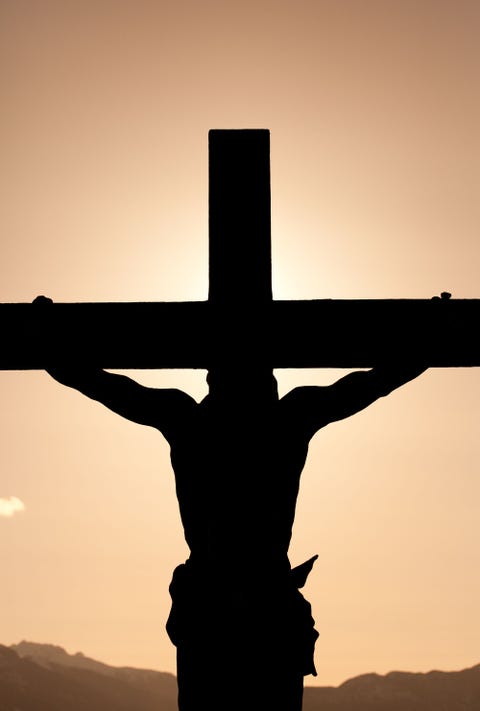 For God so loved the world, that he gave his only Son, that whoever believes in him should not perish but have eternal life. For God did not send his Son into the world to condemn the world, but in order that the world might be saved through him.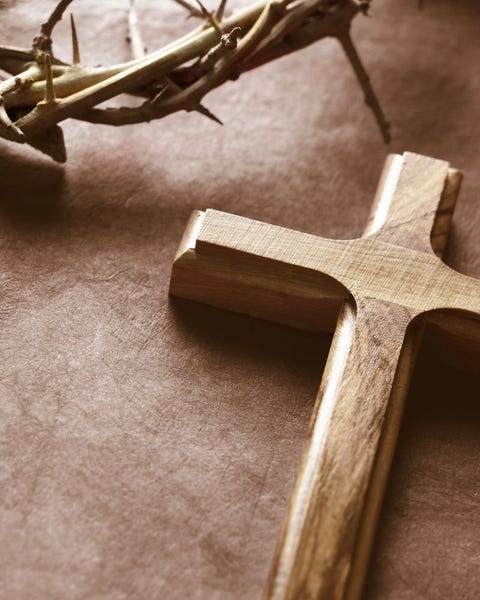 For when we were still without strength, in due time Christ died for the ungodly. For scarcely for a righteous man will one die; yet perhaps for a good man someone would even dare to die. But God demonstrates His own love toward us, in that while we were still sinners, Christ died for us. Much more then, having now been justified by His blood, we shall be saved from wrath through Him. For if when we were enemies we were reconciled to God through the death of His Son, much more, having been reconciled, we shall be saved by His life.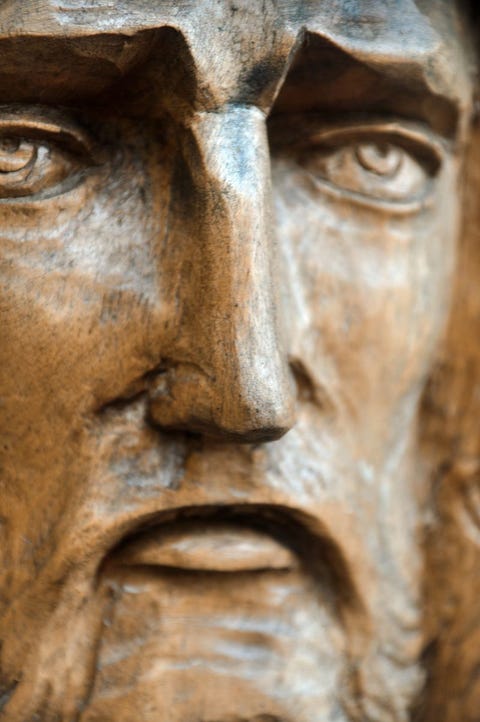 @ MARIANO SAYNO / HUSAYNO.COM
And he began to teach them that the Son of Man must suffer many things and be rejected by the elders and the chief priests and the scribes and be killed, and after three days rise again.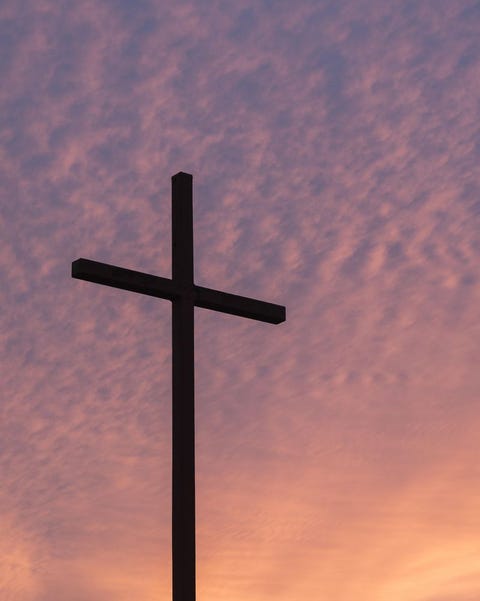 IULIAN MIHAILESCU / 500PX
Surely he has borne our griefs and carried our sorrows; yet we esteemed him stricken, smitten by God, and afflicted. But he was wounded for our transgressions; he was crushed for our iniquities; upon him was the chastisement that brought us peace, and with his stripes we are healed.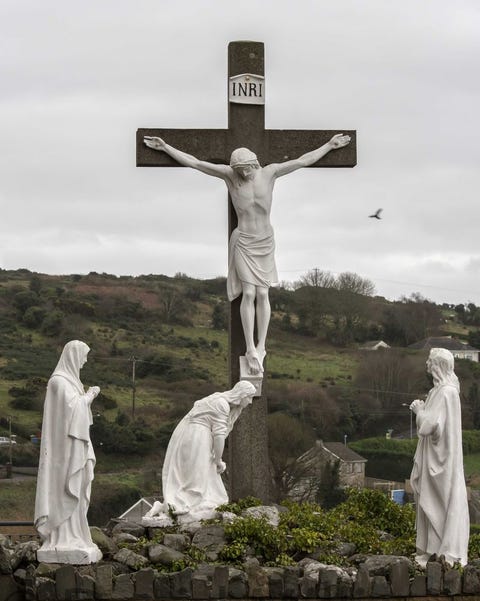 He himself bore our sins in his body on the tree, that we might die to sin and live to righteousness. By his wounds you have been healed.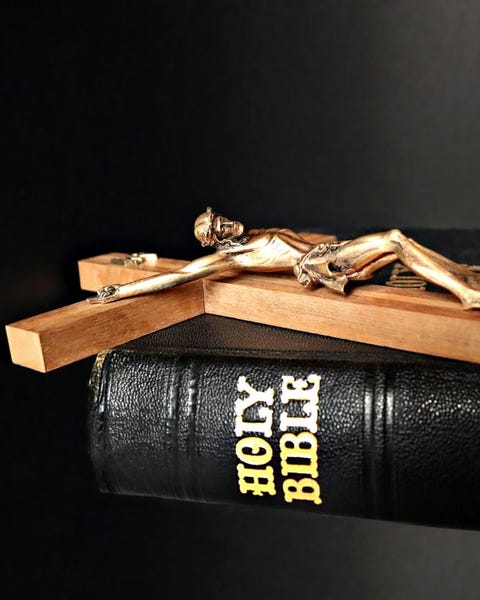 He who did not spare His own Son, but delivered Him up for us all, how shall He not with Him also freely give us all things?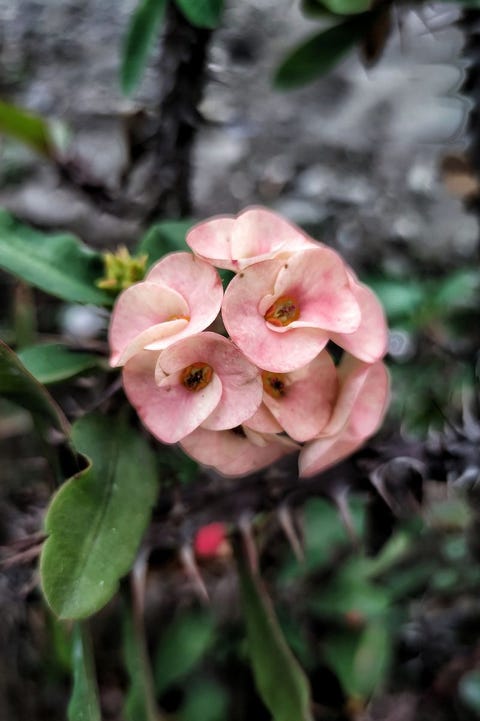 Jesus said to her, "I am the resurrection and the life. Whoever believes in me, though he die, yet shall he live, and everyone who lives and believes in me shall never die. Do you believe this?"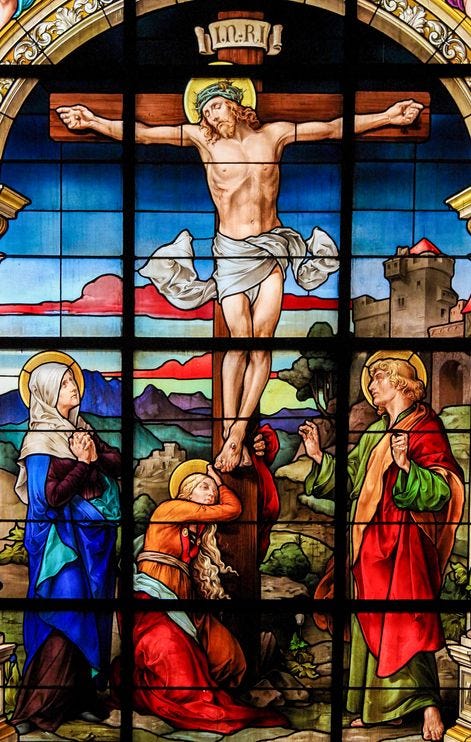 For Christ also suffered once for sins, the righteous for the unrighteous, that he might bring us to God, being put to death in the flesh but made alive in the spirit.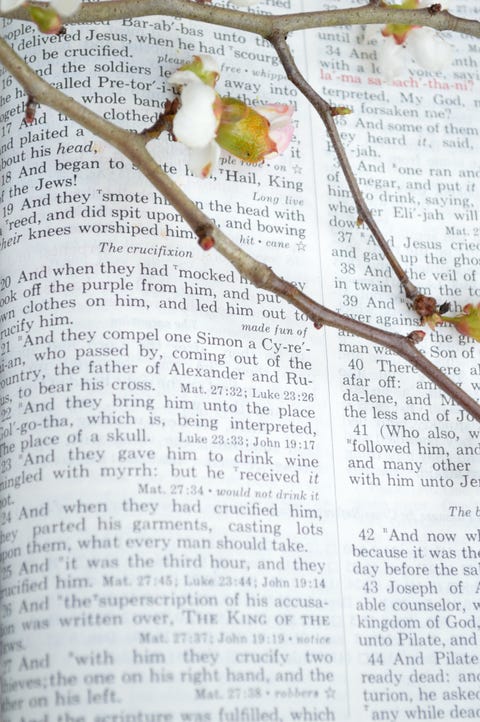 For even the Son of Man did not come to be served, but to serve, and to give His life a ransom for many.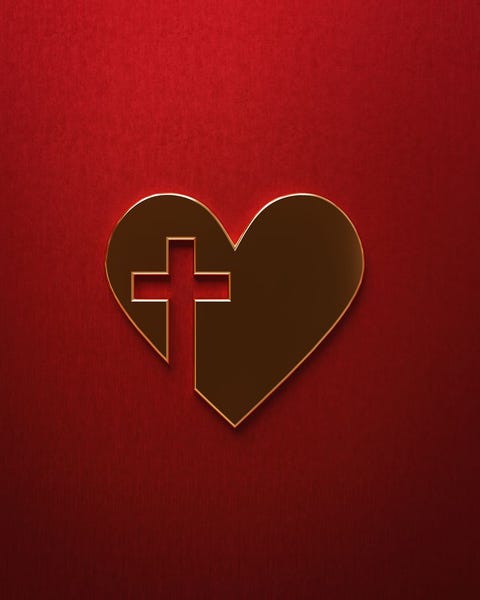 In this is love, not that we have loved God but that he loved us and sent his Son to be the propitiation for our sins. Beloved, if God so loved us, we also ought to love one another.
Best Good Friday quotes, SMS wishes, Bible verses
Good Friday is one of the most important holidays celebrated by Christians on the Friday before Easter Sunday. It is held in remembrance of the crucifixion of Jesus Christ and his death at Calvary.
Below is our collection of some of the best Good Friday quotes, SMS wishes, Bible verses that you can share with friends and family:
"May the Blood of Jesus wash away your past and the Name of Jesus open up your future. Wishing you a wonderful Good Friday"
"May the love of Jesus fill your heart with heavenly bliss and holy desires for now and forever. Wishing you a Holy Good Friday my friend!"
---
"May the Darkest Night will end and the Sun will rise. Have a blessed Good Friday!"
---
"May Lord Jesus instill hope and happiness in your heart! May he give you courage to endure all! May he be with you all the time! Wishing happy Good Friday my friend!"
---
"May the glory of our Savior Strengthen you And May His Graces Shine Upon you On Good Friday & always!"
---
"I wish the Lord will keep you in his loving care now and always. Happy Good Friday!
---
"Good Friday marks the slaying of our Jesus, The unblemished lamb, the perfect sacrifice. He took our guilt and blamed upon Himself."
---
"May Jesus pour all his blessings on this auspicious day of Good Friday! Happy Good Friday to you!"
---
"Good Friday is all about:- Family, Friends, Love and Faith. So celebrate today."
---
Mark 10:34
Who will mock him and spit on him, flog him and kill him. Three days later he will rise!"
---
1 Peter 3:18
For Christ also suffered once for sins, the righteous for the unrighteous, to bring you to God. He was put to death in the body but made alive in the Spirit.
1 Peter 2:24
"He himself bore our sins" in his body on the cross, so that we might die to sins and live for righteousness; "by his wounds you have been healed."
---
Mark 9:31
Because he was teaching his disciples. He said to them, "The Son of Man is going to be delivered into the hands of men. They will kill him, and after three days he will rise."
---
John 3:16
For God so loved the world that he gave his one and only Son, that whoever believes in him shall not perish but have eternal life.
Happy Good Friday Quotes 2022 & Good Friday Bible Verses 
Keeping in mind and heart sacrifices of Jesus Christ, we are dedicating this post to Easter Good Friday quotes 2022, religious Good Friday sayings, good Friday Status for Whatsapp and Facebook, and good Friday quotes from Bible Verse. Easter Friday or better called Good Friday is one of the most sacred and auspicious occasions in the world celebrated to pay homage to the Lord Jesus. Though this holy festival is majorly celebrated by Christians across the world with full zeal and enthusiasm, people from other religions have also started celebrating this loving festival.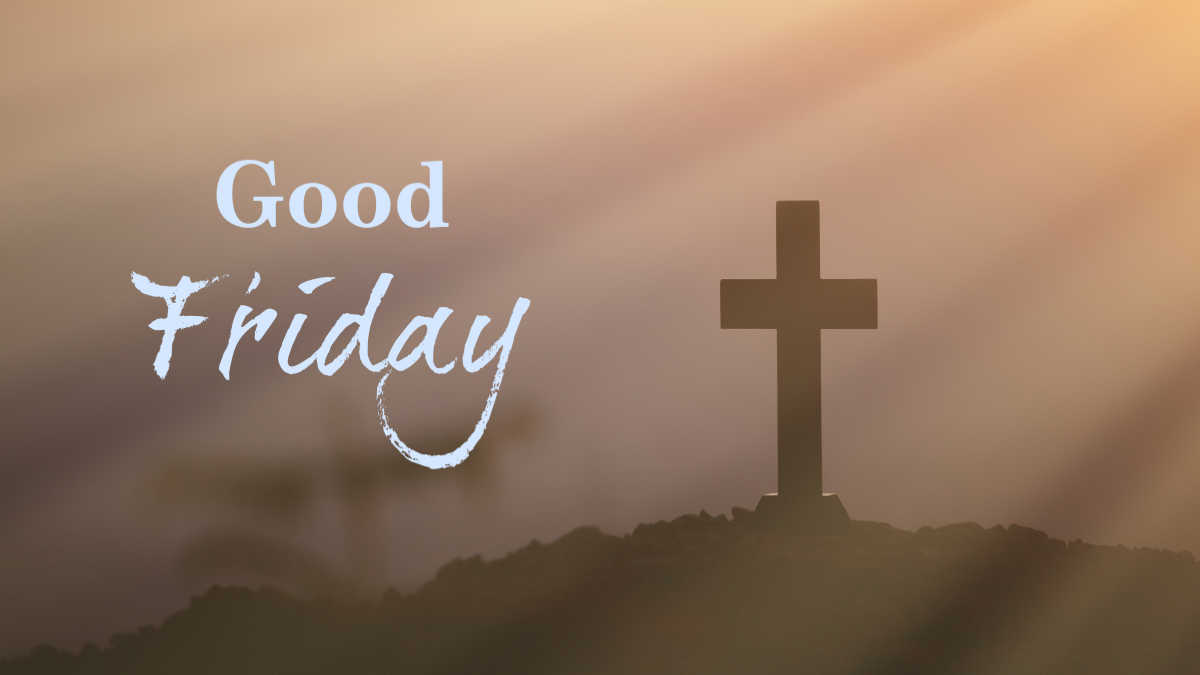 At Good Friday, Jesus was flogged mercilessly and was crucified. Because of this most of the people ask, what is so good about Good Friday? Apart from this ambiguous question, many people celebrate the happy good Friday 2022 according to their traditions and beliefs. Overall, Easter Friday is the day to celebrate love, life, and commemorate the deeds of Jesus Christ done for humanity.
Before we hop on to good Friday quotes, it is quintessential to know about good Friday history, the significance of good Friday, when good Friday is celebrated and is Good Friday a national holiday? Let's get started!
Happy Good Friday Quotes 2022 | Easter Friday Bible Verse Quotes
May your unshakable faith in Jesus Christ ropes in peace, wealth, and good luck in your life, and May his blessings will always be with your forever. Happy Good Friday!
Good Friday is all about praying through your heart for the betterment of the entire humanity and upliftment of poor ones. Happy Good Friday 2022!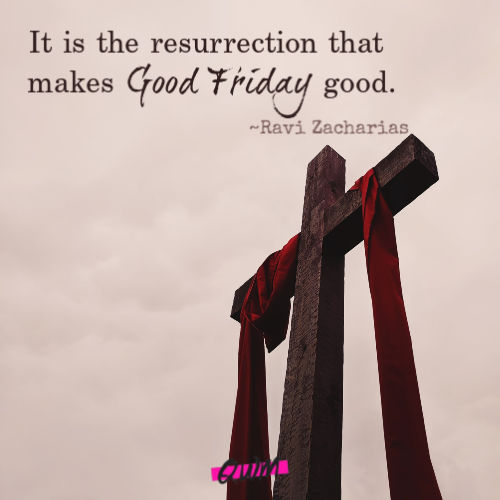 Pray Lord Jesus to induce the rays of hope and light in your dark life and his love keeping showering on you and your loved ones till eternity. Happy Easter Friday!
May This Good Friday Lord Jesus listen to all your prayers and free you from all the excruciating sufferings. Let his mercy and forgiveness fall on you!

On Good Friday, take a vow to selflessly serve humanity and spread the teachings to every living being on this planet. Happy Good Friday!

The cross of Jesus Christ is the symbolic representation of God's deepest and unending love for humanity. Happy Easter Friday 2022!

The death of Jesus Christ has brought more glory and consciousness to mankind than all his creations. I wish happy Good Friday to everyone!

This Good Friday, I wish the lord Jesus keeping showering his boundless and limitless love on you and your family. Sending this Good Friday quote in the name of Jesus!

May the kindness and mercy of Lord fill your life with utmost peace, love, and compassion towards other beings. Happy Easter Friday!

Death is inevitable but life is the second name of possibilities. Similarly, Jesus is another name of love and mercy. Jesus Christ is the cure for all diseases!

Instead of lamenting the crucifixion of Jesus Christ on Good Friday, you must spread his teachings everywhere as a token of gratitude for him. Rejoice and spread happiness. Happy good Friday!

Good Friday occasion exemplifies that if you try to silence or slay the innocent ones, he will surely burn you in his wrath. May you and your family have a peaceful good Friday celebration!

We call can learn something from Jesus but the greatest thing you can learn from him is sacrificing oneself for the sake of protecting truth and humanity. May Jesus resurrect every aspect of your life and turn you into a better human being!

Jesus died, not to prove his greatness and magnificence but for the good of his followers and the rest of humanity. May the divine light of Jesus keep shining on you till the end. Happy good Friday!

You don't have to fast or lighten up candles to celebrate good Friday. Only remembering the sacrifices of Jesus and his teachings is sufficient enough to celebrate it. May you have a scintillating Good Friday celebration.

He who believes in Jesus wholeheartedly can rise from the dead at any point of time in life. You should be grateful that you are getting one more opportunity to celebrate good Friday. May Jesus Christ be always your savior.

You don't have to chant his name thousands of times a day. Just be completely innocent, benevolent, and full of gratitude to become his favorite child. I wish you a memorable good Friday celebration.