Good Friday Liquor Laws
While buying alcohol on Good Friday in Ireland is a relatively new phenomenon, it will be slighter harder for people to obtain their tipple this year.
The prohibition on the sale of alcohol on Good Friday was lifted in 2018, meaning pubs and shops could sell drinks on this day for the first time since 1927.
But with so-called 'wet pubs' closed since March 2020, and gastropubs and restaurants shut except for takeaway, people will have to largely rely on supermarkets to stock up for Easter Weekend.
Some supermarkets and shops are planning to close on certain days over the weekend, so there are limited places to shop.
Gastropubs & restaurants
Restaurants and gastropubs have continued to serve takeaway pints or bottles of wine to customers collecting food and these will continue to be available this weekend. Those that do serve takeaway alcohol with food can continue to do so over the Easter Weekend, but are not permitted to sell alcohol until 10:30am every day except Sunday, when the sale of alcohol is prohibited until 12:30pm.
Supermarkets
Supermarkets have seen a big spike in alcohol sales over the last 12 months as Ireland's pubs have been shut.
Normal licence hours apply to supermarkets this weekend with all chains permitted to sell alcohol from 10:30am on Good Friday, this Saturday and from 12:30pm Easter Sunday.
It should be noted, however, that all Dunnes Stores, Lidl and Aldi chains close for business on Easter Sunday.
Tesco will remain open all weekend, while Supervalu are independently-run franchise stores with varying opening hours policies.
Off-licenses
Off-licenses are permitted to open as normal this weekend, though some may be located within shopping complexes that close for business on Easter Sunday.
Takeaway pints
Takeaway pints have begun to creep back in in recent weeks.
And a number of pubs are offering takeaway cocktails, among other drinks, which is not illegal.
While this option will still be available, depending on a retailer's own opening hours, the Garda have issued pleas for the public to remain home this Easter and have said it will respond to reports of gatherings, events or parties this weekend.
Where can I get booze on Good Friday?
If you're anything like us, this should sound familiar: it's Good Friday, you've got nothing in the house, and there's some sort of social occasion for which you obviously need a bottle. Except it's the one day of the year when booze is least available. So, before you head out around town in a desperate state of alcohol-deprived panic, what are your options?
NSW has strict laws on alcohol sales on Xmas and Good Friday, which boil down to the following: absolutely no takeaway alcohol, and licensed venues can only serve on premises from midday-10pm. So, in other words, bottleshops are closed. And while pubs are open, they can't serve takeaway alcohol.
There's one loophole: venues that have a producer's license (ie: that brew/distill/ferment) may be able to sell their wares. So get ready to stock up on fresh growlers of cracking local brews, some craft spirits or even a six-pack.
Looking for more to do on the long weekend? Here's our guide to Easter in Sydney.
If you want more craft beer, check out our guide to Sydney's best brewery bars. If the vinous life is the life for you, head to the best wine bars in the city.
Where can I get booze on Good Friday?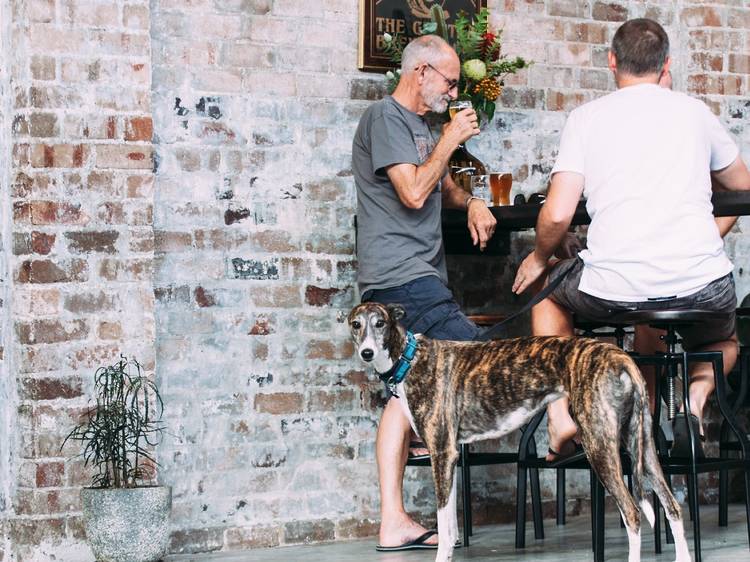 1. The Grifter Brewing Co
Good Friday noon-10pm (take away beers available)
Saturday noon-10pm
Sunday noon-10pm
Monday noon-9pm
2. Archie Rose
Good Friday noon-11.30pm (full distillery range available for take away)
Saturday noon-11.30pm
Easter Sunday noon-10pm
Monday noon-10pm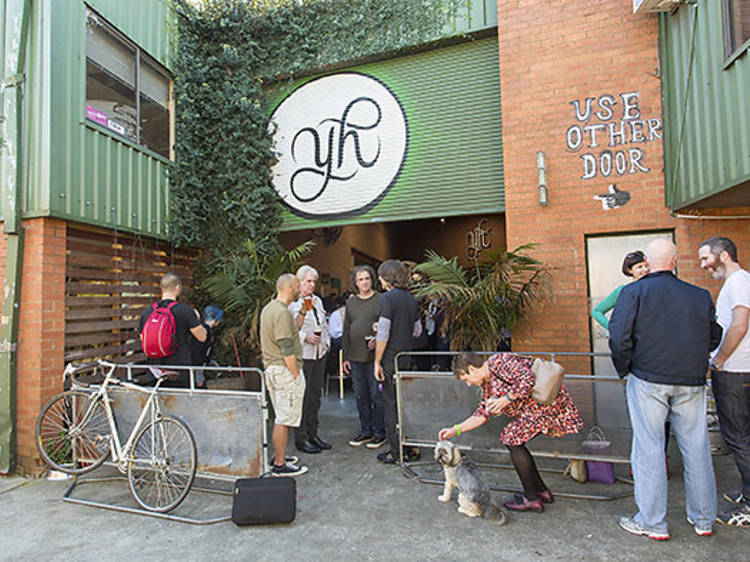 3. Young Henrys
Good Friday noon-7pm (take away beers and ciders available)
Saturday noon-7pm
Easter Sunday noon-7pm
Monday noon-7pm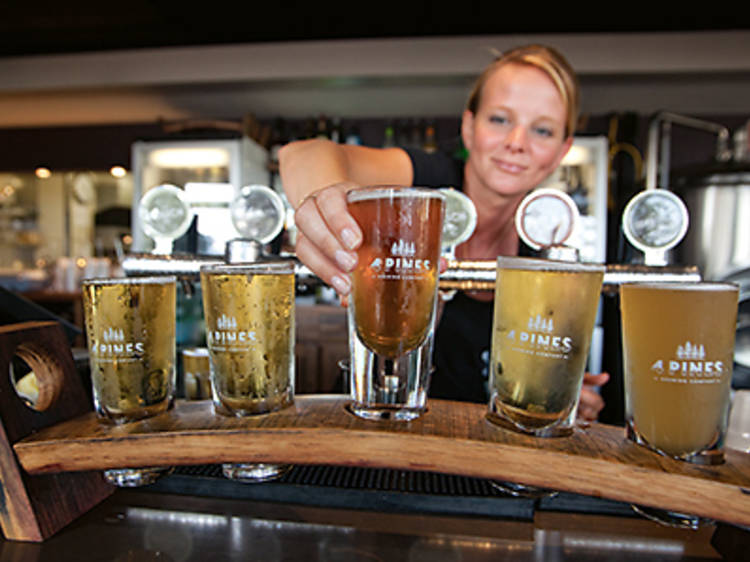 4. 4 Pines Brewing Company
Good Friday noon-10pm (take away beers available)
Saturday 11am-midnight
Easter Sunday 11am-midnight
Monday 11am-midnight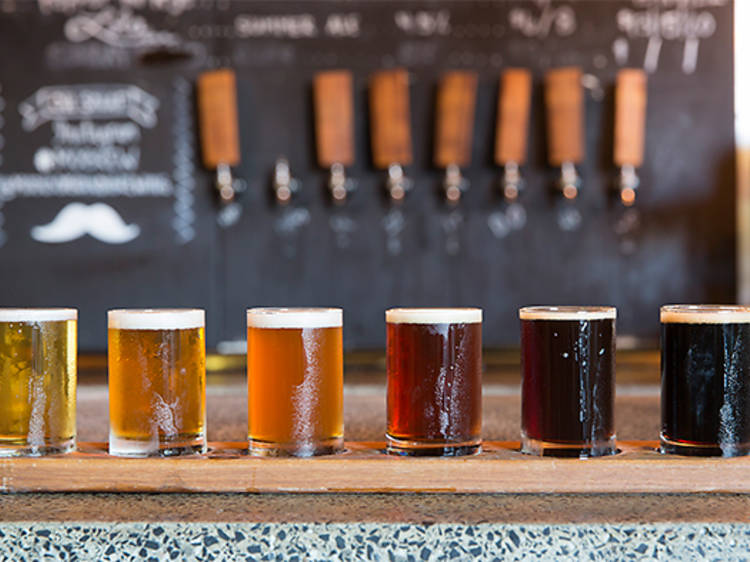 5. Modus Operandi
Good Friday noon-10pm (take away beers available)
Saturday noon-10pm
Easter Sunday noon-10pm
Monday Closed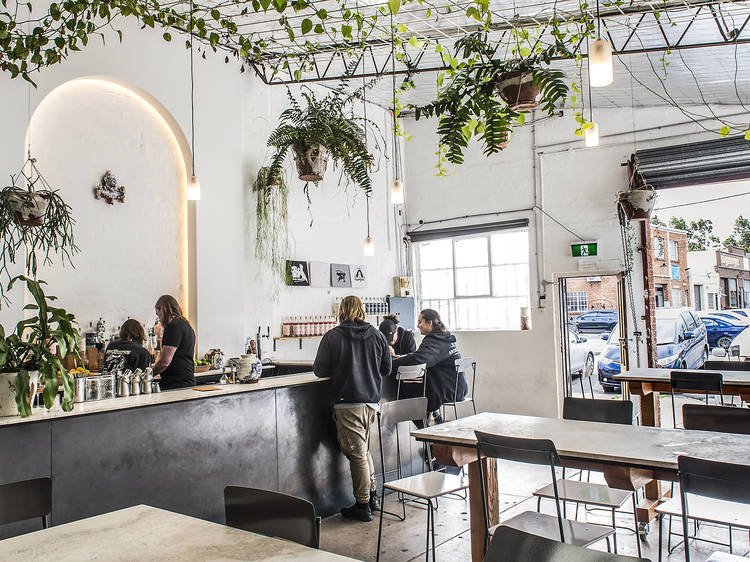 6. Poor Tom's Gin Hall
Good Friday noon-10pm (full range available)
Saturday noon-10pm
Sunday noon-9pm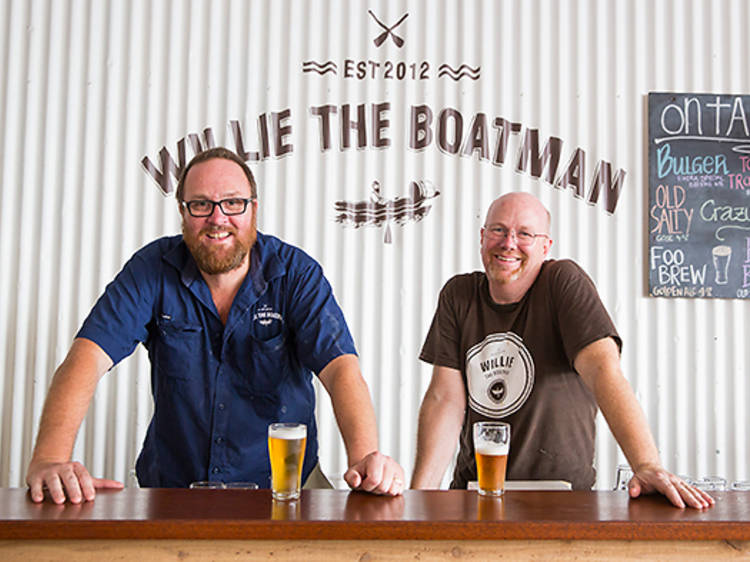 7. Willie the Boatman
Good Friday 3-9pm (take away beers available)
Saturday noon-7pm
Easter Sunday noon-7pm
Monday Closed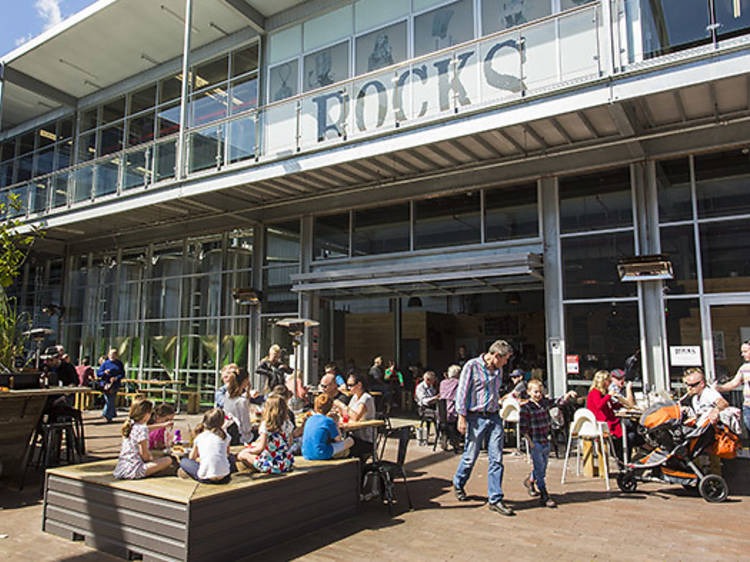 8. Rocks Brewery and Bar
Good Friday 9am-midnight (take away beers available)
Saturday 9am-midnight
Easter Sunday 9am-10pm
Monday 9am-10pm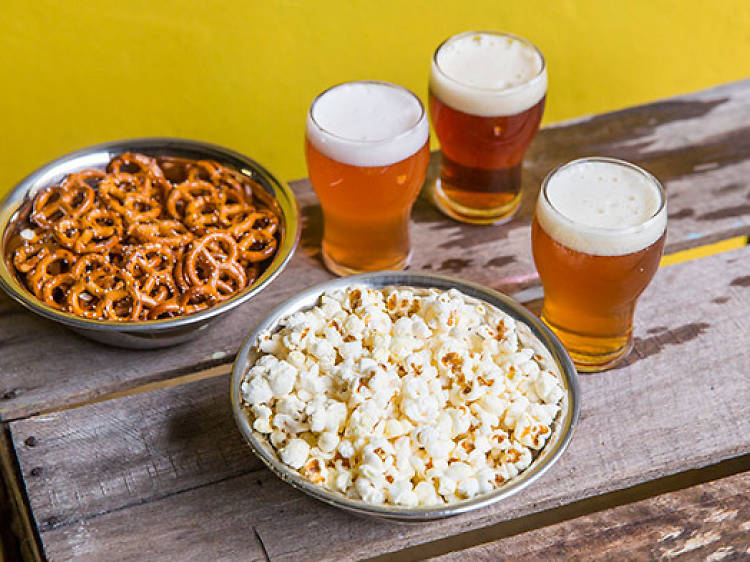 9. Wayward Brewing Co
Good Friday noon-10pm (take away growler and squealer refills, plus bottled beer and wine available)
Saturday noon-8pm
Easter Sunday noon-8pm
Monday 2-8pm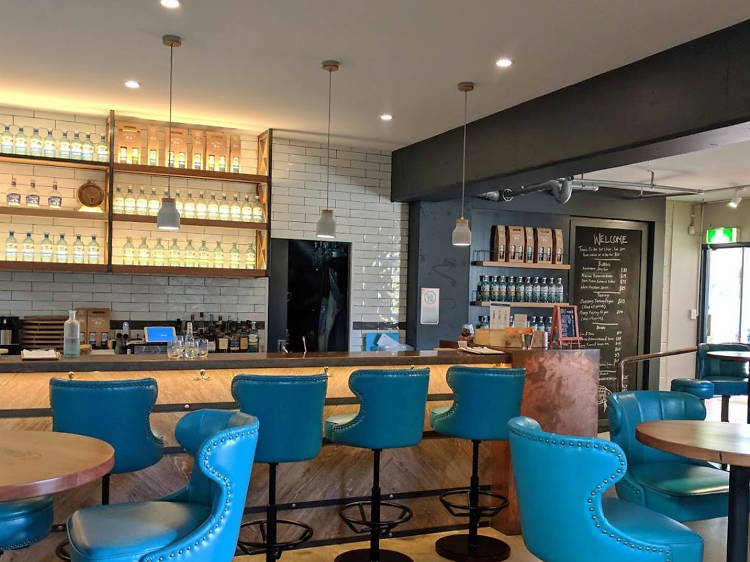 Photograph: Manly Spirits Co
10. Manly Spirits Co
Good Friday 3-10pm (take away spirits available)
Saturday noon-10pm
Easter Sunday noon-6pm
Monday Closed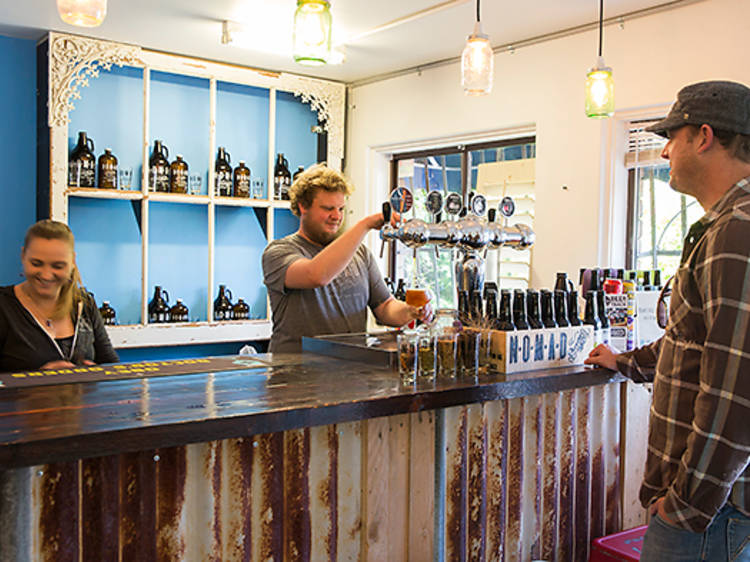 11. Nomad Brewing Co
Good Friday noon-8pm (take away beers available)
Satruday noon-6pm
Sunday noon-6pm
Monday Closed
Where And When You Can And Can't Buy Alcohol This Easter Weekend
The law forbids most sales of alcohol on Good Friday and Easter Sunday, and while there are loopholes, they're not exactly easy to jump through.
Under the Sale and Supply of Alcohol Act 2012, no off-licences are allowed to sell or deliver booze.
There is just one exception: wine made "on the premises" or "from produce harvested from land on which the premises are situated" can be sold on Easter Sunday. Good news for vineyards, and anyone who lives close to one. But they're still out of luck on Good Friday.
On-licences can't sell drinks on Good Friday and Easter Sunday unless the buyer lives or lodges on the premises, or is there to eat.
Don't think that buying a burger will give you an all-you-can-drink ticket, though. The law bans selling alcohol to anyone there more than an hour before they eat, or hanging around more than an hour afterwards, since they're probably not really there for the food.
Alcohol law change for Joseph Parker's Easter Sunday fight unlikely
Kiwis bend alcohol trading rules by buying on social media
The other option for on-licences is to get a special permit. A number of Auckland bars have been granted permits to sell booze on Sunday morning for punters keen to watch the Joseph Parker-Anthony Joshua fight, including The Paddington Parnell, the Flying Moa in Mt Wellington and the Elephant Wrestler in Takapuna.
You might be thinking to yourself, 'It's 2018! I can just go online to get my beer.' Which is true – but you better hope you've got an emergency stash, because you'll be waiting until the day after for your tipple to be delivered.
While the law states a "remote sale of alcohol may be made at any time on any day", it's not allowed to be dropped off until a less-religious day rolls around – Saturday, or Easter Monday, in this case. And not until 6am.
Public health groups call for higher alcohol prices
And think twice trying to get hooked up on Facebook – if the seller doesn't have a licence, they're probably breaking the law no matter what day it is.
"Generally speaking if I got some booze, or had some booze left over from my wedding, I can't go onto Facebook and flick it off without a licence," says Robert Davies of law firm Harkness Henry, which specialises in alcohol licensing law.
Even buying it is "not a good idea".
"There might be some liability that attaches to that under the Crimes Act if you're party to the offence… My advice would be don't do it."
It might come down to whether you knew the seller was unlicensed – which could be a hard argument to make since you're shopping on Facebook, rather than a bottle store or bar.
Newshub has contacted the police to ask if they'll be proactively monitoring potentially illegal sales on social media and bars.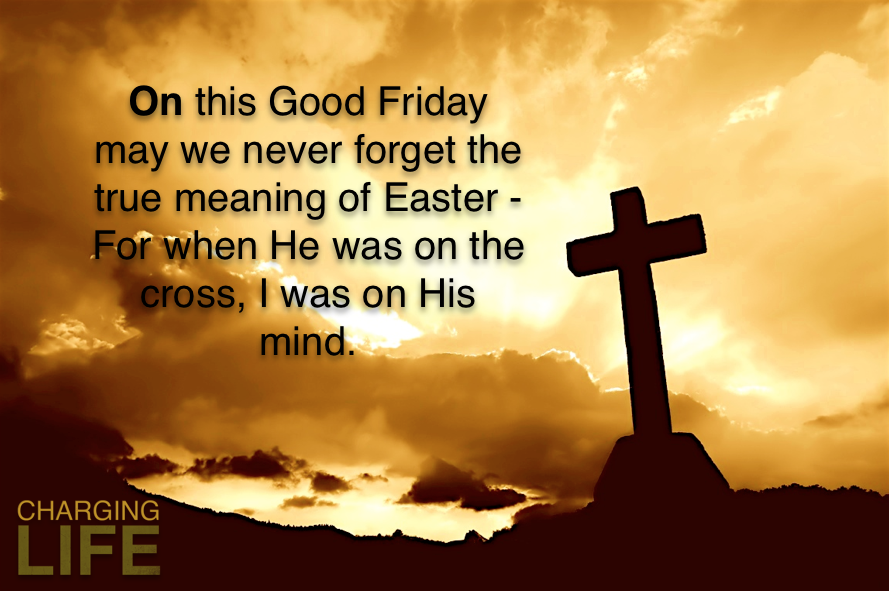 Easter Trading Hours For Licensed Premises
The Easter holiday period affects trading hours for licensed premises, including restrictions on serving alcohol, operating gaming machines and providing adult entertainment.
Good Friday Eve
On the Thursday before Good Friday (Good Friday Eve), the sale and supply of alcohol is only permitted until 12 midnight regardless of whether you have approved extended trading hours that allow for later trading. While the bar must finish serving at this time, patrons still have until 12.30am to finish consuming their drinks.
All gaming machines at hotels and clubs must stop at 12 midnight on Good Friday Eve. For casinos, gaming is permitted until 3am on Good Friday.
Good Friday
You will need to change your alcohol, gaming and adult entertainment operations on Good Friday.
Alcohol
You are permitted to sell and supply liquor from 10am to 12 midnight together with a meal in a part of the premises that is ordinarily set aside for dining, if the meal is also prepared, served and intended to be eaten on the premises. (Note: A meal is defined as food eaten by a person at a fixed structure used as a table, with cutlery provided for the purpose of eating the food, and is of a sufficient substance to be ordinarily accepted as a meal.)
You are not permitted to sell takeaway alcohol on Good Friday.
Patrons can buy alcohol for consumption on the premises together with a meal for 1 hour before, during and 1 hour after eating their meal.
Gaming and adult entertainment
Neither gaming nor adult entertainment is permitted in licensed premises on Good Friday. For casinos, gaming must stop between 3am and midnight on Good Friday.
Easter Sunday and Monday
Licensed premises can trade at their usual opening times, without the restrictions of Good Friday.