Good Friday Hours
Many Christians around the world observe Good Friday on the Friday before Easter Sunday. It commemorates Jesus Christ's Passion, crucifixion, and death, which is told in the Christian Bible. It is the day after Maundy Thursday.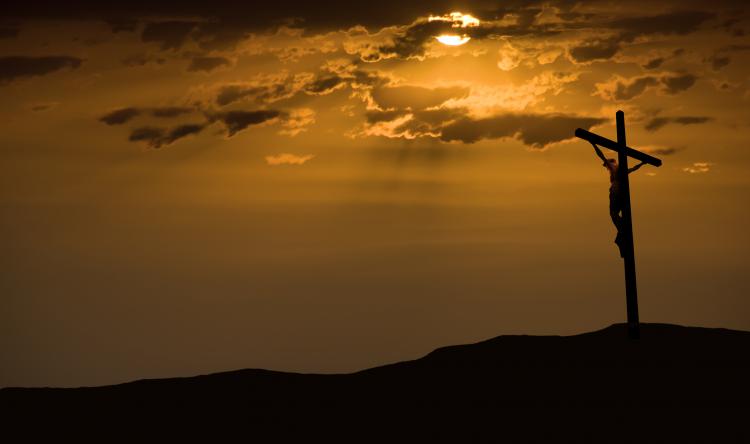 What Do People Do?
Many people in different countries celebrate the anniversary of Jesus Christ's crucifixion, and death on the Friday before Easter Sunday.  This is an observance that involves people fasting and praying. Many church services are held in the afternoon, usually around noon or midday to 3pm, to remember the hours when Jesus hung on the cross. Many churches also observe the day by re-enacting the procession of the cross as in the ritual of the Stations of the Cross, which depicts the final hours of Jesus' life. Processions are held in many countries such as India, Italy, Malta, the Philippines, and Spain.
Kites that are often handmade are flown in Bermuda on Good Friday to symbolize the cross that Jesus died on, as well as his ascension into heaven. This custom dates back to the 19th century. Churches in countries, such as Belgium and Mexico, are draped in black on Good Friday in memory of Jesus' suffering on the cross. The day is solemn and a general air of sadness is felt in many towns and villages. Many Christians in Poland fast on dry bread and roasted potatoes. Egg decorating is also part of the Easter preparations in Poland and many other countries.
Public Life
Good Friday is a public holiday in many countries including (but not exclusive to):
Australia.
Bolivia.
Brazil.
Canada.
Chile.
Colombia.
Costa Rica.
Denmark.
Dominican Republic.
Ecuador.
Finland.
Germany.
Guatemala.
Honduras.
Indonesia.
New Zealand.
Nicaragua.
Norway.
Panama.
Paraguay.
Peru.
Philippines.
Portugal.
Serbia (Orthodox Good Friday).
Slovakia.
Spain.
Sweden.
Uruguay.
United Kingdom.
Venezuela.
Good Friday is not a federal holiday in countries such as the United States, although it is a state holiday in some states, including Hawaii. Some people have a day off work on Good Friday in the Netherlands, while others work.
Background
There are many theories as to why the day that remembers Jesus' death on the cross is known as Good Friday. One school of thought is that Good Friday stems from the words "God's Friday", while others understand "good" in the sense of "observed as holy". According to yet another interpretation, despite the horrors Jesus endured on that day, the event ultimately represents an act of love and constitutes one of the central and most cherished themes of Christianity: that Jesus died to pay the price for humankind's sins. Many Orthodox Christians call the day Great Friday. The day is also known as Black Friday or Sorrowful Friday, as well as Long Friday.
The Good Friday date is one of the oldest Christian holidays, with some sources saying that it has been observed since 100 CE. It was associated with fasting during the early years of its observance and was associated with the crucifixion around the fourth century CE. The Easter date depends on the ecclesiastical approximation of the March equinox.
Symbols
Good Friday is celebrated in memory of Christ's Passion, crucifixion, and death. The most important Good Friday symbol is the crucifix, or cross, which represents the way in which Jesus died. Some crosses bear a figure of Christ. Other symbols of Good Friday include black cloth used to cover the cross, paintings and statues in churches and some homes to signify mourning. In addition, some people deliberately create a bare appearance in their homes and churches by removing all flowers and shiny objects.
Good Friday, Easter Sunday Retail Hours
Good Friday is a statutory holiday in all provinces, except Quebec. Easter Sunday is a retail closing day in Quebec, Nova Scotia as well as Newfoundland and Labrador.
The following is a brief overview of retail business regulations from across the country, as related to Easter and good Friday holidays.
Since there are exceptions to Good Friday and Easter Sunday retail hours, based on jurisdiction and type of retail store, RCC members are encouraged to check with their local municipality or provincial/territorial government if they have specific questions.
In provinces where there are no regulations related to holiday retail hours (see below), there may still be rules in a retailer's shopping mall lease agreement pertaining to retail opening hours on that day.
Atlantic Canada:
In Nova Scotia, New Brunswick, Prince Edward Island and Newfoundland & Labrador, Good Friday is a statutory holiday and a retail closing day.
In Nova Scotia as well as Newfoundland and Labrador, Easter Sunday is a retail closing day for most retailers.
Quebec:
In Quebec, Easter Sunday is a retail closing day for most retailers; however, there are exceptions based on municipal jurisdiction.
Employees are entitled to an indemnity or a compensatory leave on Good Friday or Easter Monday, at the employer's choice.
Ontario:
In Ontario, many retailers will be closed on Good Friday and Easter Sunday; however, there are exceptions based on municipal jurisdiction.
Manitoba:
In Manitoba, many retailers will be closed on Good Friday; however, there are exceptions based on municipal jurisdiction.
British Columbia / Alberta / Saskatchewan:
In British Columbia, Alberta, and Saskatchewan, retailers are allowed to open on Good Friday as long as they pay their employees according to the law.
Territories:
In the Northwest Territories, Nunavut, and Yukon, retailers are allowed to open on Good Friday as long as they pay their employees according to the law.
Good Friday 2022 and in 2023 year
In seen list or in calendar views you can see when will be Good Friday 2022 and Good Friday 2023. You can plan your holidays, weekends and free days.
| Year | Date | Day | Holiday | Regions |
| --- | --- | --- | --- | --- |
| 2022 | 15 April | Friday | Good Friday | National Holiday |
| 2023 | 7 April | Friday | Good Friday | National Holiday |
Good Friday is part of Holy Week for Christian, and it is a Christian observance that commemorates the crucifixion of Jesus Christ. It is regarded as a public holiday throughout the United Kingdom.
Is Good Friday a Bank Holiday?
Good Friday is recognized as a bank holiday in the United Kingdom. It is always the day after Maundy Thursday and followed by Holy Saturday and Easter Sunday, but both are not bank holidays. Easter Monday is recognized as a bank holiday in England, Northern Ireland, and Wales, but that is not the case in Scotland.
Two-Week School Break
The Easter school holiday in the United Kingdom is usually around two weeks long, and most schools break up on Good Friday or the day before. However, this varies in local locations within the jurisdiction of the United Kingdom.
Are local business and Shops Open on Good Friday?
As Good Friday is a public holiday recognized officially, most businesses and organizations are closed, although some stay open. Horse racing used to be banned in the United Kingdom on Good Friday, but this is no longer the case. Most shops and supermarkets, restaurants, pubs, theatres, and cinemas are open on Good Friday as well.
Is Alcohol Served as Usual?
Historically, alcohol sales were restricted during the Easter period throughout the United Kingdom, but this is now only the case in Northern Ireland, where alcohol could only be served between the hours of 17:00 (5 pm) and 23:00 (11 pm) on Good Friday. On the days before and after Maundy Thursday and Holy Saturday, the bars in Northern Ireland have to stop serving at midnight. In the neighboring Republic of Ireland, alcohol restrictions were lifted in the year 2018, right after scrapping a 90-year-old law.
Many employees in the United Kingdom use some of their annual leave to extend the Easter bank holiday break. Bank holidays may as well impact how benefits are paid, but this varies a lot from business to business in the United Kingdom.
It has become a norm or custom among many Catholics not to eat meat on ordinary Fridays, including most especially on Good Friday. Even though most Christians in Britain belong to the Anglican Church of England, this norm or custom has made it common to enjoy an ultra-British dish, fish, and chips, for tea (dinner) on Good Fridays in the United Kingdom these days.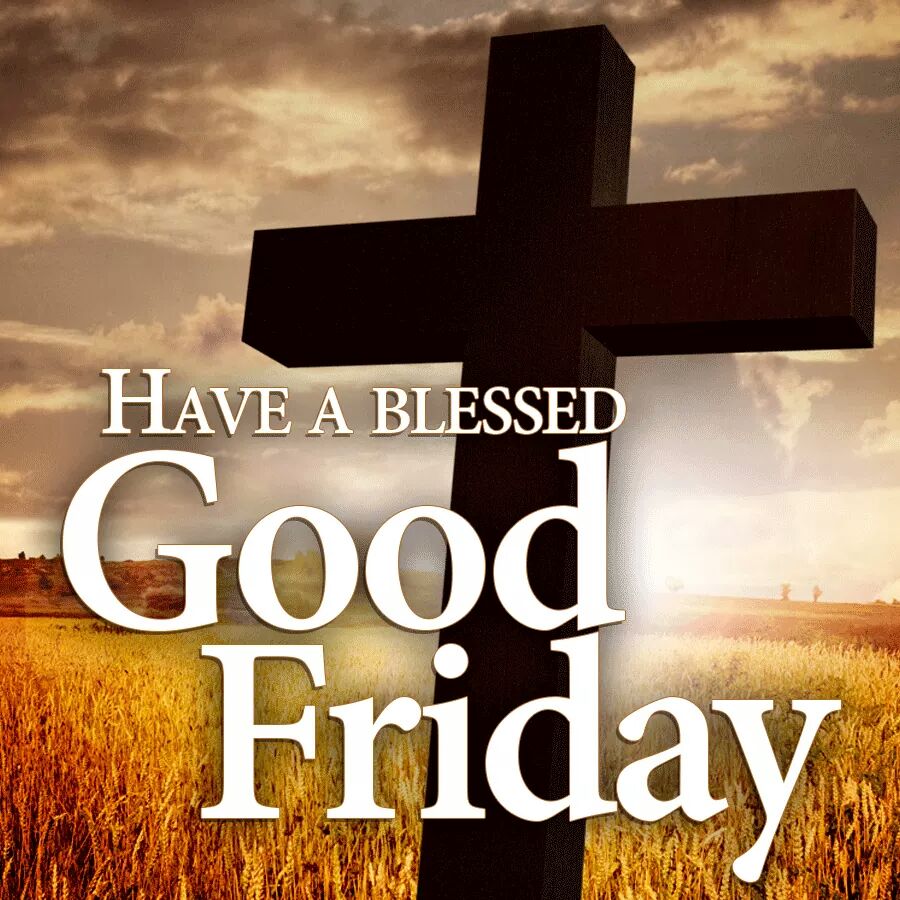 Easter Bus Times and Traffic
There tends to be some unusual congestion on the roads as many take trips during the four-day Easter weekend, which starts on Good Friday. Other means of transport such as buses, trains, and other public transport systems may run as usual or on a different timetable. British Rail generally schedules railway maintenance during the Easter week, which affects the schedules.
Why Is Easter on Different Dates Every Year?
Just as Good Friday is moveable, the same applies to Easter. Every Good Friday would always be two days before Easter Sunday – celebrated on the first Sunday after the first Full Moon on or after the March equinox, but never before 22nd March. Additionally, the Church of England and the Roman Catholic Church both follow the Gregorian Calendar and celebrate Easter Sunday on the same dates. Although, the majority of Orthodox churches today still follow the Julian Calendar and celebrate Orthodox Good Friday a little later in the spring, most years.
Procession in Good Friday day
Good Friday is an ecumenical service, meaning that it involves members from several different Christian denominations and it is open to anyone. And there is a religious service called the Crucifixion on Victoria Street in London. There is also a silent procession along the same Victoria Street, where a wooden cross is carried at the front, in the same way as in many other European cities. Moreover, the most famous of these processions is the Way of the Cross in Rome, Italy.  This would always have the tally of Tens of thousands of pilgrims from all over the world gathered in the ancient city to watch the Pope lead the torchlit procession on the Good Friday.
What the "Good" Friday means?
In Christianity, Good Friday is also known as the Passion of Christ, and it is the day Jesus was crucified in Jerusalem. It is for all Christians a day of mourning, and there are special services to commemorate the crucifixion and suffering of Jesus on the cross. Though, in most Anglican churches, there are no flowers or decorations on Good Fridays. It may seem strange or contrastive that a day of death and suffering is known as "Good" Friday, and there are several conceptions to explain why the name is "Good Friday." The word 'Good' may simply be a different spelling or pronunciation of the word "God," or it may have been another, now lost, the meaning of "holy." There is another concept that emphasized the tragedy of the crucifixion of Jesus Christ, eventually bringing excellent "good" to His followers –Christians.
The Good Friday Agreement
This reminds of the agreements that were signed by different parties with inference on consecrating the Good Friday. Hence, on 10th April 1998, the Good Friday Agreement or Belfast Agreement was signed. This was a significant move in the political process to end 'sectarian violence in Northern Ireland.' A multi-party agreement by most of NorthernIreland's political parties was signed, as well as an international agreement between the British and Irish governments.
Etymology
A common folk etymology incorrectly explains"Good Friday" as a corruption of"God Frida," which is similar to the linguistically correct description of the term "goodby" as a contraction of the regular Christian expression "God be with you". An in-depth understanding of the term "Good Frida" has revealed that the term ensued from the obsolete sense or remark "pious, holy" of the word "goo." Less common instances of expressions based on this obsolete sense of the term "goo" include "the good boo" for the Bible, "good tiding" for "Christma" or Shrovetide, and Good Wednesday for the Wednesday in the Holy Week. If we are to be considering the old English, the day was referred to as "Long Friday" "Langa frigedæ," and this term was adopted from Old English and is still used in Scandinavian languages and Finnish.