Foods That Will Delight Everyone on Valentine's Day
It's the season of love — a.k.a, Valentine's Day. And you know what that means: it's time to pull out all the stops when it comes to wowing the ones you adore. Of course, there are tons of ways to celebrate Valentine's Day. For some, the holiday is all about cooking up a delicious dinner for two, while for others, the main objective is getting the girls together for a Galentine's Day gathering (virtually, of course!). But no matter how you're celebrating, your festivities could always benefit from the addition of a few heart-shaped foods.
Sure, serving a plate full of heart-shaped pancakes is a great way to get kids into the holiday spirit. But revelers of all ages enjoy funky foods too — and the opportunities for heart-shaped treats are endless. You could make something savory — like a pretzel, pizza, or egg sandwich — or something sweet — like a waffle, cinnamon roll, or brownie. And here's the best part: for most of these recipes, you don't need any special supplies like novelty cake pans or cookie cutters. No matter what you're looking to cook up, we've got you covered with the best heart-shaped foods that are perfect for Valentine's Day breakfast, lunch, or dinner. Many of them even make incredible homemade Valentine's Day gifts for loved ones.
Red Velvet Heart Cake
No pan? No problem. You can still easily make a heart-shaped cake for your valentine with what you already have in your house.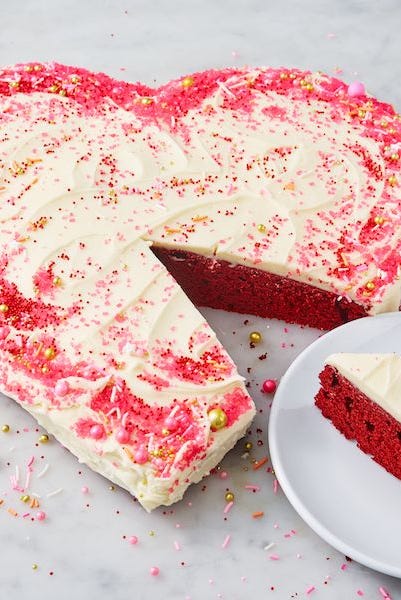 Reese's Rice Krispies
Does your sweetie have a serious sweet tooth? They'll love these Rice Krispies that combine white chocolate and Reese's.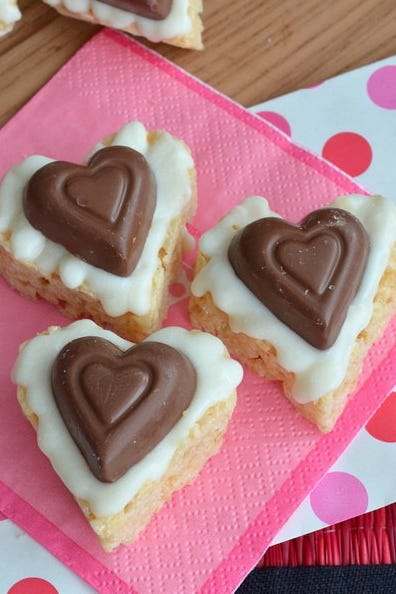 Sweetheart Cinnamon Rolls
If you're thinking you need more than just a can of store bought rolls, you're wrong. All you need to do is get a little creative.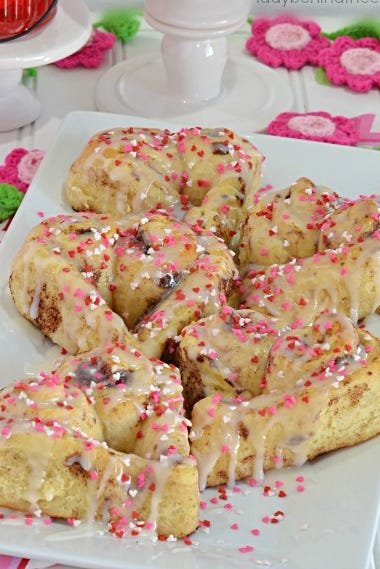 Strawberry Heart Hand Pies
A perfect snack for your little ones after they come home from school. Or wait to make the pies with your kids as they are super easy to create.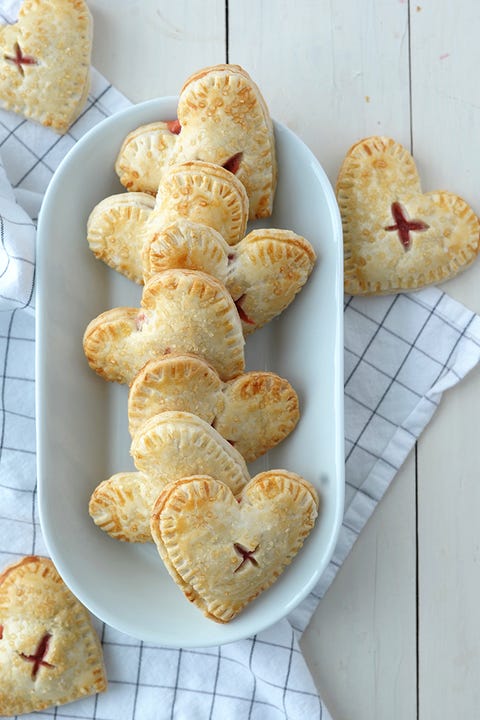 Valentine's Day Macarons
The recipe used here is way less intimating than traditional macarons. Plus, they are so delicious, no one will care if they don't look perfect.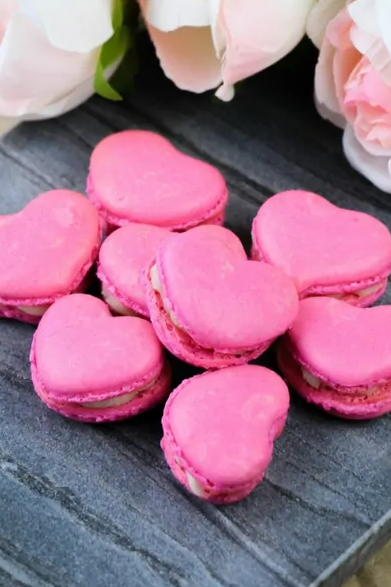 Avocado Heart Salad
Make a statement at lunch with a refreshing salad that has heart-shaped avocado bites.