Festive Quarantine New Year's Eve Ideas to Ring in 2021
New Year's Eve 2021 will look a lot different than last year's celebration. Instead of heading out for a night on the town, many of us will be settling in for an evening on the couch. And in lieu of ringing in 2021 with dozens of friends, our guest lists will be limited to the people who live in our households. But just because your 2021 holiday is different doesn't mean it can't be just as festive, celebratory, and meaningful as years past. With the right amount of planning, you can throw an incredible New Year's Eve bash right at home.
This year, holidays are even more important than ever. The past few months have been challenging for many of us, and New Year's Eve is the perfect day to reflect and reset. Seriously, what better time is there to look back on all you've accomplished and overcome than the last day of the year? Before the clock strikes 12, grab a favorite bottle of bubbly and get ready to celebrate with these festive quarantine New Year's Eve ideas. From setting a creative New Year's resolution to planning an incredible New Year's Eve brunch, you're bound to find a few celebratory ideas you love.
1
Make a New Year's brunch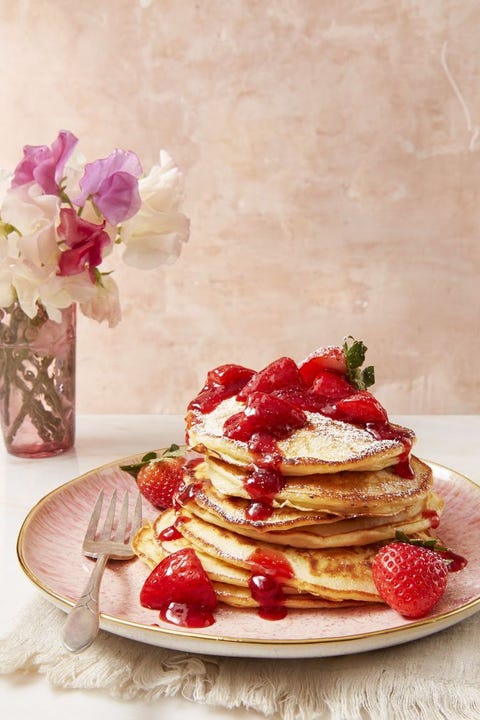 Brunch is the best meal — and so you'll want to include it in your plans for the last day of the year. A festive dish, like these strawberry cheesecake flapjacks, will do the trick in a pinch. Oh, and you'll definitely want to pour a mimosa (it's never too early for champagne on New Year's Eve!).
2
Take a virtual yoga class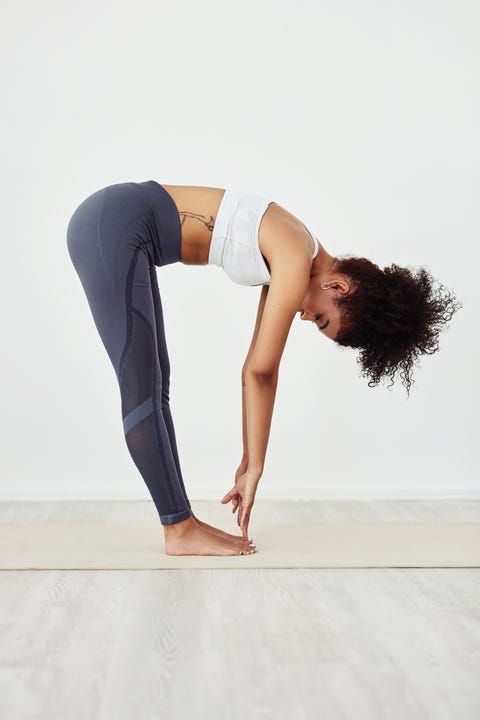 Yoga is an easy way to start your day on a refreshing note. Find an online class — you could try YouTube for a free flow or head to Eventbrite for a NYE-themed class — or download a top-rated yoga app. Then, pull out your mat and get moving. Try a vinyasa practice for something firey and fast or a yin yoga practice for something slow and relaxing.
It wouldn't be New Year's Eve without a glittery decoration or two. Add a festive touch to your home with these over-the-top 2021 balloons. Bonus: They're the perfect photo backdrop if you decide to take pics (and you absolutely should!).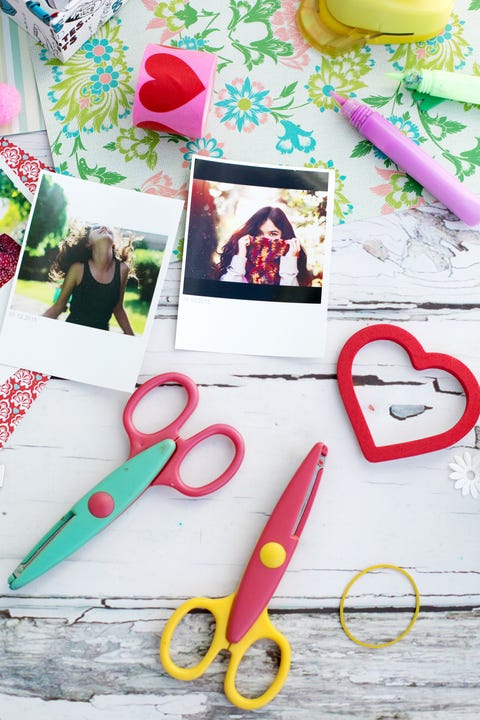 There's no denying it: 2020 was a year to remember. Commemorate the past 12 months by putting together a scrapbook or photo album. It's a great way to get creative and look back on all the incredible memories you made.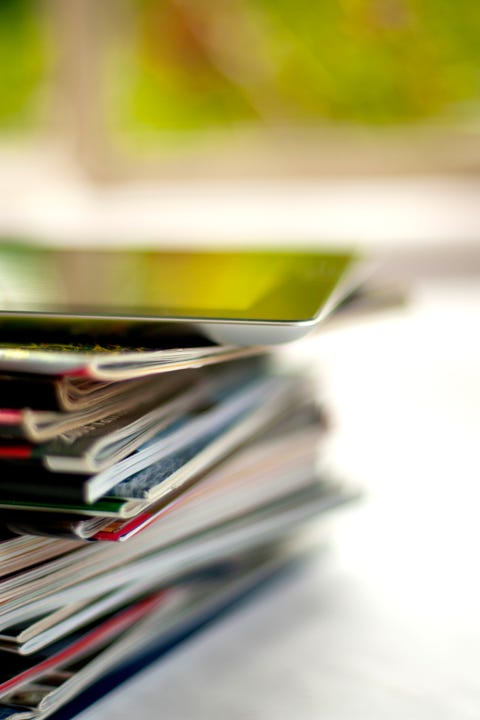 If you prefer to look ahead, make a 2021 vision board. Find some magazines and cut out images that speak to you. Then, glue them onto cardstock. You can also make your vision board online using a website like Canva or PicMonkey. Make sure you print out your vision board and put it someplace you'll see it every day.