Festive New Year's Crafts Ideas
The classic New Year's Eve aesthetic is "more is more" — and that's a design philosophy we can get behind! The holiday is all about glitter and glam, festivity and fun … and that's even if you're just watching the ball drop on the sofa. These craft project will help you DIY a cheerful party vibe because saying goodbye to 2020 in style is what we all need right now.
Dress up your outfit with sparkly headbands or confetti-filled earrings. Or, build a balloon-filled photo backdrop and snap Insta-worthy pics with your homemade noisemakers and party poppers. Whatever your fancy, these New Year's crafts ideas will help take your night to the next level.
Disco Ball Swizzle Sticks
These dazzling swizzle sticks will take your holiday drinks to the next level. Use one-inch diameter shatter-proof ornaments to get the disco ball look. Attach to colorful plastic drinking straws using a glue gun and finish with glitter washi tape.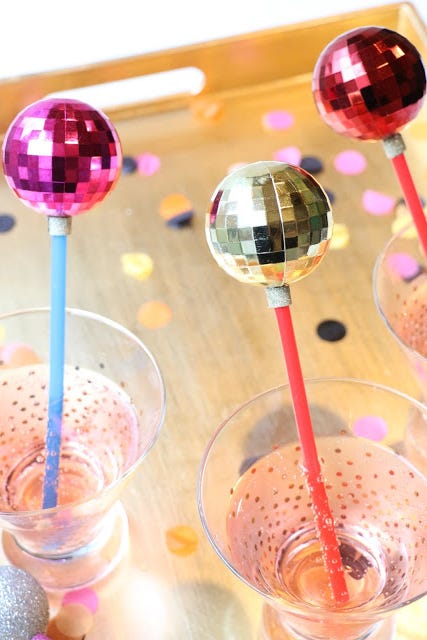 Party Hat Headband
Transform a plain headband into a flashy New Year's party hat in traditional black and gold (or any color scheme you choose). You'll just need glittery card stock, a feathered garland and a hot glue gun.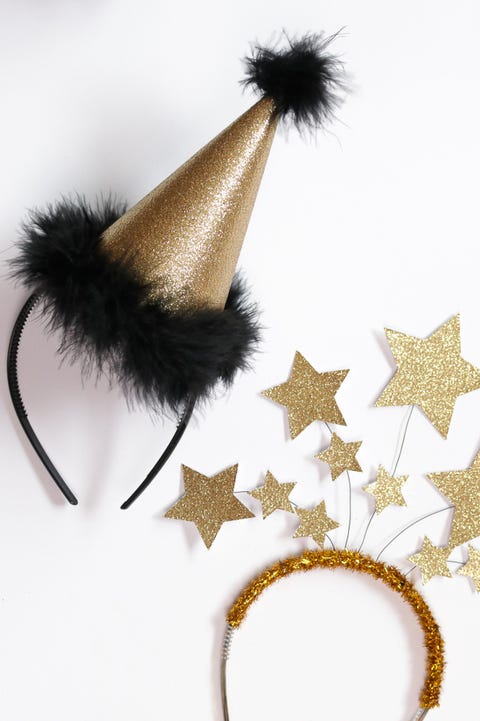 DIY Party Poppers
Use card stock and a glue gun to put together customized party poppers (great for New Year's or any other occasion). Fill with confetti, lollipops and any custom treats you like.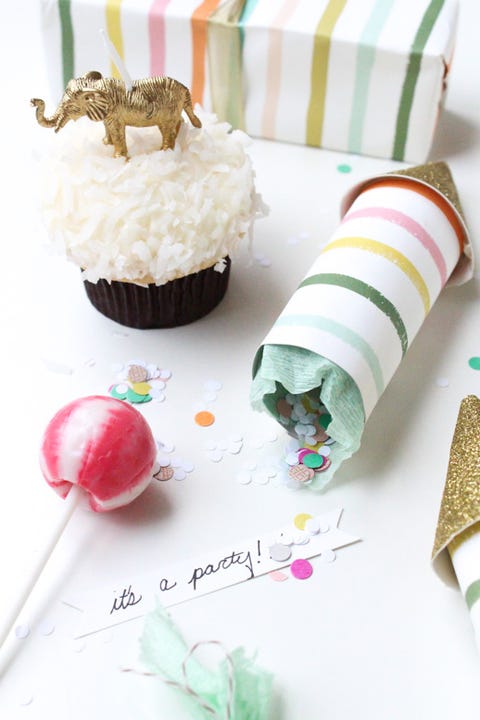 Confetti Earrings
Make yourself the belle of the New Year's Eve ball (even if you're celebrating quietly at home) with a DIY pair of perfectly on-theme, confetti-filled earrings. You'll need plastic-fillable ornaments, earring hooks and the confetti of your choice for filling.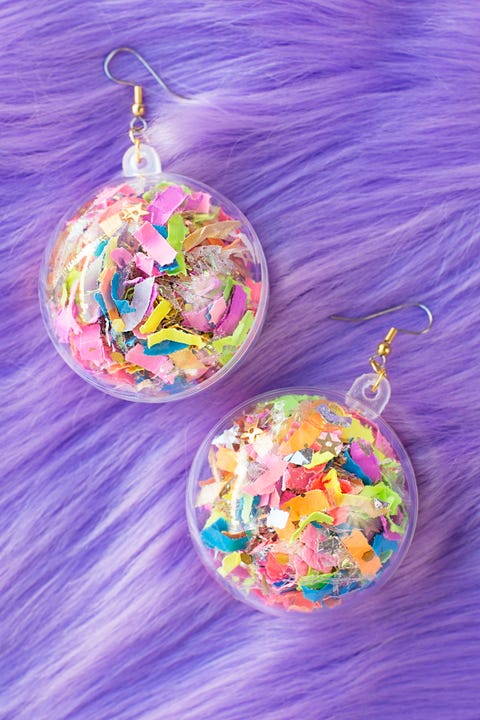 Silver Starry Crown
A store-bought headband transforms into a wow-worthy New Year's Eve accessory with layers upon layers of silver and sparkle. The stars come together with chipboard and glitter, and affix to the band with silver wire.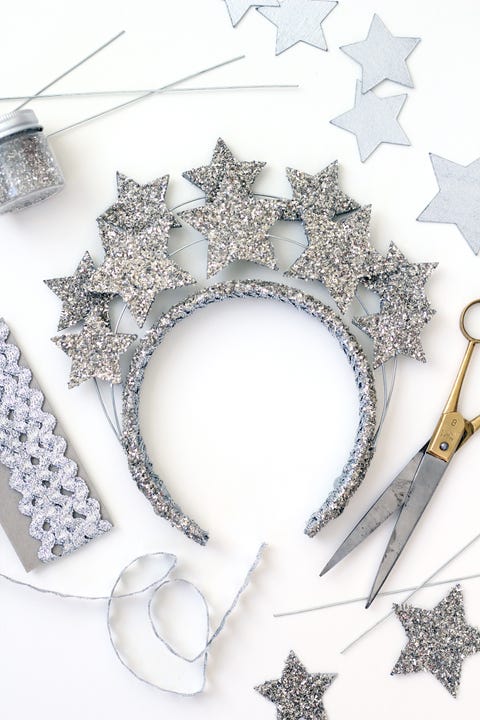 Accordion-Style New Year's Cards
These New Year's greeting cards look fancy, but they're actually simple to make using this free printable. Just print on card stock and fold.