Father's Day in Australia
There is no definitive explanation why Father's Day is celebrated in Australia and New Zealand on the first Sunday in September, though it is clear that the custom of the September date began in the mid 1930s.
An article in the Western Herald in 1964 said the day was officially designated as the first Sunday in September across the Commonwealth in 1964 and that the date was chosen for commercial reasons to distance it from other celebrations. This is similar to the date selected in Scandanavia, where November was also chosen to maximise its commercial value.
Father's Day is a celebration that honours the role of fathers and forefathers. It is a modern holiday, though the ancient Romans did have a tradition of honouring fathers, every February, but only those who had deceased.
Around the world, Father's Day is celebrated on different dates, though the day is celebrated in a similar manner, usually involving giving gifts to fathers and family activities.
When is Father's Day?
The most popular date for Father's Day is the third Sunday in June. This date was first observed in the USA and has since been adopted by many countries.
In Spain, Italy and Portugal, Father's Day is celebrated on March 19th, which is the Feast of St. Joseph who is the patron saint of fathers.
In Germany, Father's Day is celebrated on the same date as Ascension Day.
Across Scandinavia, the tradition of a Father's Day was adopted in the 1930s. Originally the American date was used, but in 1949 the Nordic countries decided to move it to the second Sunday in November. This was partly to place it half a year away from Mother's Day but also it was chosen to increase sales in an otherwise quiet trading period before Christmas. The only country who didn't fall in line was Denmark. They forgot to inform the public and press about the date change, so Father's Day remained on the same day as their other early June holiday, Constitution Day.
In Taiwan, Father's Day is celebrated on August 8th as the Chinese for eight is 'ba', while a colloquial word for father is 'ba-ba' – so the eighth day of the eighth month sounds similar to 'daddy'. This was also the date for Father's day in China, but the date was moved to the third Sunday in June.
History of Father's Day
In the USA, the first noted Father's Day celebration was held on July 5th 1908, in Fairmont, West Virginia. It was first celebrated as a church service at Williams Memorial Methodist Episcopal Church South, now known as Central United Methodist Church.
It is said that Grace Golden Clayton suggested the service to the pastor as a memorial after a mine explosion in nearby Monongah had killed 361 men the previous winter. Another explanation for the service was Mothers' Day, which had been celebrated for the first time two months prior in Grafton, a town that was 15 miles away.
An alternative claim for the inventor of Father's Day is the president of the Chicago branch of the Lions' Club, Harry Meek. He is said to have celebrated the first Father's Day with his organization in 1915; and the day that they chose was the third Sunday in June, which was the closest Sunday to Meek's birthday.
A key figure in the establishment of Father's Day was Mrs. Sonora Smart Dodd, whose father, the Civil War veteran William Jackson Smart, as a single parent reared his six children. Mrs. Dodd initially suggested June 5th, the anniversary of her father's death as a date for Father's Day. It is claimed she did not provide the organizers with enough time to make the arrangements, and thus the celebration was put back to the third Sunday of June.
The first Father's Day in June was celebrated on June 19th 1910, in Spokane, WA. In 1924, President Calvin Coolidge recommended the day as a national holiday.
President Lyndon Johnson made Father's Day a holiday to be celebrated on the third Sunday of June in 1966, though the day was not officially recognised until 1972, during the presidency of Richard Nixon.
Is Father's Day a Public Holiday?
Father's Day is not a public holiday. It falls on Sunday, 4 September 2022 and most businesses follow regular Sunday opening hours in Australia.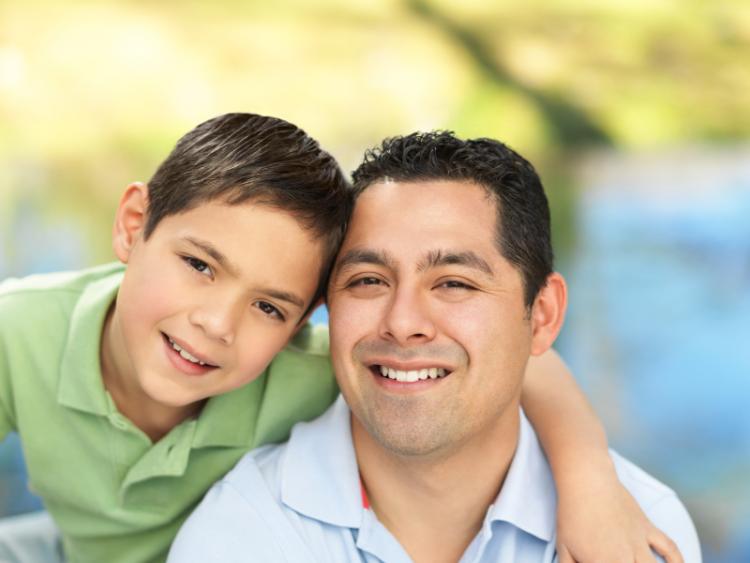 What Do People Do?
Many Australians celebrate Father's Day by showing their appreciation for their fathers or father figures. Acts of appreciation are done in different ways and may include (but are not limited to):
A day out in the park, at the movies, at a zoo, or another place of interest.
Handmade or purchased cards.
Presents such as food baskets, chocolates, clothing, equipment for hobbies, or gift vouchers.
Breakfasts, brunches, lunches, or dinners either at home, at a restaurant, or at a café.
Father's Day charity activities, such as fun runs or purchasing special gifts, to raise money for causes such as services for the visually impaired  or research on prostate cancer.
Some families may prefer to visit places of worship together, like churches, synagogues or mosques.
Some fathers and father figures receive adventures or experiences as Father's Day gifts. They may include a quad bike adventure, swimming with whale sharks, or abseiling. Some magazines and newspapers choose this time of the year to publish positive Father's Day stories that focus on the challenges that some men faced and achievements that they made to provide the best for children in Australia. Many of these articles are published both in print and online. Television and radio programs may also have Father's Day specials during this period.
Public Life
Father's Day is not a public holiday in Australia. It falls on a Sunday, which is a day off for many workers so many offices and stores are closed. However, some shopping precincts and stores, as well as restaurants, cafes and entertainment venues, may be busy on Father's Day, especially in areas where Sunday trading is allowed.
Background
There are some suggestions that the idea of Father's Day may originate in pagan sun worship. Some branches of paganism see the Sun as the father of the universe. Father's Day in Australia occurs on the first Sunday of September. Father's Day in some countries is on the third Sunday of June, which is close to the June solstice.
The idea of a special day to honor fathers and celebrate fatherhood was introduced from the United States. A woman called Sonora Smart Dodd was inspired by the American Mother's Day celebrations and planned a day to honor fathers early in the 20th century. The first Father's Day was celebrated in Spokane, Washington on June 19, 1910. Father's Day has become increasingly popular throughout North America and other parts of the world over the years. Mother's Day is also celebrated Australia on an annual basis.
Symbols
Images of fathers or father figures, and the words "Happy Father's Day" are often seen on marketing material, such as posters, postcards, and advertisements, to promote Father's Day.
About Father's Day in Other Countries
Read more about Father's Day.
Father's Day Observances
| Year | Weekday | Date | Name | Holiday Type |
| --- | --- | --- | --- | --- |
| 2017 | Sun | 3 Sep | Father's Day | Observance |
| 2018 | Sun | 2 Sep | Father's Day | Observance |
| 2019 | Sun | 1 Sep | Father's Day | Observance |
| 2020 | Sun | 6 Sep | Father's Day | Observance |
| 2021 | Sun | 5 Sep | Father's Day | Observance |
| 2022 | Sun | 4 Sep | Father's Day | Observance |
| 2023 | Sun | 3 Sep | Father's Day | Observance |
| 2024 | Sun | 1 Sep | Father's Day | Observance |
| 2025 | Sun | 7 Sep | Father's Day | Observance |
| 2026 | Sun | 6 Sep | Father's Day | Observance |
| 2027 | Sun | 5 Sep | Father's Day | Observance |