Eid Ul Adha Significance: Eid ul-Adha is another important festival in the Muslim calendar. Some Muslims may regard this as the most important festival as it remembers the prophet Ibrahim's willingness to sacrifice his son when ordered to by Allah.
Allah appeared to Ibrahim in a dream and asked him to sacrifice his son Isma'il as an act of obedience. The Devil tempted Ibrahim by saying he should disobey Allah and spare his son.
As Ibrahim was about to kill his son, Allah stopped him and gave him a lamb to sacrifice in his place. This shows Ibrahim's obedience to God. It is important for Muslims to remember that God does not want the animal or its meat; God wants Muslims to show that they are devoted to him.
Eid ul-Adha is a public holiday in Muslim countries, but Muslims in the UK may take the day off work or school to celebrate this festival.
By taking part in this festival, Muslims show that they too are prepared to sacrifice their lives for God. The festival is celebrated in the following ways:
A sheep or goat may be sacrificed as a reminder of Ibrahim's obedience to Allah. In the UK, the animal must be killed at a slaughterhouse. The meat is shared out among family, friends and the poor, each getting a third share.

Muslims go to the 

mosque

 for prayers, dressed in their best clothes and thank Allah for the blessings they have received.

It is 

obligatory

 to give money to charity to be used to help the poor so they too can celebrate.
Eid ul-Adha is significant to Muslims today as it reminds them of Ibrahim's obedience, prompting them in turn to consider their own obedience to God. Muslims may ask for forgiveness for times when they have not been fully devoted to God and pray for strength to be devoted in the future.
It is also a time when they visit family and friends as well as offering presents.
In the Islamic calendar, Muslims worldwide would celebrate two different Eids annually — Eid ul Fitr and Eid al Adha. Many would know Eid ul Fitr as it's a major celebration after a month of fasting in Ramadan. However, Eid al Adha is considered a more "holy" Islamic holiday due to the historical and religious significance behind it.
"…AND WHOSOEVER FEARS GOD AND KEEPS HIS DUTY TO HIM, HE WILL MAKE A WAY FOR HIM TO GET OUT (FROM EVERY DIFFICULTY).  AND HE WILL PROVIDE HIM FROM (SOURCES) HE NEVER COULD IMAGINE…." [QURAN 65:2-3]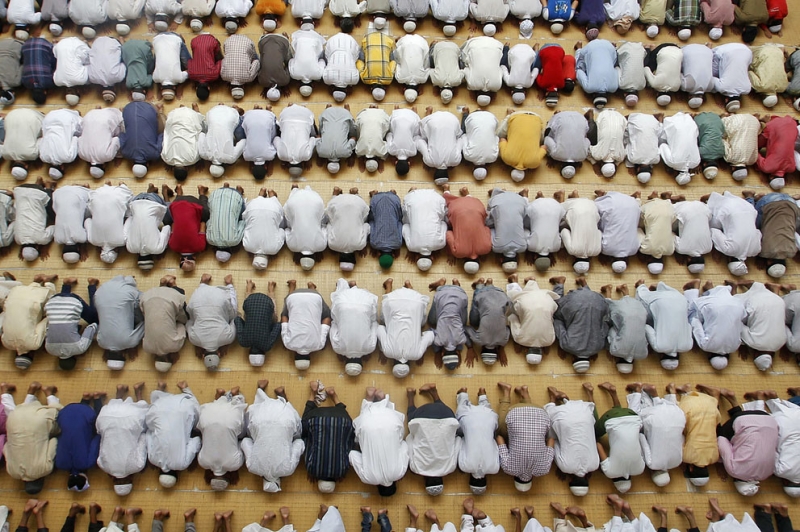 Why is it known as the "Festival of the Sacrifice"?
Eid al Adha is also known as the Festival of the Sacrifice as it commemorates the willingness of Prophet Ibrahim to sacrifice his son, Ismail, as an act of obedience to Allah's command. However, before Prophet Ibrahim could sacrifice his son, God provided a lamb instead. Prophet Ibrahim was willing to sacrifice his own son due to his devotion and God's prevention of the sacrifice demonstrated that no human life should be taken in the name of God.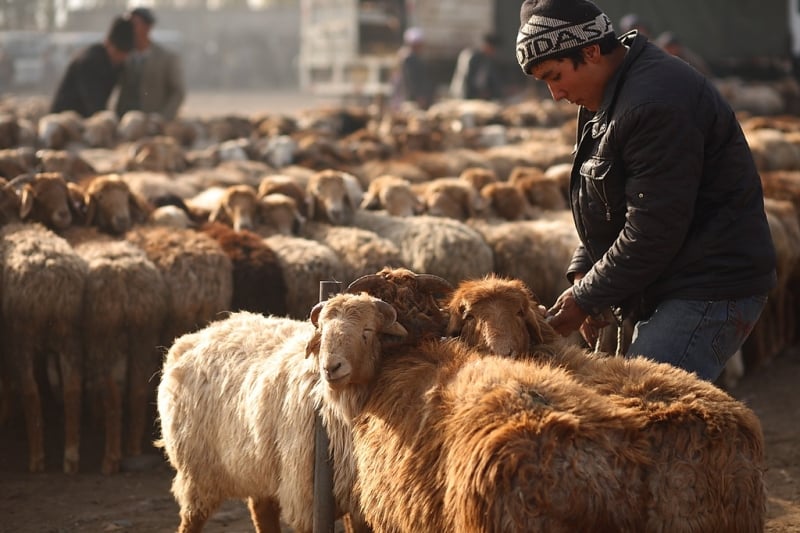 "THERE DOES NOT REACH ALLAH THEIR FLESH NOR THEIR BLOOD, BUT TO HIM IS ACCEPTABLE THE GUARDING (AGAINST EVIL) ON YOUR PART; THUS HAS HE MADE THEM SUBSERVIENT TO YOU, THAT YOU MAY MAGNIFY ALLAH BECAUSE HE HAS GUIDED YOU ARIGHT; AND GIVE GOOD NEWS TO THOSE WHO DO GOOD (TO OTHERS)."

[QUR'AN 22:37]
Therefore, in commemoration of the intervention, an animal is sacrificed and divided into three parts. Animals that are sacrificed could be sheep, goats, cows and camels. One portion will be given to the poor and needy while another is kept for home. The third portion can be given to relatives.
Eid al Adha and Hajj
Eid al Adha also marks the end of Hajj, a pilgrimage Muslims embark on as one of the pillars of Islam. This pilgrimage is a five-day journey that follows the footsteps of Prophet Ibrahim since many of the rituals involve replicate the many events in his life.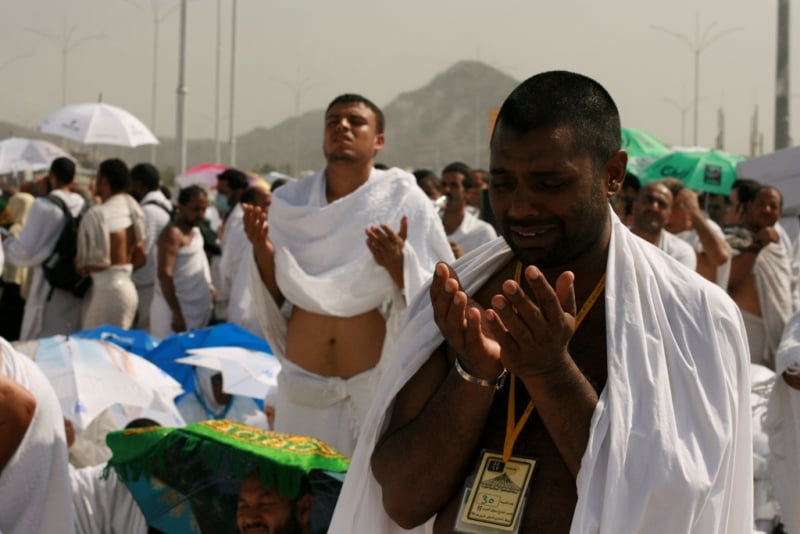 For example, when he was preparing to sacrifice his son, Shaitan or the Devil tempted to dissuade Prophet Ibrahim and his family from carrying God's command. But he drove Shaitan away by throwing pebbles at him. Thus, stones are thrown at symbolic pillars by pilgrims during Hajj rites.
Eid al Adha falls on 10 Dzulhijjah in the Islamic lunar calendar. It will last for three days.
Eid-ul-Adha is the celebration of sacrifice, and it is important for two reasons.
First, during Eid-ul-Adha we remember the spirit of Prophet Abraham (peace be upon him) and how he was willing to sacrifice the person he loved the most, because it was Allah's command which he had to obey no matter what!
Second, Eid-ul-Adha ends the period of Hajj (the 5th pillar of Islam ). Every year, about 3 million people go to Mecca and perform the pilgrimage together. To be actually so near the Kabah is to be closest to Allah. Its a entirely out of the world experience!!
Celebrating Eid-ul-Adha with your family and friends is similar to that of Eid-ul-Fitr.
Read More:
Eid Ul Adha Qatar Observation & Holidays 2020
Eid Ul Adha Mubarak Wishes, Greetings, Sms, Messages 2020
Eid Ul Adha Greetings, Wishes, Quotes, Messages 2020
Each 'Eid is a Thanksgiving Day where the Muslims assemble in a brotherly and joyful atmosphere to offer their gratitude to Allah for helping them to fulfil their spiritual obligations prior to the 'Eid. This form of thanksgiving is not confined to spiritual devotion and verbal expressions. It goes far beyond that to manifest itself in the shape of social and humanitarian spirit. This Islamic form of thanksgiving is a wholesome and rare combination of spiritual devotion and humanitarian benevolence.
Eid a Day of remembrance
Each 'Eid is a Day of remembrance.
The Muslims pray to Allah and glorify His name in an act of remembrance of His favors.
Along with that ,they remember the deceased by praying for their souls, the needy by extending a helping hand, the grieved by sympathizing with them, the sick by cheerful visits and utterances of good wishes, the absentees by cordial greetings and sincere consideratenes. Thus the meaning of remembrance on the Day transcends all constraints and expands over far-reaching dimensions of human life.