Easter Sunday Dinner
If you've been abstaining from red meat for Lent or are just looking for a way to regale the return of fresh green veggies, there's no better way to celebrate spring than with the perfect Easter dinner. From classic ham and lamb recipes to cheesy potato casseroles and one-pot pasta dishes, these recipes will appeal to everyone at your table. Whether it's your first time making holiday dinner or you're an old pro, our list of 60+ Easter dinner mains is sure to inspire!
An Easter ham is a classic, and we've got 4 solid recipes for you to try (including one in your instant pot!) If you're looking to branch out, check out our recipes for other meaty holiday showstoppers like lamb, pork, and beef. Not a big red meat fan? Don't fret, we've got chicken and fish dishes that'll be just as impressive on your dinner table. Vegetarians, we've got you covered too. Dishes like moussaka (with lentils instead of beef!) or scalloped mushrooms are just as special as their meat counterparts. Going solo this holiday and want something more lowkey? Stick with the traditional, but aim at meals you can reheat throughout the week. Perhaps something like our Greek avgolemono soup soup that's a lemony play on comfort chicken noodle, or our Italian pizza rustica that's a quiche served great warm or cold!
To be honest, all our Easter dinners make great leftovers— check out our top things to do with leftover ham here. To fully round out your holiday meal, get inspired by our Easter side dishes and desserts too!
Best-Ever Glazed Spiral Ham
An Easter Sunday must!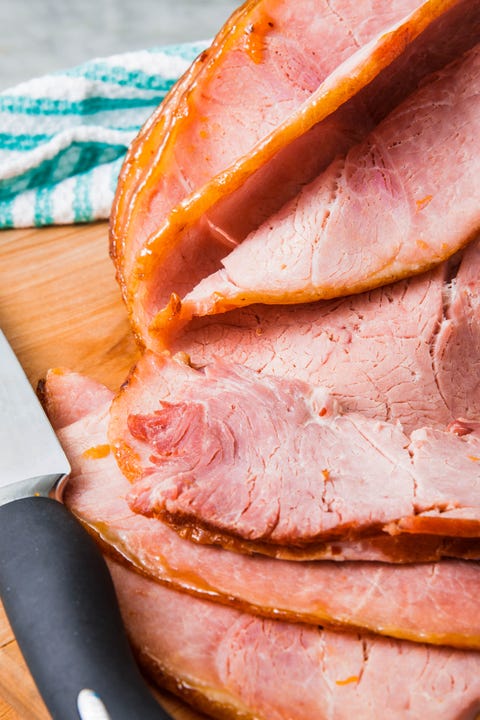 Pizza Rustica
An Italian Easter pie that, despite its name, doesn't have anything to with pizza! Think of it as better, more decadent version of quiche.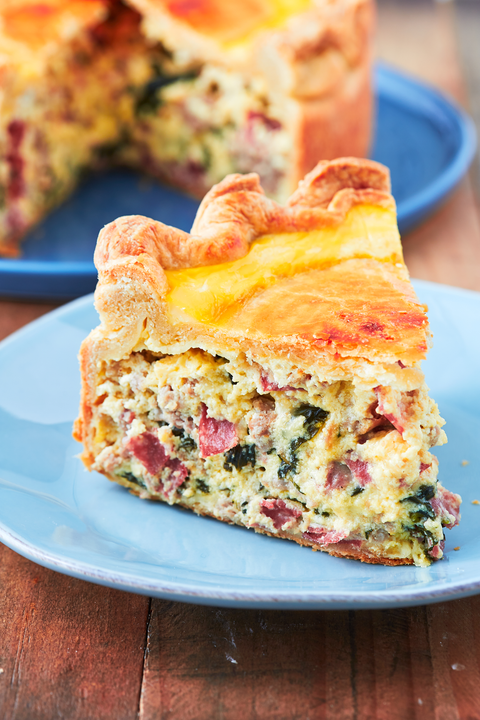 Garlic Rosemary Pork Roast
We LOVE this one—and we're confident that you will, too.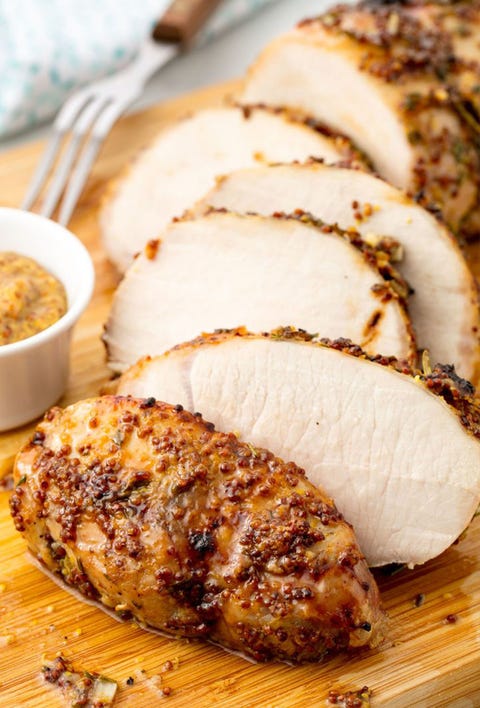 Lemony Asparagus Pasta
The key to acing this dish is to cook the asparagus until its tips are crispy and stalks slightly blistered.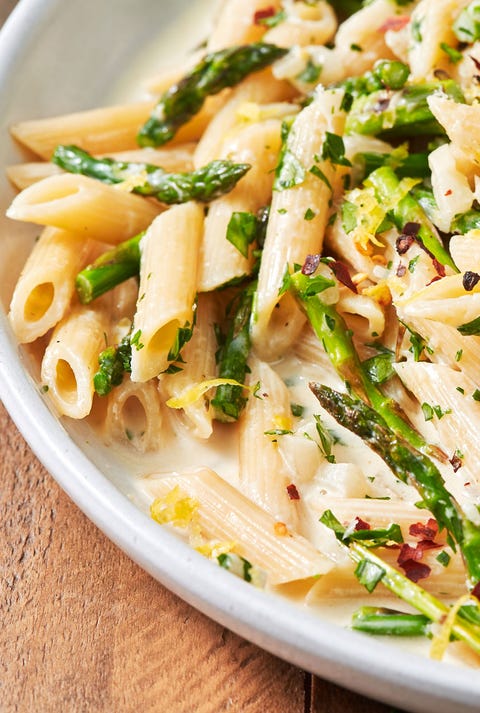 Braised Lamb Shank
Braising lamb shanks might sound a little intimidating, but honestly, it couldn't be easier—we swear.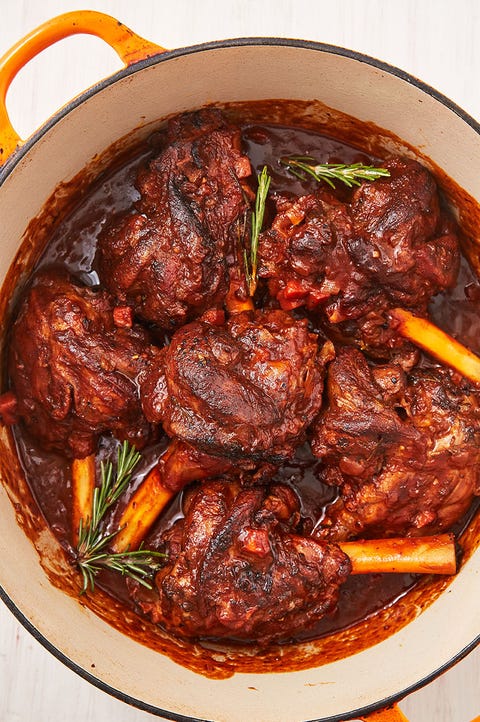 Mushroom Risotto
This risotto is so springy!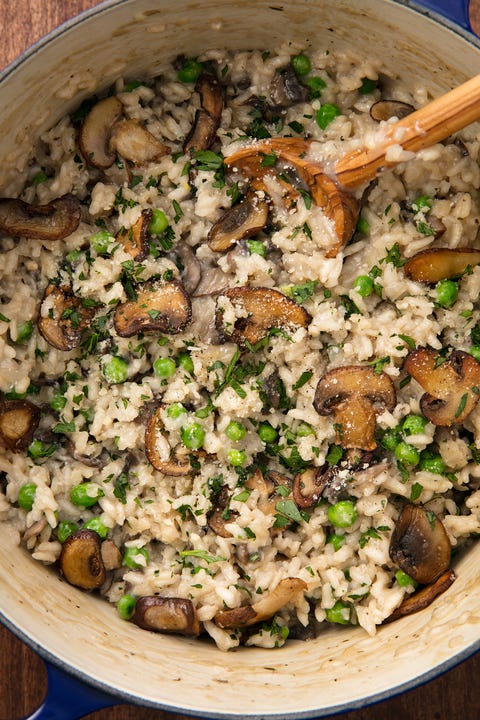 Roast Chicken
You can't beat a classic roast chicken.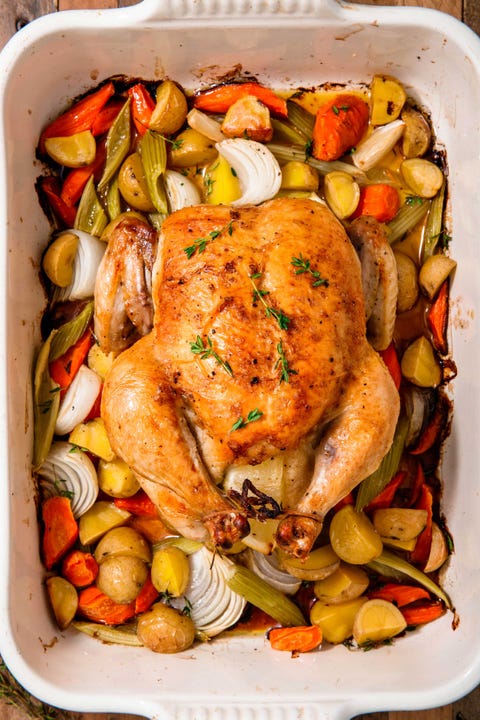 Cheesy Bacon-Asparagus Casserole
The spring version of Green Bean Casserole!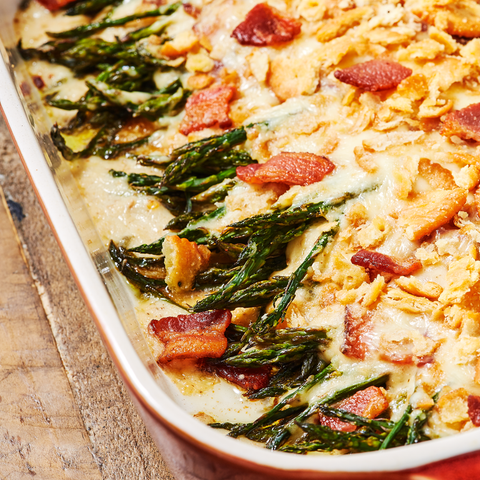 Prime Rib
The perfect dinner table centerpiece!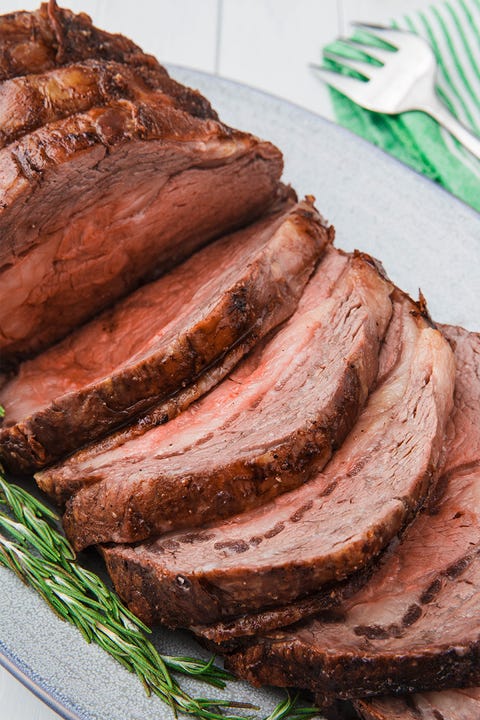 Crock-Pot Chicken and Dumplings
Is there anything more comforting than chicken and dumplings?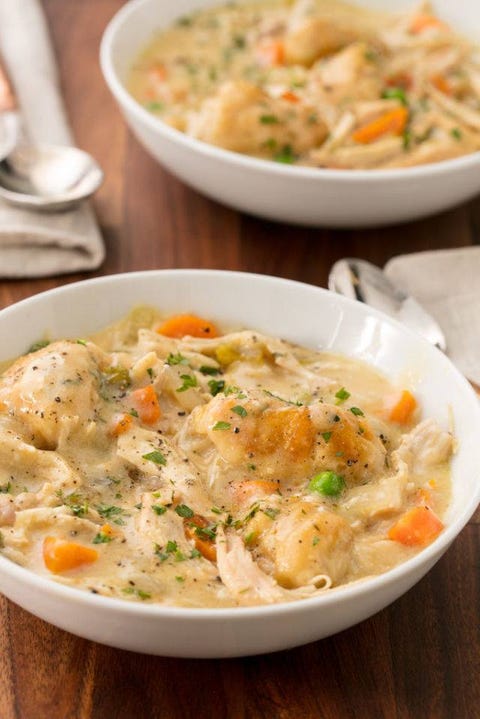 Potatoes Au Gratin
Cheesy potatoes are the best potatoes.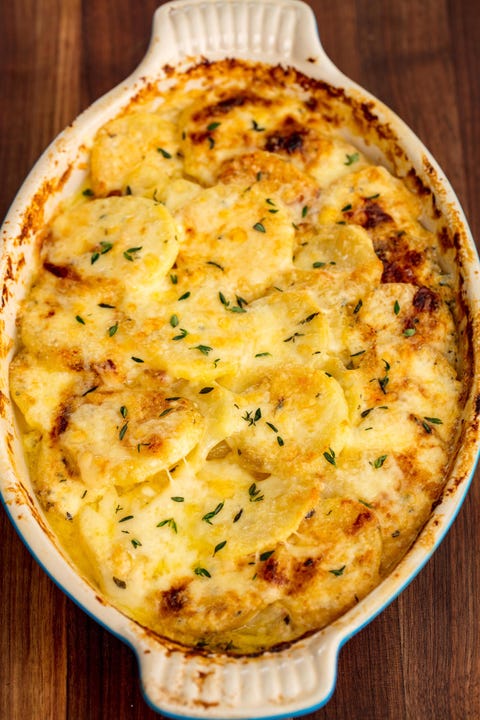 Best Rack of Lamb
Yet another show stopper.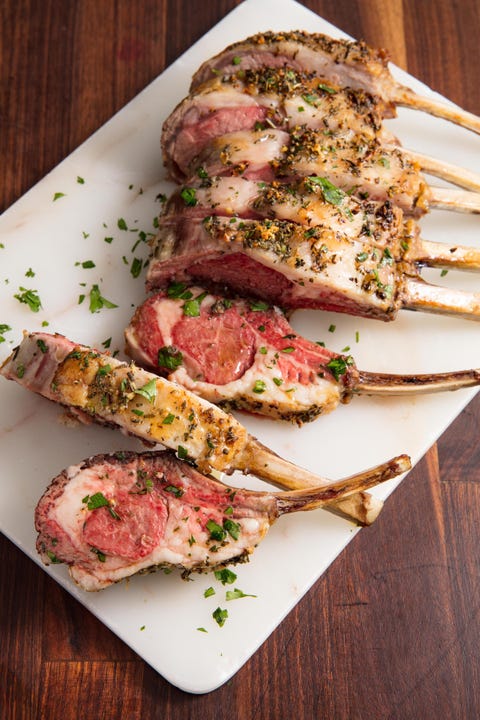 Creamy Tuscan Chicken
You're going to want to drink this sauce!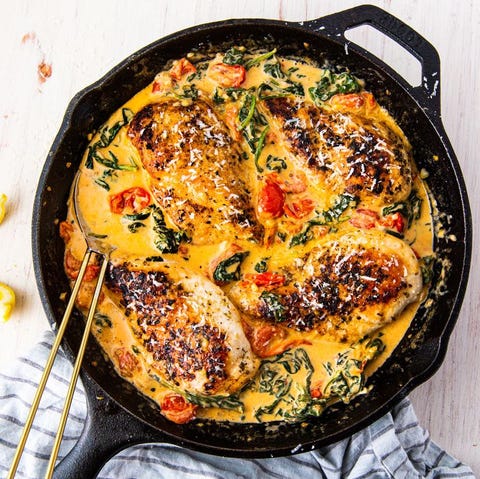 Air Fryer Pork Chops
These get coated in Parmesan and plenty of spices for the perfect crust, and the quick cooking time in the air fryer ensures they don't dry out. It's Easter dinner in an instant!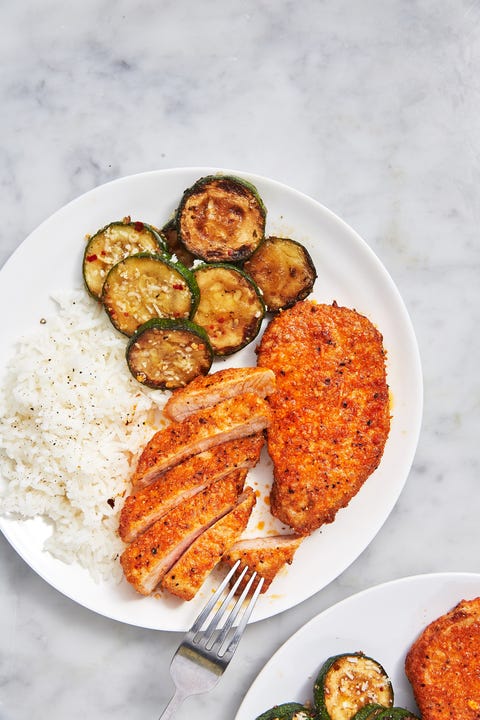 Lemon Ricotta Pasta
Fresh and light, this is the perfect spring dish.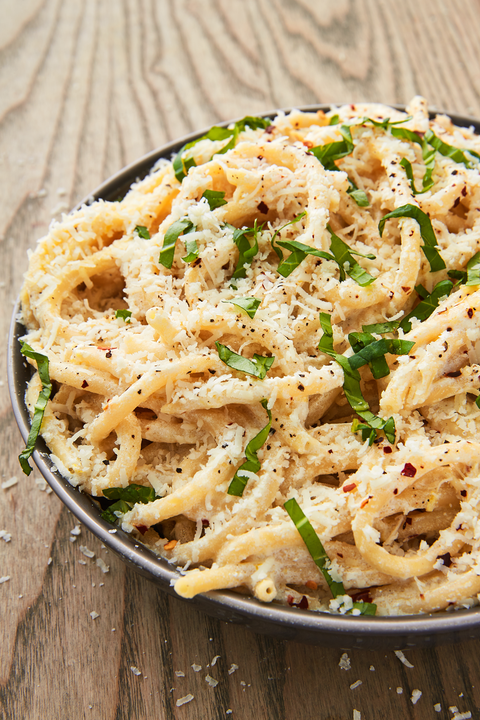 Beef Wellington
This will impress EVERYONE at your dinner table this Easter.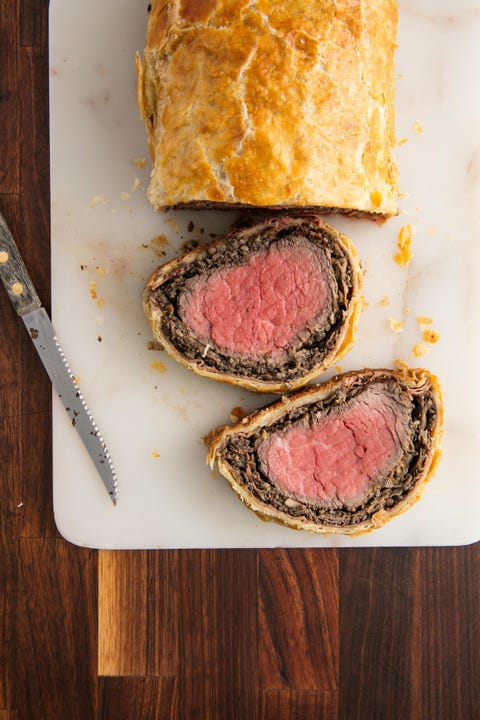 Air Fryer Steak
This might be the BEST way to cook steak.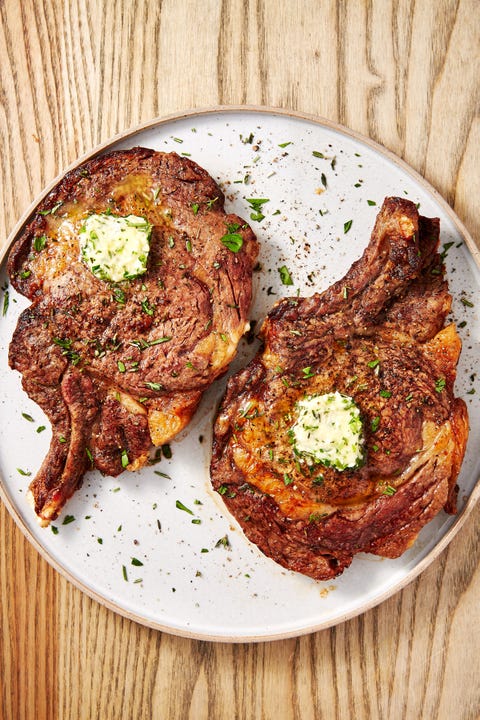 Eggplant Parmesan
Vegetarian comfort food at its best.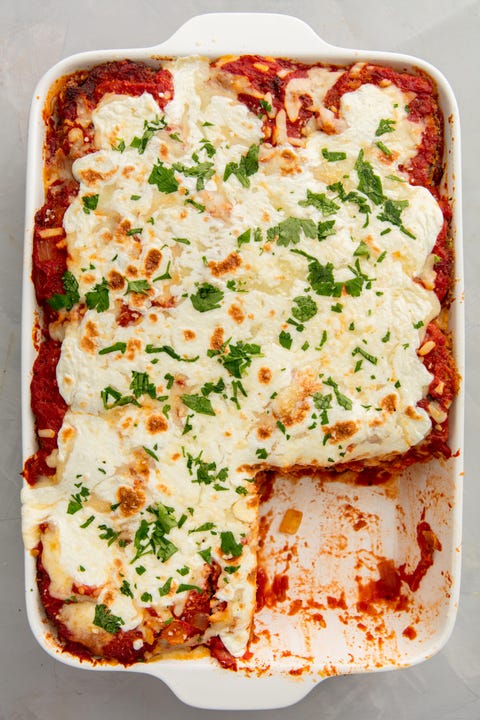 Baked Ham With Brown Sugar Glaze
Perfect every time.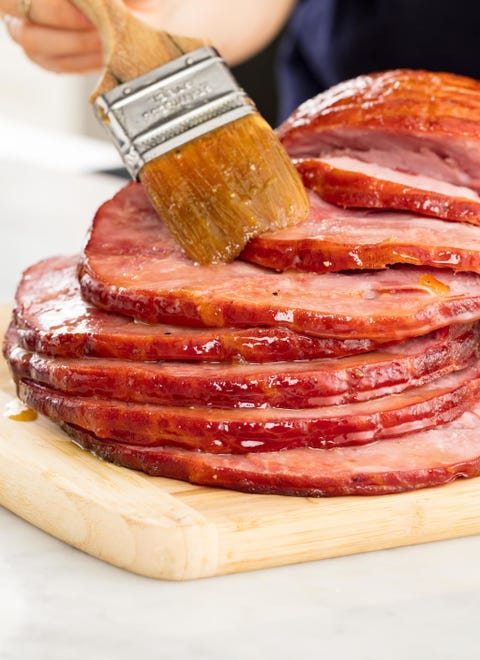 Perfect Roast Beef
This is the epitome of a holiday meal.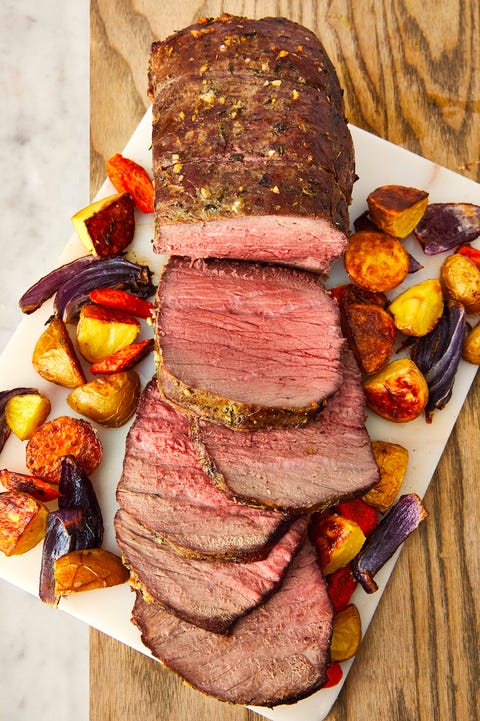 Instant Pot Pork Tenderloin
This pork tenderloin is SO succulent.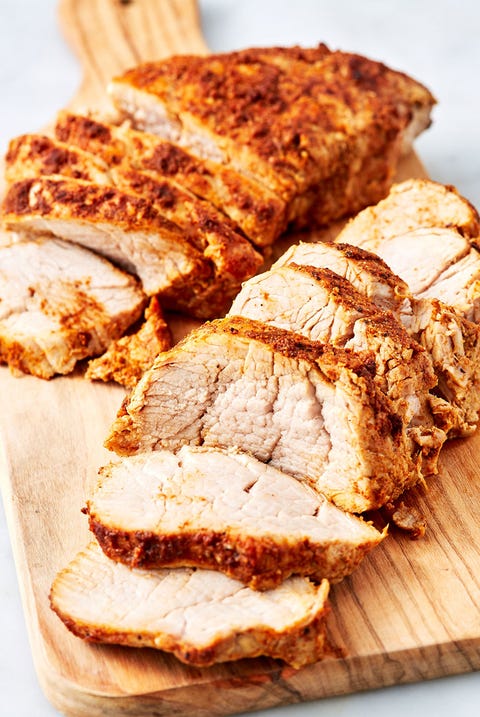 Slow-Cooker Sausage and White Bean Soup
Pro tip: smash some of the white beans for a velvety, more substantial soup!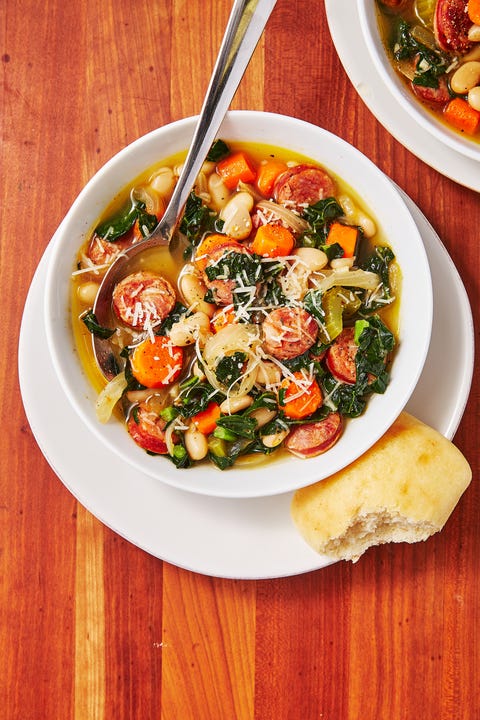 Perfect Roast Lamb
This classic (and gorgeous!) lamb recipe takes just 15 minutes to prep.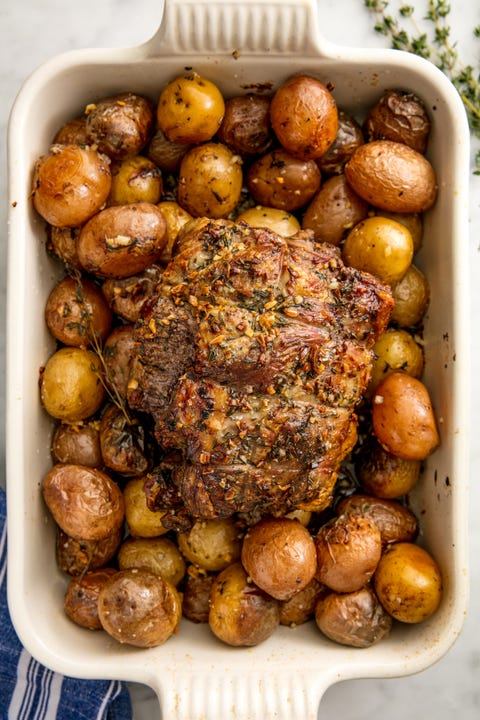 Avgolomeno Soup
This Greek lemon chicken soup is an Easter staple!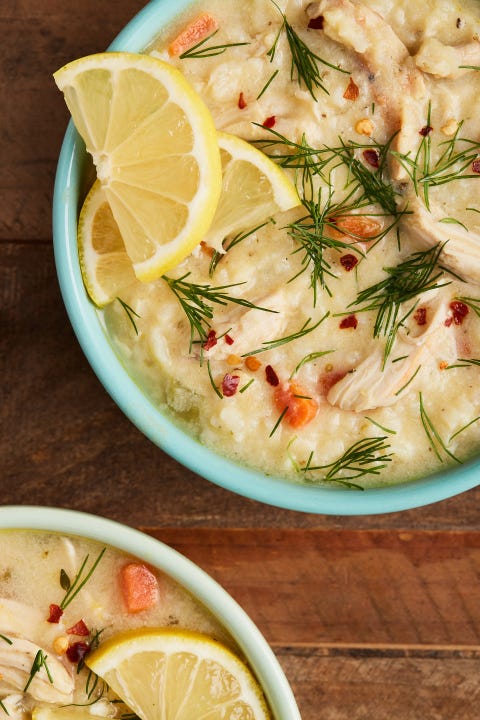 Cherry Bourbon-Glazed Baked Ham
Tart cherries and bourbon work together to bring a slight sour and oaky tartness to the spiral ham, and the glaze has just enough cayenne pepper to bring a smoky subtle heat. This isn't your grandma's ham!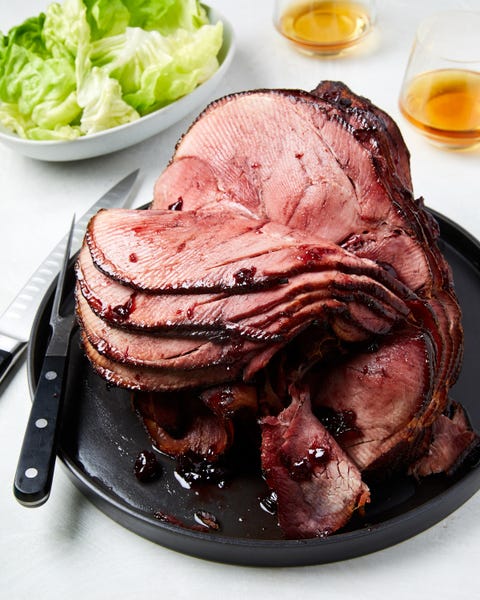 Moroccan Lamb Tagine
So. Much. Flavor.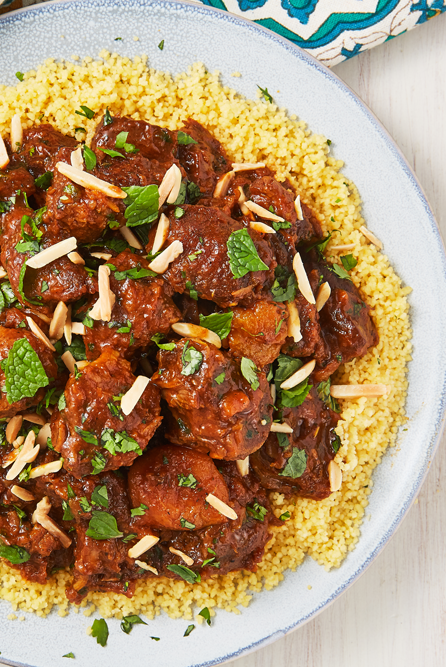 Vegetarian Moussaka
We swapped the beef for lentils to make this epic vegetarian moussaka— the béchamel sauce on top is the best part!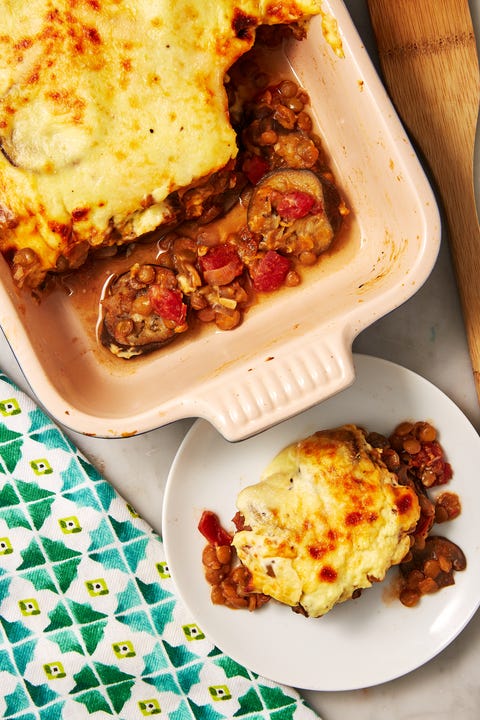 Chicken and Rice Casserole
This casserole only uses ONE pan!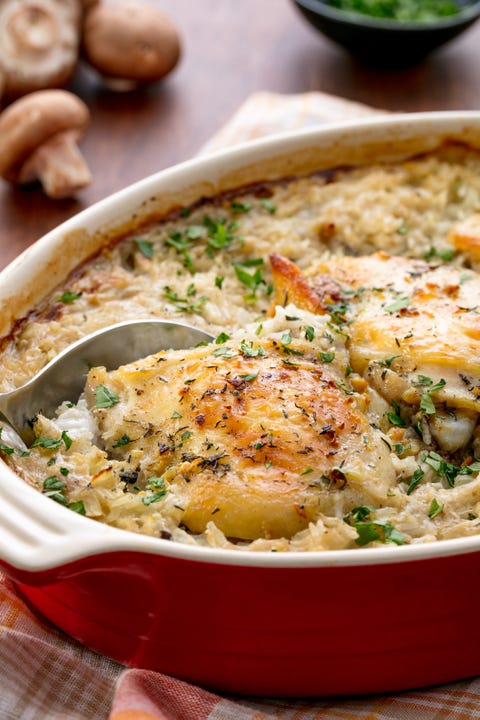 Garlic Parmesan Flounder
Garlic and parmesan are a dream team.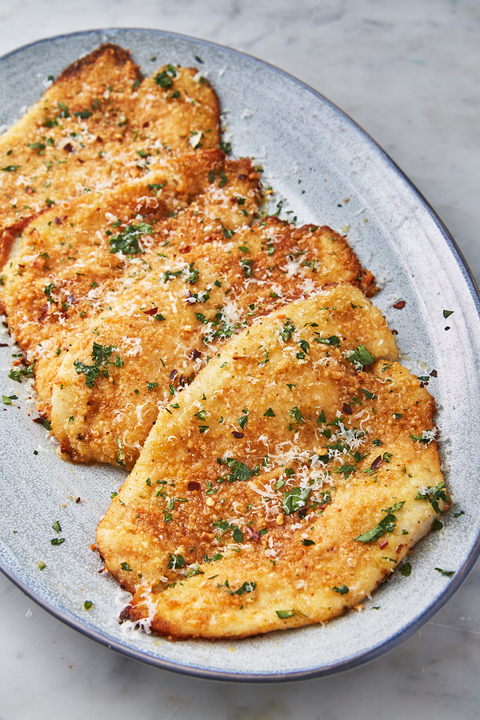 Best-Ever Beef Stew
This beef stew is the ultimate in comfort for a cold Easter weekend!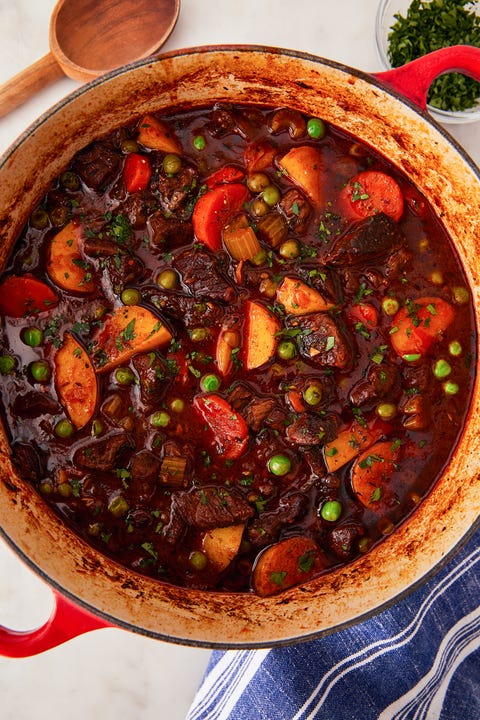 One-Pan Salmon and Orzo
A squeeze of lemon brightens the whole dish, while the tangy feta will keep you and your family going back in for more.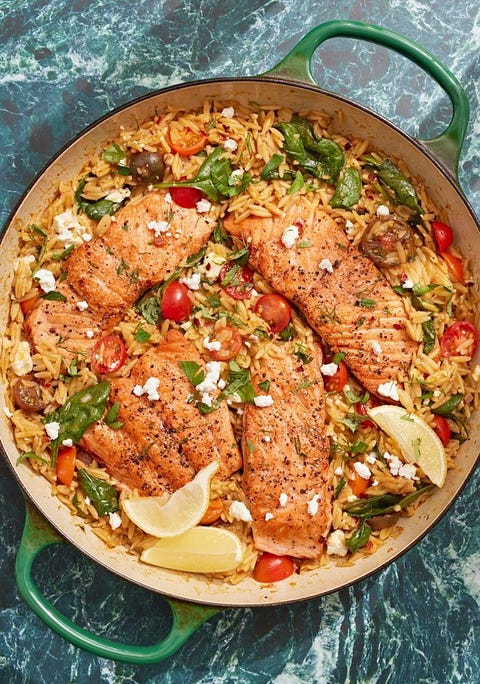 Spinach-and-Artichoke Crown Roast of Lamb
If you want a total stunner this Easter, you need to make this crown roast of lamb. Stuffed with cheesy spinach-artichoke rice, this lamb main dish will definitely impress your guests.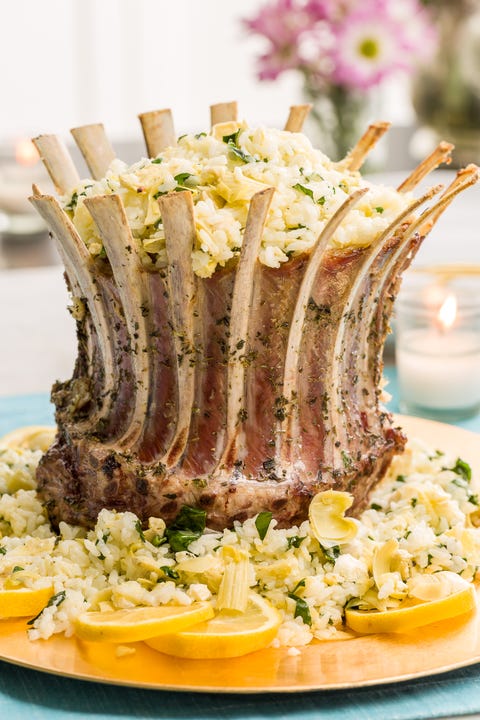 Keto Pork Chops
This is a great keto-friendly holiday dinner option.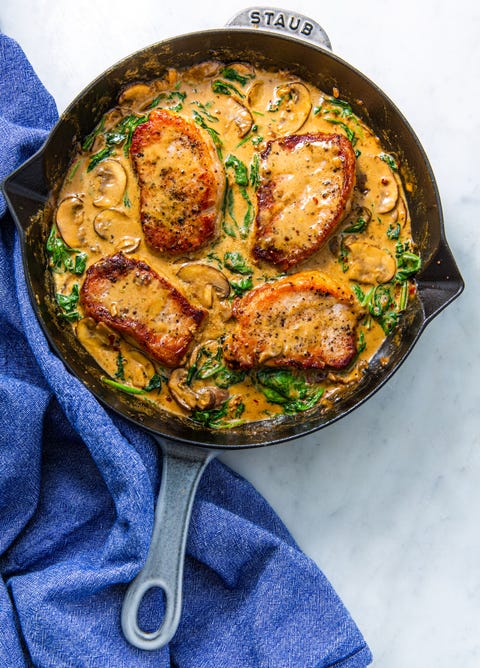 Slow-Cooker Chicken Noodle Soup
Let your slow cooker do the hard work for you!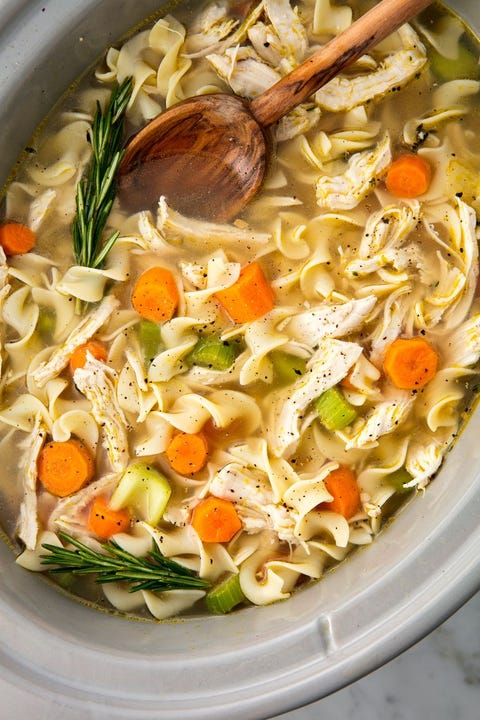 Creamy Tuscan Butter Chicken & Orzo
This dish is as easy as can be and ready in no time, while still packing in some serious flavor.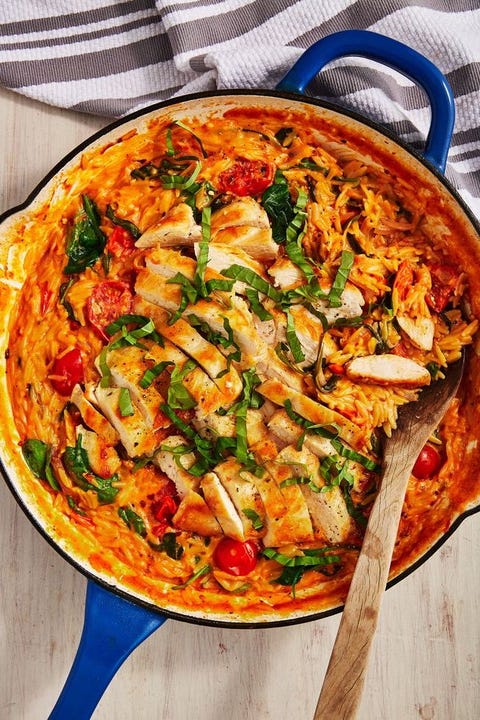 Cheesy Scalloped Potatoes
Can't go wrong with bacon!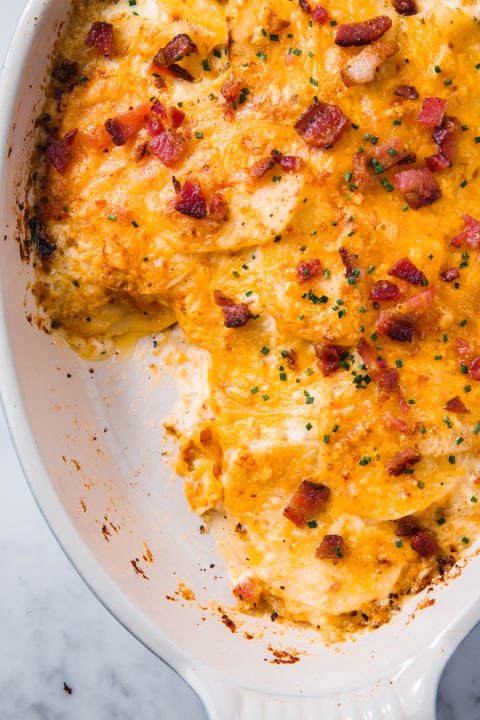 Garlicky Lamb Chops
Chop chop!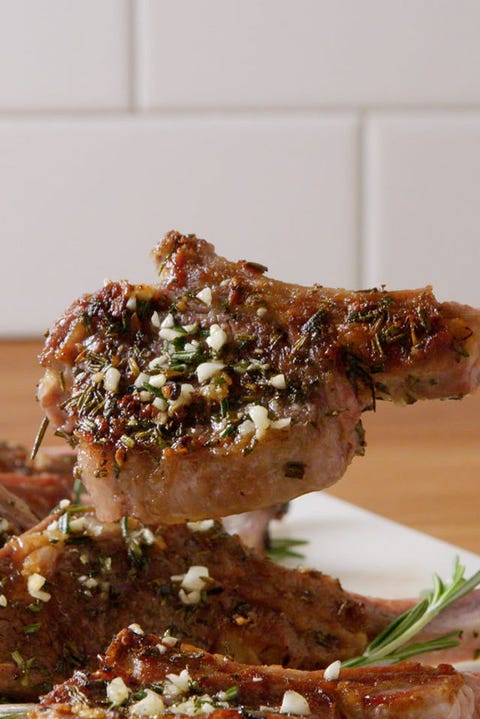 From-Scratch Green Bean Casserole
Not just for Thanksgiving!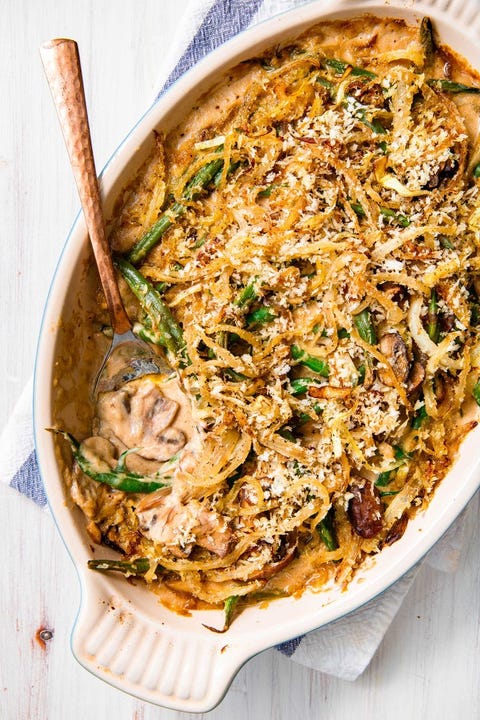 Onion Soup Standing Rib Roast
The only thing that makes this even more impressive is how ridiculously easy it is.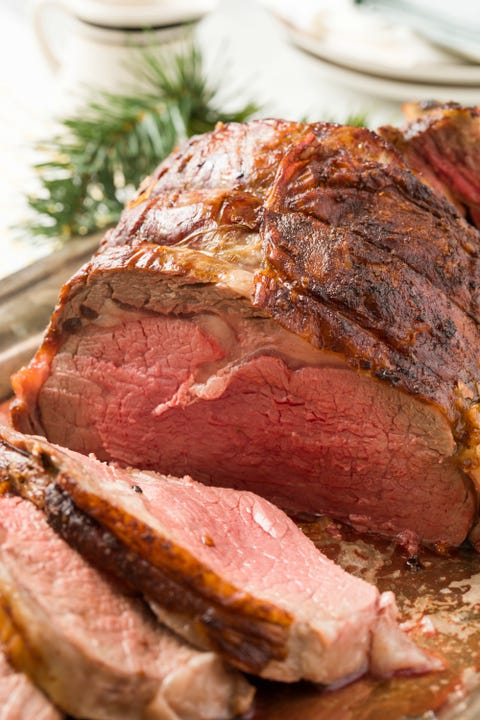 Crustless Quiche
Not just for breakfast anymore!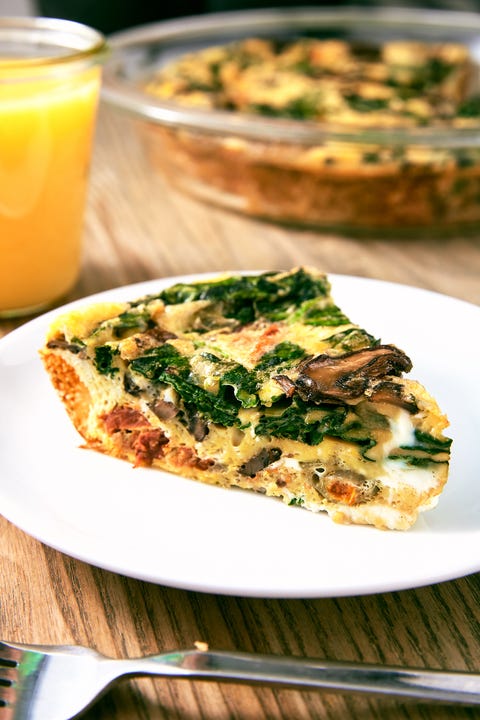 Instant Pot Easter Ham
Who said Easter dinner had to be stressful?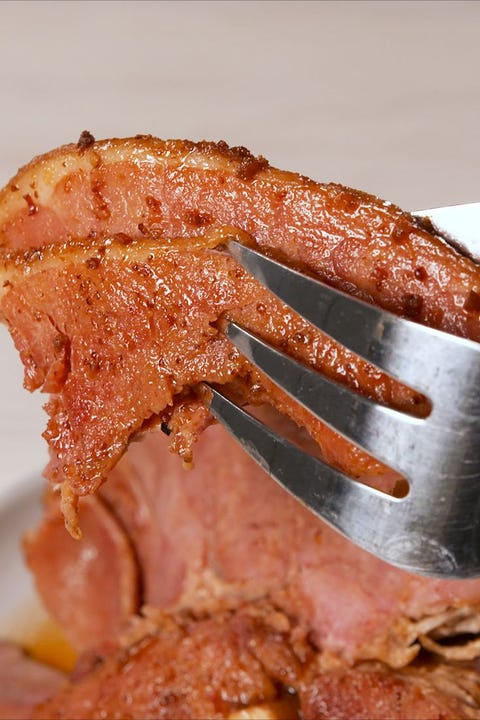 Spring Asparagus and Mushroom Papardelle
BRB, eating asparagus all season long.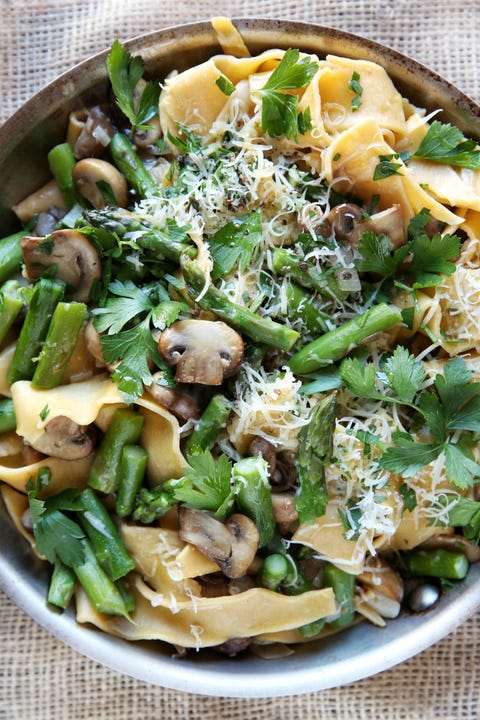 Spinach and Artichoke Chicken
Everyone's favorite dip, turned entrée!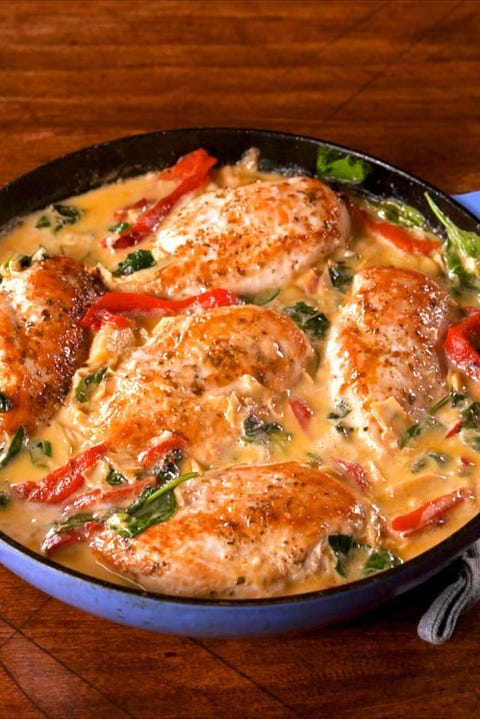 Boursin-Stuffed Chicken
This chicken's wrapped in prosciutto—because you deserve the best.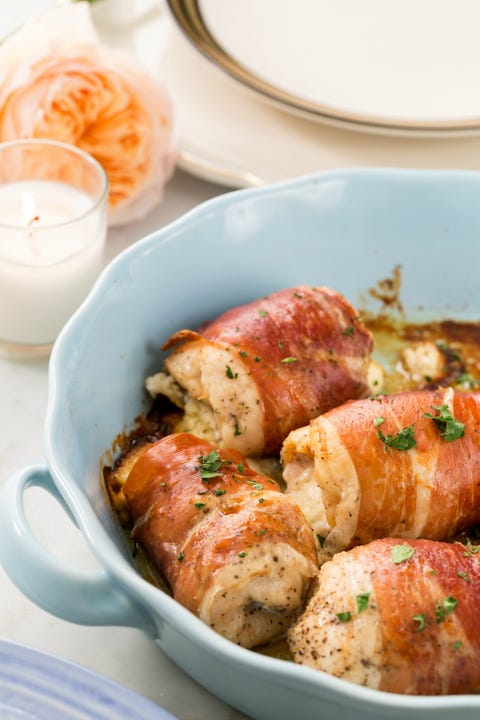 Roasted Asparagus Carbonara
What makes carbonara even better? Roasted asparagus.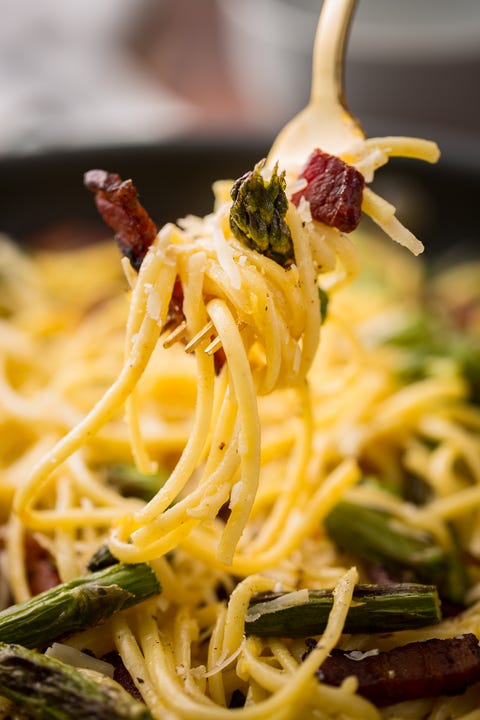 Slow-Cooker Scalloped Potatoes
It ain't easy bein' cheesy (unless we're talking about these scalloped potatoes)…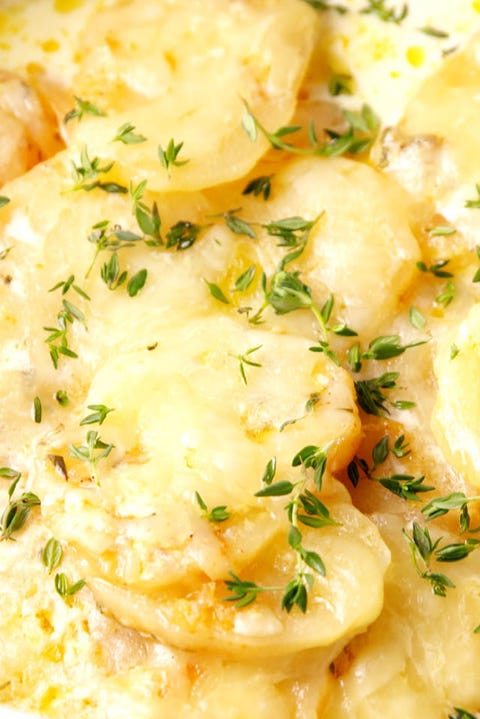 Slow-Cooker Spring Beef Bourguignon
Add some freshness to the beefy classic with this insanely delish slow-cooker dinner.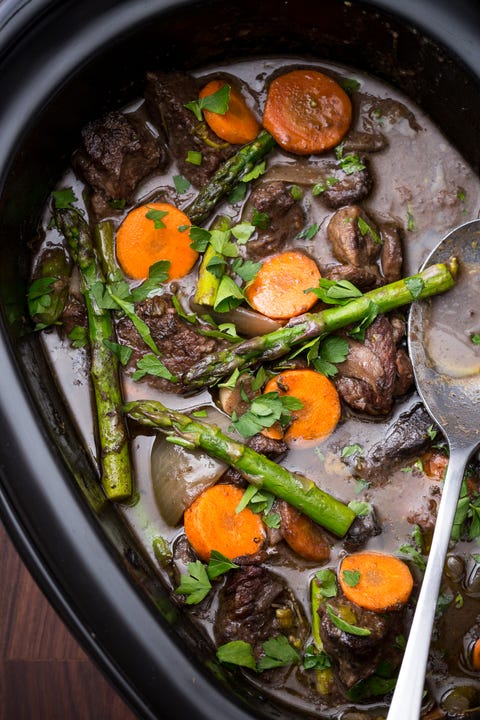 Garlic Parm Au Gratin
You just can't beat garlic, parmesan, and potatoes.
Cheesy Scalloped Zucchini
A little lighter than your average gratin.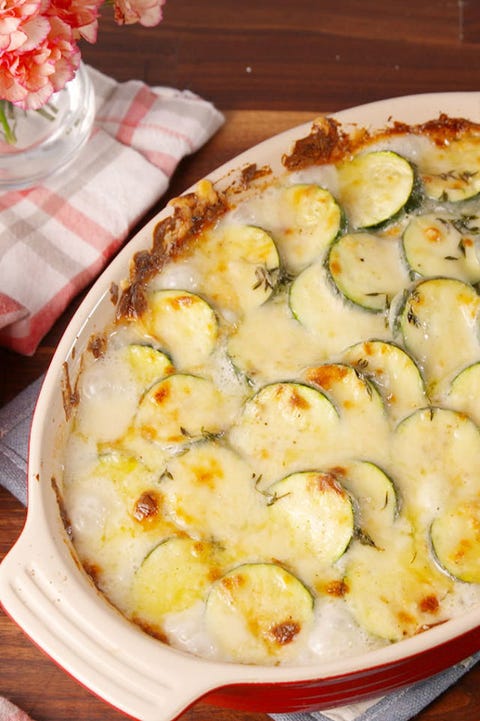 Shrimp Scampi Risotto
Seriously impress your Easter guests with this creamy, super flavorful risotto recipe.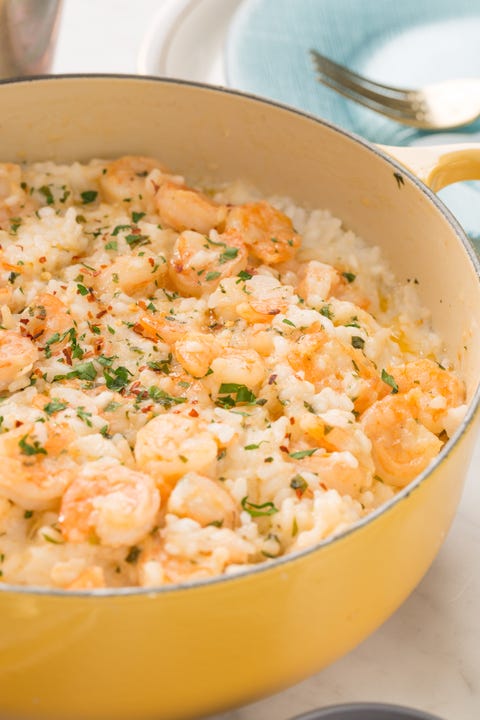 Spinach-and-Artichoke Steak Roll-Ups
Nothing brings the family together like a seriously awesome steak dinner.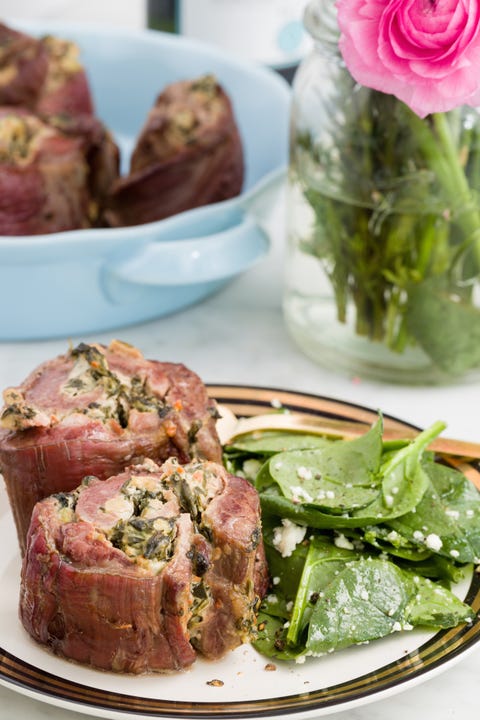 Slow-Cooker Quinoa Risotto with Carrots and Asparagus
We're using quinoa in a whole new way with this slow-cooker risotto-style recipe.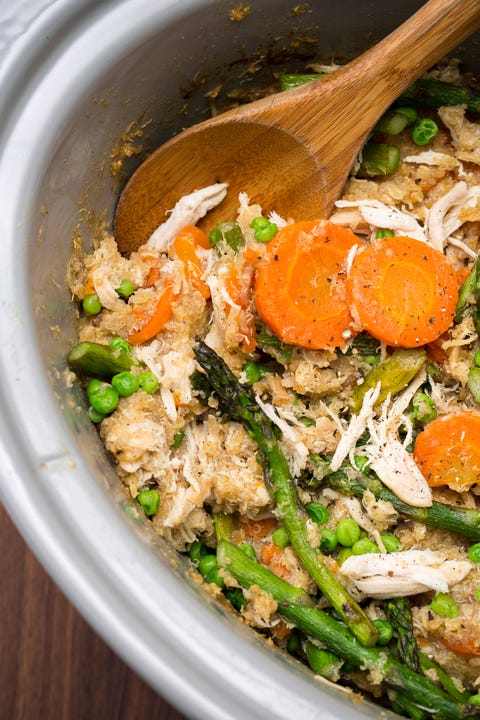 Caramelized Carrot and Onion Tart
Be still our beating tarts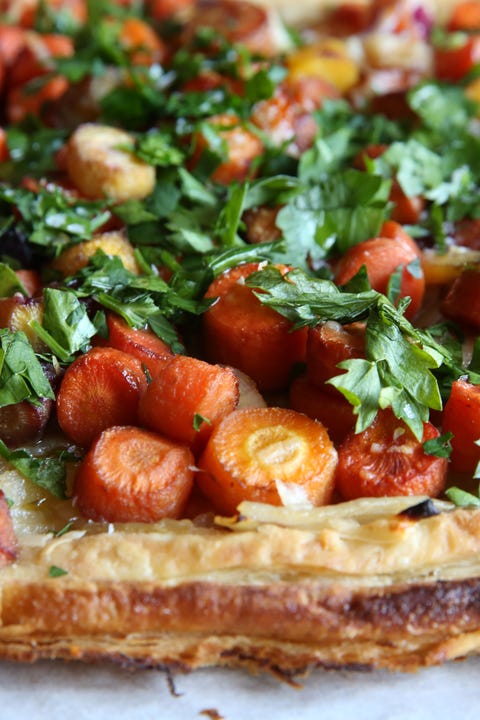 Ham & Cheese Tortellini
Ham & cheese, please!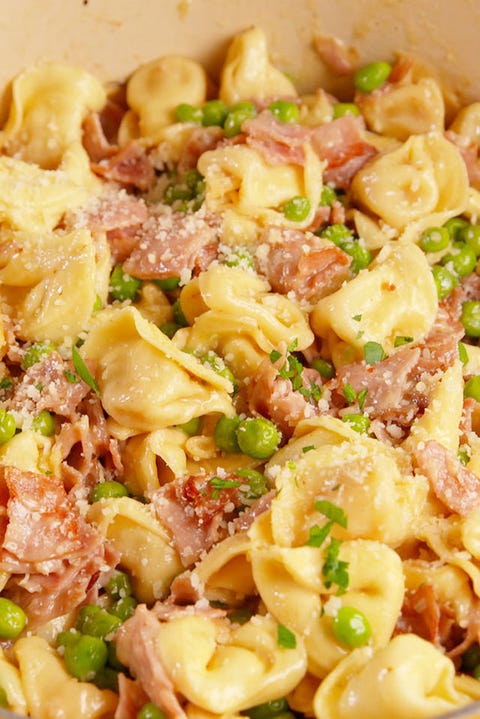 Creamy Asparagus and Bacon Risotto
Prepare for love at first bite.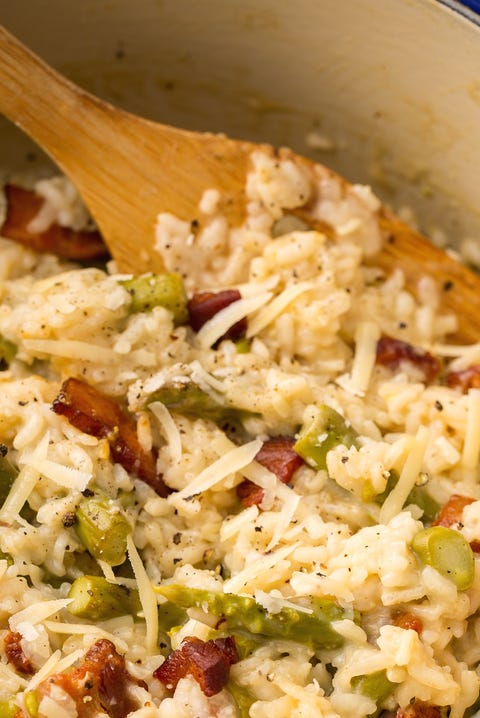 Pork Chops with Gremolata and Swiss Chard
Show off your cooking chops with this impressive pork dinner.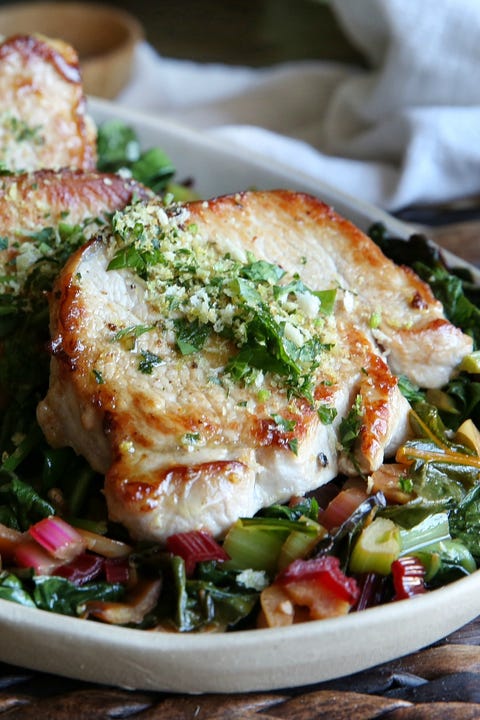 Slow-Cooker Pot Roast with Peas and Asparagus
The crock-pot does the work and you get all the credit!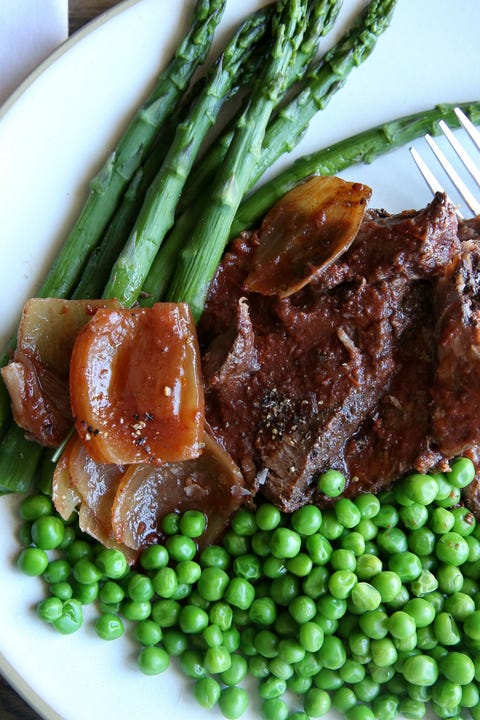 Roast Pork Loin with Herb Stuffing
An flavor-packed brine takes this pork loin to a seriously delicious new level.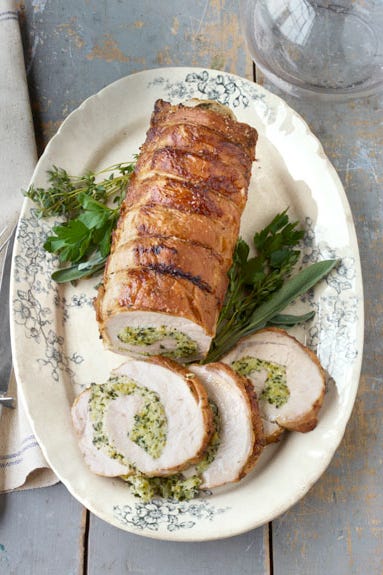 Cassoulet
Cassoulet, one of France's most heralded and sublime of dishes, typically relies on duck confit— ours uses chicken instead, but is still every bit as tender and perfect.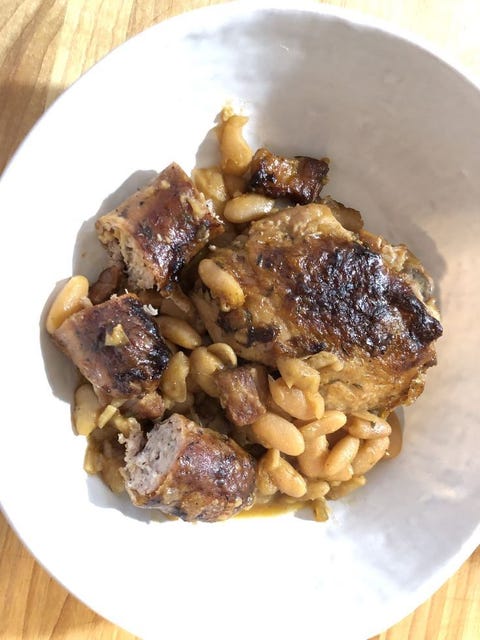 Pork Chops with Warm Lemon Vinaigrette
This pork has got mad flavor chops.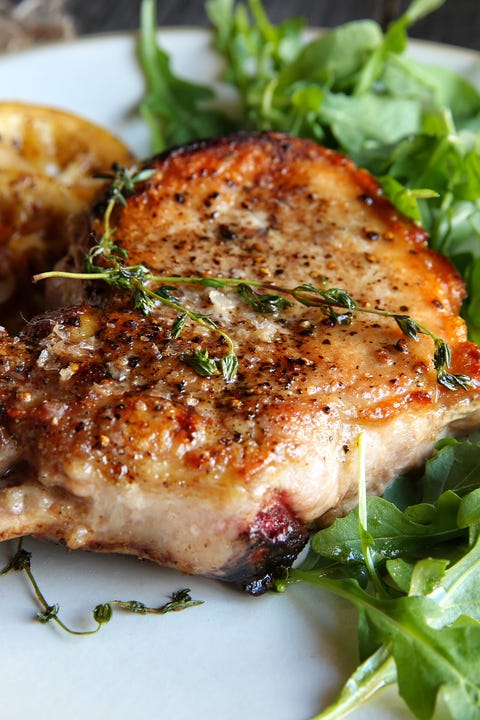 Creative Easter Dinner Ideas That Will Become Instant Classics
To help you plan this year's Easter menu, we've found the best Easter dinner ideas that celebrate all things spring. From apricot glazed ham and lemon-herb chicken to roasted asparagus and lemon bundt cake, these family-ready dishes will impress everyone at your table. Not to mention, most of them are so simple and easy that even a bunny could make them (so hop to it!).
Whether you favor ham, steak or roast lamb for your Easter main course, we've got you covered with plenty of show stopping centerpiece favorites. For perfect pairings, we guarantee you'll find a new holiday staple from our recipes spanning from scrumptious Easter appetizers to side dishes. With Easter classics like deviled eggs, roasted carrots, and buttermilk biscuits to creative variations, every family member (including those picky eaters) will find a dish that keeps them coming back for more (and more…and more…).
Don't eat too much candy that's loaded in your Easter baskets, because you'll want to save room for our festive Easter desserts and Easter treats! Fresh flavors like lemon, coconut and pineapple are celebrated in these sweet treats that are sure to be the cherry on top of your celebration. So feel free to focus on the egg hunt and other cherished family traditions — we've got dinner planning covered.
Pineapple-Glazed Ham
Pineapple slices and maraschino cherries add a fresh, sweet twist on your classic Easter ham. Yum!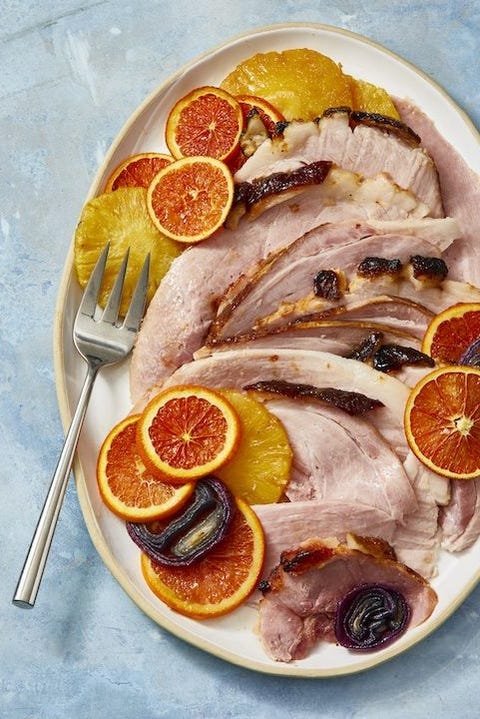 Pimiento-Cheese Deviled Eggs
Deviled eggs are an Easter dinner tradition. Put some south in your mouth with these devilishly delicious pimiento-cheese stuffed eggs.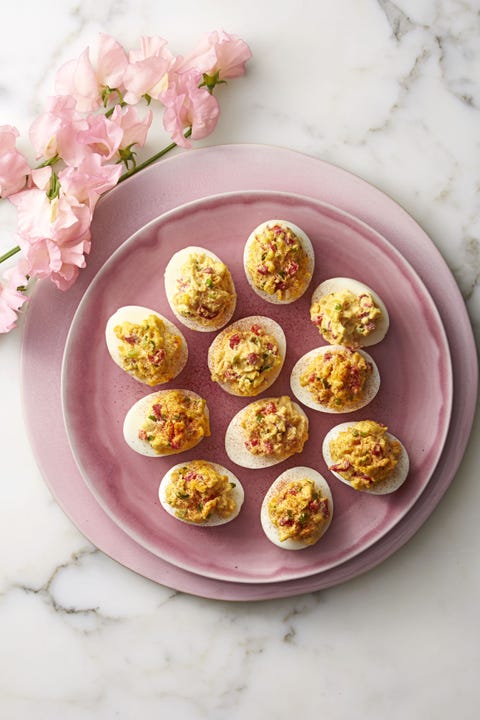 Roast Lamb
Lamb top round, seasoned with an herby rub, and 12 (!) cloves of garlic is your newest Easter stunner. And this showstopper is a lot easier to prep and cook than it looks!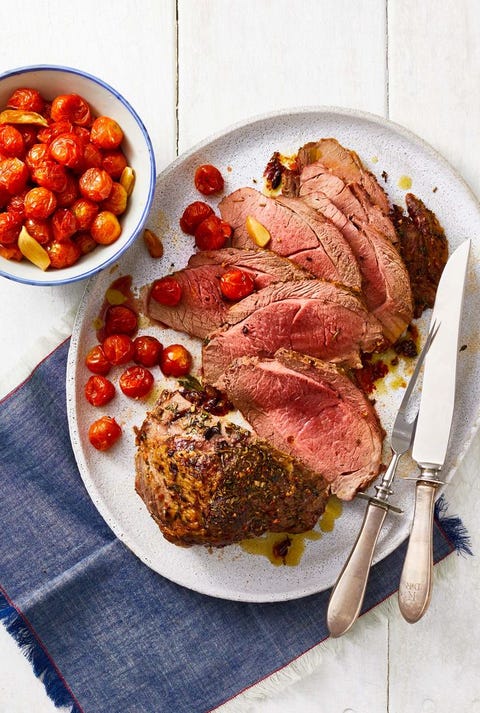 Meyer Lemon Madeleines
These dainty cakes with a bright lemon flavor will feel like a burst of spring on your table — and to your taste buds.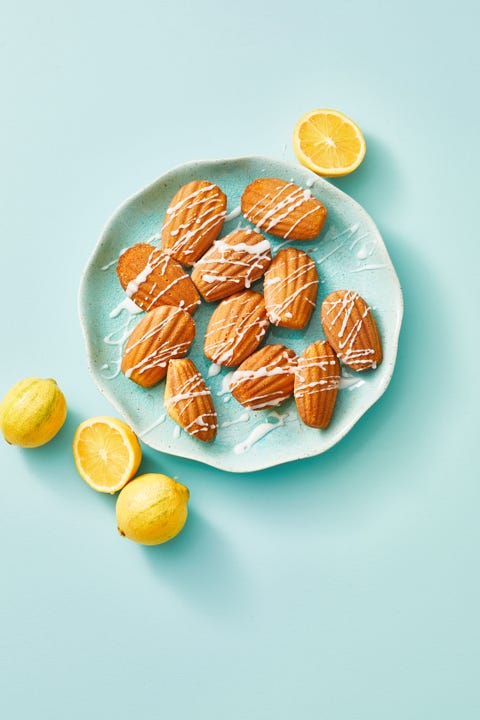 Crispy Roasted Potatoes
Watch out: these go fast! Make extra of these crispy potatoes that you can (and should) top with practically everything.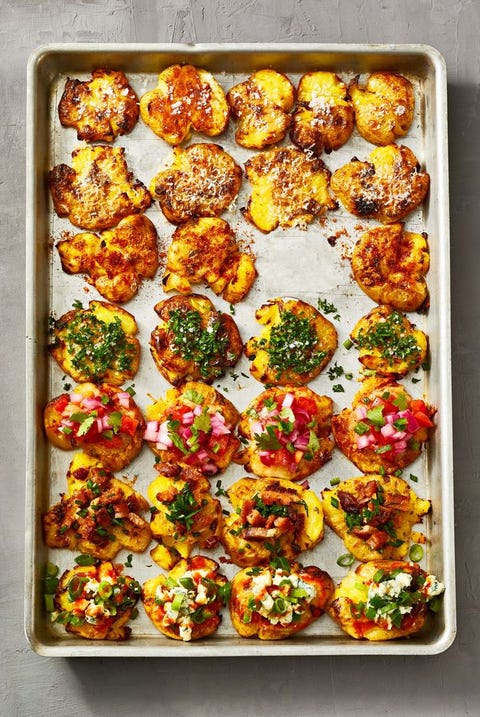 Roasted Asparagus Salad With Feta Vinaigrette
Roasted asparagus gets a creamy complement with a feta, shallot and mint vinaigrette.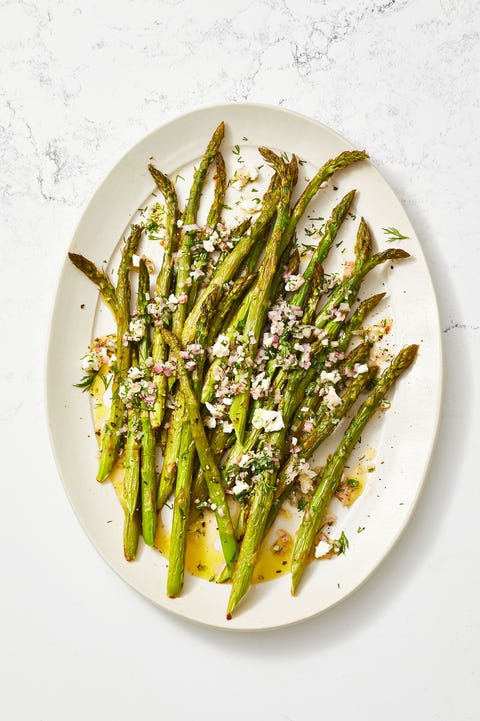 Steak Au Poivre
Peppercorns and a creamy mustard sauce compliment this steakhouse classic — guaranteed to wow your guests.