DETERMINED WOMAN QUOTES: Looking for strong and determination quotes for women? We have rounded up some of the most powerful determined women quotes, sayings, proverbs (with images and pictures) to show how confident and headstrong women can change the game.
Women who are sure of themselves do not look for any approval for their color, work, and size. They are fearless, strong, and focussed in their professional and personal life. They know how to stand tall against all odds and make their way to success.
My deep respect goes out to women who are empowering themselves with inner strength and confidence to pave their way to their dreams. Don't forget to read our post on women's strength quotes, for all the females who never give up.
FAMOUS STRONG DETERMINED WOMAN QUOTES
These wise motivational words and quotes are said by some of the most famous women around the world, who are writers, leaders, actors, athletes, and more.
They are driven by courage, perseverance, love, and determination to mark their presence felt in this world. These quotes will surely uplift your spirits and inspire you to be strong and courageous.
It's good to have a push of encouragement from other women and people to remind us why we keep fighting.
"Behind every great woman is herself."


---

"Women hold up half the sky." – Chinese proverb


---

"Alone, by herself, she built the kingdom that she wanted."


---

"I never dreamt of success. I worked for it." – Estee Lauder


---

"It is better to be looked over than overlooked." ― Mae West


---

"Nothing is impossible to a determined woman."- Louisa May Alcott


---

"She will rise with a spine of steel and roar like thunder, she will rise."


---

"In this world, there is no force equal to the strength of a determined woman."


---

"There is no limit to what we, as women, can accomplish." – Michelle Obama


---

"The most courageous act is still to think for yourself. Aloud." ― Coco Chanel


---

"There is no force more powerful than a woman determined to rise. " – Bosa Sebele


---

"The question isn't who is going to let me; it is who is going to stop me." – Ayn Rand


---

"When there are no ceilings, the sky's the limit. So let's keep going." – Hillary Clinton


---

"She will rise. With a spine of steel and a roar like thunder, she will rise." ―Nicole Lyons


---

"If you want something said, ask a man; if you want something done, ask a woman." – Margaret Thatcher


---

"A woman is the full circle. Within her is the power to create, nurture and transform." – Diane Mariechild


---

"A strong woman is a woman determined to do something others are determined not be doe." – Marge Piercy


---

"Never again, would I use someone's approval as a thermometer for my self-worth." ― Jacqueline Simon Gunn


---

"Put blinders on to those things that conspire to hold you back, especially the ones in your own head." ― Meryl Streep


---

"It took me quite a long time to develop a voice, and now that I have it, I am not going to be silent." – Madeleine Albright


---

"My mother told me that fear was not an option. I was always told that women are stronger, so I believed it." – Diane Von Furstenberg


---

"Always go with the choice that scares you the most, because that's the one that is going to require the most from you." – Caroline Myss


---

"Leadership is about making others better as a result of your presence and making sure that impact lasts in our absence." – Sheryl Sandberg


---

"She wraps herself in strength, carries herself with confidence, and works hard, strengthening her arms for the task at hand." – Proverbs 31:16-17


---

"But if you want to know who the scariest person in the group is, look for the one who's been fighting zombies without smearing her eyeliner." ― Mira Grant


---

"Just watch, all of you men. I'll show you what a woman can do…I'll go across the country, I'll race to the Moon… I'll never look back." – Edna Gardner Whyte


---

"Learn from every mistake, because every experience, particularly your mistakes, are there to teach you and force you into being more of who you are." – Oprah Winfrey


---

"No one knows what you have been through or what your pretty little eyes have seen, but I can reassure you ~ whatever you have conquered, it shines through your mind." ― Nikki Rowe


---

"She is a beautiful piece of broken pottery, put back together by her own hands. And a critical world judges her cracks while missing the beauty of how she made herself whole again." – JM Storm


---

"A strong woman understands that gifts such as logic, decisiveness, and strength are just as feminine as intuition and emotional connection. She values and uses all of her gifts." – Nancy Rathburn


---

"And one day she discovered that she was fierce and strong, and full of fire and that not even she could hold herself back because her passion burned brighter than her fears" – Mark Anthony 


---

"Woman must not accept; she must challenge. She must not be awed by that which has been built up around her; she must reverence that woman in her which struggles for expression." – Margaret Sanger


---

"Everyone has inside of her a piece of good news. The good news is that you don't know how great you can be! How much you can love! What you can accomplish! And what your potential is!" – Anne Frank


---

"You can have unbelievable intelligence, you can have connections, you can have opportunities fall out of the sky. But in the end, hard work is the true, enduring characteristic of successful people." – Marsha Evans


---

"The world needs strong women. Women who will lift and build others, who will love and be loved. Women who live bravely, both tender and fierce. Women of indomitable will" – Amy Tenney 


---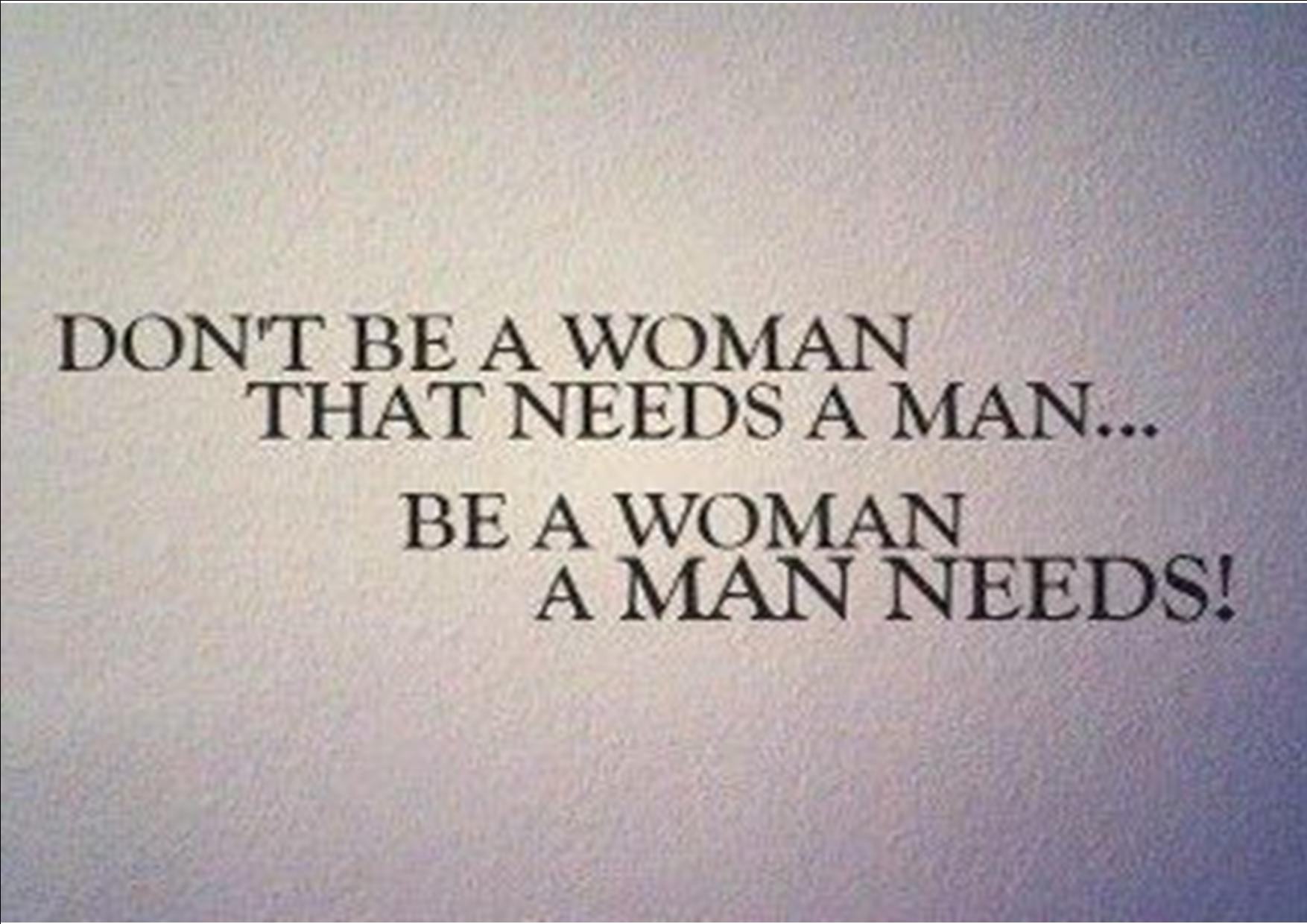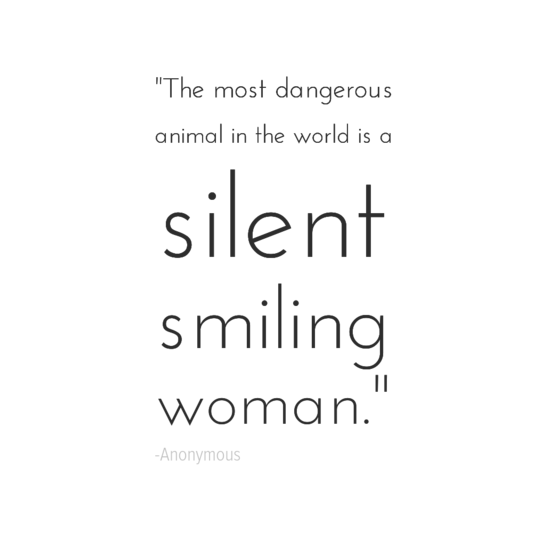 POWERFUL QUOTES ABOUT DETERMINED WOMAN
"I'm more determined than ever to make it for myself."


---

"There is no force equal to that of a determined woman"


---

"Good girls go to heaven, bad girls go everywhere." – Mae West


---

"In life there is no real safety except for self-belief." – Madonna


---

"Above all, be the heroine of your life, not the victim." – Nora Ephron


---

"A girl should be two things: who and what she wants." – Coco Chanel


---

"A woman with a voice is, by definition, a strong woman." – Melinda Gates


---

"Give a girl the right shoes and she can conquer the world." – Marilyn Monroe


---

"No one can make you feel inferior without your consent." – Eleanor Roosevelt


---

"The way I see it, if you want the rainbow, you gotta put up with the rain!" – Dolly Parton


---

"A strong woman is a woman determined to do something others are determined not be done."


---

"I am too positive to be doubtful, too optimistic to be fearful, and too determined to be defeated."


---

"The thing women have yet to learn is nobody gives you power. You just take it." – Roseanne Barr


---

"I think that passion is the secret ingredient that drives hard work and excellence." – Kelly Ayotte


---

"Be the kind of woman who, when your feet hit the floor in the morning, the devil says 'Oh no, she's up.'"


---

"Just because you are blind, and unable to see my beauty doesn't mean it does not exist." – Margaret Cho


---

"Think like a queen. A queen is not afraid to fail. Failure is another stepping stone to greatness." – Oprah Winfrey


---

"I'm ambitious and I'm determined and I know where I'm going to be. It's not where I want to be, but where I going to be."


---

"You could certainly say that I've never underestimated myself. There's nothing wrong with being ambitious." – Angela Merkel


---

"The most dangerous woman of all is the one who refuses to rely on your sword to save her because she carries her own" – R. H. Sin


---

"No one ever became a success without taking chances… One must be able to recognize the moment and seize it without delay." – Estée Lauder


---

"I am a determined woman. I am smart. I have a fun and wonderful personality. I am strong mentally and emotionally. I am a woman. I am me."


---

"Women have to harness their power—it's absolutely true. It's just learning not to take the first no. And if you can't go straight ahead, you go around the corner." – Cher


---

"I found that ultimately if you truly pour your heart into what you believe in — even if it makes you vulnerable — amazing things can and will happen." – Emma Watson


---

"I have learned that as long as I hold fast to my beliefs and values – and follow my own moral compass – then the only expectations I need to live up to are my own." – Michelle Obama


---

"We need women at all levels, including the top, to change the dynamic, reshape the conversation, to make sure women's voices are heard and heeded, not overlooked and ignored." – Sheryl Sandberg


---

"There's something so special about a woman who dominates in a man's world. It takes a certain grace, strength, intelligence, fearlessness, and the nerve to never take no for an answer." – Rihanna


---

"To all the little girls who are watching, never doubt that you are valuable and powerful and deserving of every chance and opportunity in the world to pursue and achieve your own dreams." – Hillary Clinton


---

"Success, they taught me, is built on the foundation of courage, hard-work and individual responsibility. Despite what some would have us believe, success is not built on resentment and fears." – Susana Martinez


---

"With each generation, women's ability to live the lives they choose reaches a place their grandmothers never thought possible. But that doesn't mean everything is perfect or that our work is finished." – Cathy McMorris Rodgers


---

"As women, we have to start appreciating our own worth and each other's worth. Seek out strong women to befriend, to align yourself with, to learn from, to collaborate with, to be inspired by, to support, and enlightened by." – Madonna


---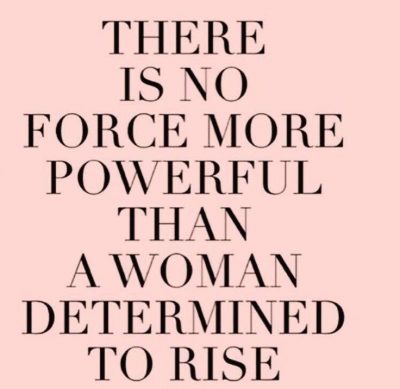 INSPIRATIONAL DETERMINATION QUOTES FOR WOMEN
"I love to see a young girl go out and grab the world by the lapels."-  Maya Angelou


---

"You can't please everyone, and you can't make everyone like you." – Katie Couric


---

"A strong woman never blames others for her failures. She knows that she controls her own fate!"


---

"I raise up my voice—not so I can shout, but so that those without a voice can be heard." – Malala Yousafzai


---

"What you do makes a difference, and you have to decide what kind of difference you want to make." – Jane Goodall


---

"You may not control all the events that happen to you, but you can decide not to be reduced by them." – Maya Angelou


---

"And the day came when the risk to remain tight in a bud was more painful than the risk it took to blossom." – Anaïs Nin


---

"If a woman is sufficiently ambitious, determined and gifted, there is practically nothing she can't do."- Helen Lawrenson


---

"We do not need magic to transform our world. We carry all of the power we need inside ourselves already." – J.K. Rowling


---

"Without leaps of imagination, or dreaming, we lose the excitement of possibilities. Dreaming, after all, is a form of planning." – Gloria Steinem


---

"You don't have to be pretty. You don't owe prettiness to anyone. Prettiness is not a rent you pay for occupying a space marked 'female.'" – Erin McKean


---

"Feminism isn't about making women strong. Women are already strong. It's about changing the way the world perceives that strength." – G.D. Anderson


---

"When I dare to be powerful, to use my strength in the service of my vision, then it becomes less and less important whether I am afraid." – Audre Lord


---

"My mission in life is not merely to survive, but to thrive; and to do so with some passion, some compassion, some humor, and some style" – Maya Angelou


---

"There is a stubbornness about me that can never bear to be frightened at the will of others. My courage always rises at every attempt to intimidate me." – Jane Austen


---

"A strong woman always knows how to use all her exceptional abilities: the ability to seem weak and helpless while overpowering all with logic, intuition and empathy."


---

"We cannot all succeed when half of us are held back. We call upon our sisters around the world to be brave – to embrace the strength within themselves and realize their full potential. " – Malala Yousafzai


---

"If particular care and attention is not paid to the ladies, we are determined to foment a rebellion, and will not hold ourselves bound by any laws in which we have no voice, or representation."- Abigail Adams


---

"If you're one of those people who has that little voice in the back of her mind saying, 'Maybe I could do [fill in the blank],' don't tell it to be quiet. Give it a little room to grow, and try to find an environment it can grow in." – Reese Witherspoon


---

"I was a very focused and determined woman and I always got what I wanted. But once I had it, there was another future moment when I had to attain something else. These internal yearnings keep happiness in a future moment."- Isha Judd


---

A strong woman is 100% herself, 100% of the time. "The strongest actions for a woman is to love herself, be herself, and shine amongst those who never believed she could."


---
MOTIVATIONAL DETERMINED WOMAN IMAGES, WALLPAPERS